Dyeing Flowers is a fun activity to do with the kids. A perfect science project or color them patriotic colors for a 4th of July decoration. Come on in and I'll show you How to Dye Flowers...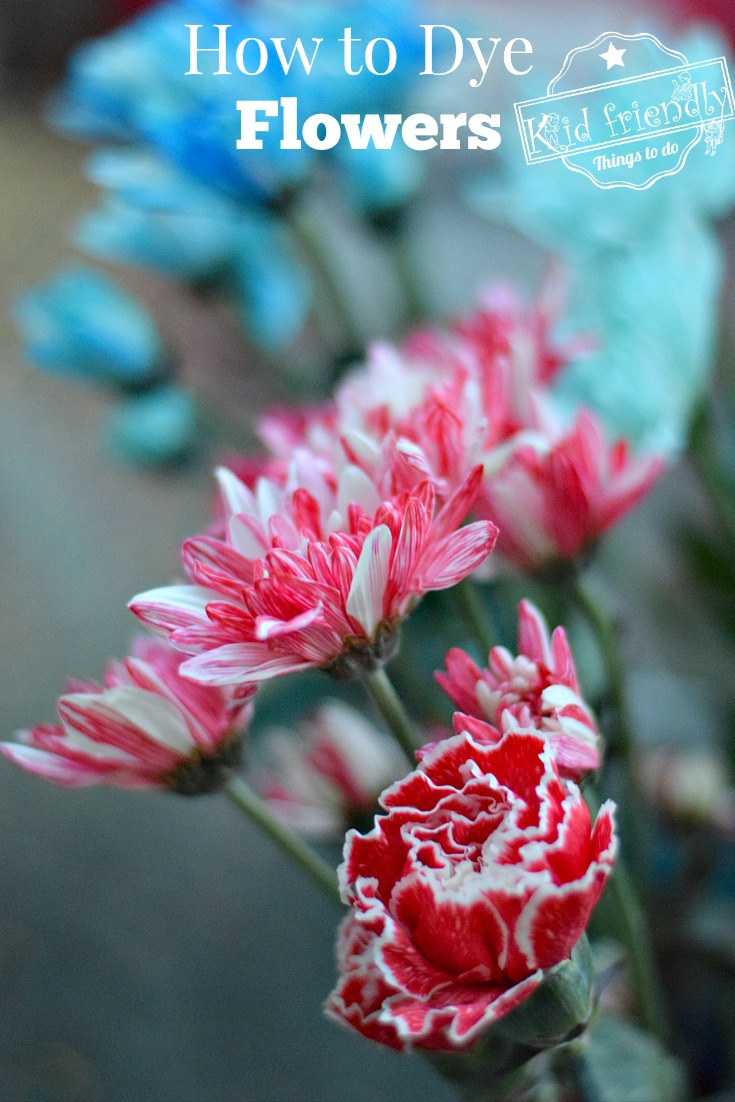 How to Dye Flowers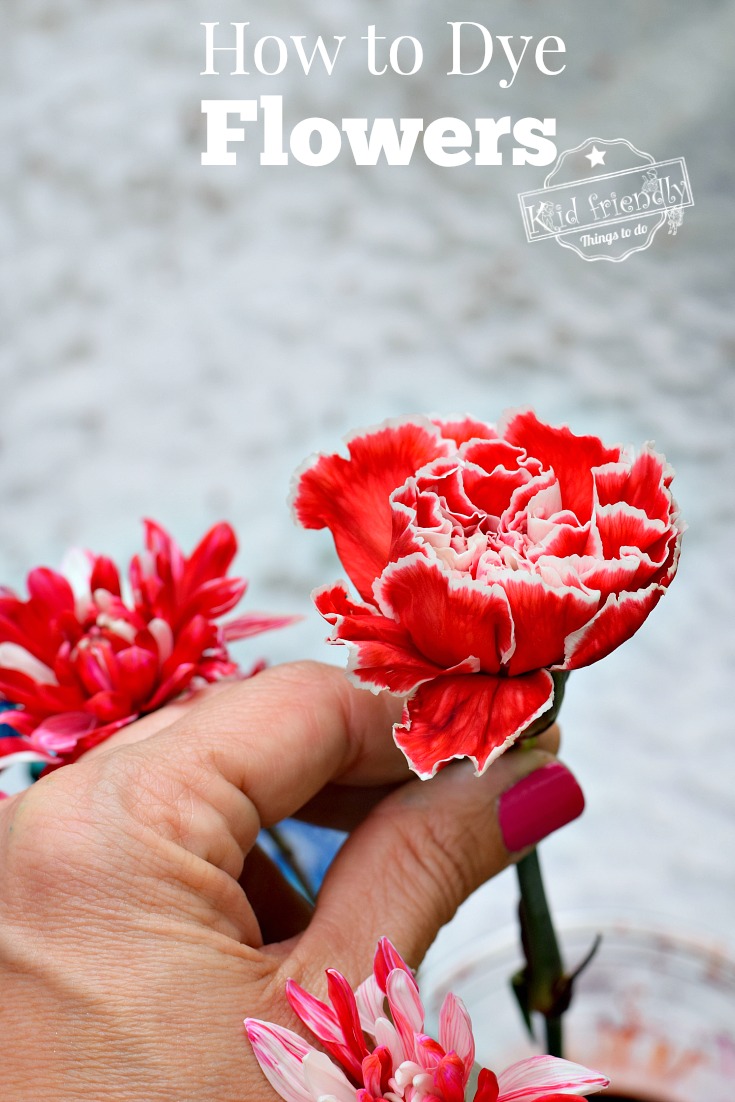 Flowers are so easy to dye and the process is fascinating for everyone to watch.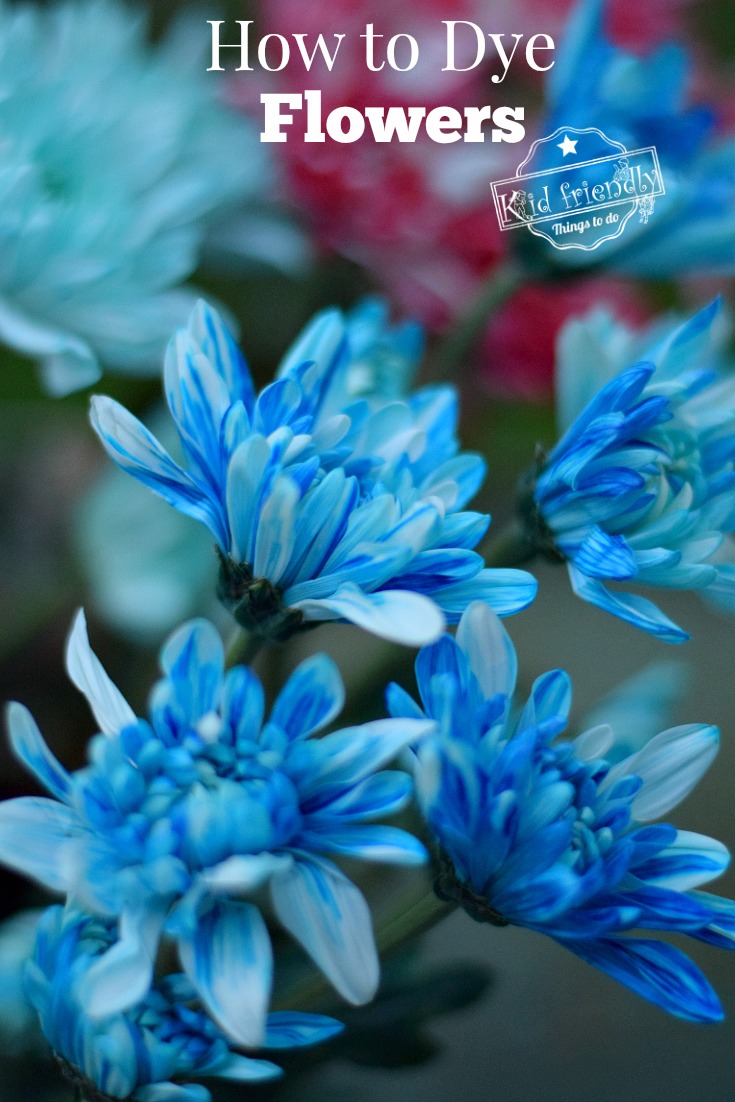 Within an hour or even in some cases a few minutes, you'll see the flower start to take on colors.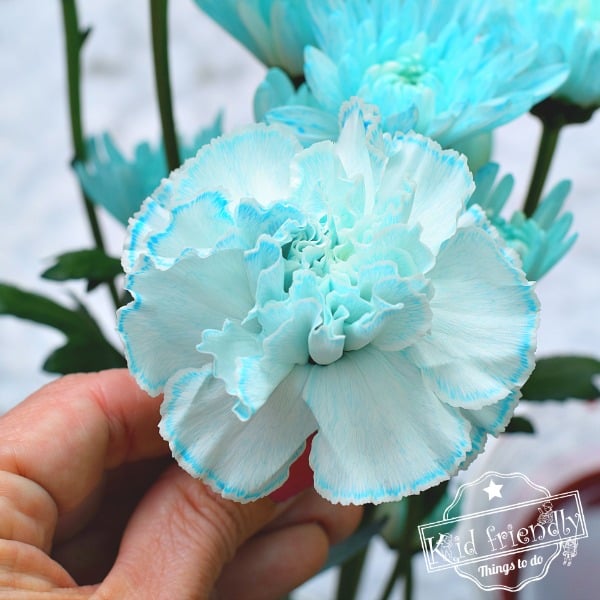 They will literally transform before your eyes.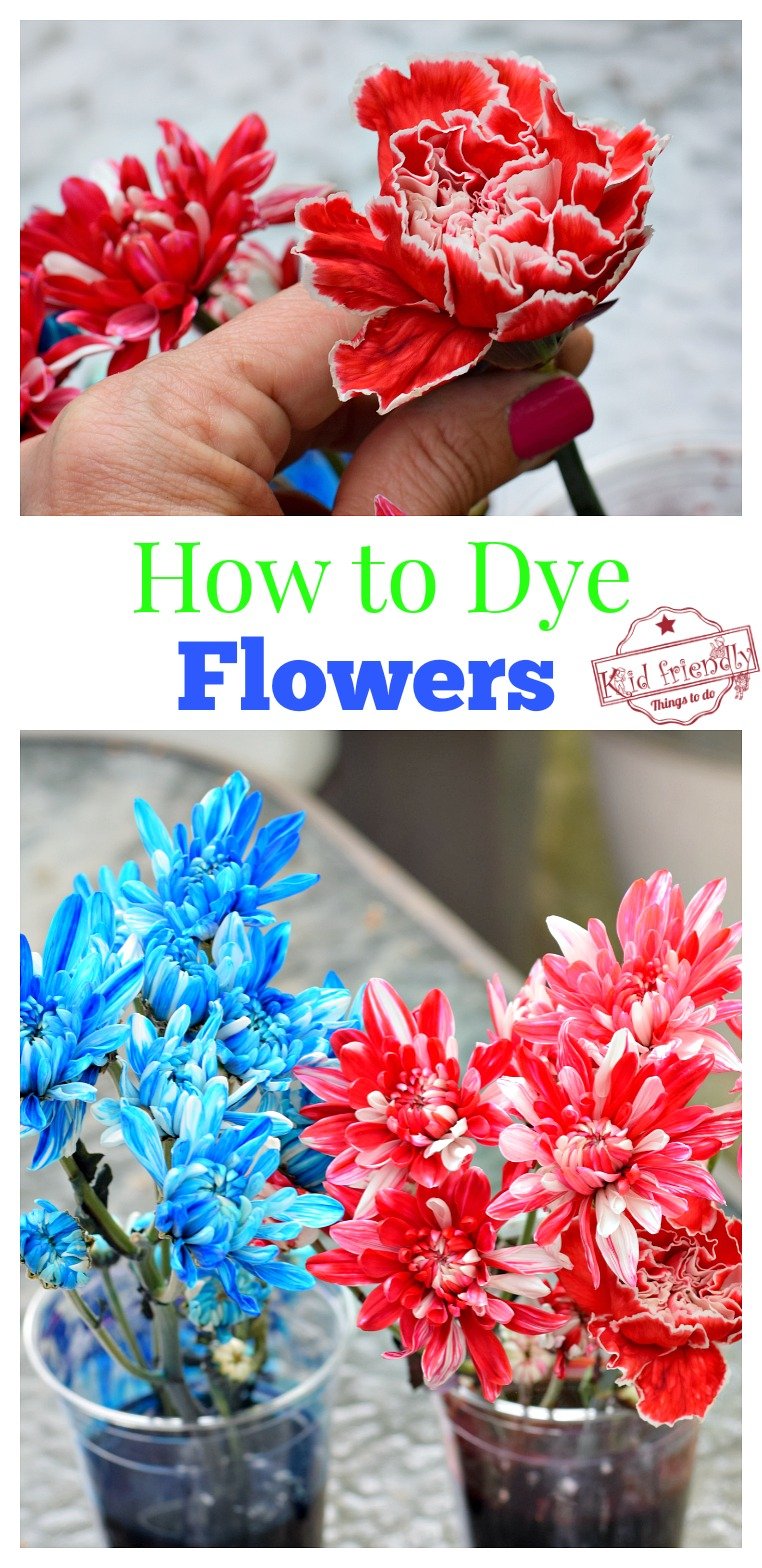 I typically like to dye our flowers red and blue for a summer themed or patriotic themed color.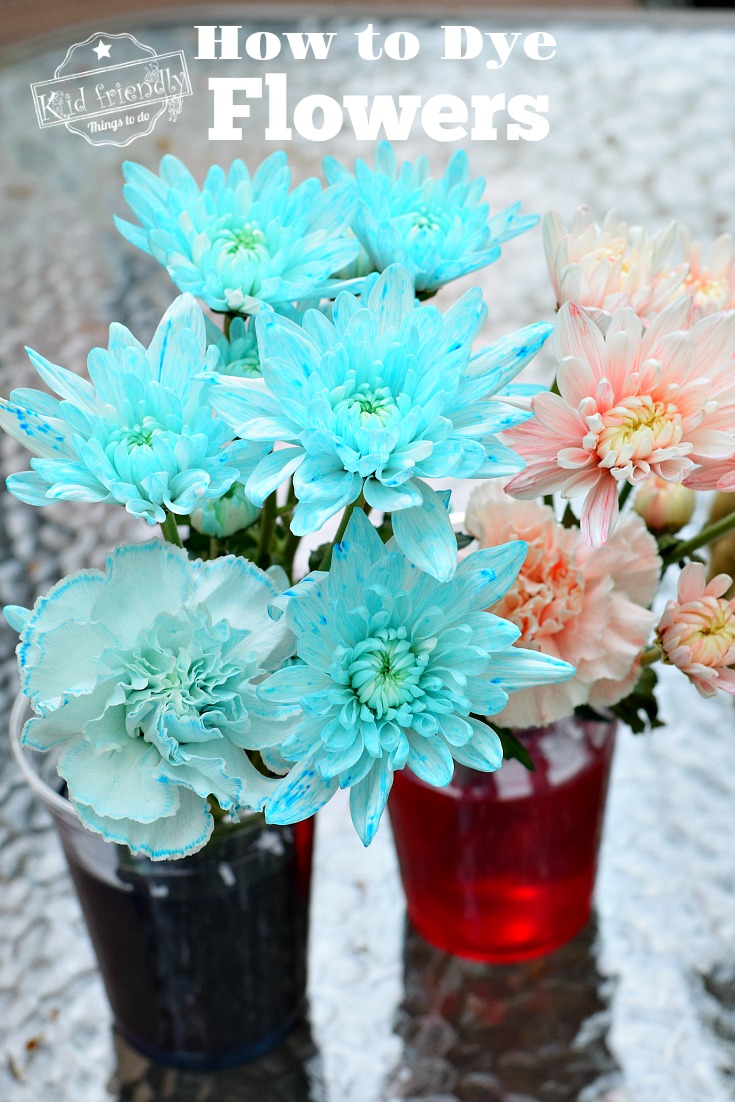 I can't wait to place them in a vase and enjoy them.
What Flowers are the best to dye with food coloring?
Carnations
Queen Anne's Lace
Roses
Daisies
Mums
Which Flowers Take on the Dye the Fastest?
In my experience, carnations tend to soak up the food coloring the fastest
What do you use to Dye White Flowers?
Food coloring is typically used in dyeing flowers
The image above shows a flower on the left that used a colorant in powder form. The powder was very concentrated and made the water thick with color. That flower is the most vibrant. The blue flower on the right was dyed with liquid food coloring. There were about 20 drops of food coloring used in about 1&1/2 cups of water. Although the color is not as dark, it is still beautiful
How do you Dye Flowers Vibrant Colors?
The vibrancy of your color will depend on the amount of colorant that was used, how diluted the color is in the water and the amount of time you let the flower sit in the color. A really diluted colorant will not have as bright of a color as a color dense water will. The color will look more pastel but will still be beautiful. The length of time the flower sits in the water will also make an impact on the color.
Here's What You'll Need to Dye Flowers:
White Flowers
Colorant (you can use liquid, gel or powder food colorant. Another option is the dye that comes with tie-dye kits)
White Vinegar is optional – I don't know 100% that it increases the vibrancy, but it usually does when dyeing Easter Eggs, so…
Disposable Cups – Clear cups are always a fun way to monitor what's going on inside all of the magic. Jars work well, too
Water
*A note about colorants –
I used a powder that my florist was nice enough to give to me to achieve the deepest blue and red colors. Maybe your florist will lend you some colorant, too.
I also used liquid food coloring to dye the lighter blue and red flowers. The liquid food coloring method takes a little longer to color the flowers, but it's fun to wake up each morning and see the new colors coming through
Instructions: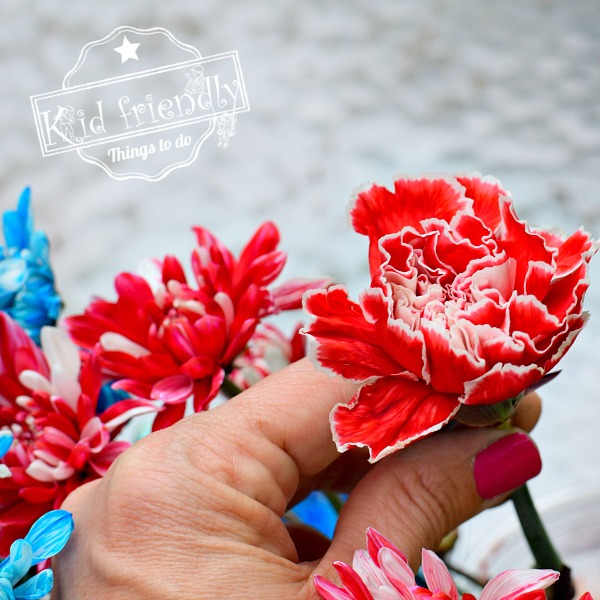 Grab some disposable cups or jars and color the water with food coloring
I used about 20 drops of color to get the water nice and saturated, and I only filled my cups
Snip the ends of your stems each night to give them a fresh cut. Try to snip them at an angle (about 45 degrees)
Let the flowers soak up the colored water
My flowers have been soaking less than 24 hours. Depending on the amount of dye you use, the type of flower and so on – you may see the color within a few minutes
For more vibrant colors, use more dye and let the flowers soak the color for a few days. The longer that it soaks in the colorant the more vibrant the color will become
~Melissa – KidFriendlyThingsToDo.com