This Easter Bunny's ears are really a cloth napkin! What a fun way to display everyone's napkins for the Easter Dinner!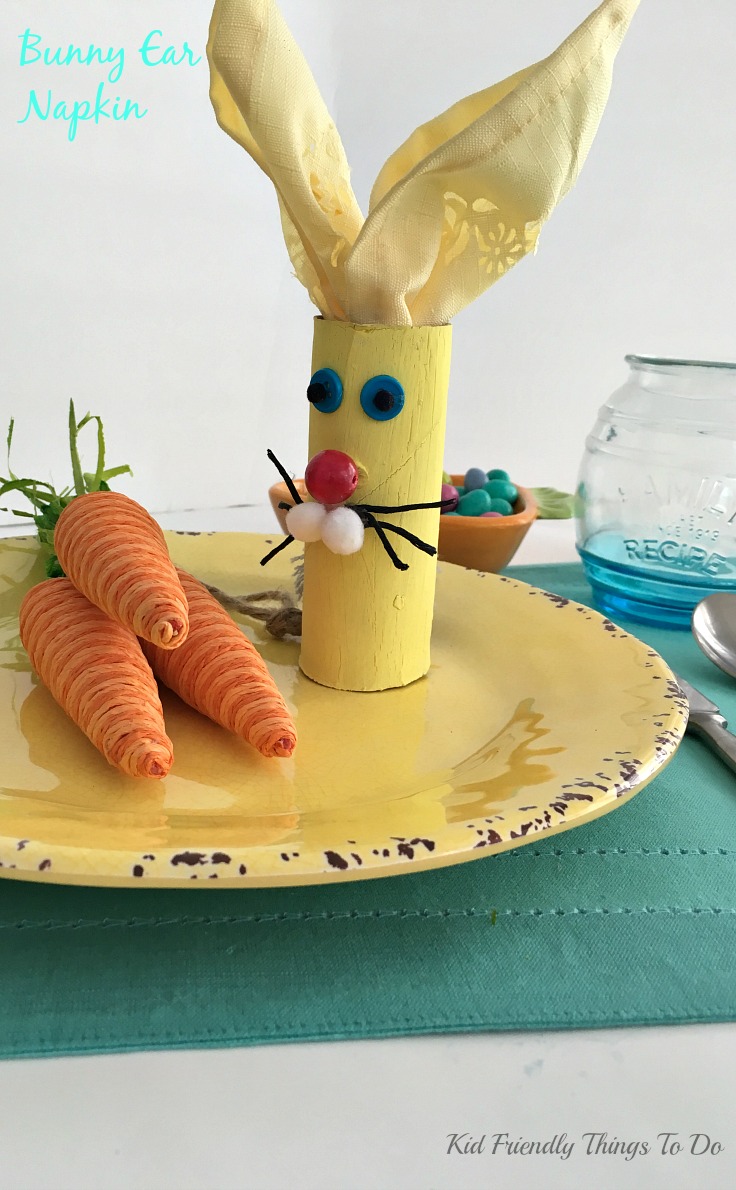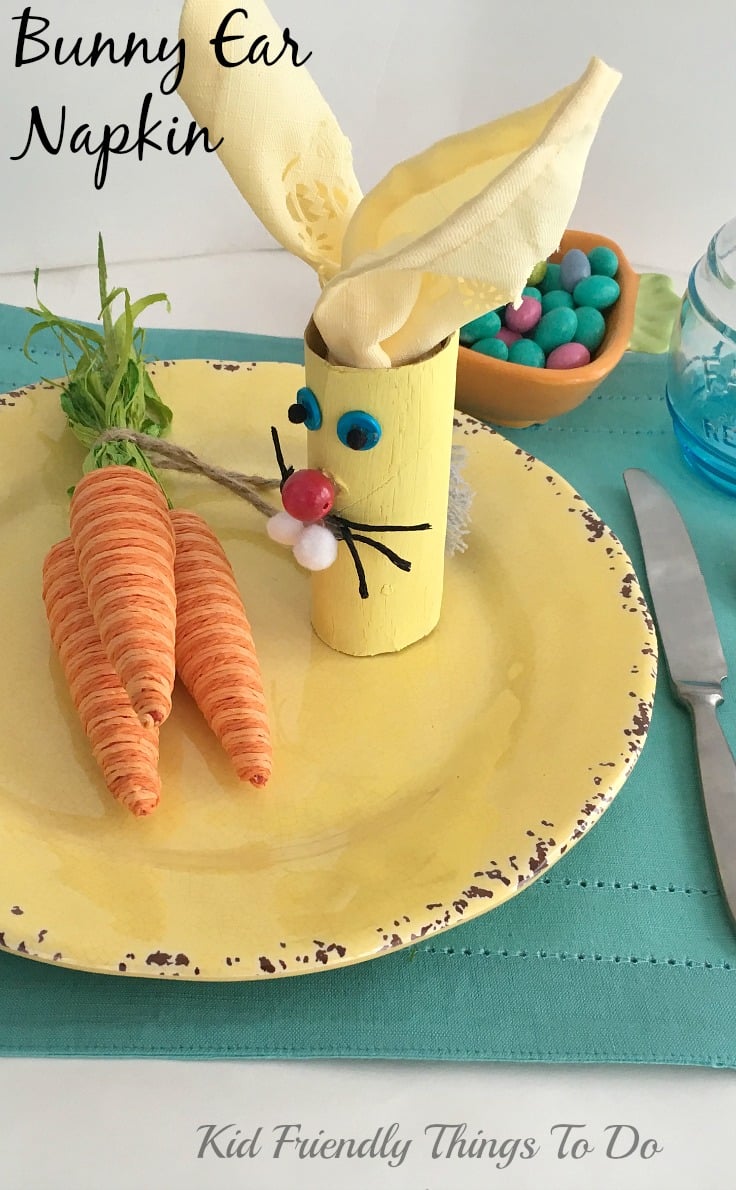 You'll Need A Few Things To Get Started:
For Each Bunny:
A painted toilet paper tube – match it to your napkin color
Various buttons, I used blue for the eyes
Black Bead to add to the eye buttons
Pink bead or button for the nose – I used a wooden bead
Large pom-pom for the tail
2 small white pom-poms for the cheeks (Is that what that part is called?)
Black whiskers (6) – I used cording from the jewelry making aisle
Low temp glue gun and glue sticks
Now,:
Decorate your toilet paper tube with your bunny eyes, nose, mouth and whiskers!
Now, take 2 corners of your napkin and going down about 4 inches bunch each of them and secure with a ribbon, a rubberband or pretty string
Twist the rest of the napkin into a long chord
Push the napkin into the tube, until you only have the 2 ears you formed earlier!
You're done! Happy Easter!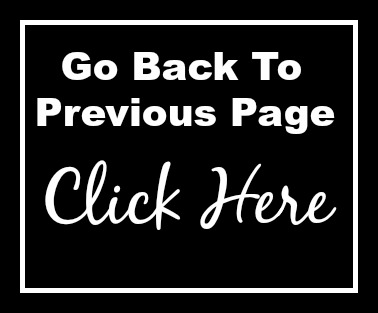 ~Melissa – KidFriendlyThingsToDo.com – providing kid friendly crafts, party ideas, fun foods, and recipes!