A cute Non-Candy printable for Matchbox Cars.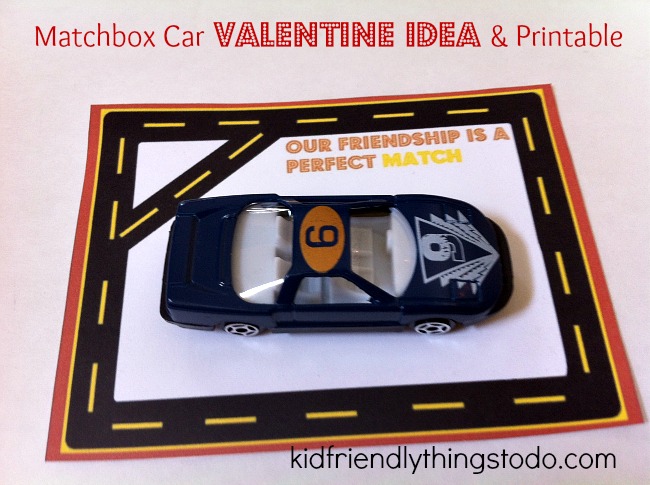 Matchbox Car Valentine's Day Gift Idea and Printable
Just buy some toy cars to go with these cards – print the cards and you are done with this non-candy Valentine.
One side of the printable has a race track.
This other half of the printable is a card that becomes a road for the car to race on.
Here's the printable for this Valentine's Day Card Idea for matchbox cars.