Love Bug Valentine Bookmark Craft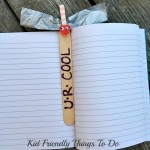 Posted by Melissa in Arts & Crafts, craft, Game Ideas, Valentine's Day, Valentines Day | 0 comments
I don't know about you, but I am at that stage where I try to keep it simple. Simple is my best friend. I have my hand in too many places to go over the top on things, anymore. That's why I love this craft. These cute Love Bug Bookmarks look like you spent tons of time on them, but in reality they were done in seconds! Love that! Come on in and I'll show you how to make these Love Bug Valentine Book Marks for your classroom party or to give away as Valentines!
For this craft, you'll need:
Mini clothes pins
Tissue paper – cut into (about) 3 x 3 in. squares – you can purchase these pre-cut! Another short cut!
Google eyes
Self adhesive hearts
Glue sticks
Large and/or small craft sticks
Puffy paint or a Sharpie (Purple, Pink & Red colors would do well for Valentines)
Instructions:
Fold the tissue paper square in half and then in half again
Push it into the mouth of the clothespin
Stick the heart onto the end of the clothes pin, where the clothespin opens
Using glue, add the eyes
Use the paint or marker to write Valentine sayings on the craft sticks – like: – Text Me, U R Cool, LOL, BFF, Soul Mate, Be Mine, XOXO
If you used puffy paint, let that dry…
Clamp the clothespin onto the craft stick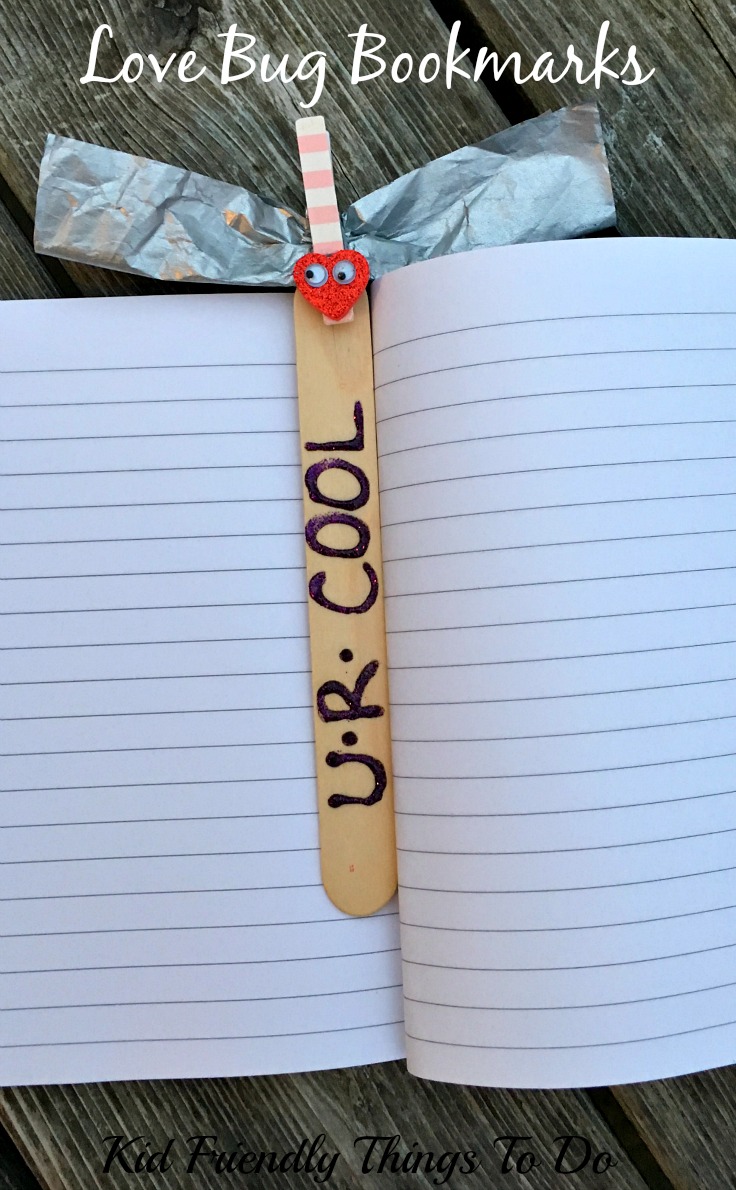 You are done, my friend!!!!
Here's some stuff you might need or even want for this craft:
~Melissa – KidFriendlyThingsToDo.com