Love Bug Valentine Bookmark Craft for Kids | Kid Friendly Things To Do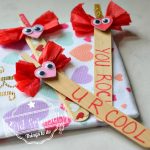 Posted by Melissa in Arts & Crafts, craft, Game Ideas, Valentine's Day, Valentines Day | 0 comments
These cute Love Bug Bookmarks look like you spent tons of time on them, but in reality, they were done in seconds. Love that! These would make the perfect Valentine's Day Craft or Craft for any book lover. Come on in and I'll show you how to make this Love Bug Valentine Bookmark craft…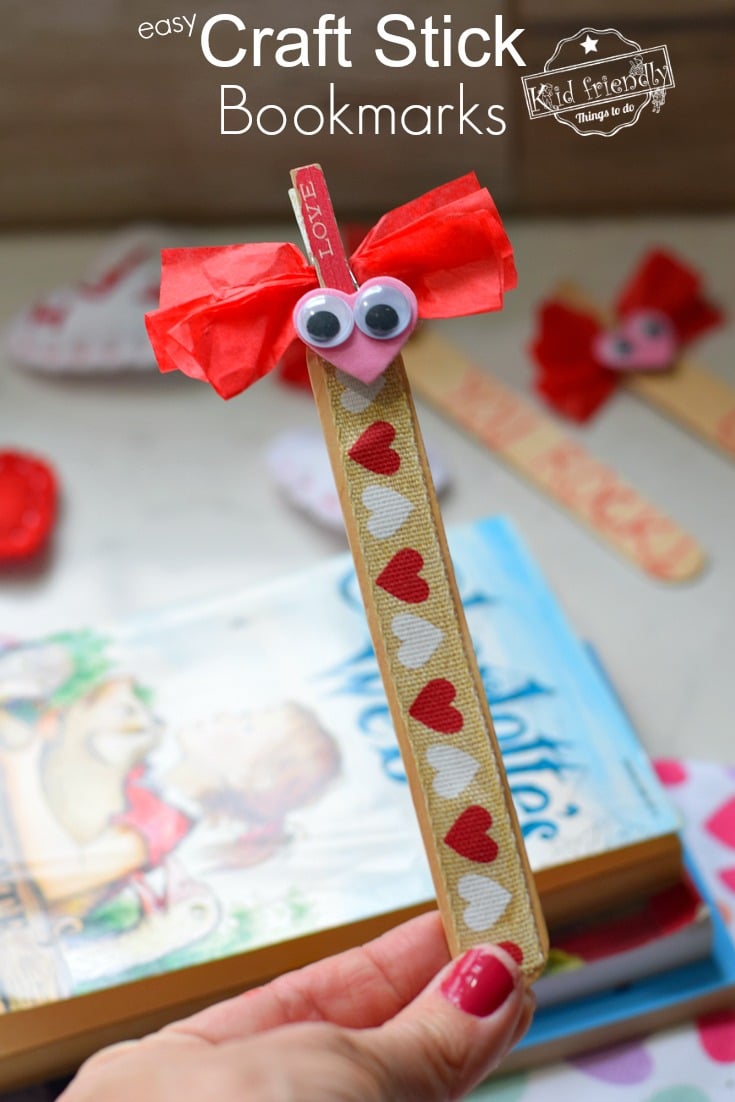 Lovebug Bookmark Craft: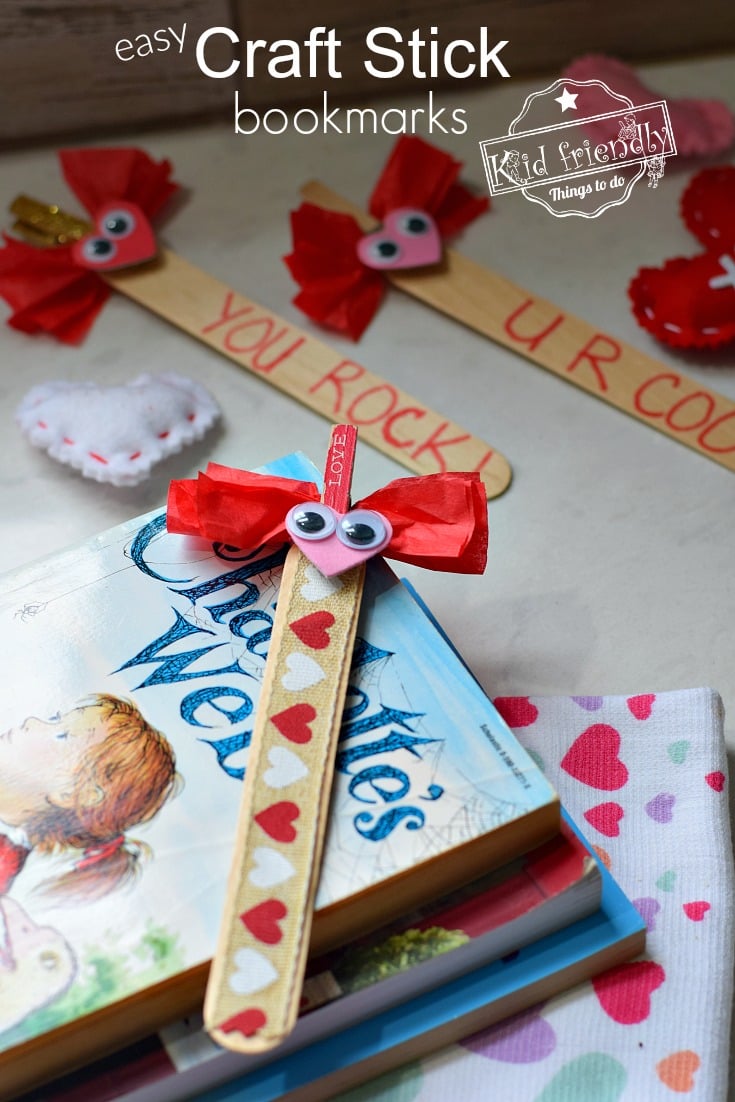 I don't know about you, but I'm at the point in my life where I need to keep things simple.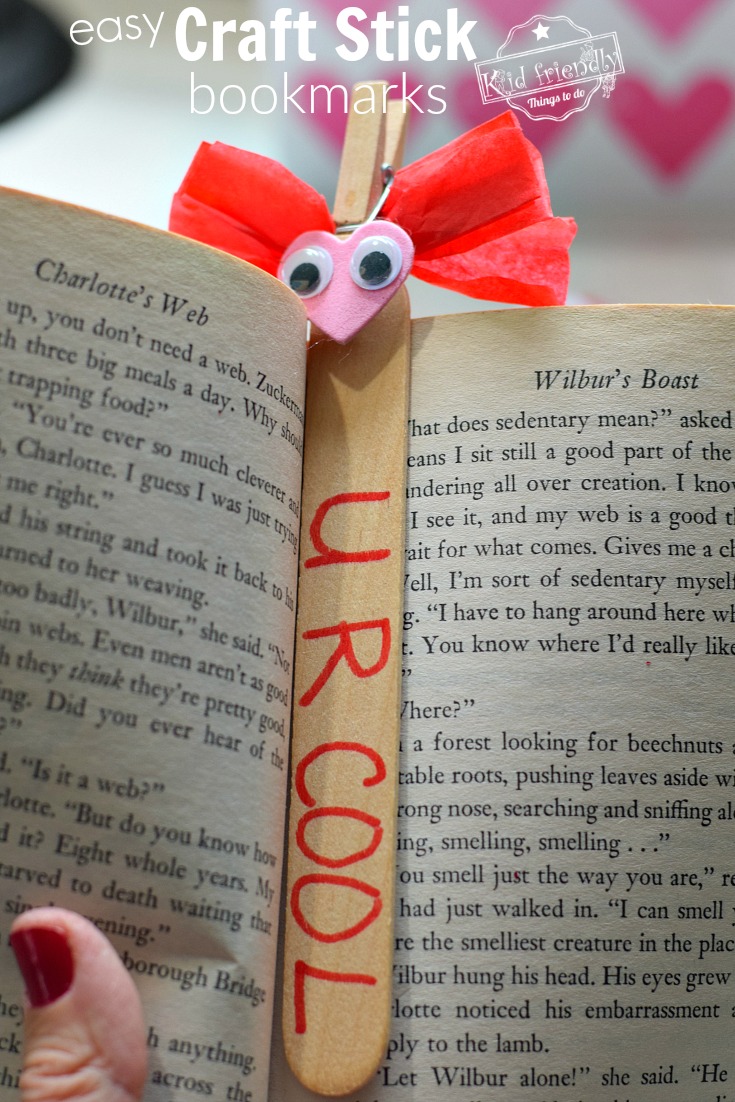 I love that these Bookmarks are simple, yet they look like you've spent a lot of time on them. They are easy enough for the kids to make or for you to make with the kid's help.
For this bookmark craft, you'll need:
Mini clothespins
Tissue paper – cut into (about) 3 x 3 in. squares – you can purchase these pre-cut! (Another short cut)
Google eyes
Self-adhesive hearts
Glue sticks – Tacky Craft Glue
Large and/or small craft sticks
Markers, Paint pens, Puffy Paint and/or ribbon to personalize the craft sticks with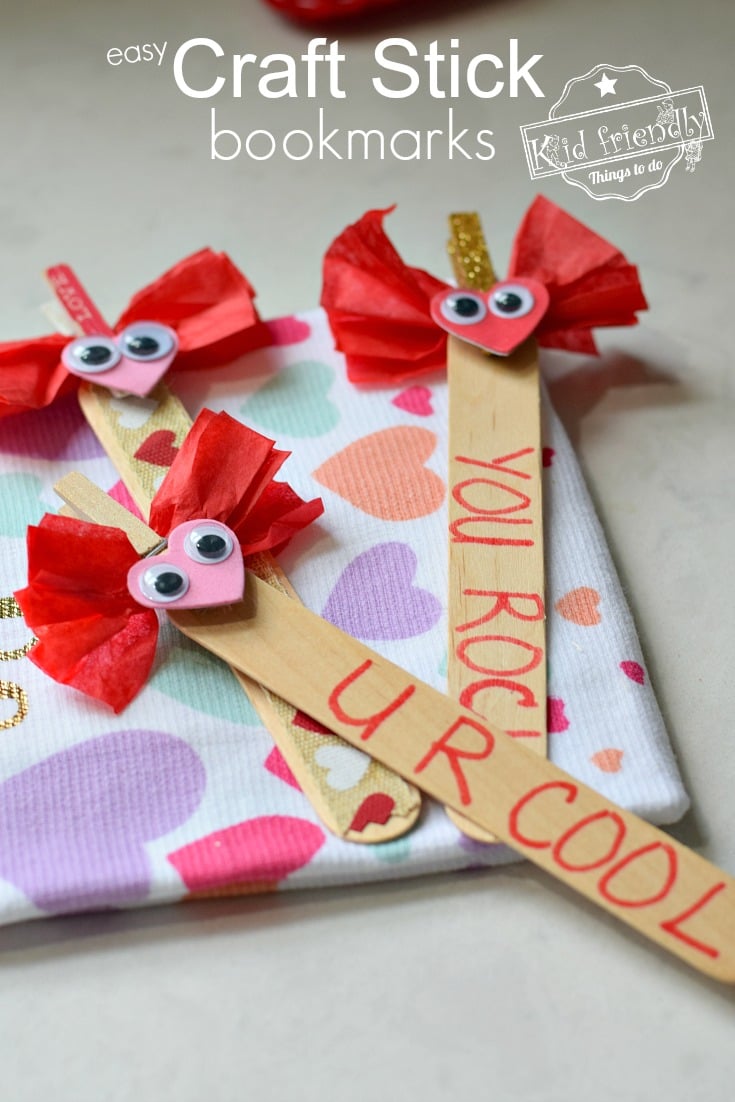 Instructions:
Fold the tissue paper square in half and then in half again
Push it into the mouth of the clothespin
Stick the heart onto the end of the clothespin, where the clothespin opens
Using glue, add the eyes
Use the paint or marker to write Valentine sayings on the craft sticks – like: – Text Me, U R Cool, LOL, BFF, Soul Mate, Be Mine, XOXO, or any personal message you like
Another option is to glue some ribbon on the front of the craft stick like I did on the one with hearts
If you used paint, let that dry…
Clamp the clothespin onto the craft stick
*You can use glue to secure it or leave it alone – It's your preference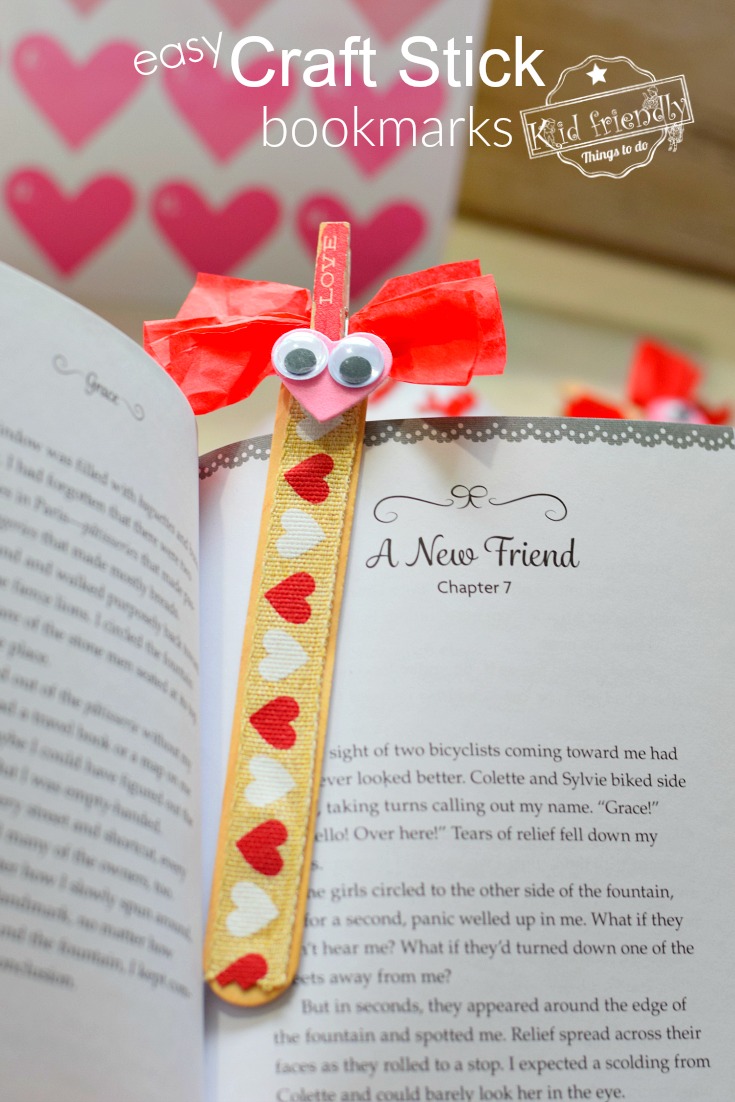 Here's some stuff you might need or even want for this craft:
(affiliate links)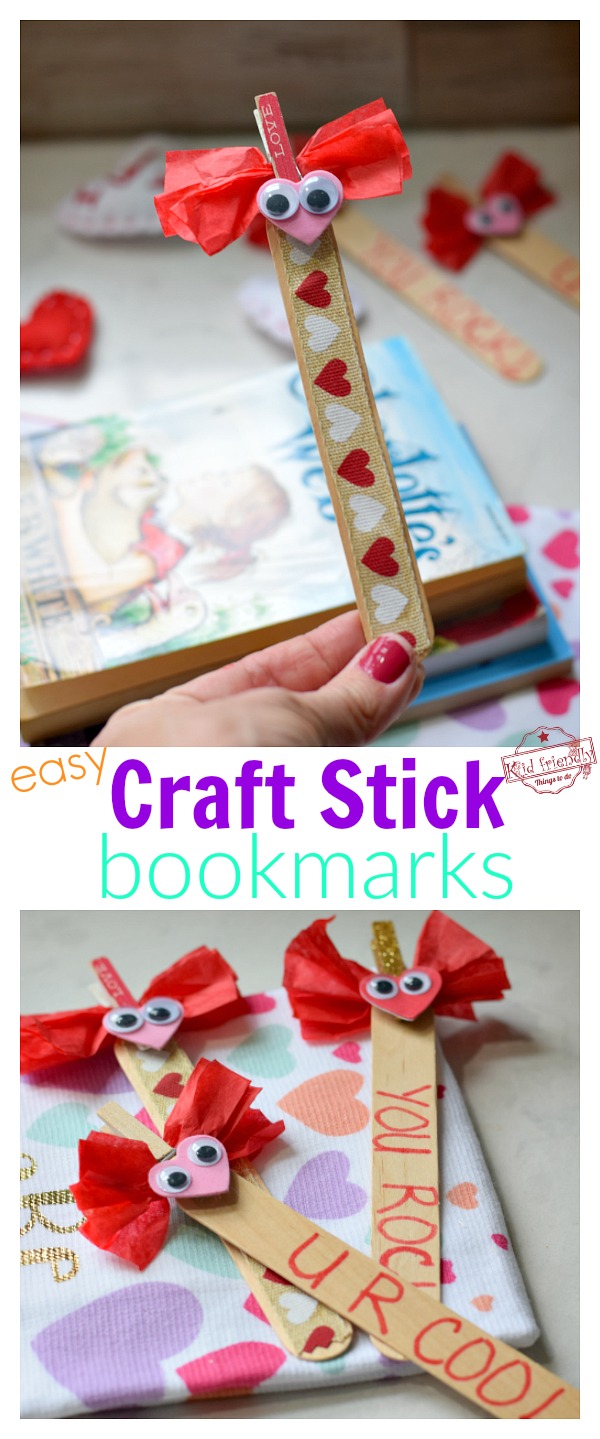 ~Melissa – KidFriendlyThingsToDo.com