Easily make spooky or cute ghosts for a DIY Ghost Halloween Decoration. These Fabric Ghosts are so easy to make and will last all season long. Come on in and I'll show you How to Make a Fabric Ghost…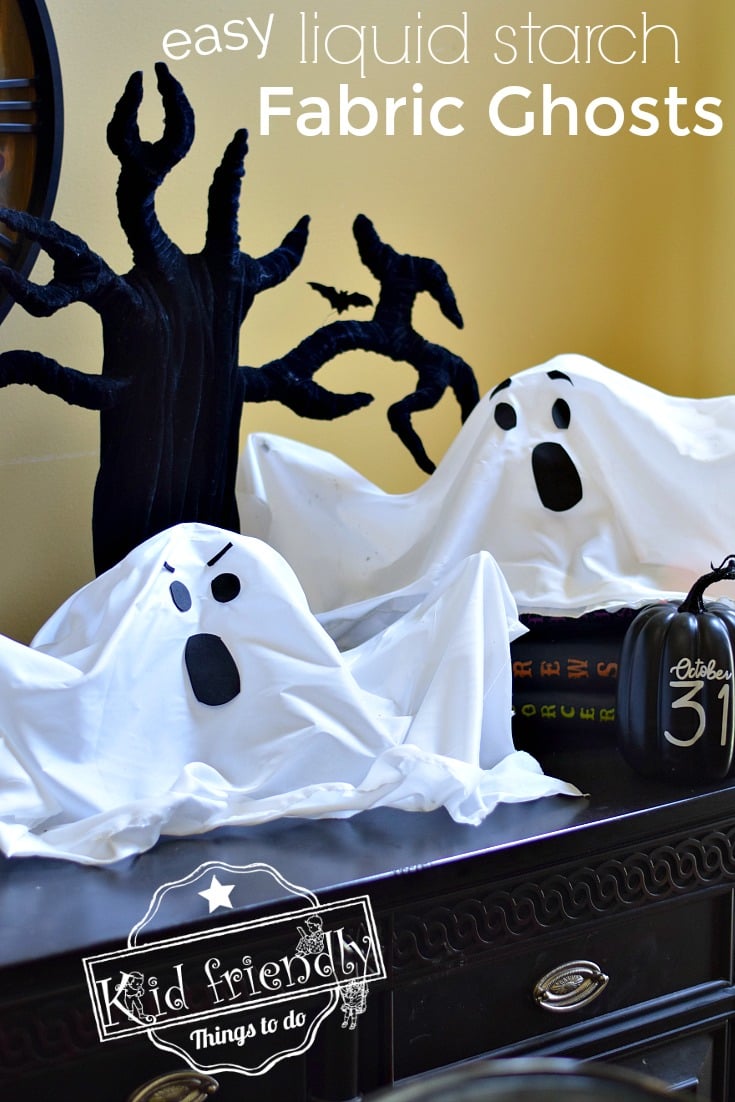 Decorate all month long with these friendly or spooky ghosts.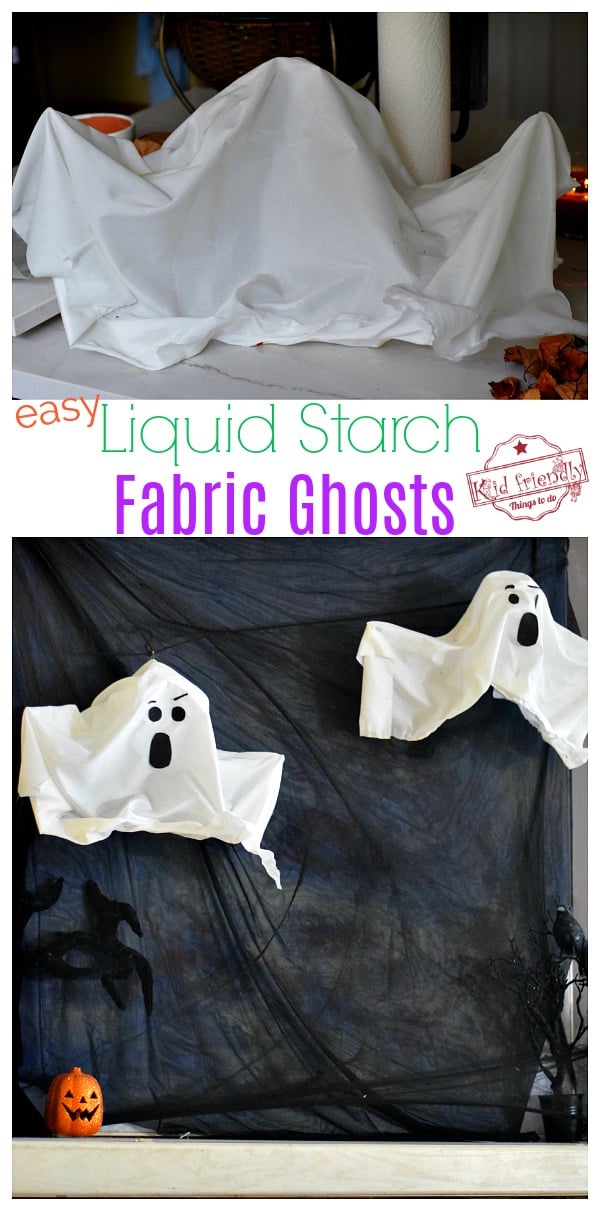 This is such an easy project. The kids can easily help you make these Halloween Ghosts to decorate your house with.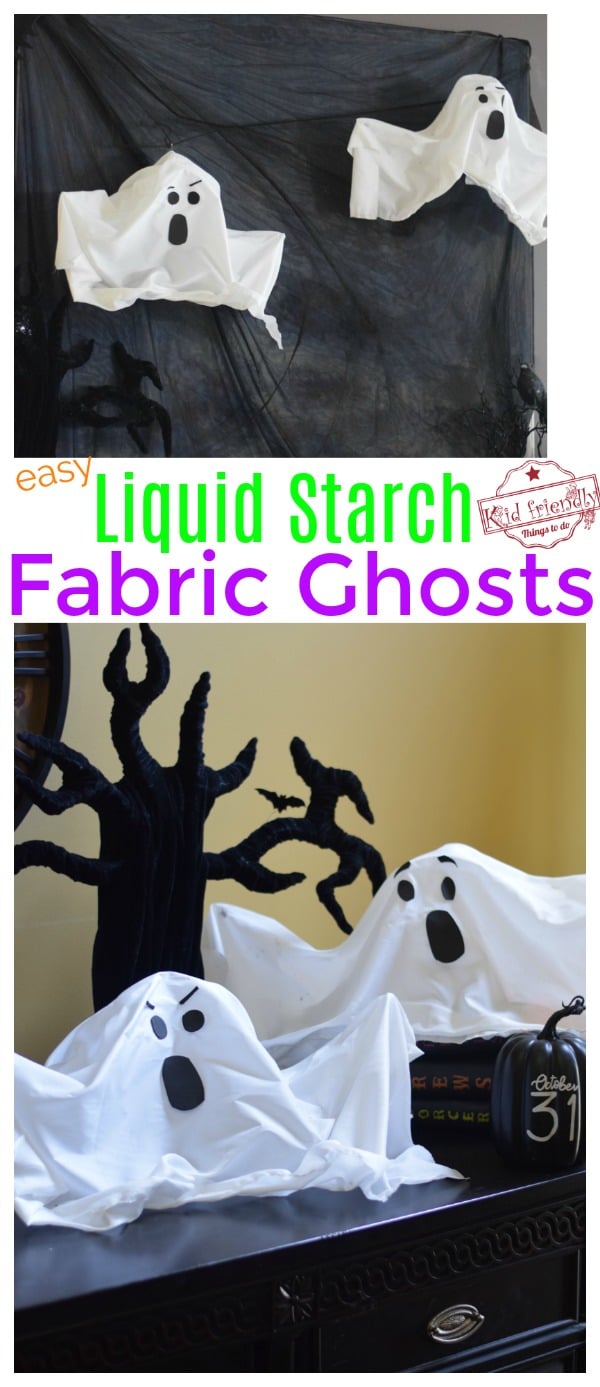 Place the ghosts on a table to decorate with or hang them up so they can fly around the house.
Here's what you'll need to make your own Fabric Ghosts…
(this should make around 3 ghosts)
1 yard of white fabric – cheesecloth or polyester are both light materials and work well
liquid starch
*optional spray bottle
objects to mold the ghosts with – I used: a bowl and a flower pot for the head shapes, a practice sports cone, sticks or dowels work great for the arms
black foam sheet
scissors
low temp glue gun or fabric glue
Instructions for making a fabric ghost…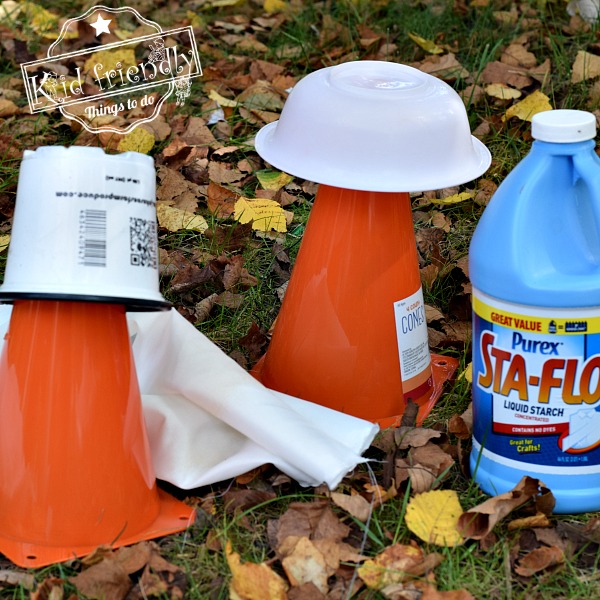 Arrange the cones and bowls to shape the ghosts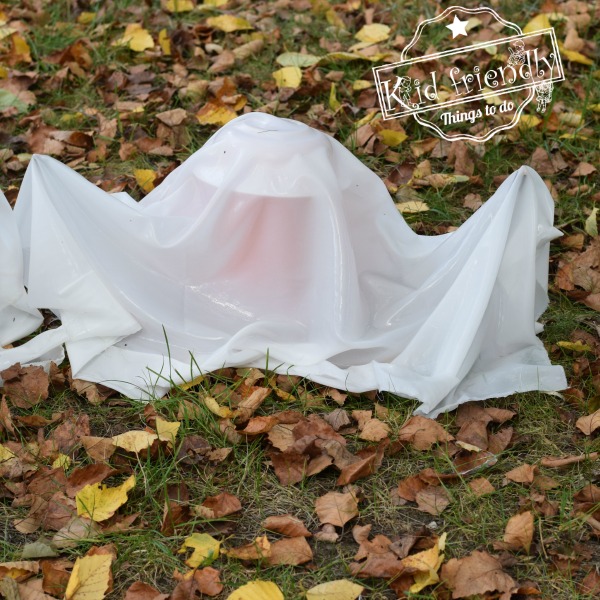 *I made my ghosts in the yard, so I really didn't have to protect any surface. If you plan on making this inside do it on a protected surface
pour liquid starch into a bucket to dip the fabric in
immerse fabric and wring out  excess liquid starch
place the fabric over the cone and bowl
using sticks or dowels, prop the extra fabric up to make arms
*as an alternative to dipping the fabric into liquid starch, you can spray it with liquid starch from a spray bottle – just make sure the starch completely wets the fabric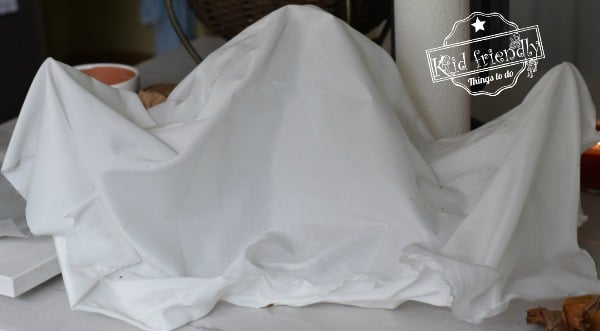 Let the fabric dry for 24 hours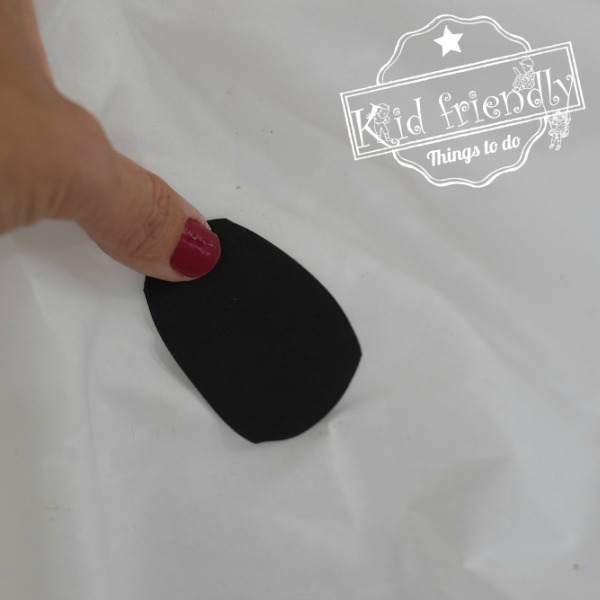 Cut an oval mouth, eyes, and eyebrows from the black foam
Glue the foam onto your ghost shapes