Halloween, I love Halloween! To me…it's the most creative holiday! Last week's Halloween wreaths really inspired me to get out there and make one of my own. I originally set out to make a spooky mummy wreath, with blood on his bandages, mean, and scary. But, the kids all loved this one – before the gore! They even named him Gauze! Hence…my cute mummy! Dang! Looks like we just got ourselves a cute new pet…Gauze.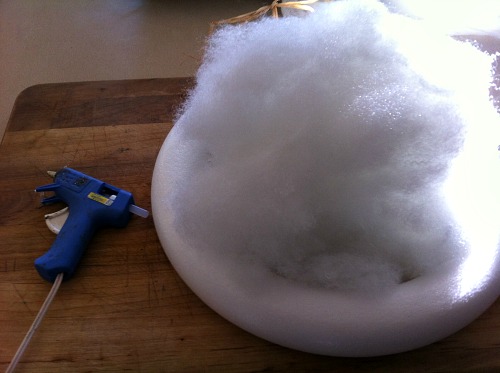 In my mission to make a spooky mummy, I ran over to Hobby Lobby, and got myself a Styrofoam ring. Back at home, I grabbed some Poly-fill stuffing, and glued some to the inside of the ring. I ran into a little problem with the stuffing trying to escape out of the back
So…I ran back to my craft supplies, and grabbed the contact paper. I cut it large enough to go across the back, and adhere to the sides. It worked !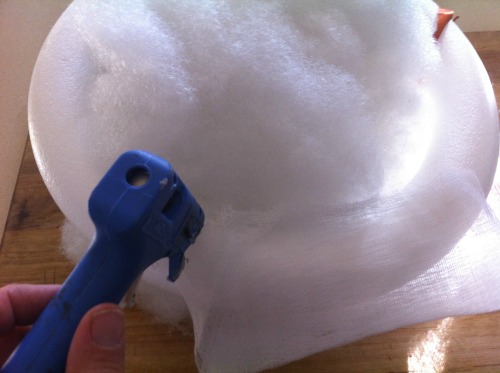 Then I glued the end of some cheese cloth to the bottom/back of the wreath, and started wrapping my mummy! I had a little over 3 yards of cheese cloth, and it did the trick!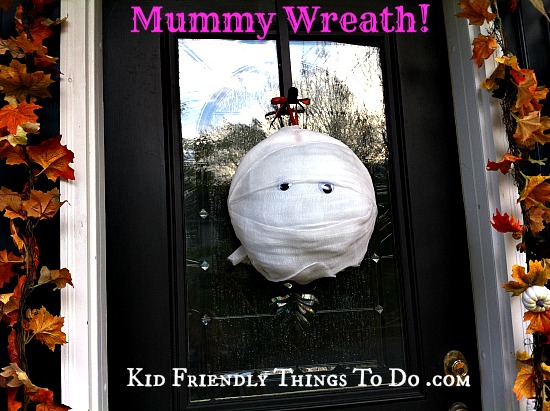 Before I wrapped the top, I slipped an orange ribbon around the Styrofoam ring. I cut a little hole in the top layer of cheese cloth to insert the ribbon through, and hot glued it to seal any frays.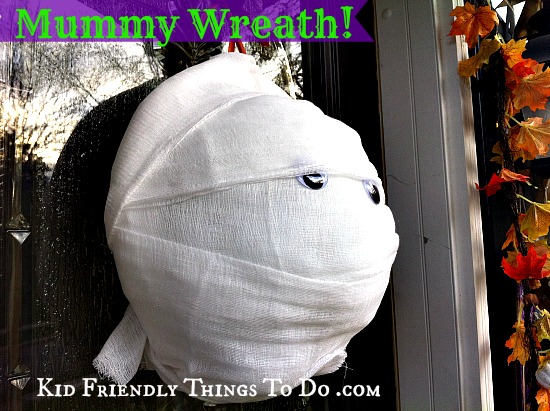 I glued some large google eyes, on him, and the kids fell in love with "Gauze!"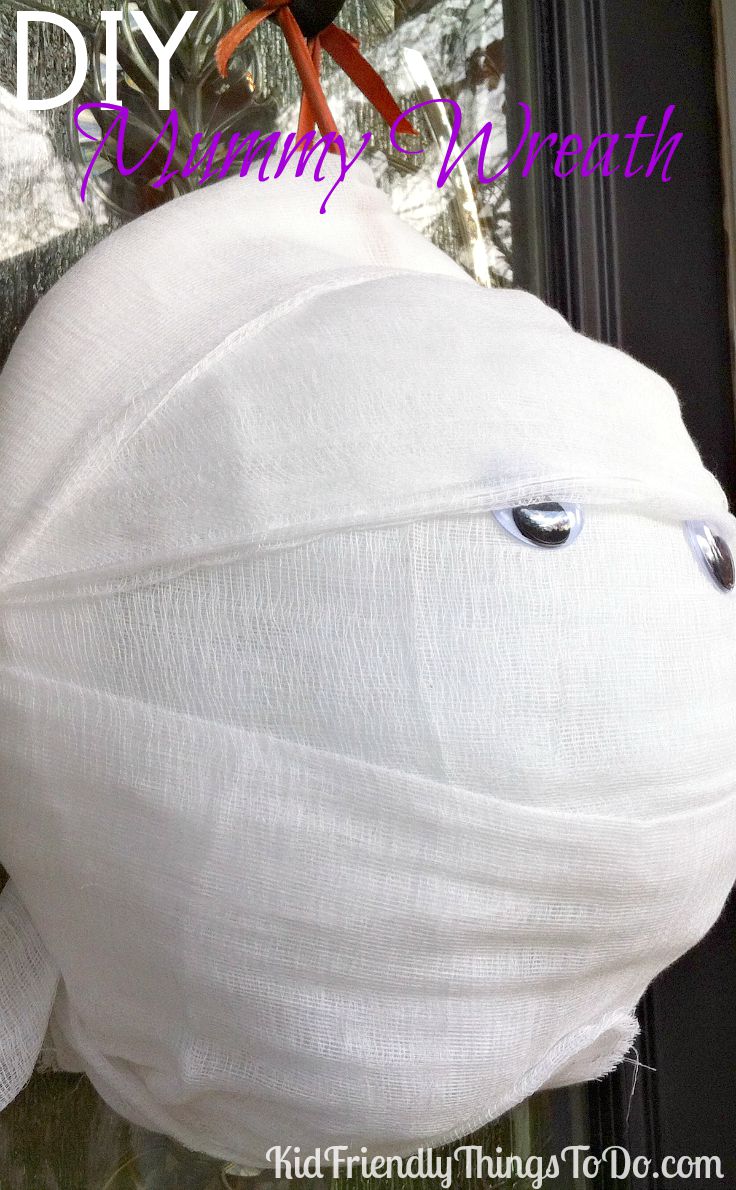 ~ Melissa – KidFriendlyThingsToDo.com
Linking up to: