I know some parents are scrambling for some fun Halloween Party ideas, right about now. This one would be great activity to do during the party, or make these ahead as party gifts!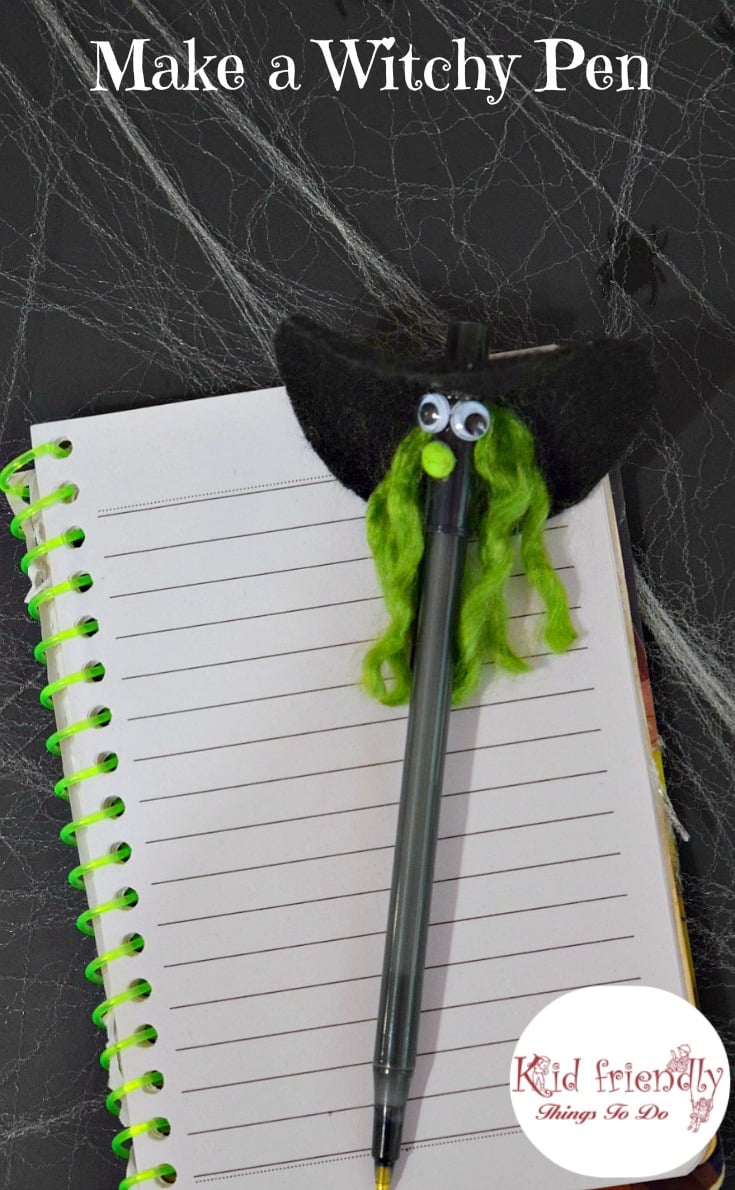 You could also make a pencil. Just buy black ones.
Here's what you'll need for this fun Halloween Craft: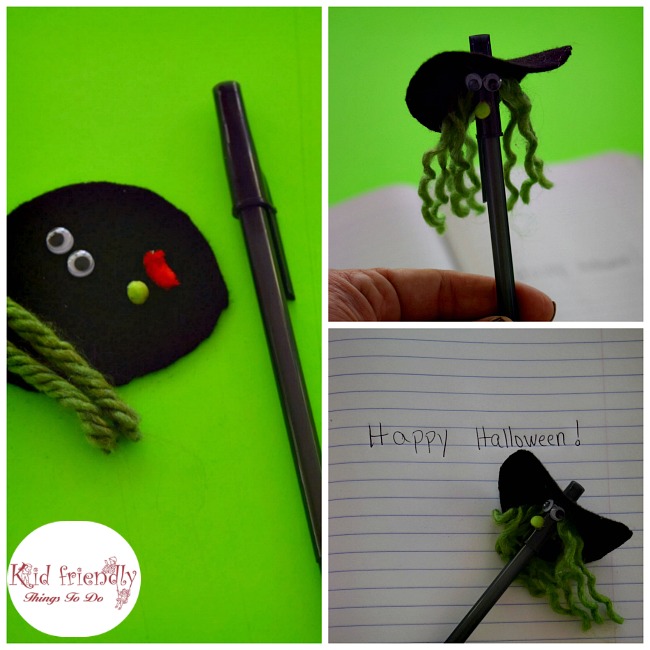 Black felt
Black pens or pencils
Strands of Green yarn – cut into 2 inch pieces *There are so many fun types of yarn, these days. I used a very thick type of yarn, so I just pulled my 1 strand into many scraggly pieces. If you use regular ole' thin yarn, you'll need a few pieces.
Wiggle eyes
Tiny green pom-poms for the nose
A warm glue gun and glue sticks, glue dots, or Fabri-Tac – they would all do the trick
Scissors
Optional – tiny piece of red pipe cleaner for a mouth
Now:

Cut a 2 inch circle out of the black felt
Cut a little slit into the middle of the circle
Slide the felt about halfway over the cap of the pen, and glue to secure – or, if you use pencils, just go a little over an inch down
Glue the hair (green yarn) under the brim of the hat
On the face section of the witch, glue the eyes, nose, and optional mouth
You're done!
Happy Halloween! Here are my Amazon Picks: (affiliate links) [box] [/box] [box]