It's a craft and a snack all in one! This Valentine's Candy Dog is almost too cute to eat, though. I don't think I could pull it apart. My kids, on the other hand, probably won't have a problem devouring the Hershey Kisses and the Smarties. Come on in and I'll share my "how to" on Make a Valentine's Candy Dog for a Fun Kid's Craft and Treat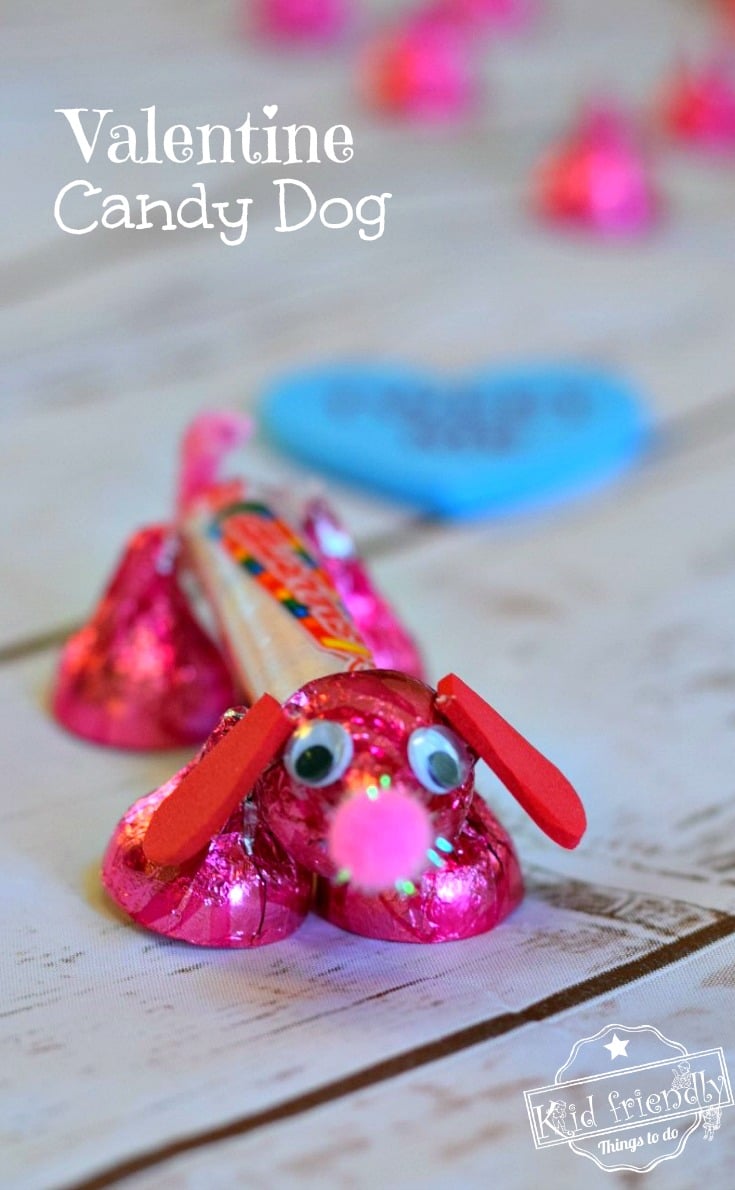 It's too cute to eat, right? At least that's what I thought. Of course, my 8-year-old showed no restraint when ripping his dog craft apart to eat.
It's really simple to make, too. My 10-year-old watched me make one and made one even ten times cuter than mine.
Here's What You'll Need to Make a Valentine's Candy Dog for a Fun Kid's Craft and Treat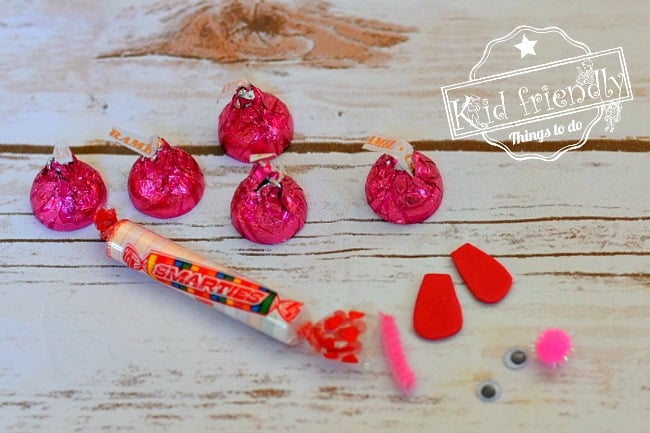 Supplies:
For Each Valentine's Dog
1 Smarties Candy Roll
5 Hershey's Kisses – Around Valentine's Day, you can find them wrapped in pink, red and purple
1 small piece of pipe cleaner for the tail (about 1/2 inch) – I used pink
2 small googly eyes
2 Valentine Colors (pink, purple, white, or red) Foam Paper ears – Cut little Egg shaped pieces out of the foam with a straight edge at the top
1 small pom-pom (Valentine Color)
Warm glue gun and glue sticks
*Alternative to Glue Gun – Advanced Craft Glue. This a great idea when working with large groups or small kids
Affiliate Link:
Instructions
Here's a quick Video Tutorial on making this Candy Dog Valentine's Day Craft for Kids…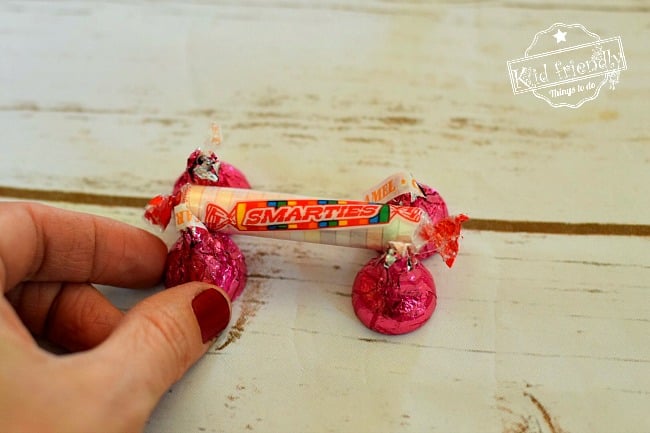 Glue 4 total Hershey's Kisses on both sides of the Smarties – and on both ends, making the 4 legs for the doggie
I also trimmed the end of the Smarties wrapper to make the tail and head go on a little easier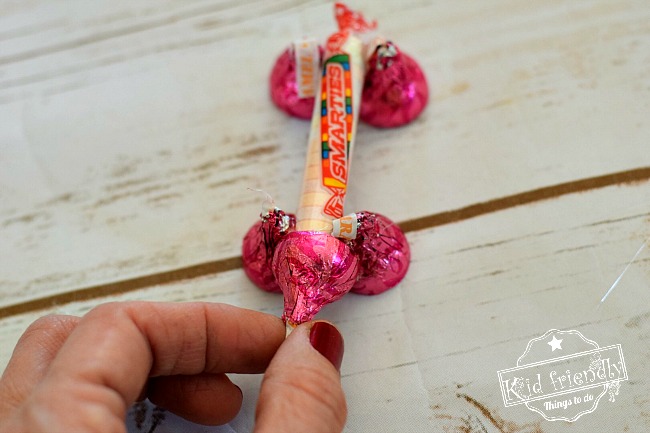 Glue the fifth Hershey's Kiss on the front of the Smarties Candy Roll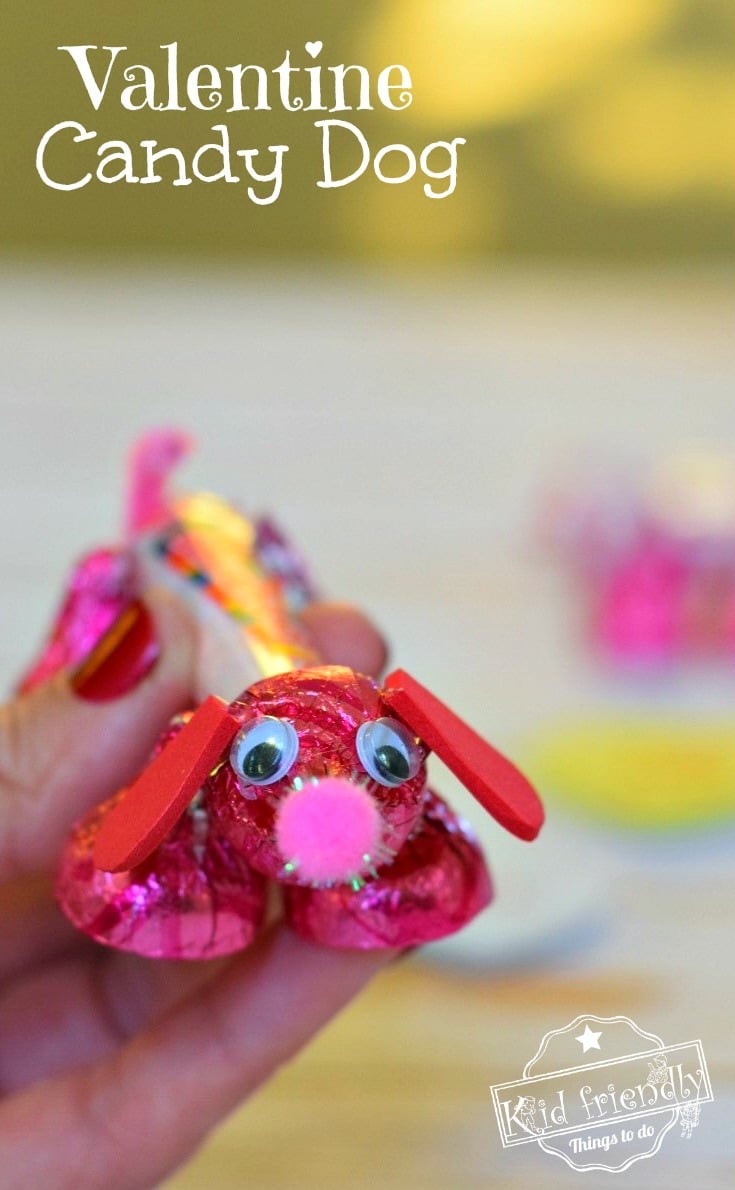 Use the glue to add eyes, ears, and the little pom-pom nose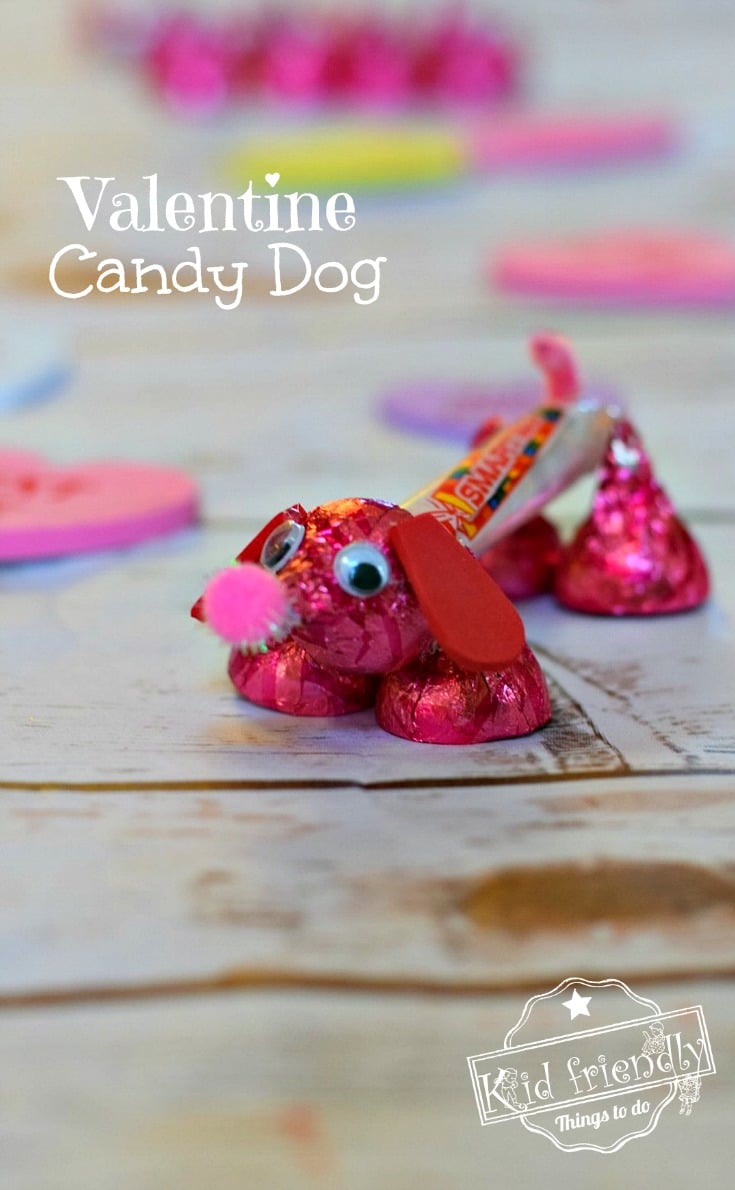 Bend the pipe cleaner into a curve and glue it on the opposite side of the Smarties Candy Roll for the tail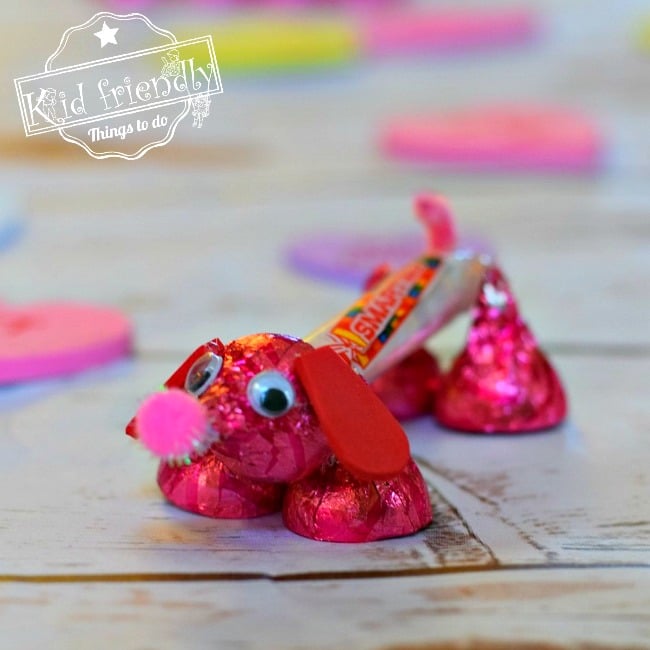 That's it!
Happy Valentine's Day!
What else can you do for Valentine's Day for Kids?
You are already off to a good start with a homemade special gift. How about a special breakfast? Make heart-shaped pancakes. Or, you can make their sandwiches into heart-shapes.
How else can I make Valentine's Day Special? What are some other Valentine's Day gifts that I can make?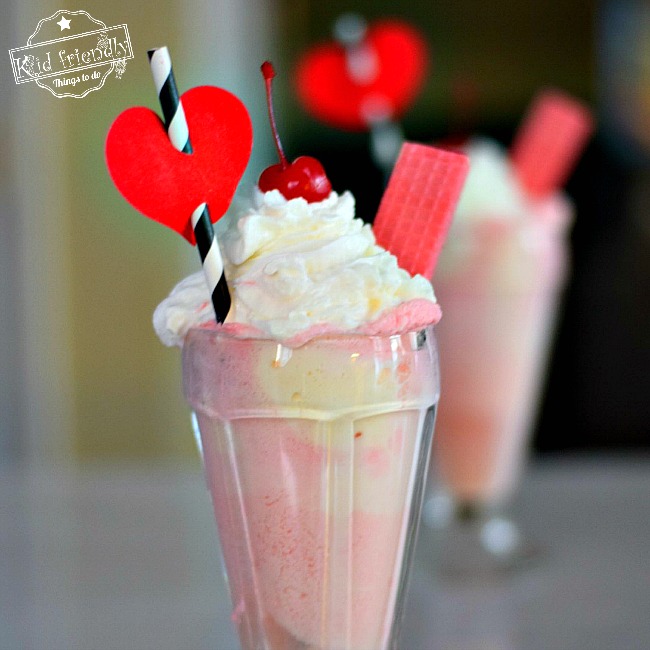 Make cookies together. Or, make a Love Potion Float for dessert.
If you're looking for more cute Valentine's Animals – How about the cutie pie below? It's so easy to make and your kids will absolutely go bonkers over it. They can even help!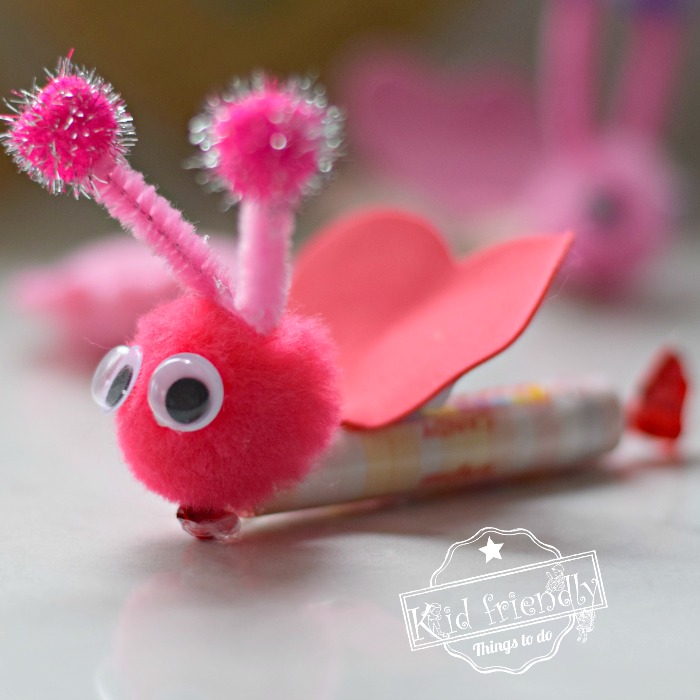 Make a Love Bug Craft out of candy and craft supplies
 
Here's the link to this Chocolate Strawberry Ladybug
Here's another Store-Bought Candy Craft to check out…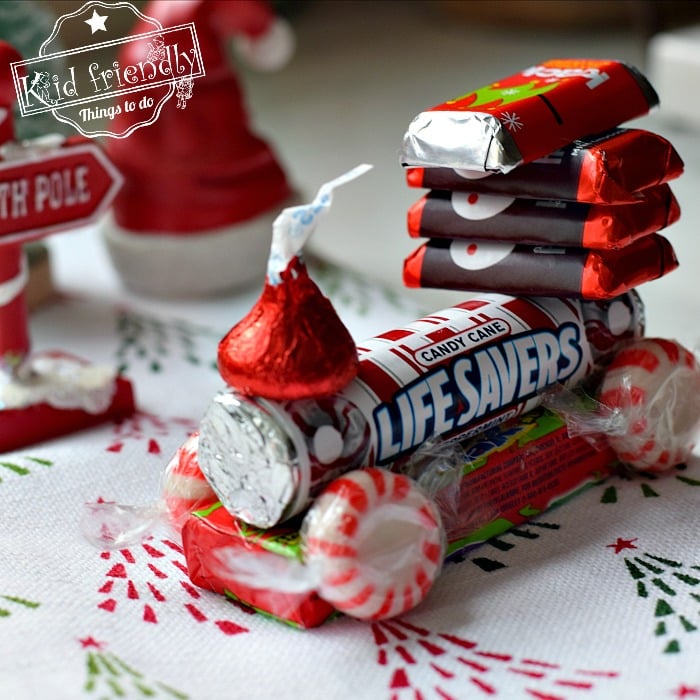 ~Melissa – Kid Friendly Things To Do