Making a fruit loop necklace is such a fun activity for the kids that doubles as a yummy snack. It's a perfect activity for St. Patrick's Day, 100 Days of School, or as a bored buster activity on days off of school.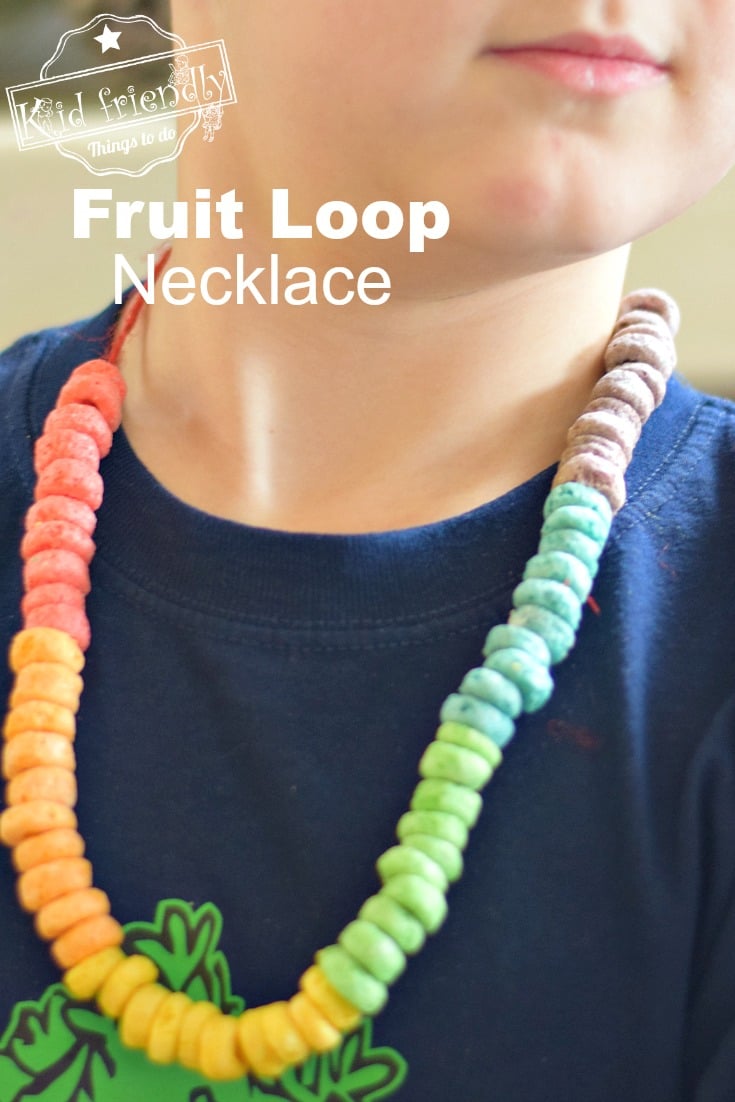 Years ago, when my oldest boy was in kindergarten, he came home sporting a Fruit Loop Necklace. It was his classroom's 100th day of school and they had all strung 100 fruit loops into a necklace.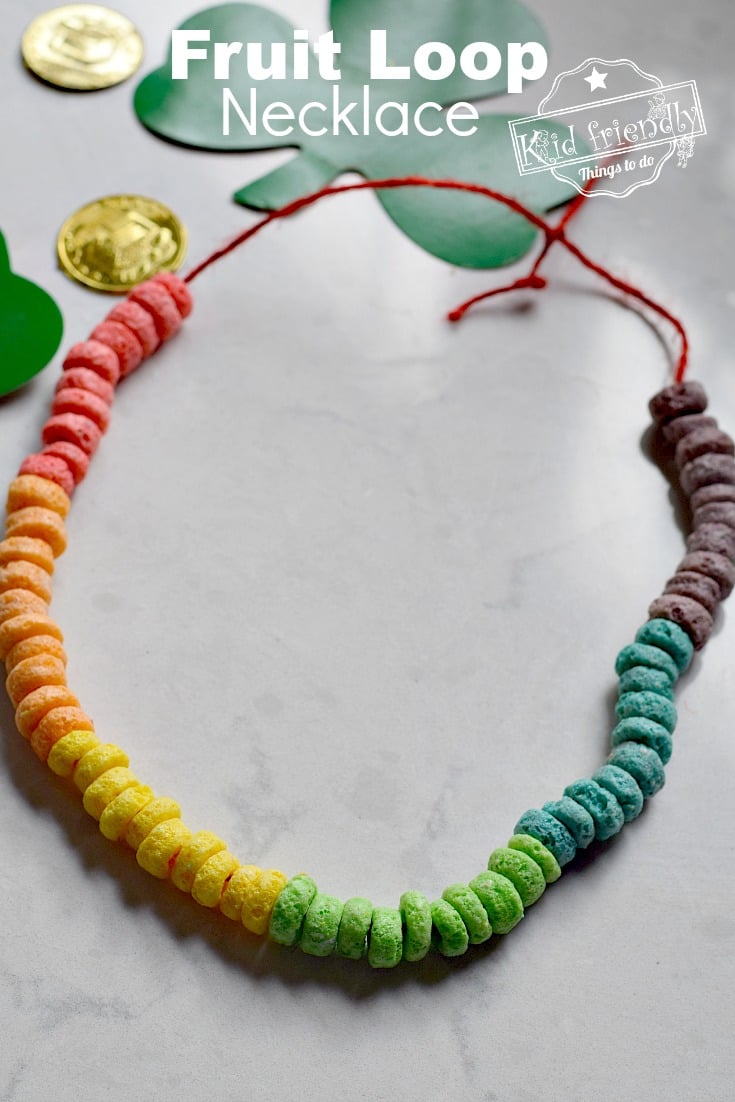 The kids grouped colors into groups of ten to make their fruit loop necklace. What a fun and perfect idea for 100 Days of School.

But, because it's a rainbow of colors, it's also a wonderful idea for St. Patrick's Day! If you are planning a St. Patrick's Day dinner with kids involved, set out a basket of fruit loops, and some string for a fun St. Patrick's Day craft.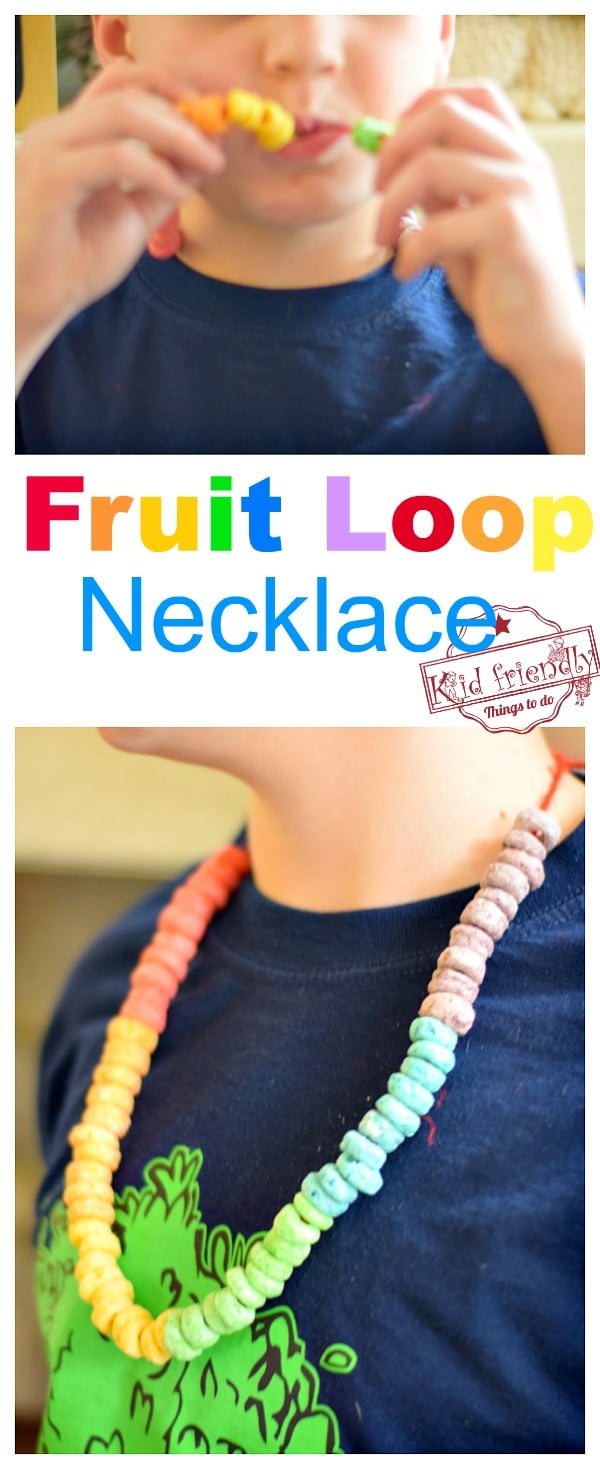 Here are my Top Amazon Picks for this Fruit Loop Necklace Activity for Kids…
[box] [/box]
Here's what you'll need for this kid's activity with fruit loops and the instructions…
100 fruit loops
large bowl
About 3 ft. of baker's twine
clear tape
Instructions for A Rainbow Fruit Loop Necklace…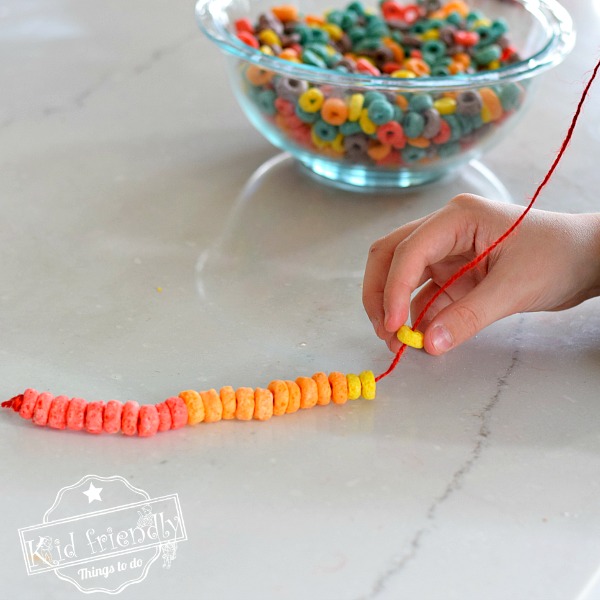 Tie a loose knot on one end of the baker's twine – this keeps the fruit loops from sliding off
*Another tip is to tape the knotted end to the table so the fruit loops can't escape. This also helps hold the twine in place
Wrap a small piece of clear tape around the other end and pinch it into – sort of- a needlepoint, so it will fit easily into the center of a fruit loop
Have kids sort the fruit loops into groups of ten by sliding ten of each color onto the necklace
*If this is a "100 Days of school" project, don't stop until there are 10 groups of 10 on the necklace
Help kids tie the end of the twine when they have finished
Let them wear their activity and snack on it 🙂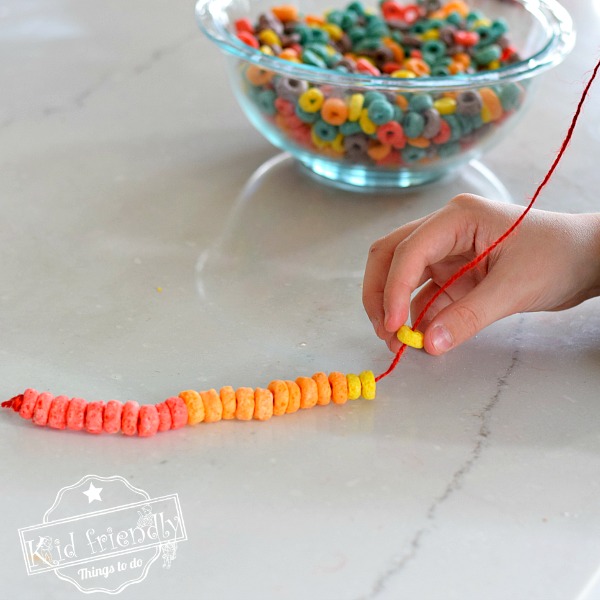 ~Melissa – Kid Friendly Things To Do