Deck out the house with Halloween Scenes made inside Mason Jars. Get into the spirit of Halloween this week by creating fun haunted scenes. Come on in and I'll show you how to make a This Easy Halloween Craft to decorate your house with or use as a Halloween Party Craft…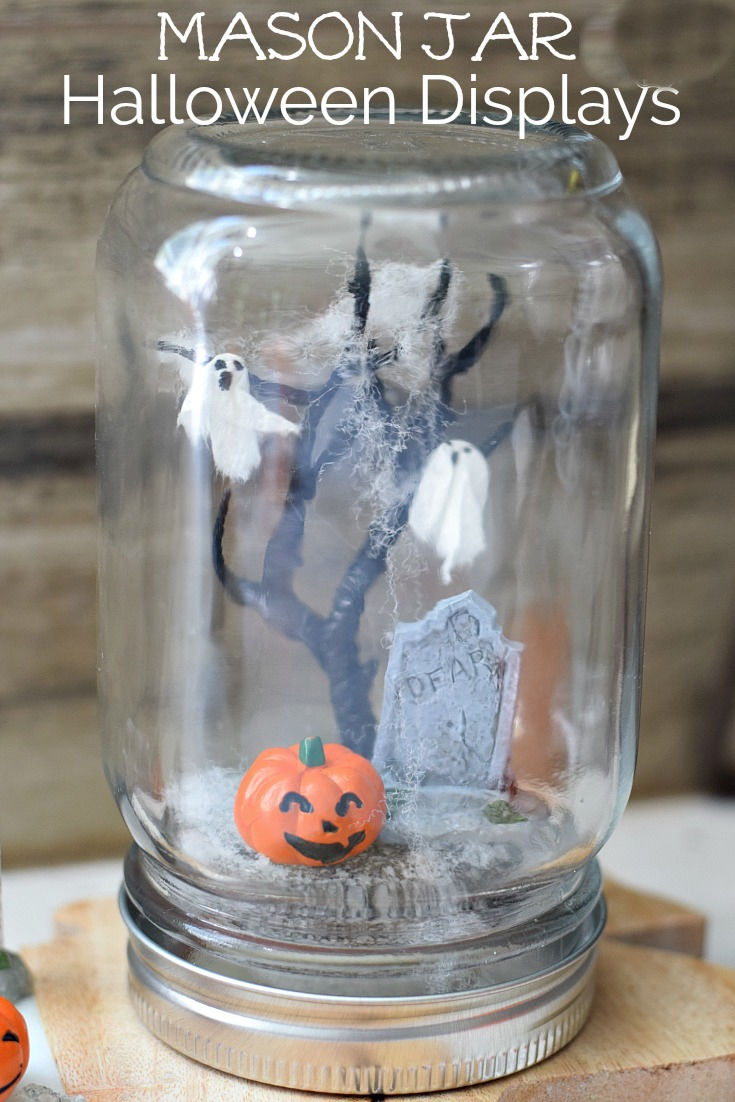 Halloween Craft
This is so much fun. With so many Halloween Miniature Displays, you can really go to town on creating Halloween Scenes to decorate with.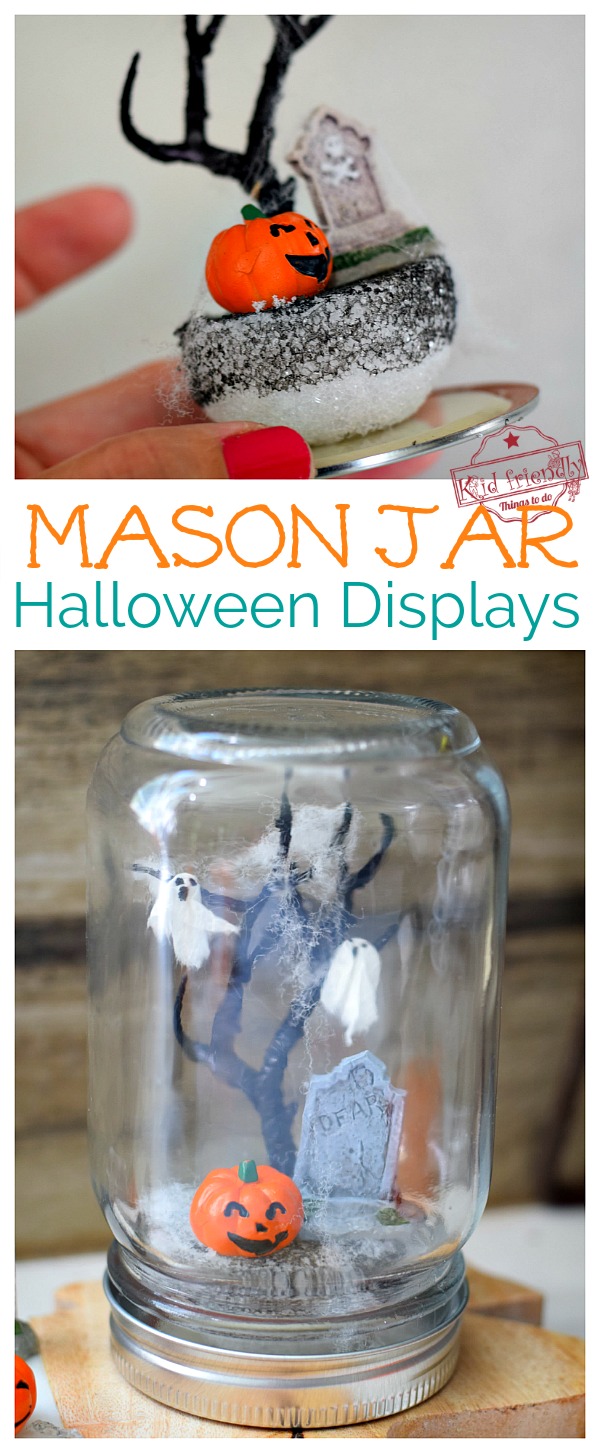 This is a great craft for kids or adults. It's fun for everyone.
[box] [/box]
Here's what you'll need to make this Halloween Craft…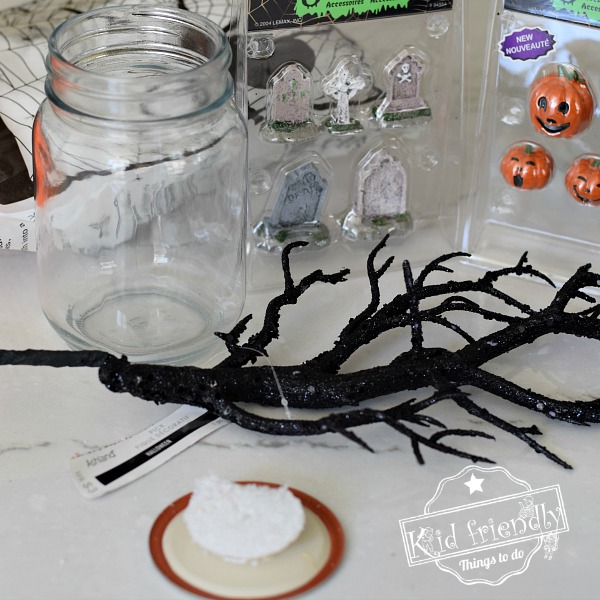 16 oz. Mason Jar (if you have kids, plastic is preferred)
3-inch styrofoam balls
low temp glue gun with glue sticks
miniature Halloween or Fall Display Accessories – I found mine at Michael's Craft Store, but you could get some off of Amazon at your local craft store, like  Hobby Lobby
*I used a black glitter twig from Michael's Craft Store for the tree
*The ghosts are little torn corners of white coffee filters
Spider web
Black Sharpie
Instructions for this Mason Jar Halloween Scene Display…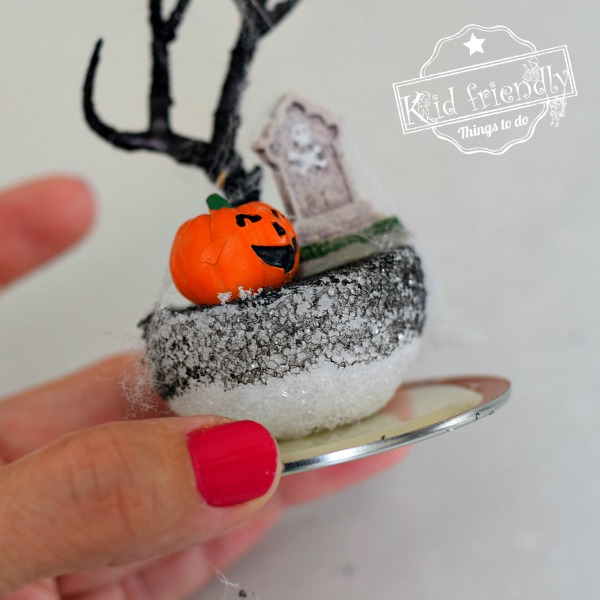 Cut the styrofoam ball in half
Unscrew the mason jar and flip the lid over
Glue the ball to the lid of the mason jar, so the flat side was facing up
Use a Sharpie to color the styrofoam ball black (at least the top half that will be visible)
*If doing a fall display, you might want to choose another color to color the ball – like brown, yellow or even green for the ground
Decorating the styrofoam…
If you are doing a haunted tree, trim a small portion from your black twig that will resemble a tree in your jar. Push the end of the twig into the stryofoam to stablilize the haunted tree and decorate it with bats, spiders, spider web, and/or ghosts
Add other accessories to the top of the styrofoam ball and glue down – graves, black cats, jack-o-lanterns, bats, spiders, and skeletons are all great ideas
The Ghosts I Made –  are ripped pieces of a coffee filter folded over with a sharpie used for the ghost face
Spider web stretched across the display add another display of creepy
Finally…
Place the glass or plastic jar over the display and screw the lid on tight
That's it!
Happy Halloween
~ Melissa – Kid Friendly Things To Do