Make this easy bat craft for Halloween. In no time you'll be decorating your yard with bats hanging from your trees. Come on in and I'll show you how to easily make bats out of garbage bags and wire hangers…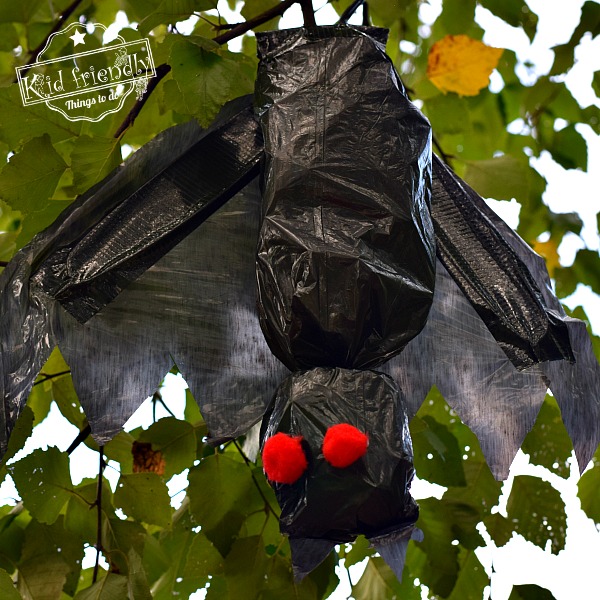 Bat Craft and Halloween Decoration…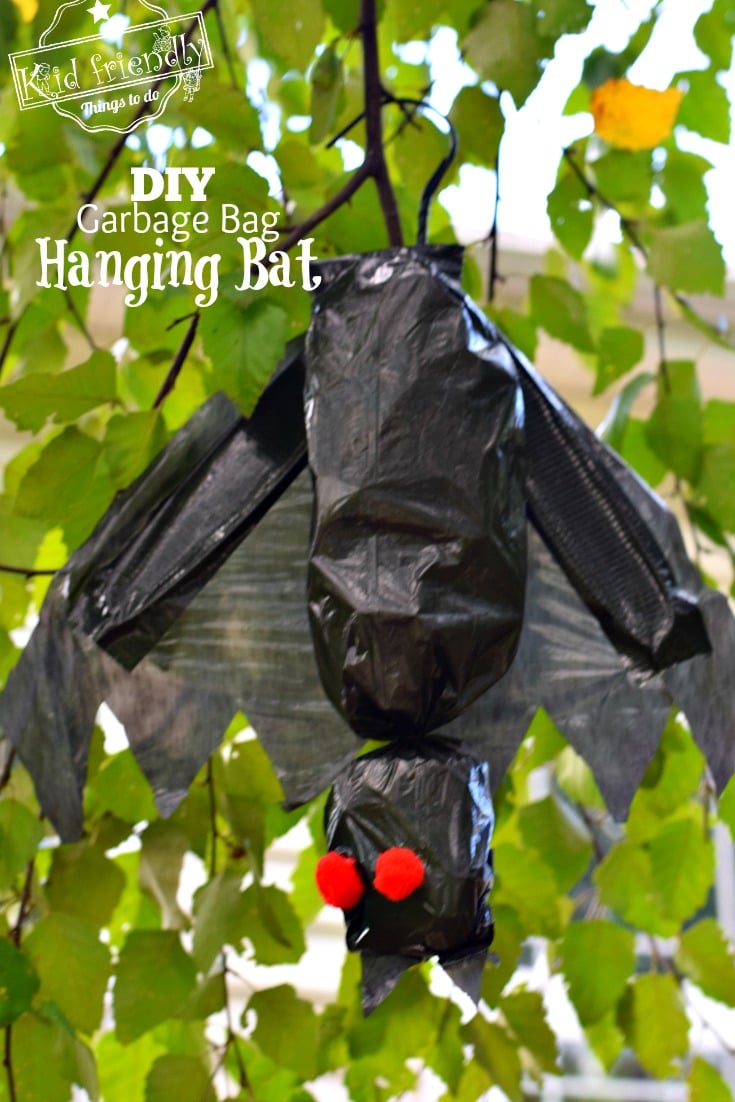 These bats look so spooky, yet adorable hanging from the trees in our yard. We just love them. They are easy to make, too. We made 4 of them in no time.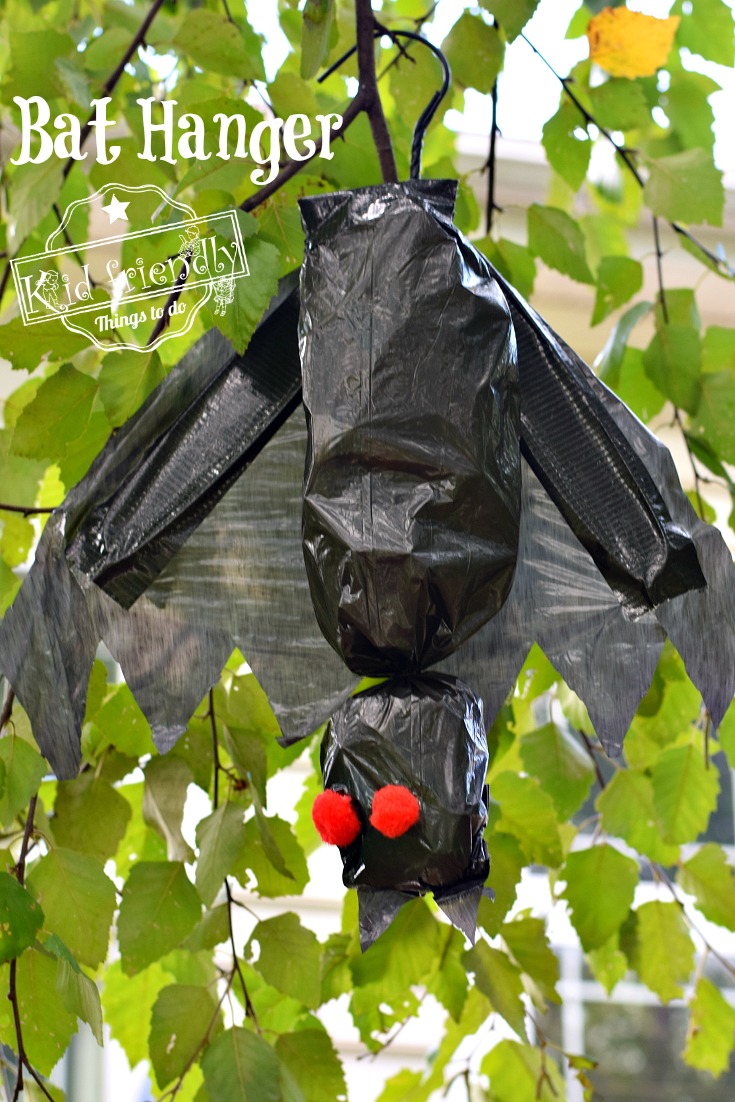 Next year, we'll add to our bats, and really spook the neighbors out.
Here's what you'll need to make your Halloween bats:
A black wire coat hanger
Black plastic garbage bags – 1 bag can make 4 bats
Black electrical tape or black duct tape
low temp glue gun with glue
Newspaper, or batting for fluff
Little red pom-poms for the eyes
Intructions for Easy Halloween Bats…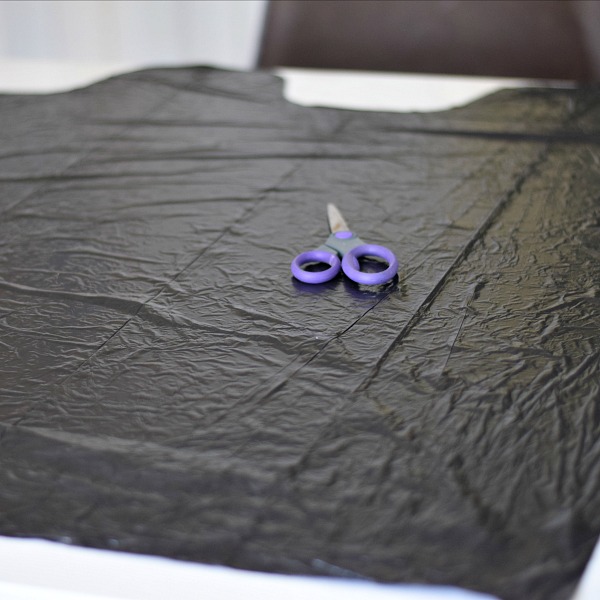 First off…you'll want to split your garbage bag down the seam so you have enough for 4 bats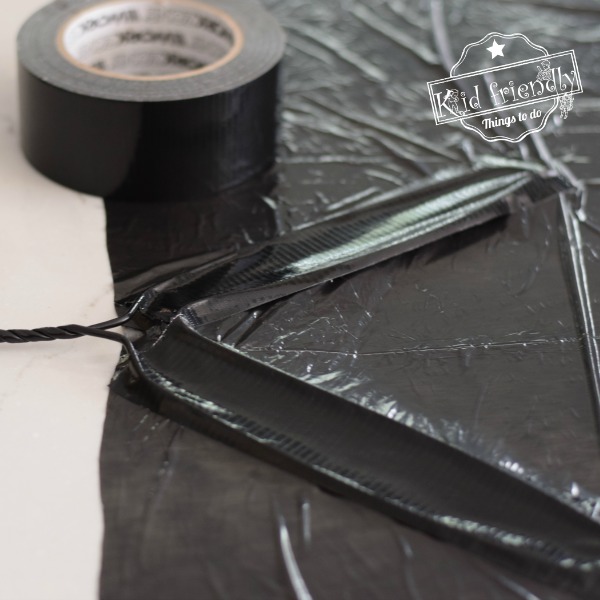 Then, take your coat hanger and bend the sides down so they resemble bat wings
Place your hanger in the corner of your bag so the hook is sticking up a bit
Then, use your black tape to tape the hanger down
If the hanger is not black, use some more tape to wrap around the hook of the hanger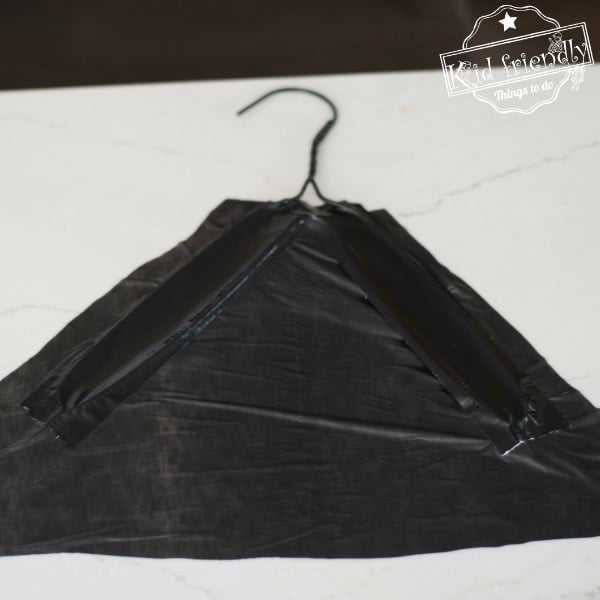 Cut around the hanger, leaving enough length at the bottom to make pointed edges, resembling the picture above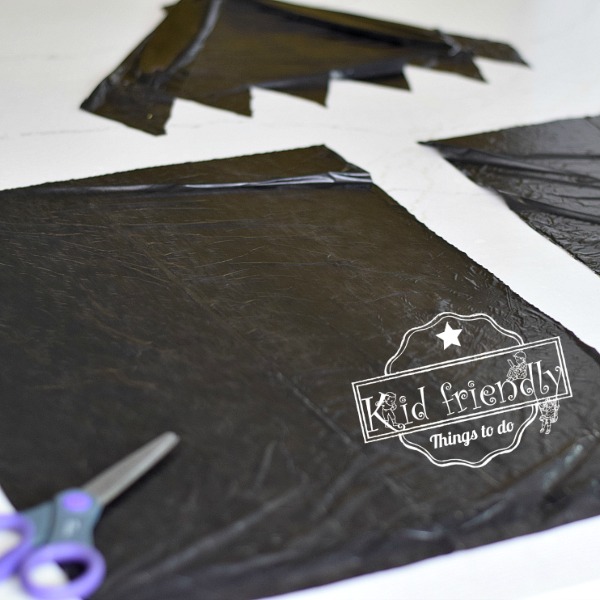 Cut yourself about an 18 in. section from a part of the garbage bag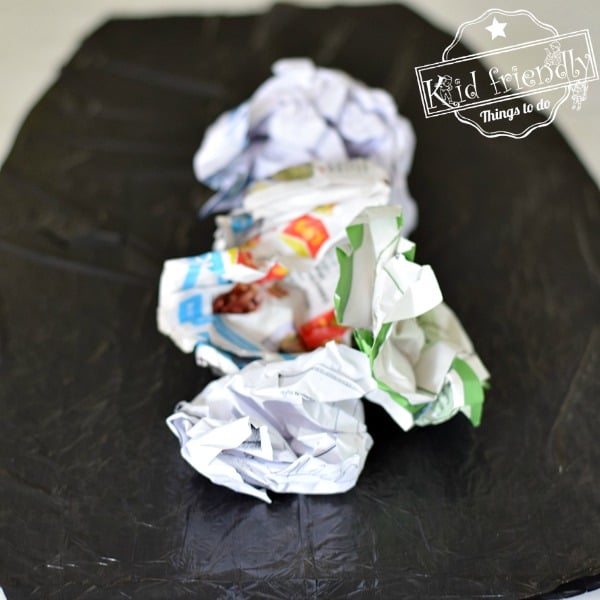 Stuff the bottom half with some stuffing, and tape the bag around it – this will be the body of the bat
Add a few dabs of glue to help secure the seal. I didn't do that the first time around, and some of my tape just couldn't handle the Midwest winds. The glue is holding up just fine!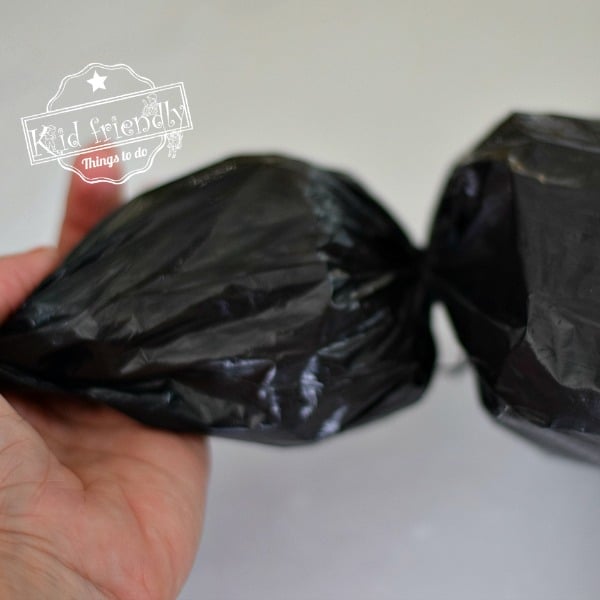 Wrap some tape above that to seal it, and add less stuffing to the top of the oval, and tape to seal that – this is the head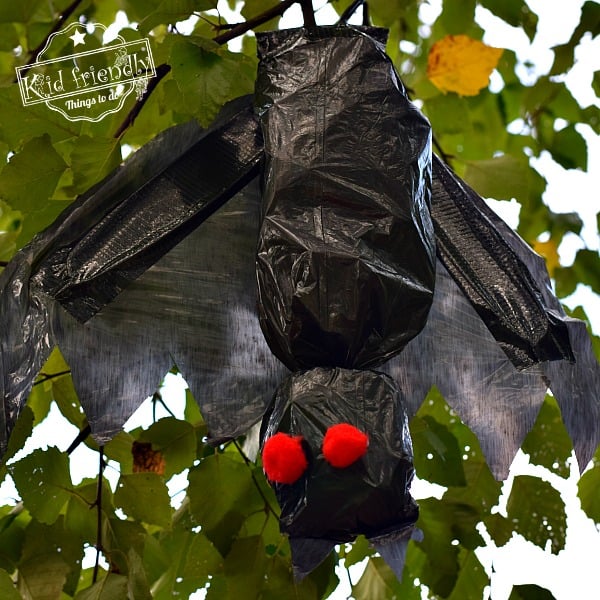 Turn your bat upside down, and glue it to the hanger
Cut out triangle ears from the garbage bag and add them to the head of the bat
Add pom-poms for eyes
He's really hard to get a good picture of. Much cuter in person. 🙂 Happy Halloween!