How To Dye Easter Eggs With Shaving Cream (or Whipped Cream)

Posted by Melissa in Arts & Crafts, Easter, Easter, Game Ideas | 0 comments
I know, I know..I've gone overboard in the Easter Egg Dyeing world. I promise, (maybe that's too strong of a word). I can almost guarantee, unless I have a hugely awesome egg dying idea…that this is my absolute last Easter Egg Craft that is all about dyeing eggs – this year! But seriously, you're gonna love this fun way to dye Easter Eggs. Come on in, and I'll show you how to Dye Easter Eggs with Shaving Cream – or whipped cream for those that would rather…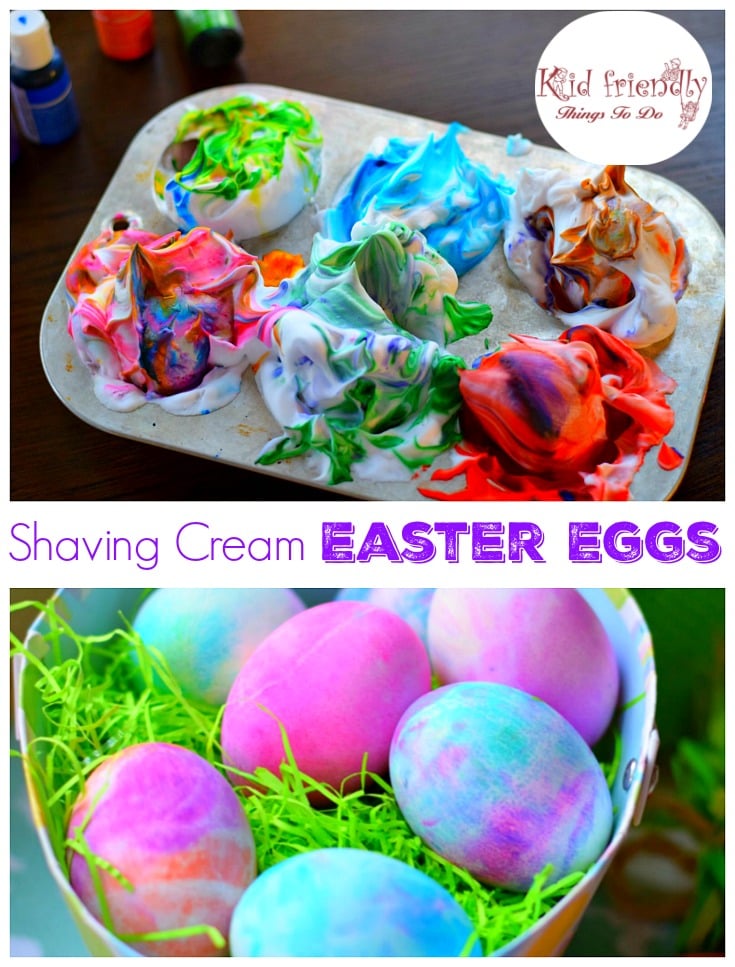 I will warn you, this project is not for those of us that like a neat and tidy project with the kids. I'm telling you, shaving cream will most likely be all over the table and food coloring is definitely involved. Don't put the kids in their best dressed clothes, be sure to cover your surfaces, and have plenty of towels ready to go.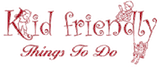 MY LATEST VIDEOS
You have been warned.

If you're still here…yay! Let's get started:
For Dyeing Easter Eggs With Shaving Cream , You'll Need:
Hard Boiled Eggs
Shaving Cream – Avoid the gel stuff. Get the cheap foamy kind.
*If you are worried about eating the eggs after using shaving cream on your eggs, then you can substitute the shaving cream with whipped topping. Just use it as an exact substitution.
Food coloring – I've heard that the neon colors give a more vibrant color. I used a 12 pack of gel coloring I ordered off of Amazon. More colors = More fun!
toothpicks
Bowls, muffin pans, or baking sheets for each kid
Optional: gloves, spoons
Now, onto the fun:
Let the kids fill up a bowl, muffin tins, or even a whole entire baking sheet with shaving cream
*Make sure the shaving cream (or whipped cream) is deep enough to completely cover and egg
Add food coloring. Using more than 1 color will give you a better pattern
Use the toothpicks to swirl the colors together making sure that you don't mix them too well. You want the colors to be distinct and not one blob of brown
Place the eggs into the colorful shaving cream and turn them to coat
You can use a spoon to turn the eggs over or just use your fingers
*Remember! Have a towel or 2 handy
Leave the eggs to soak up the beautiful color for 10-15 minutes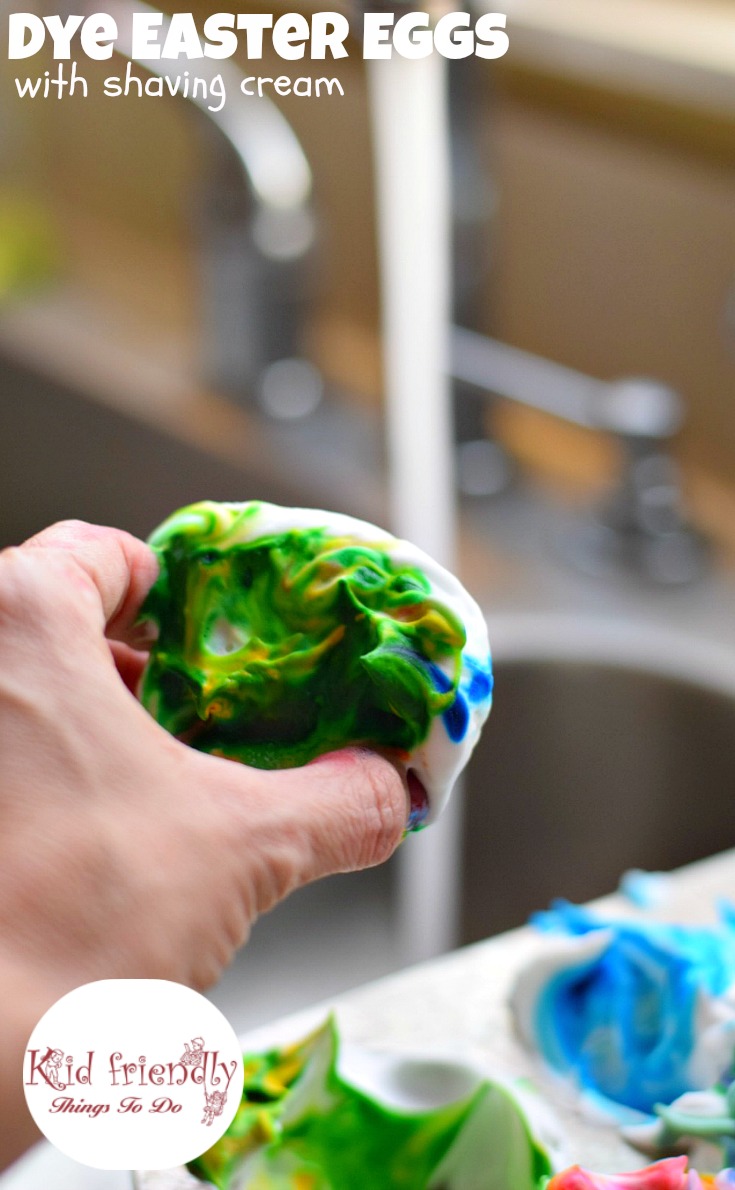 Rinse the eggs off and see what fun colors and patterns you get!
Happy Easter, y'all!
~Melissa – Kid Friendly Things To Do
Here are my top Amazon Picks for this fun Shaving Cream Egg Dyeing project:
(Affiliate links)