I had so much fun making this DIY Candy Train for a Christmas Craft with a lifesaver and other candies. You could carry this Candy Train throughout the whole year with little train enthusiasts and train themed birthday parties. This is a perfect craft for School Christmas Parties or just for fun at home this Christmas. Come on in and I'll share How To Make a Candy Train Craft for Christmas and beyond…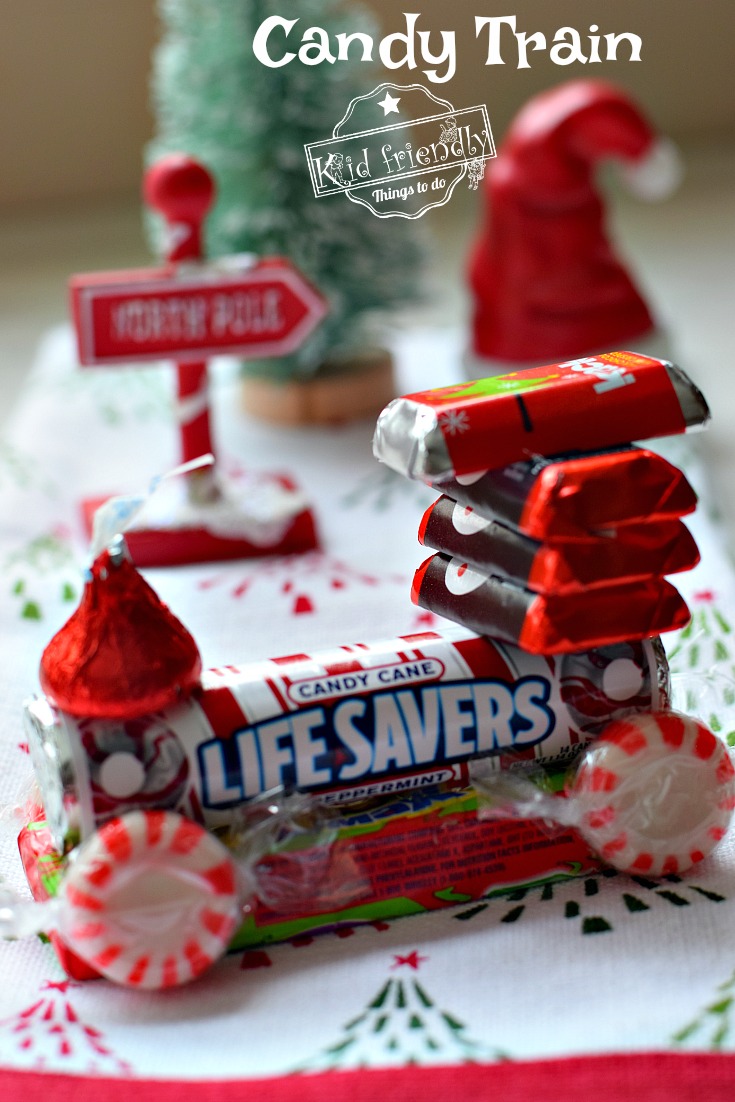 You can mix and match candy pieces to make your train. I had several different options for the smokestack, but ultimately went with the Hershey's Kiss.
Here's a helpful little Video on How To Make a Christmas Candy Train…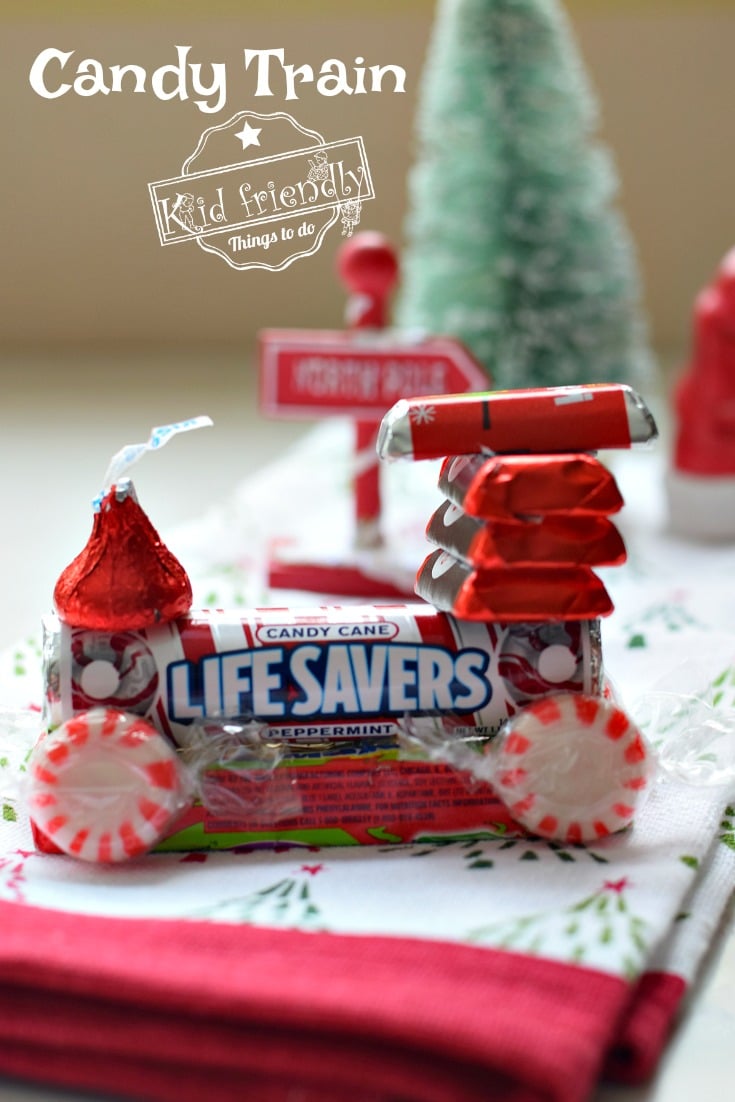 I like the way the paper on top resembles smoke coming out.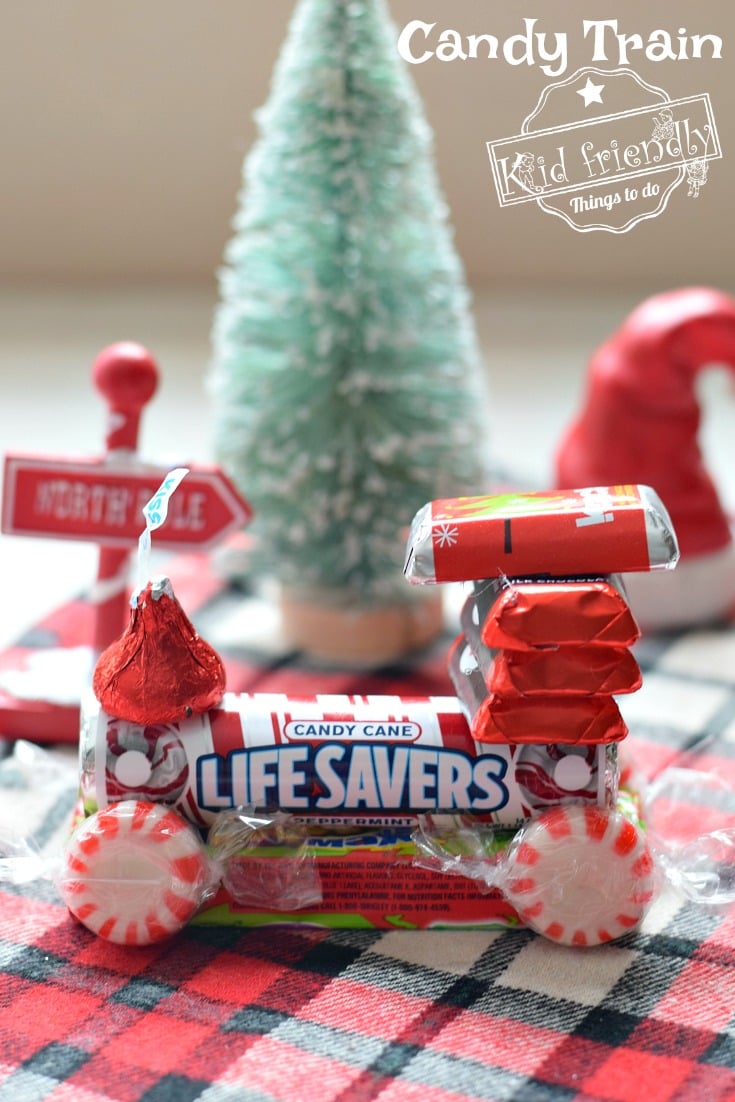 The old fashioned candy trains used a package of stick gum for the base. Can you believe they don't make a package of 5 gum sticks anymore? I searched all over. The closest that I could find to the same size was a package of Hubba Bubba.
Here are my top Amazon Picks for this Christmas How To Make A Candy Train Craft…
(affiliate links)
[box] [/box]
FYI – Life Savers packages are tricky to find too. I finally found some packages in the Christmas Aisle of Walgreen's. Target also had them in the Christmas Aisle but sold them in a multi-pack of 3. They had the classic rainbow flavor ones.
Finally, Here are the supplies and instructions for this Candy Train Craft…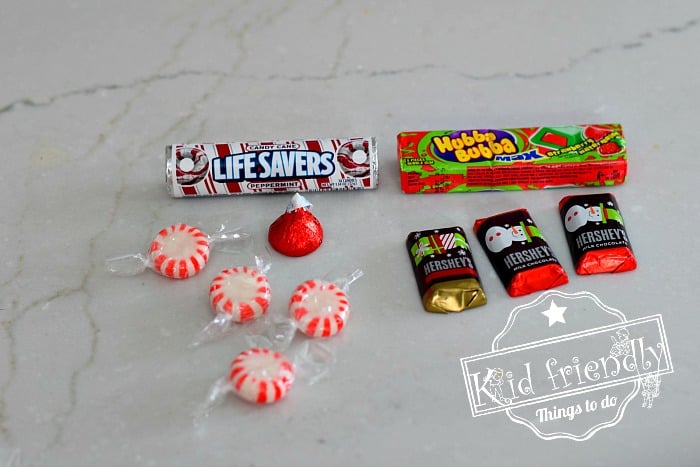 1 package of Hubba Bubba Bubble Gum
1 package of Lifesavers Candy – for Christmas, I purchased the red and white striped Peppermint Flavor ( It's hard to find individual lifesavers. I finally lucked out at Walgreen's – in the Christmas/holiday aisle)
4 Hard Peppermint Candies
1 Hereshey's Kiss
4 Miniature Hershey Bars – For my Christmas Train, I bought the Christmas Printed Candy Bars
Lo Temp Glue Gun and Glue Sticks
Instructions…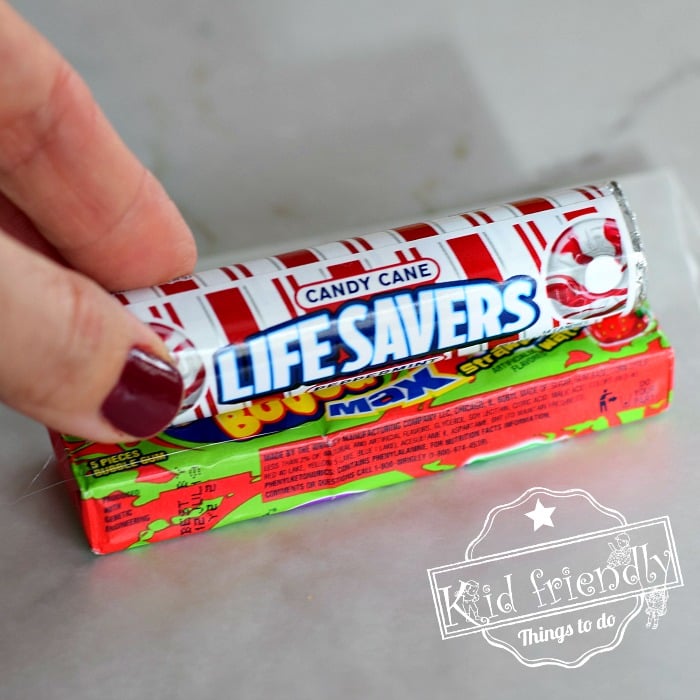 Center and Glue the Lifesavers candy on to the top of the bubble gum package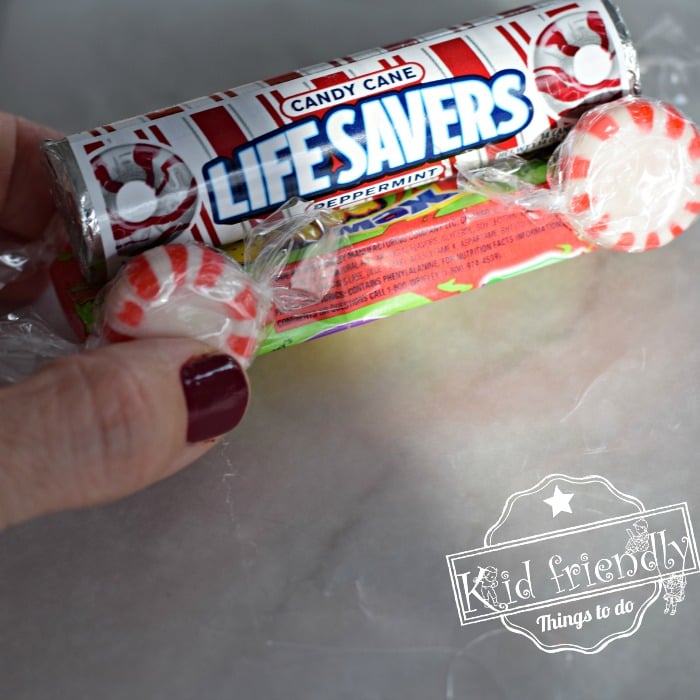 add the 4 peppermint candies to the corners of the bubble gum -as wheels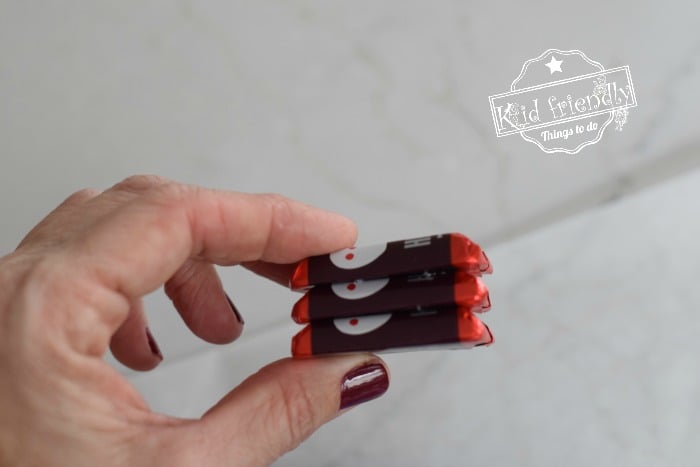 Stack and Glue 3 of the 4 miniature Hershey Miniature Chocolate Bars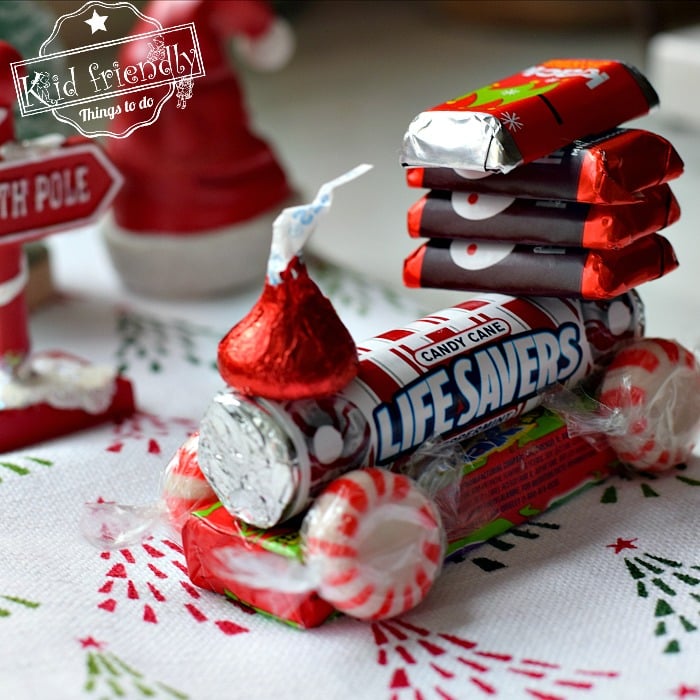 Glue that to the back of the Lifesaver candy
Glue the other candy bar the opposite way of the others in the center
Glue the candy kiss on the front of the Lifesaver candy
That's It! Merry Christmas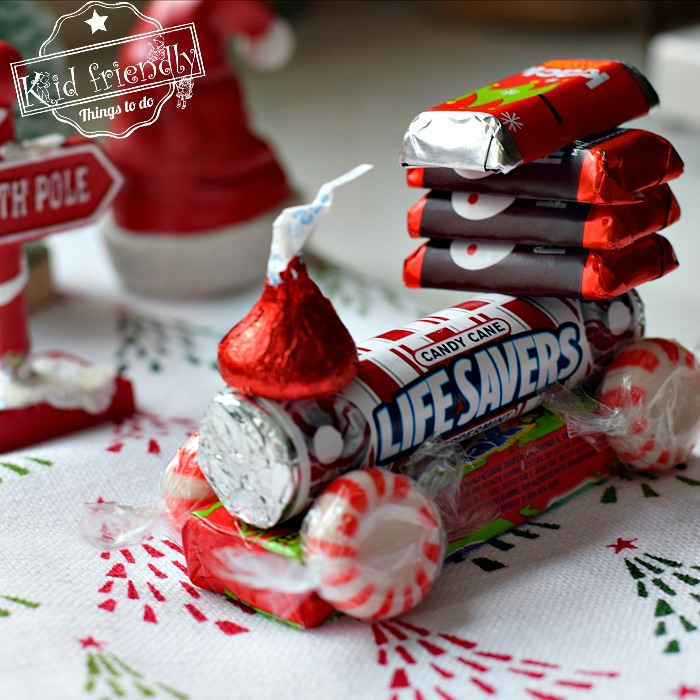 If you are still looking for Christmas Crafts, then check out the posts below…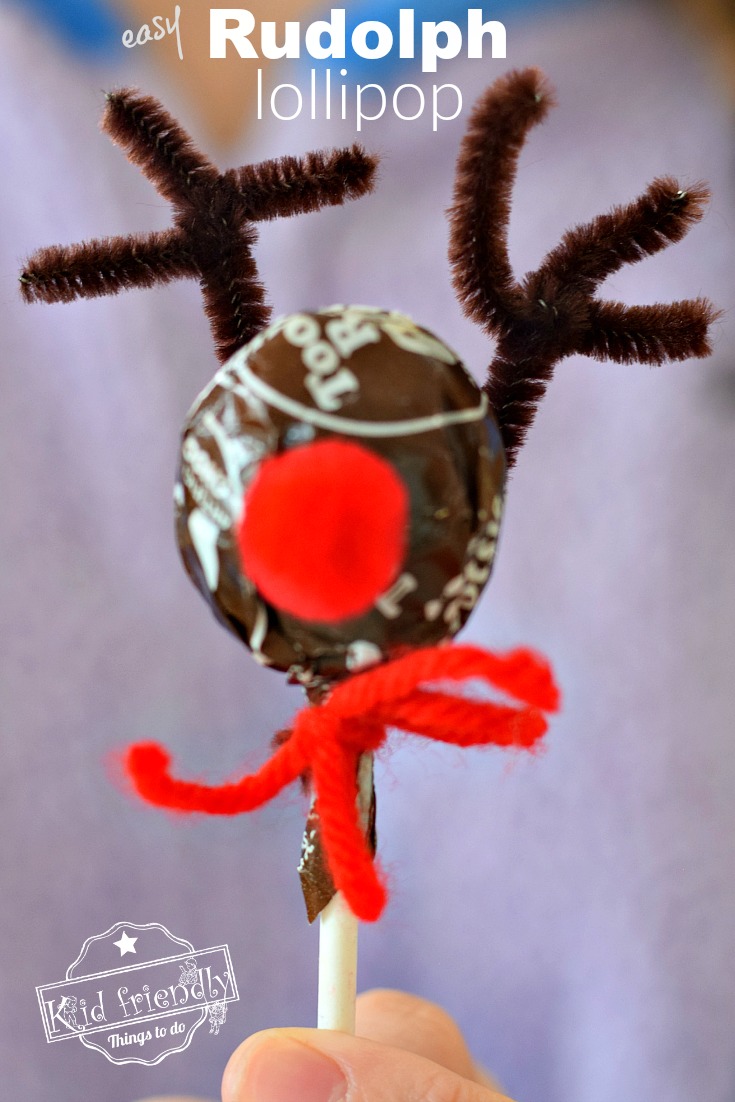 Simple Rudolph Lollipop Christmas Craft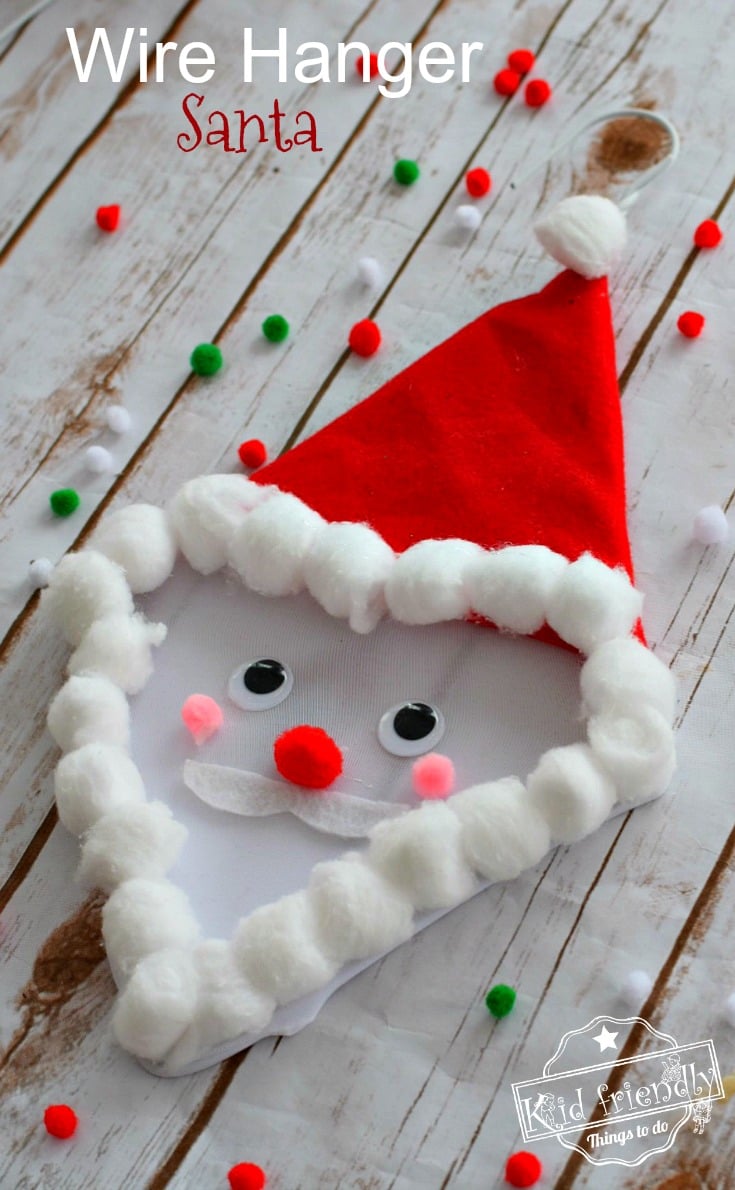 Make a Santa Craft our of a wire hanger 
~Melissa – Kid Friendly Things To Do