Make this Reindeer Craft for Kids to hand out to friends, or hand them out to all of your friends. These Rudolph Lollipops are so easy to make, and would make the perfect craft for school parties or a Christmas goody bag. Come on in and I'll share how you can whip up a team of Reindeer Lollipops in no time at all…
Here's a quick video to help you on your way to this easy Rudolph Lollipop
Isn't it adorable? If you love simple, and sweet, then this is the craft for you.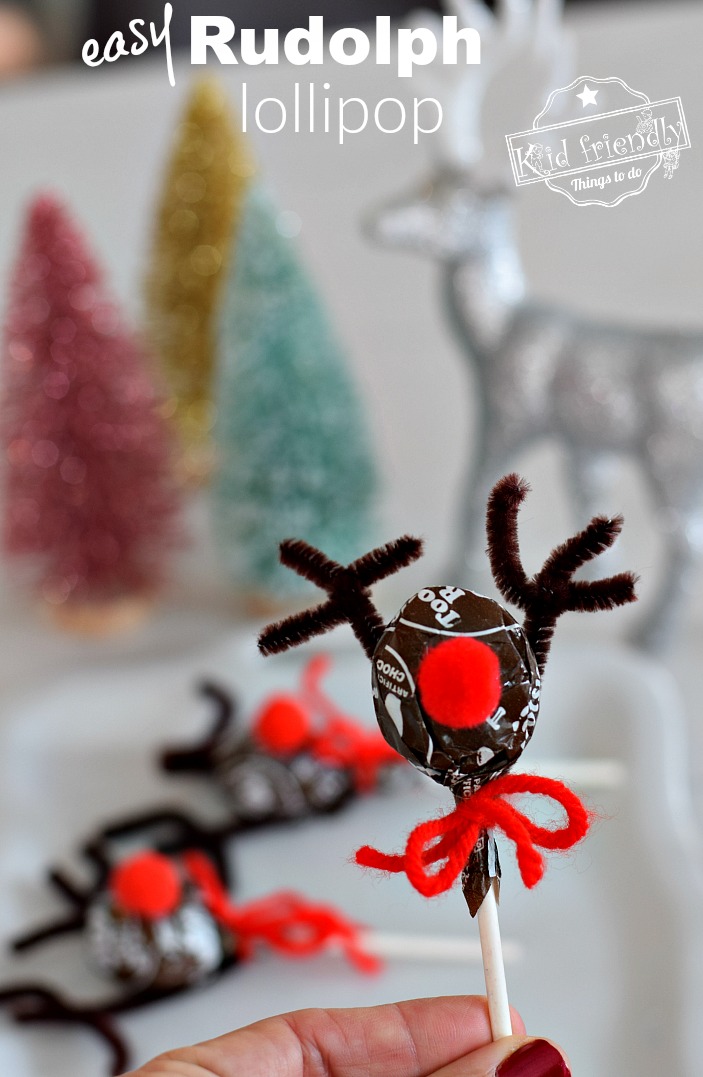 Another great bonus to this adorable reindeer is that you can easily make a dozen in under 30 minutes. These Reindeer Lollipops are the perfect fun and done Christmas treat to make for or with the kids. If you are looking for goody bag fun, then you can make a whole bag of reindeer lollipops to hand out to the kids.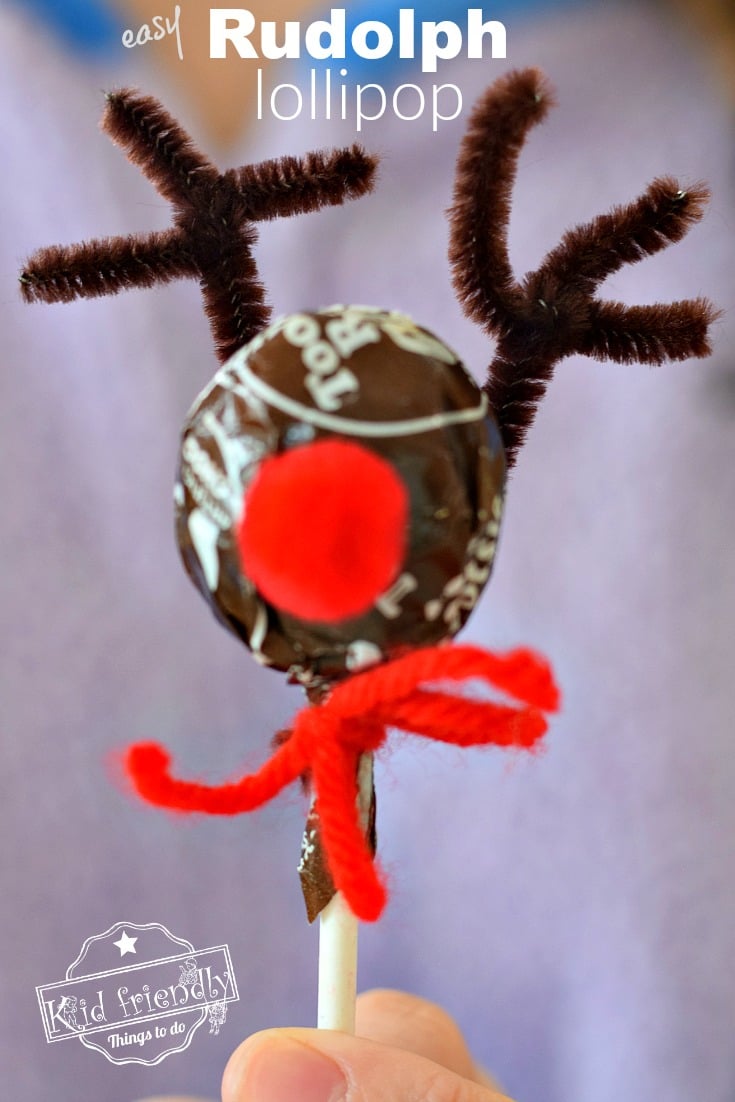 This is a great one to let the kids help out with. If they can tie a bow, then they can make this craft with you.

Here are my top Amazon Picks for this Reindeer Craft for Kids to Make…
(affiliate links)
[box] [/box]
Finally, here are the supplies needed and instructions for making Easy Rudolph Lollipop Crafts…
Chocolate Wrapped Lollipops
Red Yarn or ribbon – about 6 inches
Brown Pipe Cleaner
Scissors
Glue – like a warm glue gun or tacky glue
Instructions…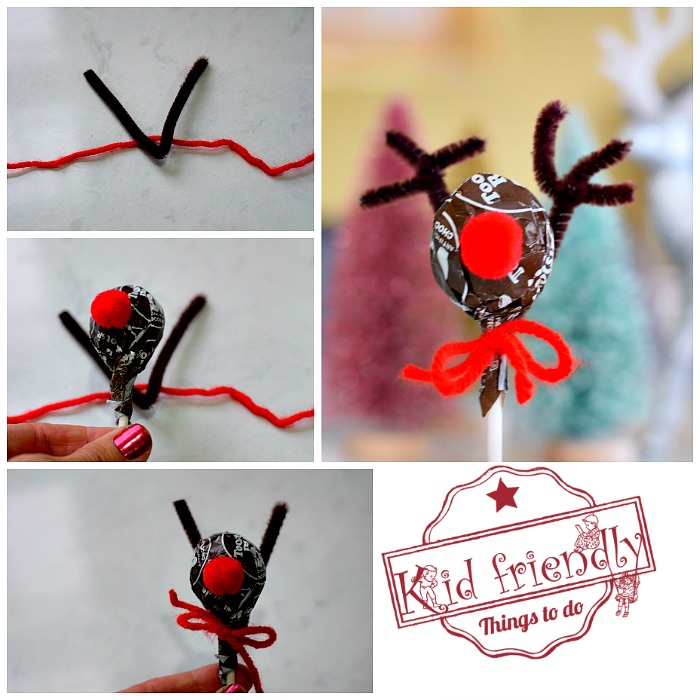 For each lollipop…
Take a pipe cleaner and cut it in half
Then grab one half and form a V
Finally, with your other half of the pipe cleaner, cut it into 2 more pieces for your antler stems
Lay your yarn out and then place your V-shaped pipe cleaner with the point over the yarn – directly in the middle of the yarn
Then place your lollipop onto the V-shaped pipe cleaner, so the top of the handle is just below the bottom of the V (refer to picture above)
Tie the yarn into a tight bow that will secure the lollipop and the pipe cleaner to the back of the stem
Finally, wrap the smaller 2 pieces of pipe cleaner around antlers above the lollipop to make antler stems
Then, adjust the antler to your liking – that's it.
~Merry Christmas
If you are looking for more Easy Christmas Craft for Kids, then check out the ideas below…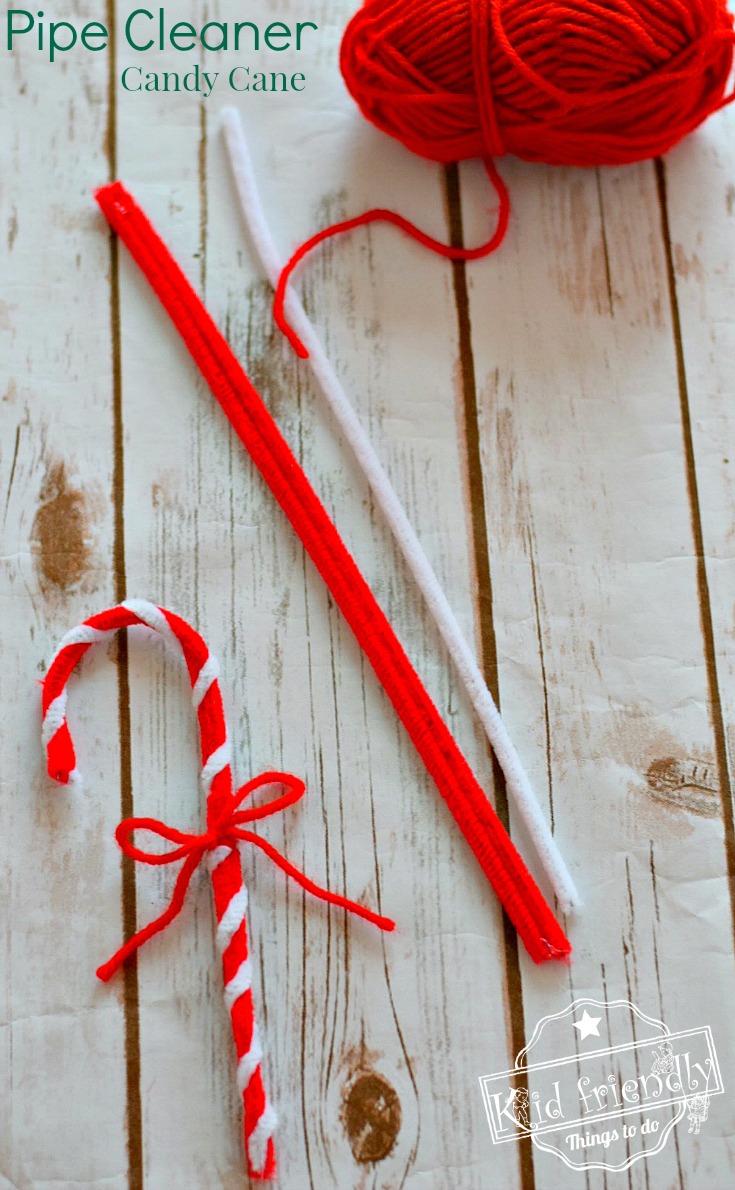 If you are looking for simple, and sweet, then try this one…
Make Candy Cane Ornaments out of Pipe Cleaner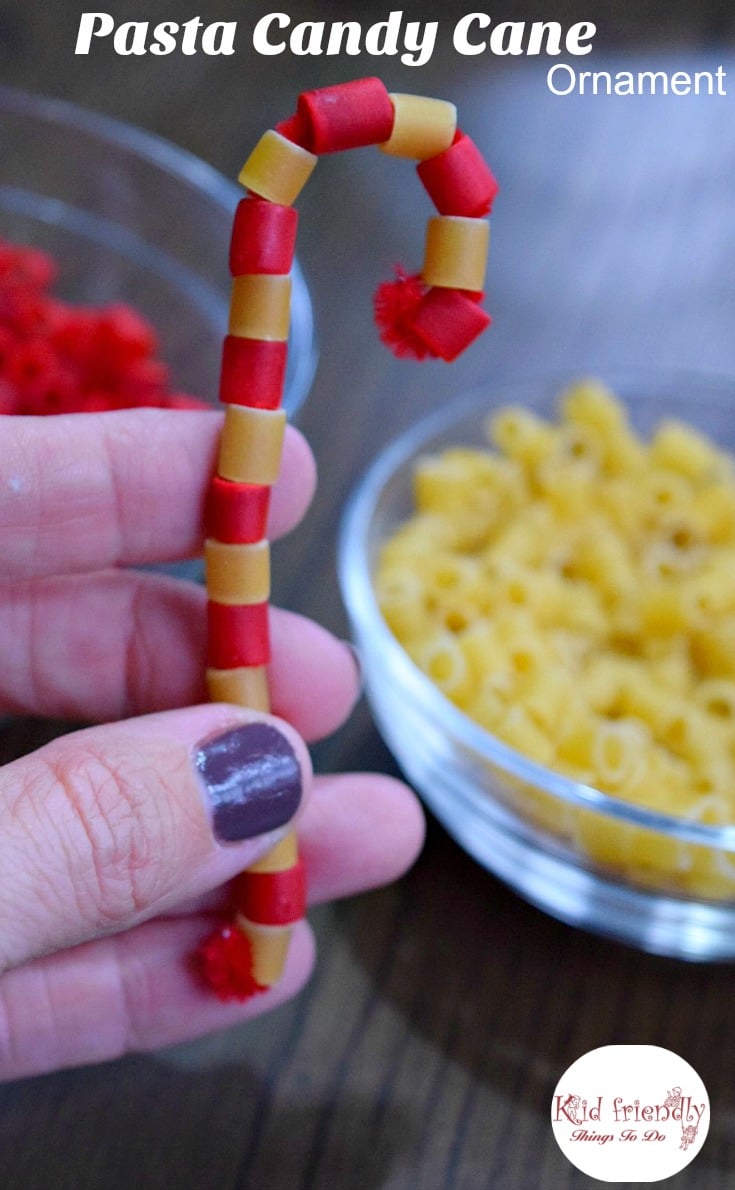 Another candy cane, but more rustic and so much fun to make! Get the kids into beading with this pasta craft and ornament.
Easy and Fun Pasta Candy Cane Ornament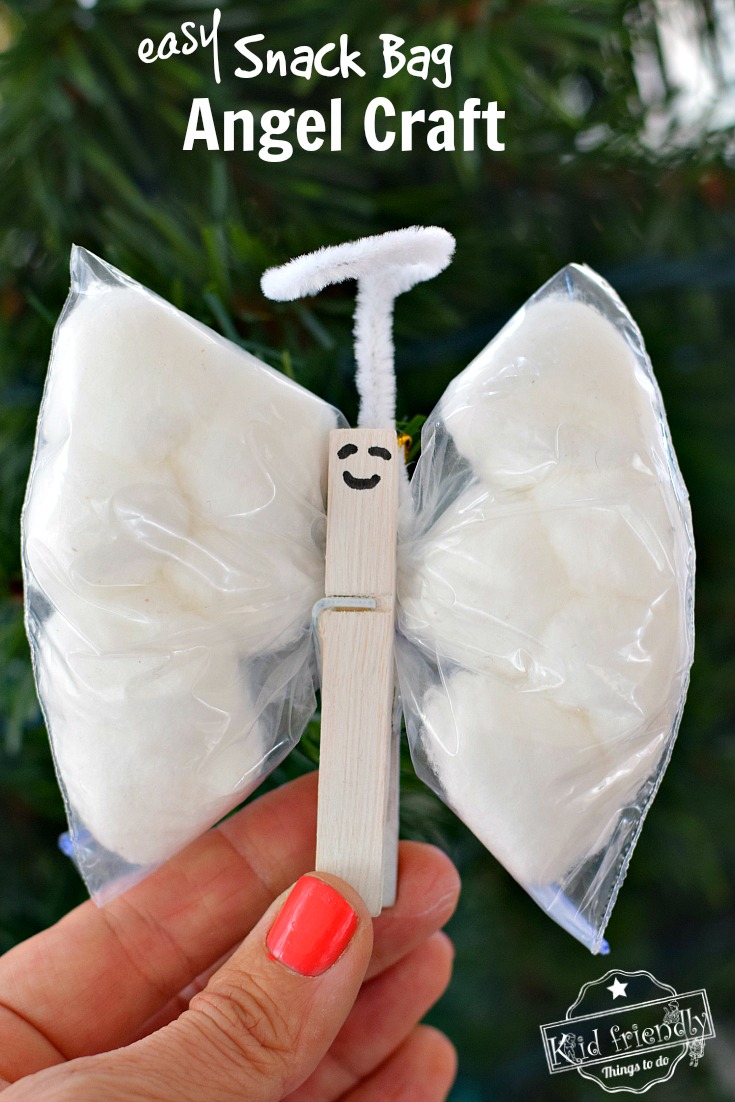 Finally, here's a simple craft and ornament that is perfect for school and Sunday School.
Easy Snack Bag Angel Christmas Craft and Ornament
Happy Holidays – Melissa – Kid Friendly Things To Do