We made Colored Pasta Candy Cane Ornaments to share you, today. The kids and I had so much fun with pipe cleaners and pasta. Come on in, and I'll show you how we made these super fun Pasta Candy Canes for the Kids to decorate with at Christmas: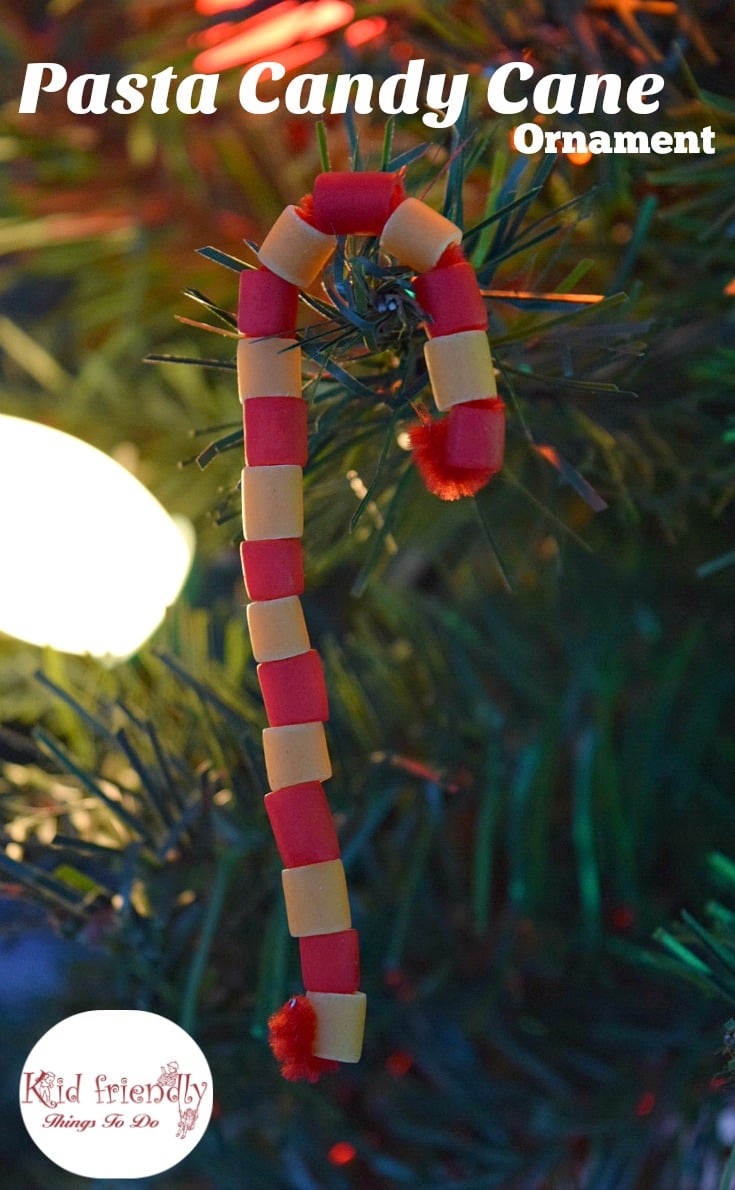 I can't believe that I've never died pasta before! Sometimes I think that I've been hiding under a rock. Really, what have I been waiting for? Well…I am hooked, y'all. It's so much fun. The possibilities have just opened so wide for my crafting world. This time, I died half of the pasta red for our Pasta Cane Ornament Craft.
Can you believe how vibrant the red turned out? It's so simple, too. You know that always appeals to me. It's the holidays, and we just don't have time for the complicated stuff.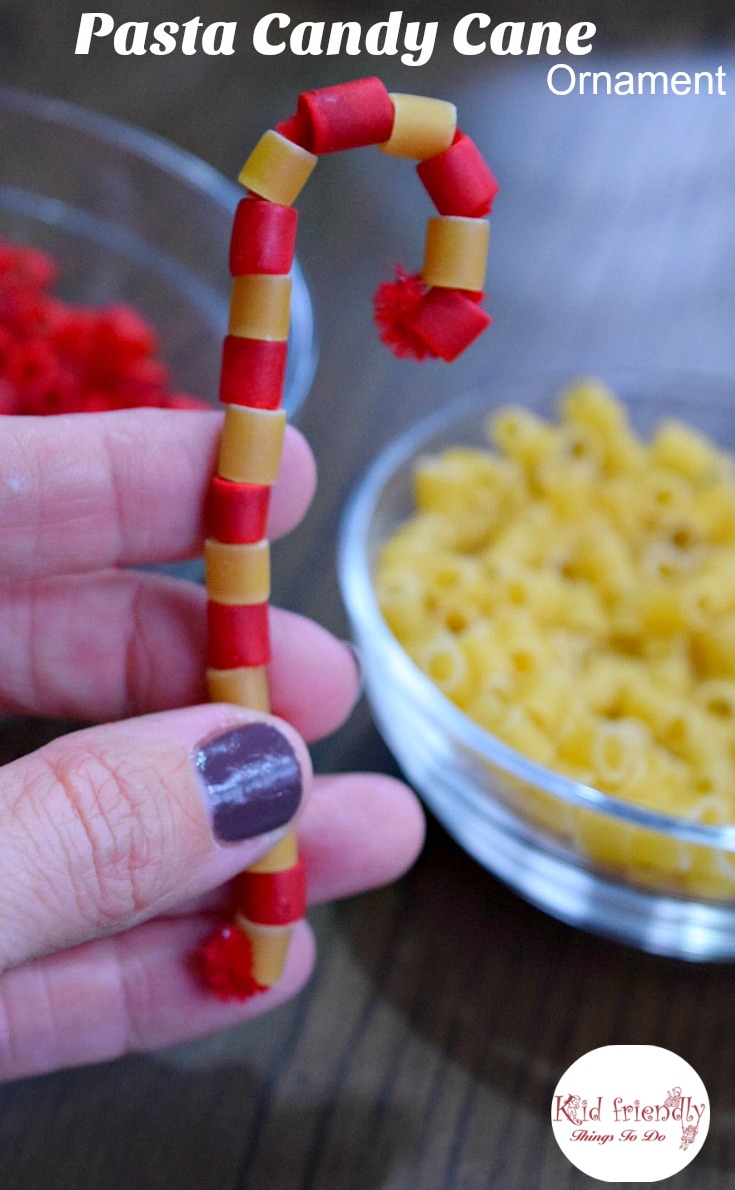 This is a perfect craft for preschoolers, kids and adults of all ages. It's so therapeutic. Like beading without the frustration of the beads falling off the end of the wire!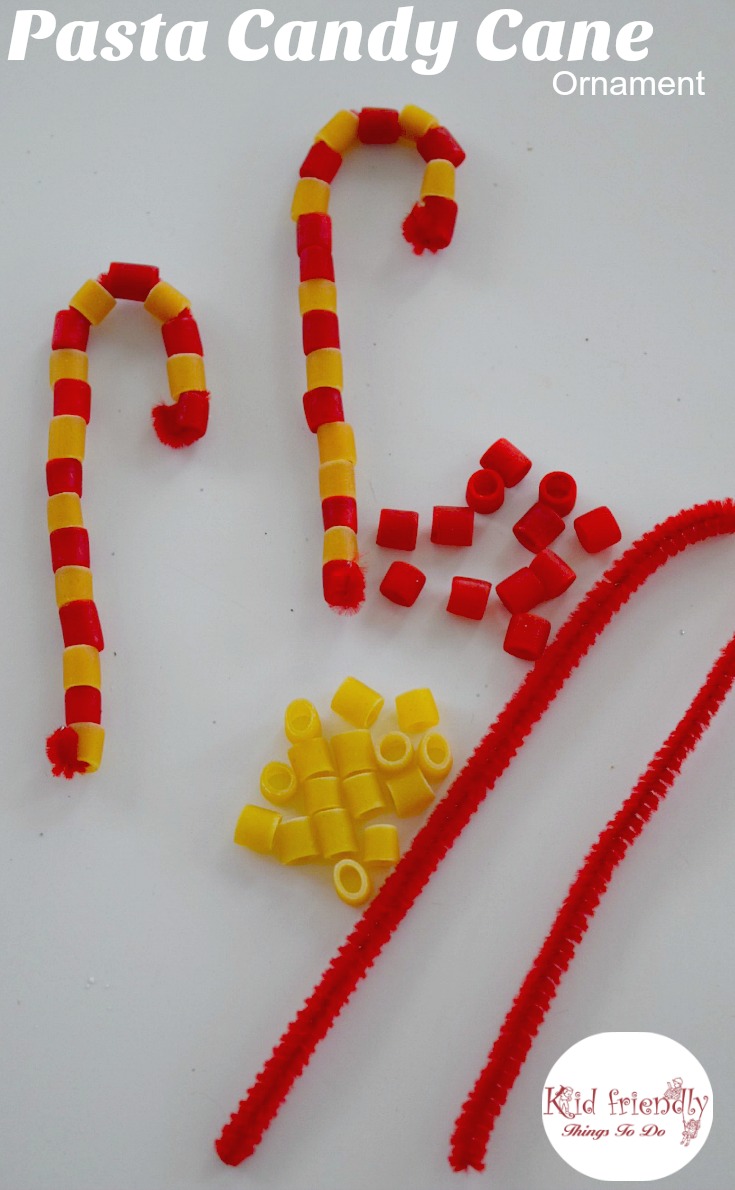 Here's what you'll need for this Pasta Candy Cane Ornament Craft for Kids at Christmas
Ditalini Pasta – You'll need about 8 red and 8 natural for each candy cane. I just made about 1/2 cup of red. With 5 people making candy canes, we had a lot left over for future crafting.
Red liquid food coloring – about 20 squirts
Rubbing alcohol – about 1 Tbsp.
ziptight bag
Red pipe cleaner cut in half
Now, On to the fun: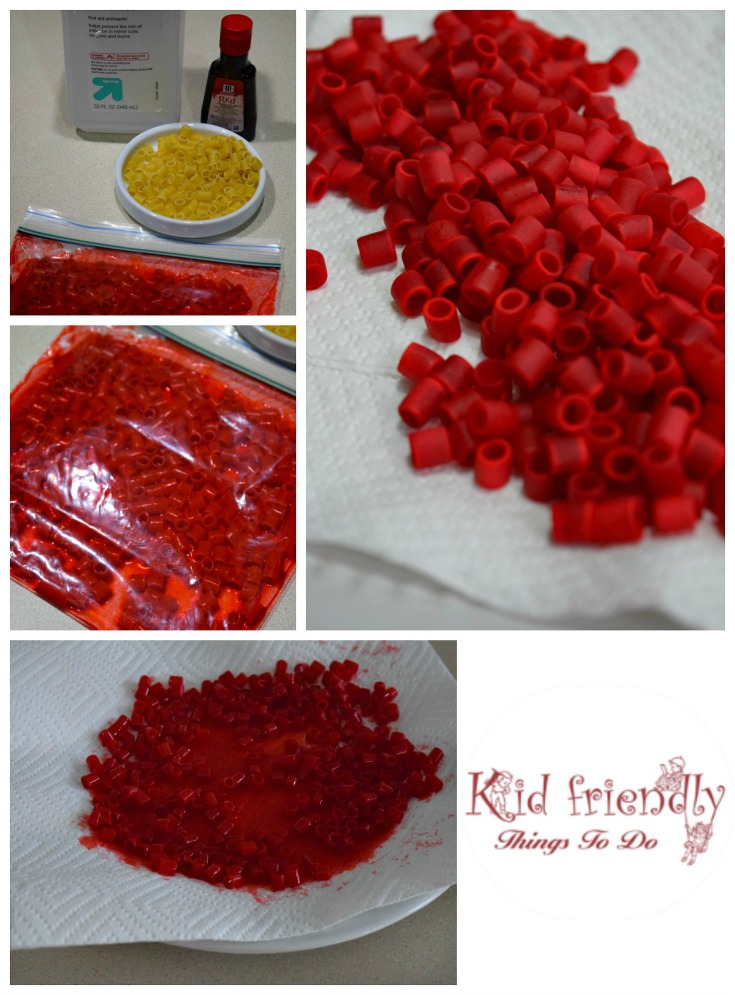 Grab your ziptight bag and pour about 1/2 cup of Ditalini past into it
Squirt the red food coloring on top of the past
Add the rubbing alcohol
Zip the bag tight
Place on a protected surface (just in case)
Let sit for an hour or overnight – The longer it sits, the deeper the color will get
Grab a plate and throw some paper towel on top
Empty the red pasta onto the paper towel and let it sit to dry – This will take about 1/2 hour
Make sure that you change out the paper towel about midway through the drying time
When they are ready, grab your pipe cleaner and pour out some uncolored pasta into a bowl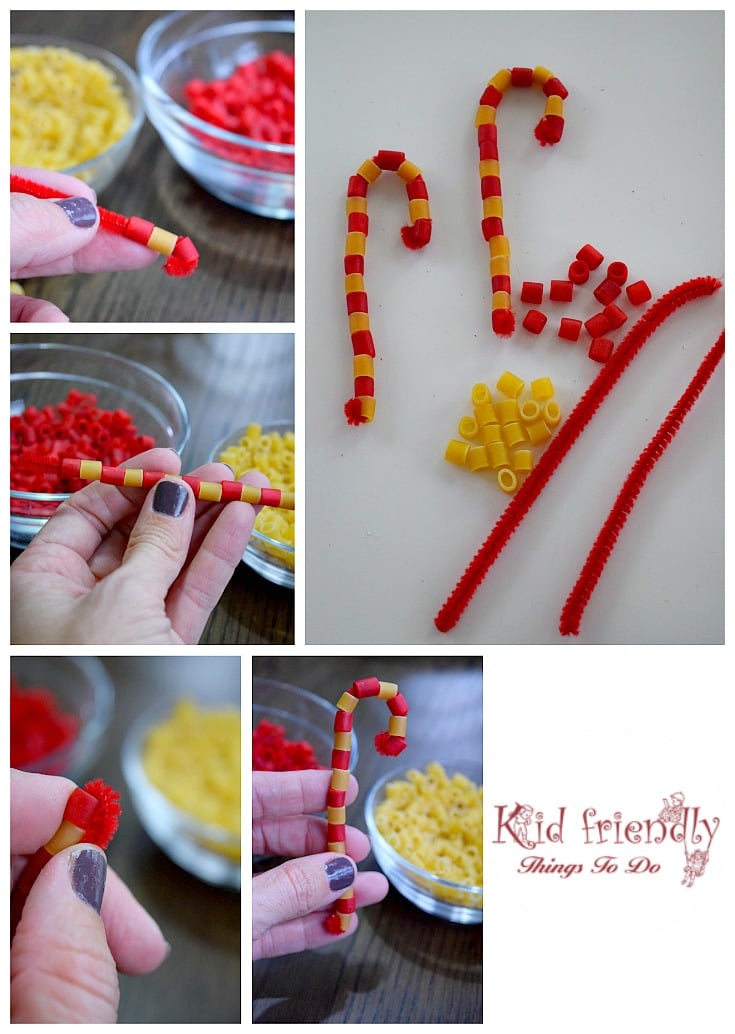 Start beading!
Slide a red pasta onto the pipe cleaner and go all of the way down to the bottom
Bend the end of the pipe cleaner over the pasta piece to secure it
Now, alternate with the natural pasta all the way up the pipe cleaner piece, and bend the end of the pipe cleaner over your last piece of pasta
Shape into a candy cane and do some more!
Merry Christmas!
My top Amazon picks for this Pasta Candy Cane Ornament Craft for Kids at Christmas
[box] [/box]
[box]