I don't know about you, but one of my weakness is a hand print craft. My kids are growing up so fast. I just love preserving some of their cuteness while they are young! This craft is a great one for fall. It's simple and fun to do with the kids. Come on in and I'll show you how I made this easy to make Sunflower out of a paper plate and construction paper.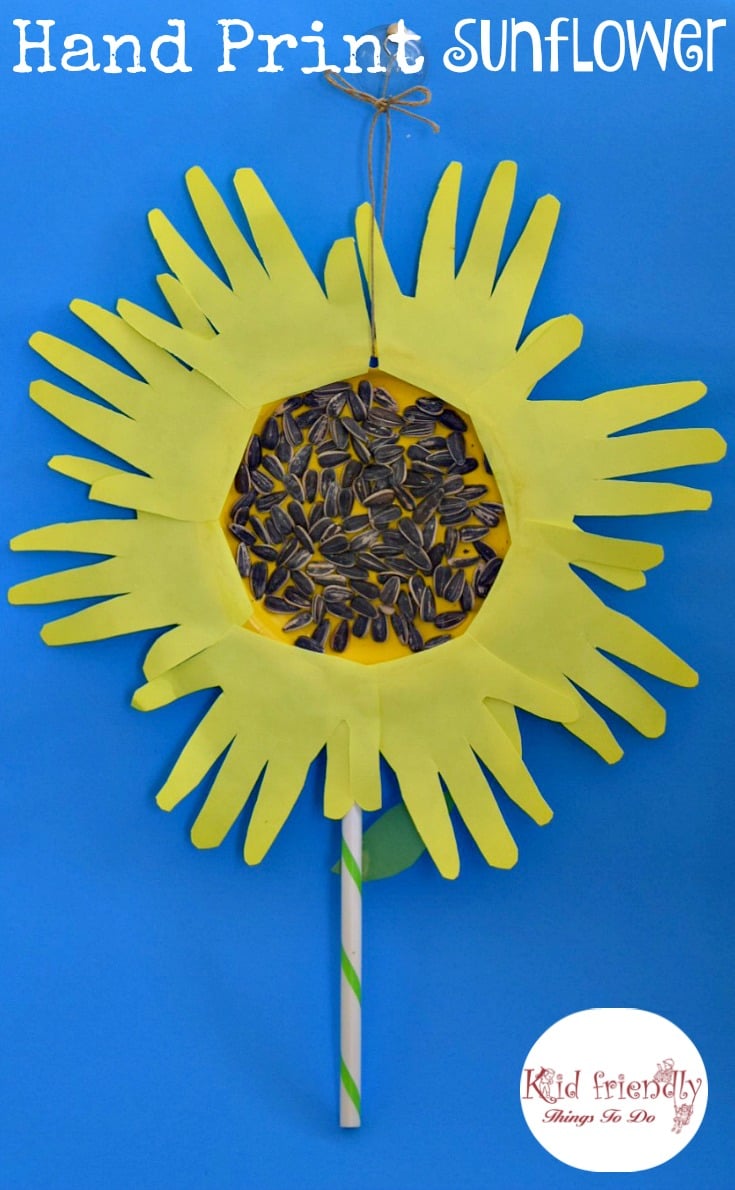 Here's what you'll need for this craft:
A small yellow paper plate – dessert size plate
Hole punch and yarn, ribbon or rope
glue that dries clear
Sunflower seeds in the shell
Yellow construction paper (about 4 sheets)
Scissors
Extra stuff you might want:
A cute green straw and a paper leaf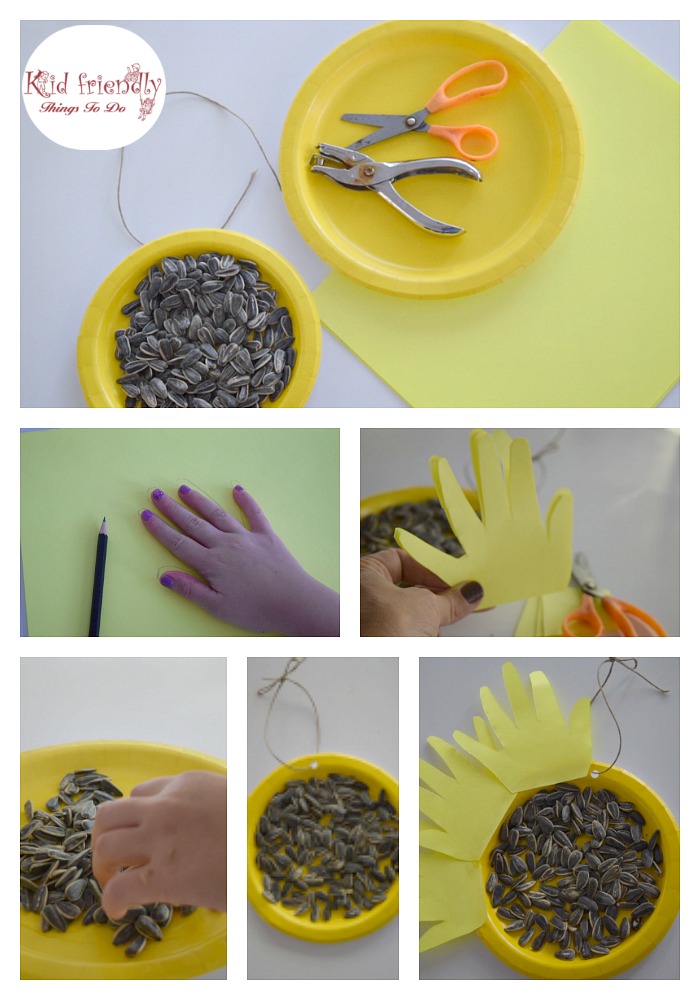 Now…trace hands onto the yellow paper. I was able to get 2 hands traced on 1 piece of paper
My short cut method to fast forwarding 8 cut out hand prints – If you can, stack the other 3 pieces of paper under the traced hand paper and cut out the hand shapes – you should end up with 8 hand prints
Trim the handprints so the bottom of the palm is going straight across
You can also grab your hole punch and punch a hole into the rim of the plate
Pull your ribbon through the hole and tie a bow for hanging purposes
Now, kids can spread glue all around the middle of the plate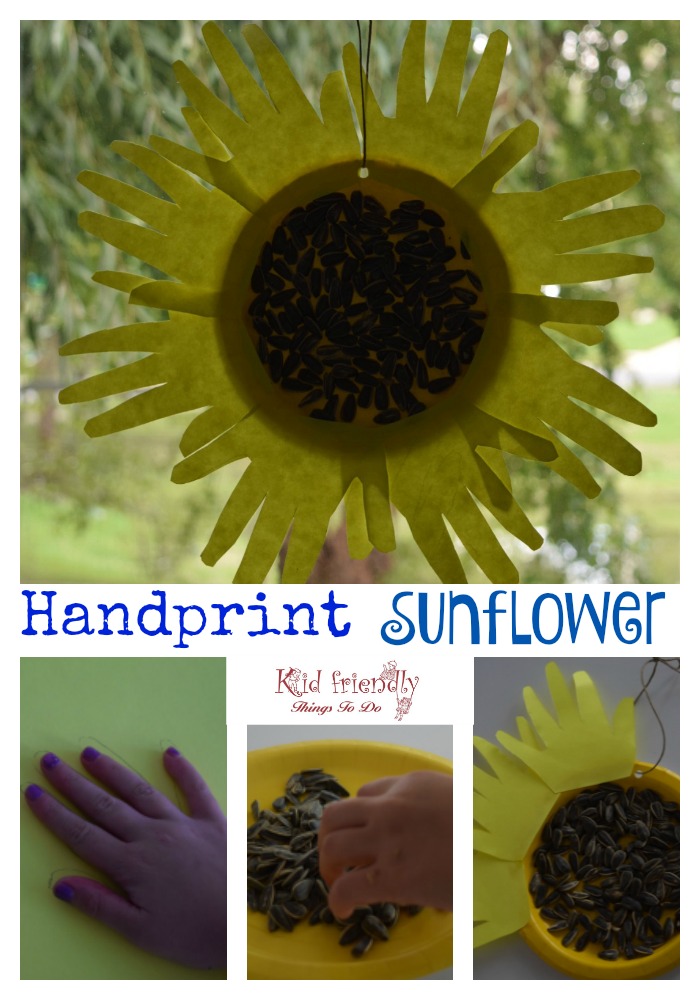 Then they should pour a bunch of sunflower seeds onto the glue and spread them out
Next, add a strip of glue onto the back of each hand print and glue them around the rim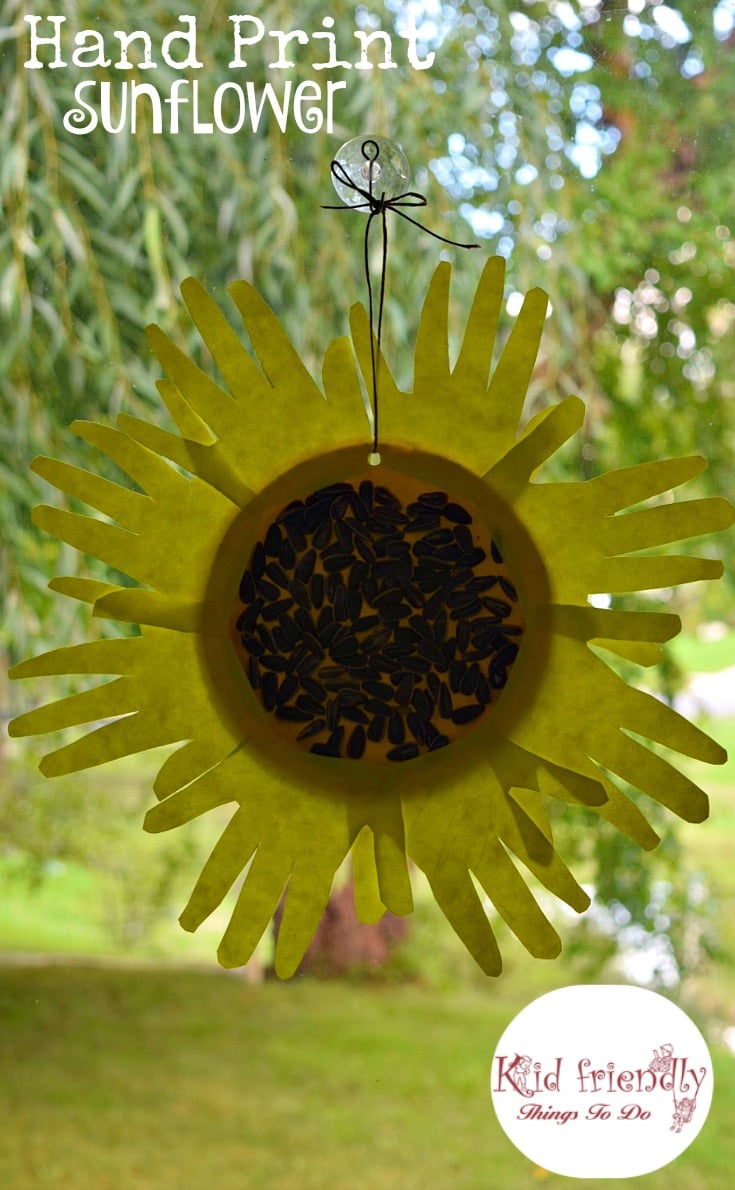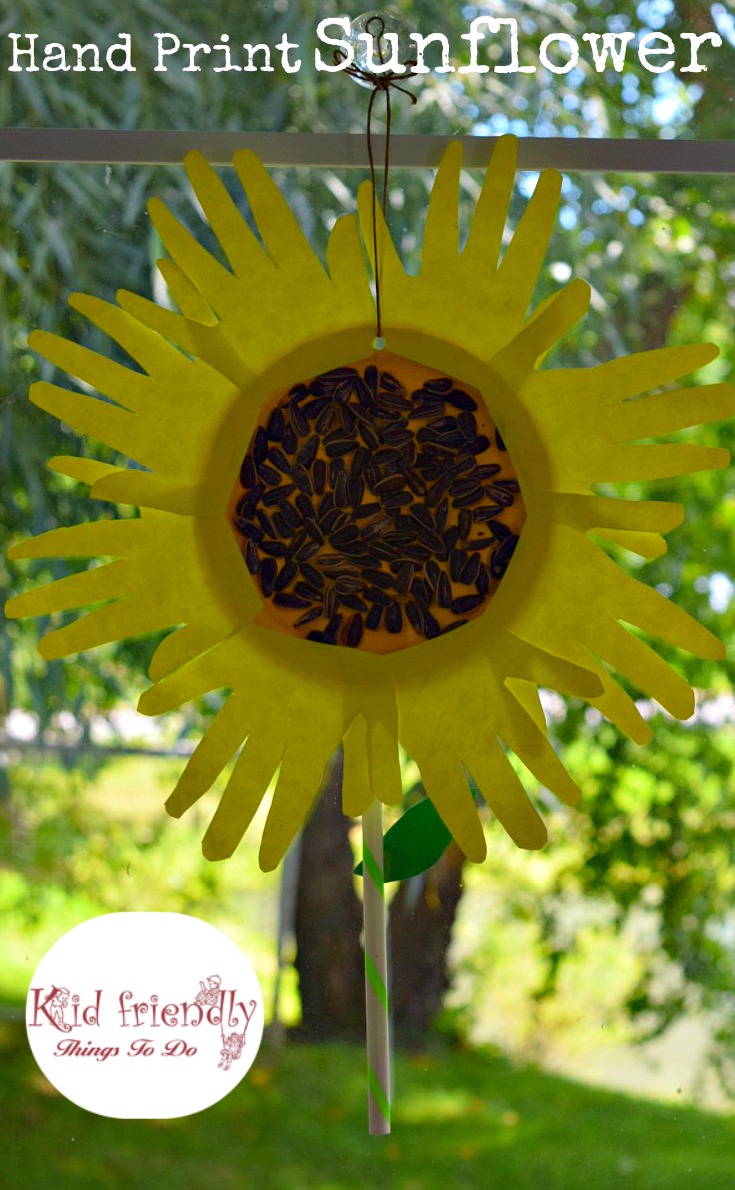 If you feel like it, add a cute straw and a paper leaf to embellish your sweet sunflower even more.
If you want instant access to free recipes, crafts, party ideas, fun food ideas and More, then hang around for another minute and sign up!
(I'll never share you information with a third party)
[box]