An easy and adorable paper plate sunflower made with sunflower seeds and your kid's handprints. This sunflower craft is a great one for summer or fall. It's simple and fun to do with the kids.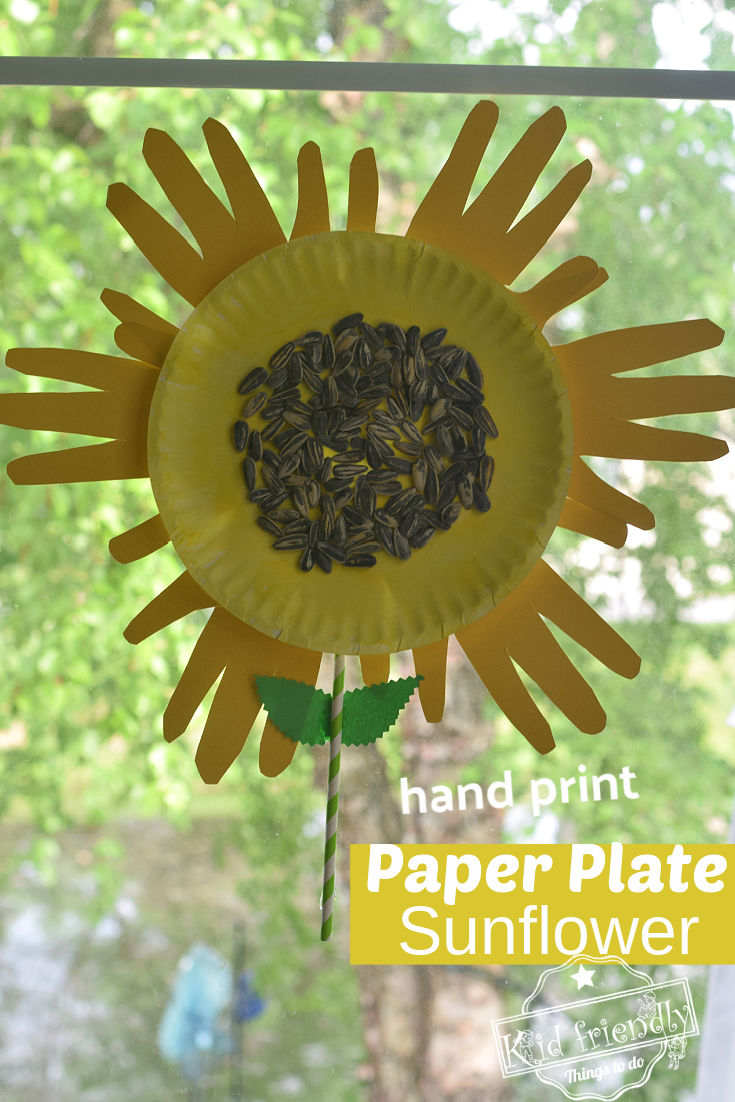 Paper Plate Sunflower Craft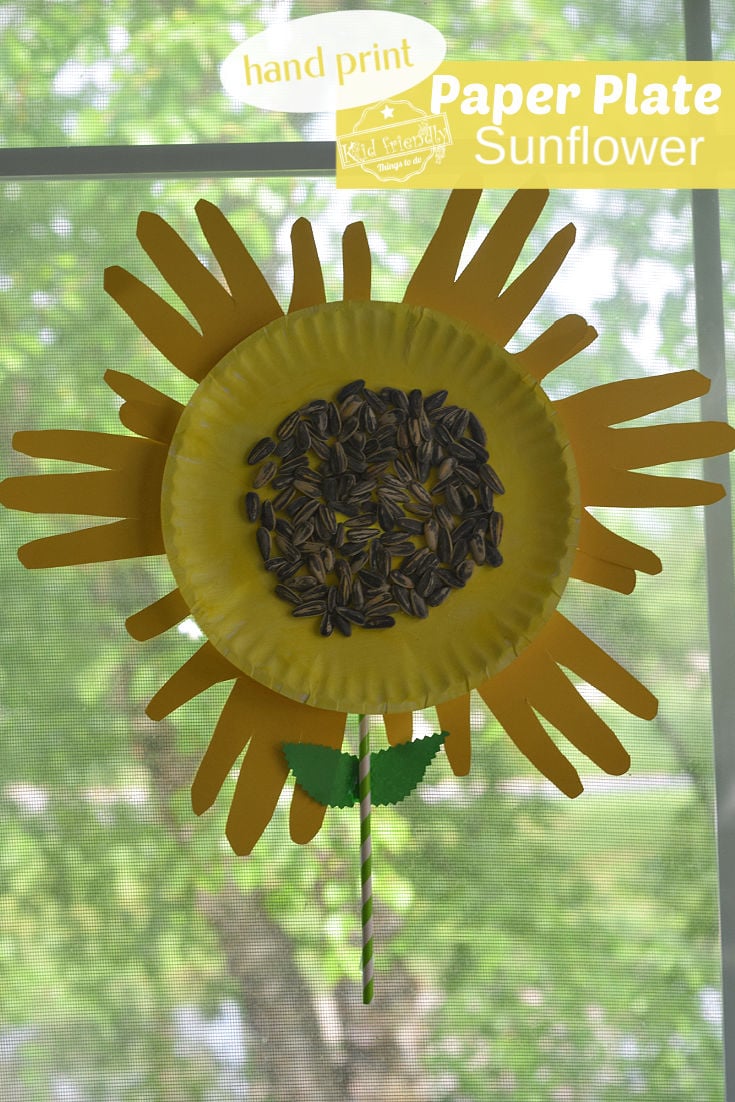 I don't know about you, but one of my weaknesses is a handprint craft. My kids are growing up so fast. I just love preserving some of their cuteness while they are young.
What can you make with paper plates?
fruit like apples, oranges, watermelon, etc…
sea creatures like jellyfish, fish, octopus, crab, etc…
objects in the sky like the sun, moon, and planets
hats
games
Christmas ornaments
decorations for Christmas
If you are looking for more Paper Plate Ideas, take a look at all of the Paper Plate Crafts we have on the site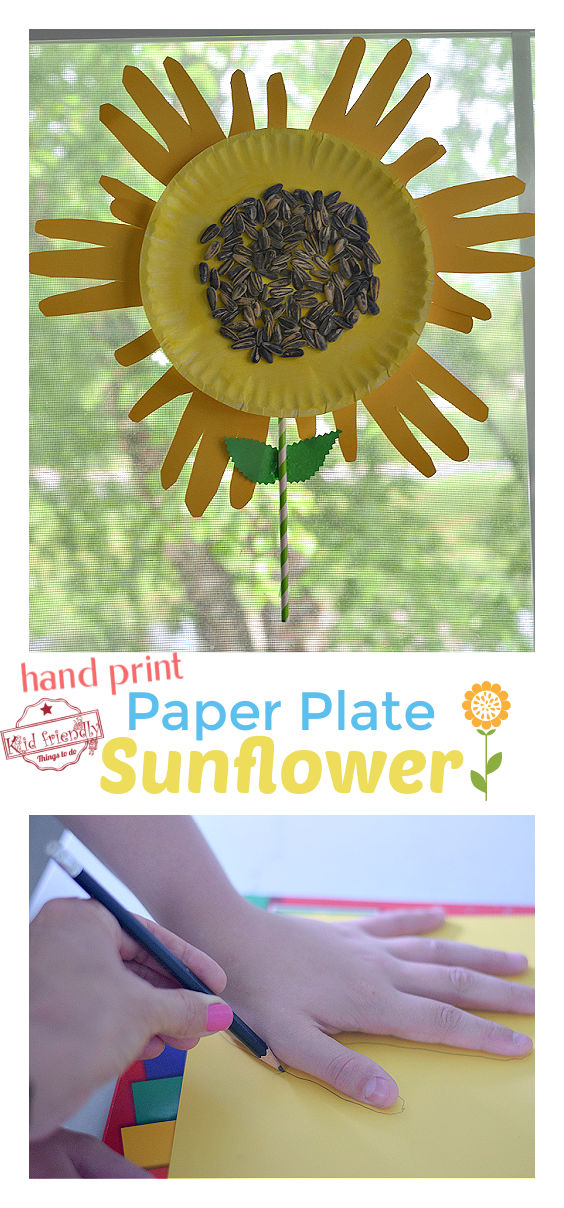 Are you ready to make this cute sunflower craft? Let's make sure you have everything you need…
Here's what you'll need for this craft:
Paper Plate
Yellow washable kid's paint
Paintbrush or paint sponge
A glue that dries clear
Sunflower seeds in the shell
Yellow paper (about 4 sheets)
pencil for tracing
Scissors
Optional:
A cute green straw and a paper leaf
How do you make a paper plate sunflower?
Instructions:
paint the top of the paper plate yellow and let dry
trace hands onto the yellow paper. I was able to get 2 hands traced on 1 piece of paper
spread some glue onto the middle part of the plate
pour a bunch of sunflower seeds onto the glue and spread them out
next, place the cut-out handprints into a circle – fingers outward
add some glue to the palms of the handprints
place the plate into the middle of the palms so the fingers are pointing outward from the plate
let dry
If you want to – add a cute straw and a paper leaf to embellish your sweet sunflower even more
Hang and enjoy