Hello Summer! This Fun Shovel and Pail Watermelon will be great to take to picnics, holidays, Ocean (Under the Sea) birthday parties and backyard gatherings! Come on in and I'll show you my easy peasy tutorial on making this fun food idea for fruit salad: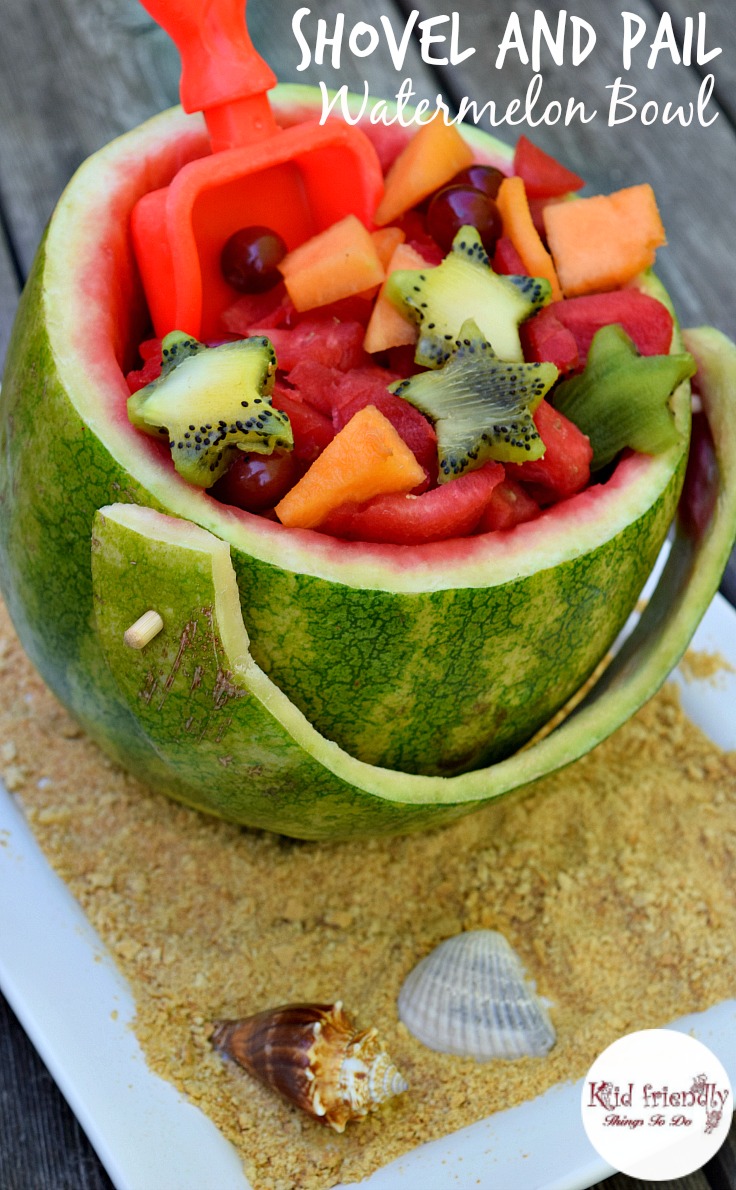 For this Fun Food Idea, you'll need:
A watermelon that can stand on it's end
Cantelope, grapes and other fruit salad fruit
Caramel Apple Wooden Skewers
A Beach Shovel for scooping
Optional – Star cookie cutter (small) for starfish
Optional – crushed graham crackers for sand
Other Equipment:
Sharp knife for carving
Large spoon
Large bowl
Cutting board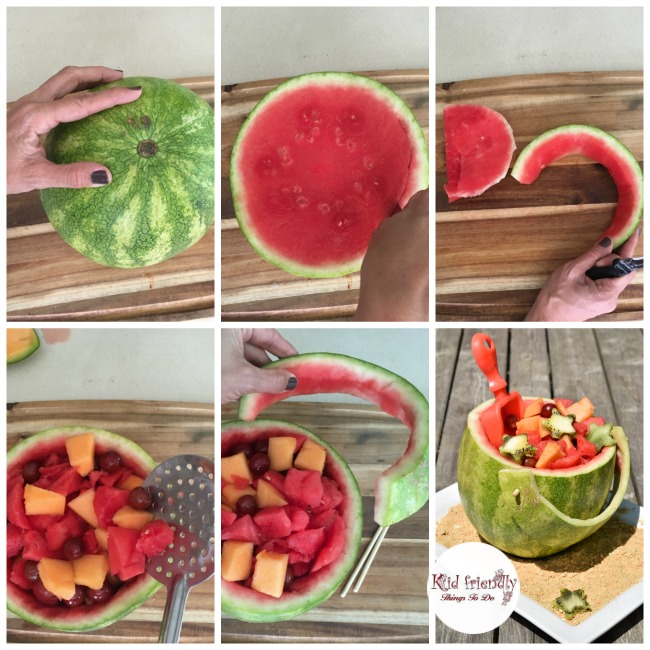 Cut a small (about 3 inches down) portion off of the top of the watermelon, cutting as evenly as you can
Scoop out the watermelon and throw into the large bowl
Cut up your other fruit and toss it with the watermelon
Using the top of the watermelon, cut about a 2 inch slice off of the bottom of the watermelon top
Cut one end off so it resembles a U
Cut the red watermelon away from the green
Now you have a handle
Fill the watermelon and insert the skewers into the ends of the handle and through opposite sides of the watermelon
Insert your shovel and you are done, my friend!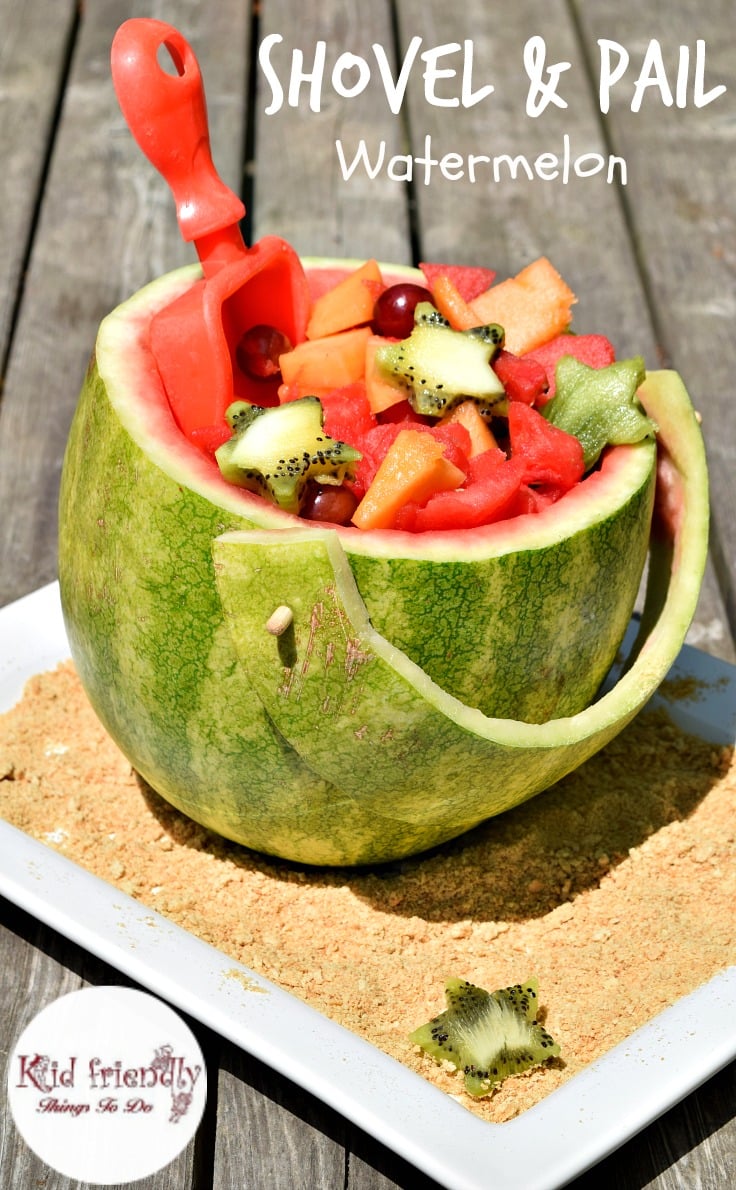 If you want, cut some star fish out by using a small star cookie cutter and fruit – I used kiwi
You can also sprinkle some fake sand – crushed graham crackers!
enjoy your summer!
Oh! Here's some stuff I suggest for this fun food:
(contains affiliate links)
~Melissa – KidFriendlyThingsToDo.com