If you are looking for an easy and fun outdoor game for your summer party, look no further. This Lei Necklace Relay Race is set up in a snap and is hilarious to watch. It's perfect for your Hawaiin-themed party. Kids of all ages will love the fast-paced and funny aspects of this summer outdoor game for kids. Come on in and I'll show you how to set up and play the Hawaiin Lei Necklace Relay Race…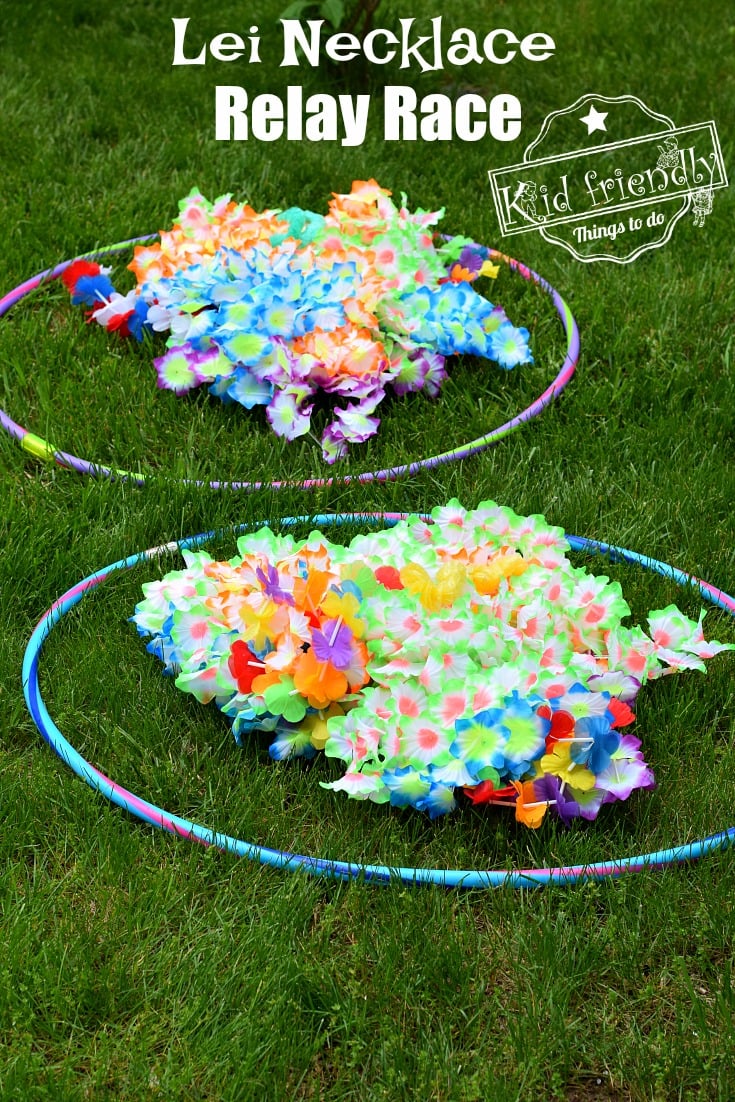 This is it! This is literally the setup for the Lei Necklace Outdoor Summer Game.
Add some space to run and let the fun begin.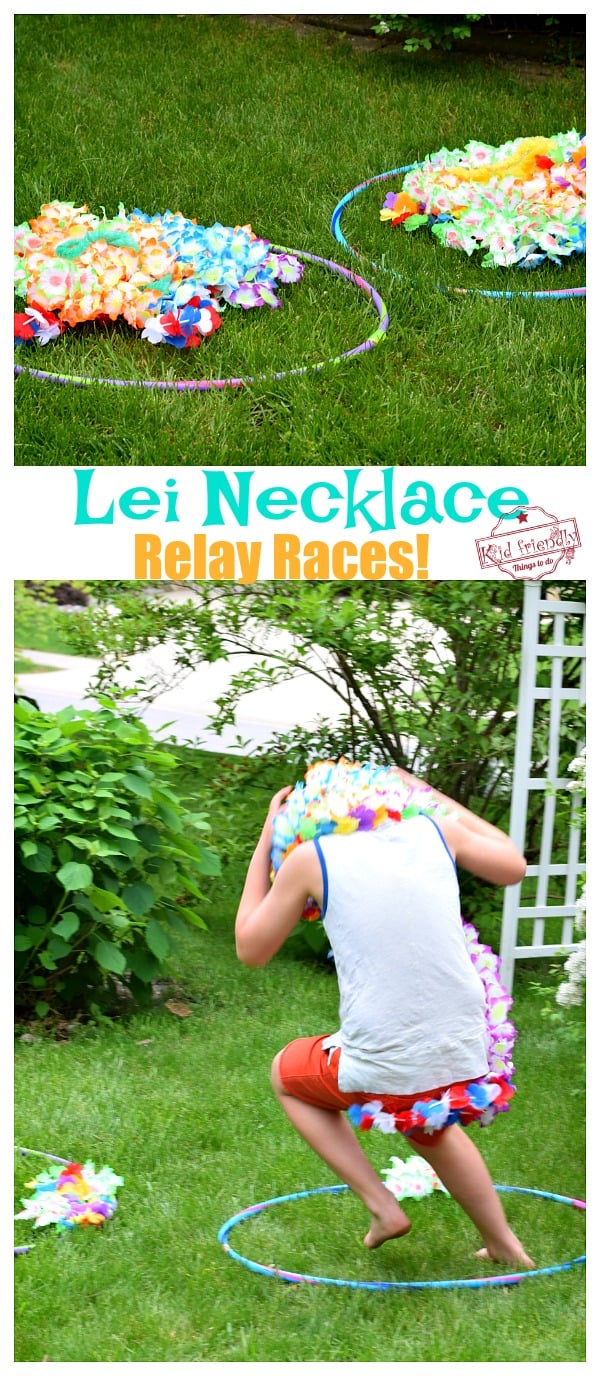 Here are my top Amazon Picks for this Lei Necklace Relay Race Summer Game to Play…
[box] [/box]
Here's a quick video to show you how we played the game and how much fun this game is to play:
Here's What You'll Need for the Lei Necklace Relay Race Game for Kids…
1 hula hoop per team
20 lei necklaces per team
a space to run
at least 2 players per team
Setting up the Lei Necklace Relay Game…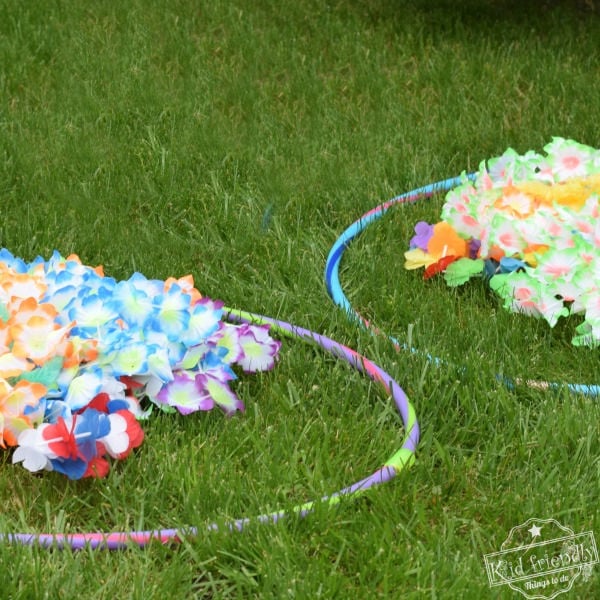 Set the hula hoops next to each other
Place 20 necklaces in each hula hoop
Here's how you play this fun Relay Race Game…
Line the players up in a single file line for each team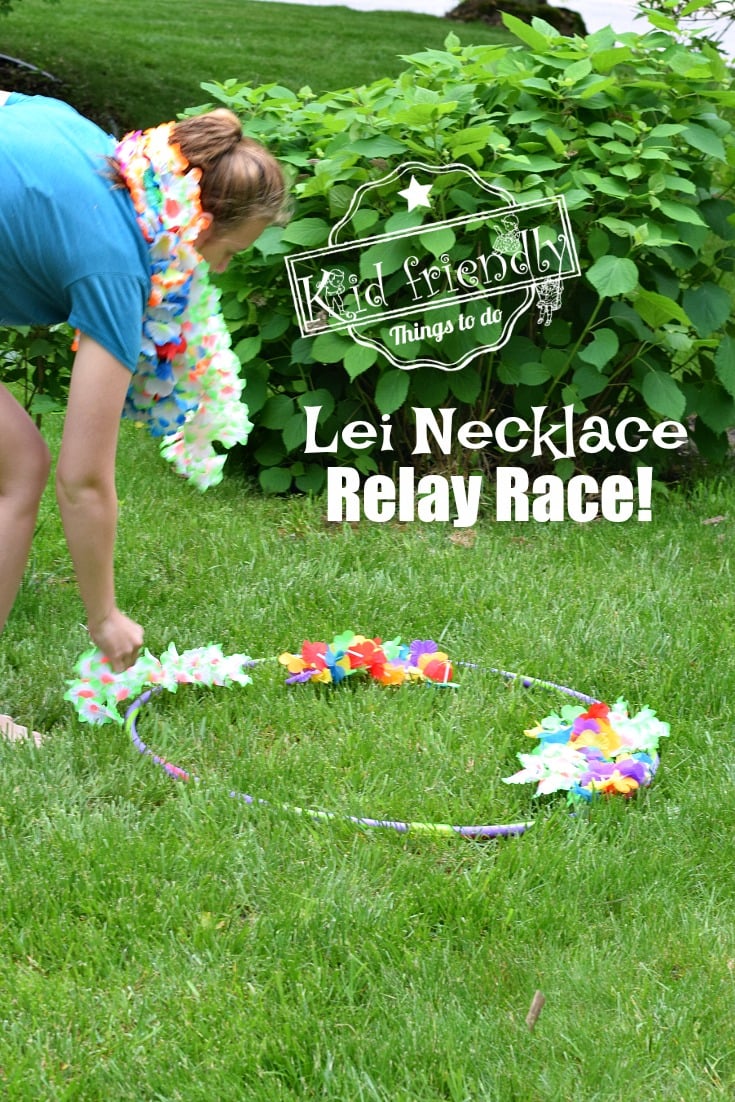 The first player should run down, grab a lei, put it around their neck and run back to their team
Then, they have to transfer that necklace to the player waiting to go next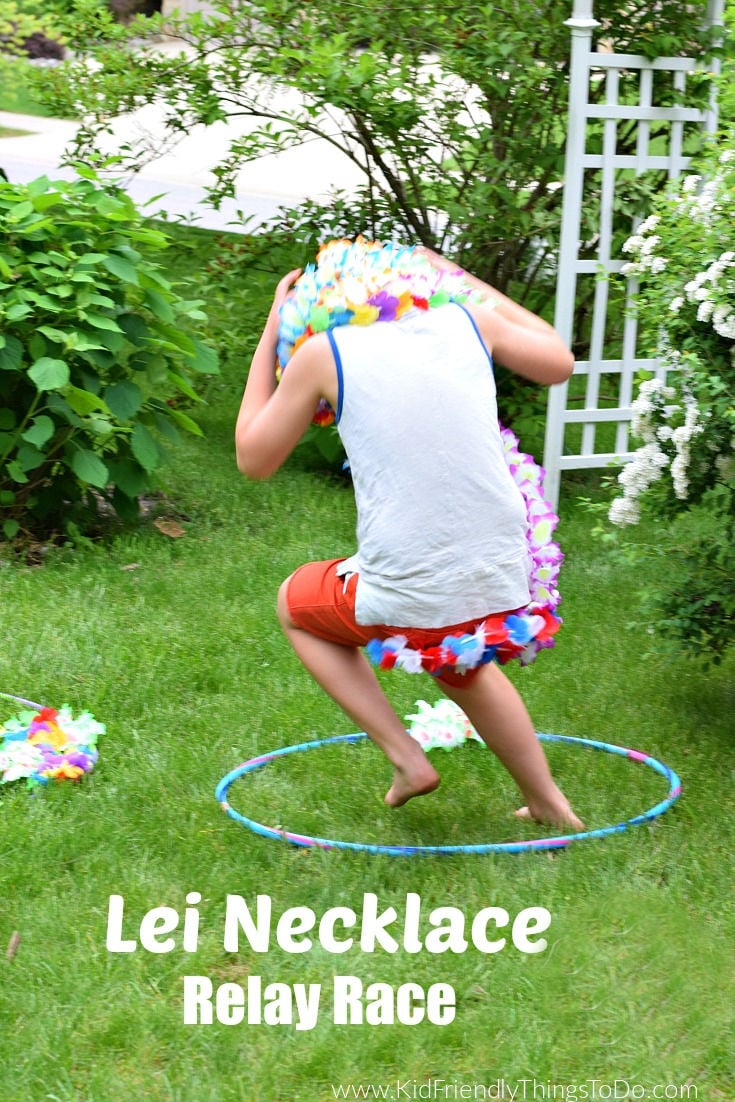 Once the player waiting to go next has the necklace around their neck – That player runs down, adds another necklace to the first one and runs back to the team to transfer both necklaces to the next player waiting to go
This goes on and on – adding one more necklace each time they get to the hula hoop and transferring the full amount of necklaces to the next player until the last player has all 20 on their neck and there are no necklaces left in the hula hoop
*In hindsight, I wouldn't have let the kids divide up into groups of boys vs. girls. My almost 6 ft. tall 14 years old was a little too tall for my 9-year-old boy to put the necklaces on. It was a huge disadvantage for them. Height would definitely be a factor in team decisions.
That's it! Have a great summer!