I'm squeezing in one more Easter Game to Play with the family, before the big day. This one I can almost guarantee that you have the supplies for this Easter Sunday. All you need is a basket, some carrots, some faun, and willing participants to play. Come on in and I'll show you how simple this game is to play this Easter Sunday!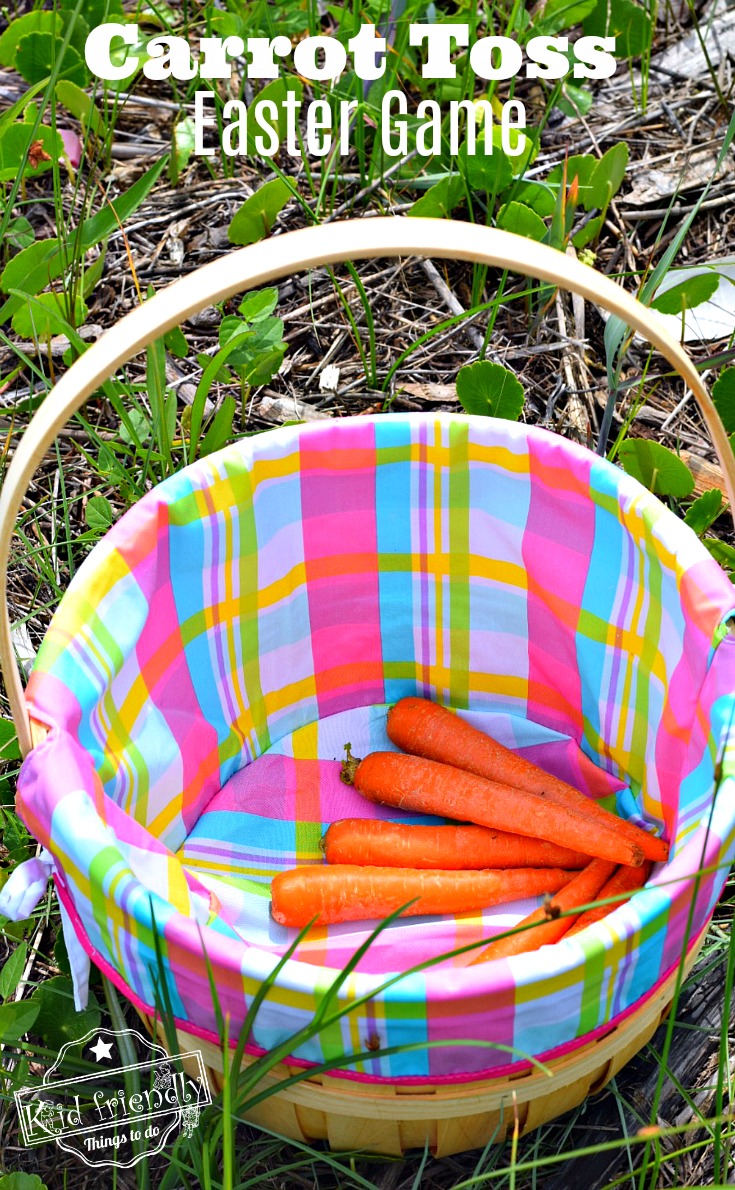 Carrot Toss Easter Game
This is really just another twist on a bean bag toss. If you are looking for fun Easter games to play you might want to check out this Easter Egg Bowling game, this Egg Rolling Race Game, or Walk the Egg Game – All eggs!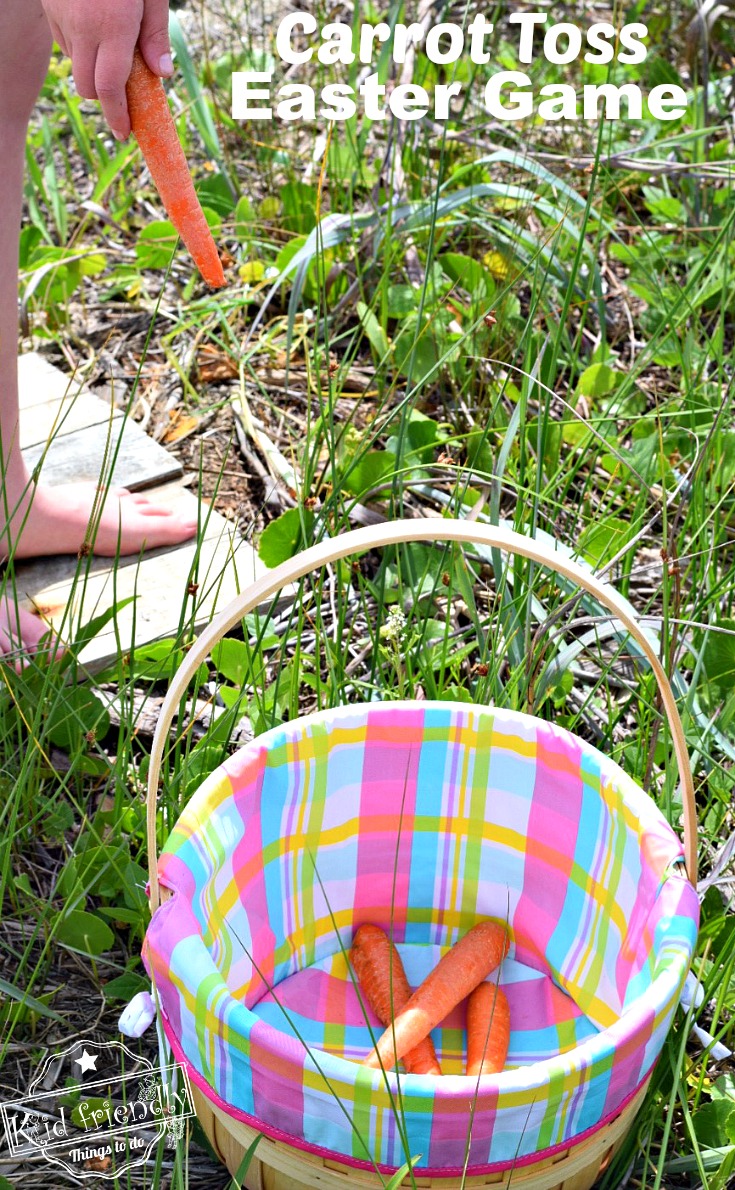 I know that you don't have time to run out to the store between now and Easter Sunday to set up yet another Easter Activity for the Kids. The only item you might not have, but hopefully you do, is carrots.

Here's What You'll Need for this Simple Easter Game…
2 Easter Baskets
Whole Carrots
2 or more players
Instructions for Carrot Toss…
Set the baskets up near each other like the photo above, or set them up like a traditional bean bag toss with them on opposite ends, several feet apart
27 feet apart is the traditional bean bag toss amount. You'll have to modify it for your player's skill level
Divide carrots up evenly between players
Decide on how many points the teams are shooting for
Carrots inside the basket are worth 3 points – Carrots leaning against the basket or touching the basket equal 1 point each
Decide who goes first
Sides should Take turns throwing carrots into the baskets
The side that gets to the winning amount of points first – wins!

Happy Easter!
~Melissa – Kid Friendly Things To Do