Here's another fun craft to do with the kids. Today, I'll show you How to Make a Marble Run out of Cardboard Tubes. With a family of 6, we go through a lot of toilet paper, and paper towels. So, when I see an idea for using the cardboard tubes, I'm all over it.
How to Build a Marble Run out of Cardboard Tube
This has to be one of the biggest hits with the kids. It's so simple and fun. I leave a little basket in the kitchen filled with marbles and their magnetic paper towel and toilet paper tubes. They love to start a new design each morning.
Are you ready to make this Marble Run? Let's make sure you have everything you need…
Magnetic Tape
Cardboard Tubes – from toilet paper and paper towel
Marbles
Styrofoam or plastic cups
Bucket or tall plastic container (like an old pretzel rod container)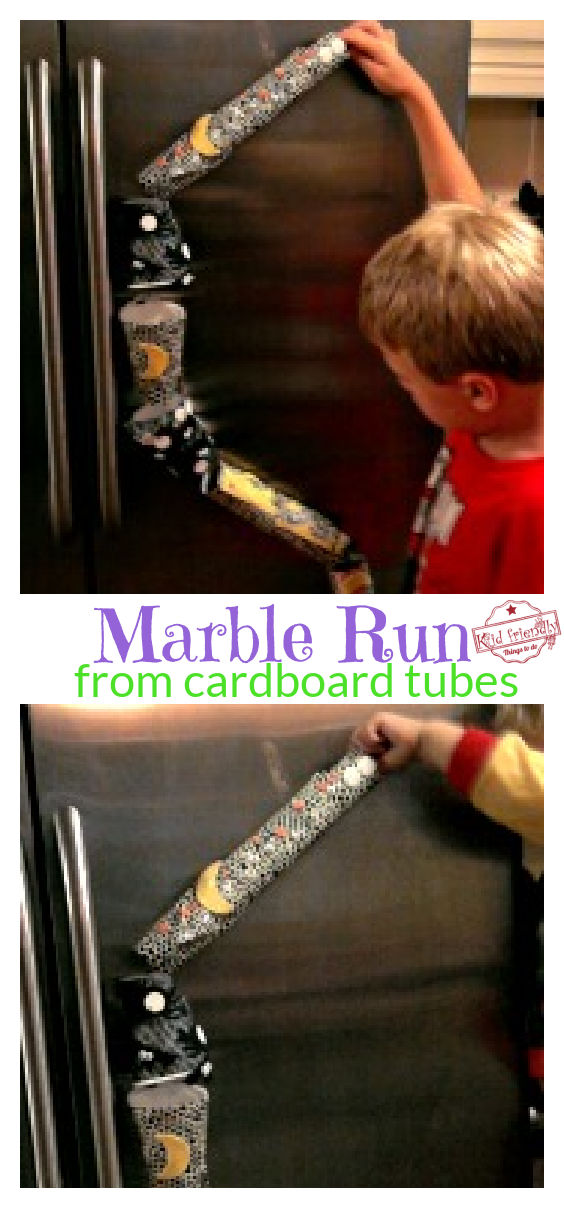 Suggestions for decorating your tubes:
Self Adhesive Contact Paper
Fun decorative paper
Stickers
Crayons or paint
Here's what we did to make our magnetic marble run:
Cut a large hole into the bottom of the cups
Decorate paper tubes
Add magnetic strips onto the back of the cups and tubes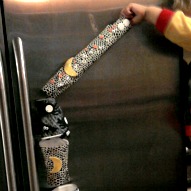 We found a large pretzel container to catch the marbles – the kids thought of using a plastic cup with a magnetic clip to catch the marbles. They both work great.
Place tubes and cups in fun designs so they are vertical and diagonal
Place your bucket or plastic container under your tubes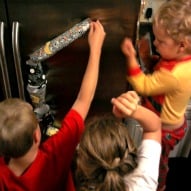 Then, let the kids add marbles to the top tube and watch it shoot through their maze
~Melissa – KidFriendlyThingsToDo.Com