Make this adorable Hand Print Fall Tree with your little ones this year and years to come. Watch their hand print grow and cherish your beautiful keepsake craft. Come on in and I'll share this easy and fun Hand Print Tree Craft for Kids to Make…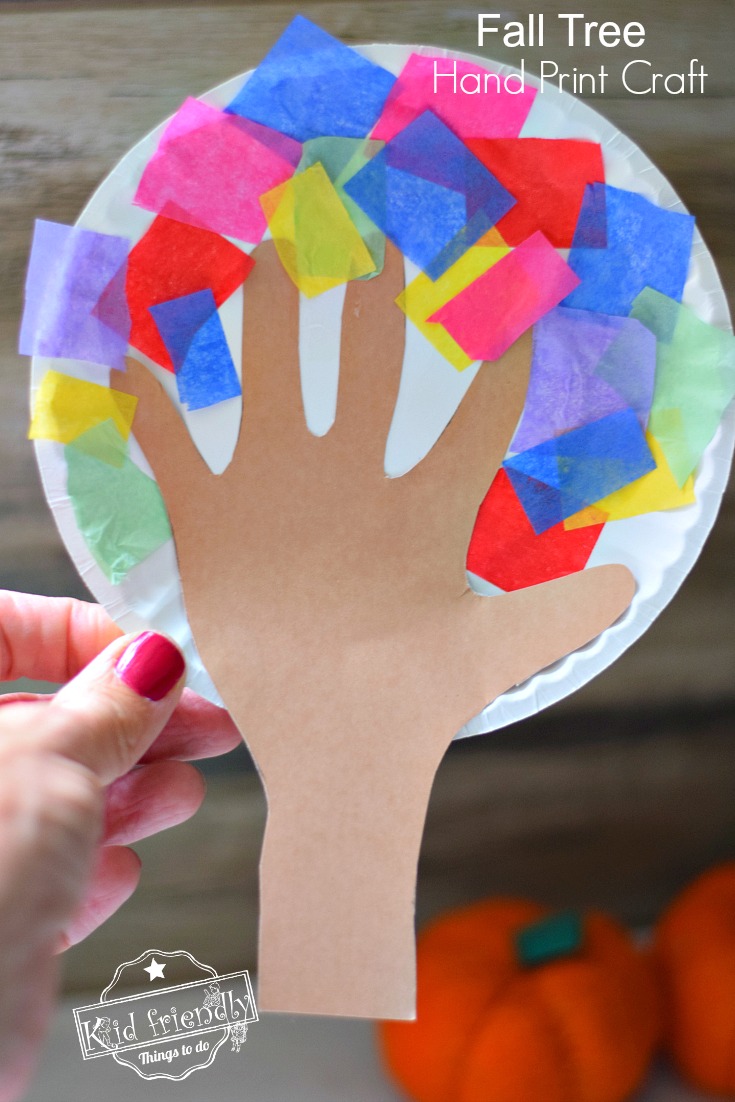 I love how easy this is. It's really just a gluing craft for toddlers. Make it more challenging for older kids by letting them cut out the handprint and tissue paper.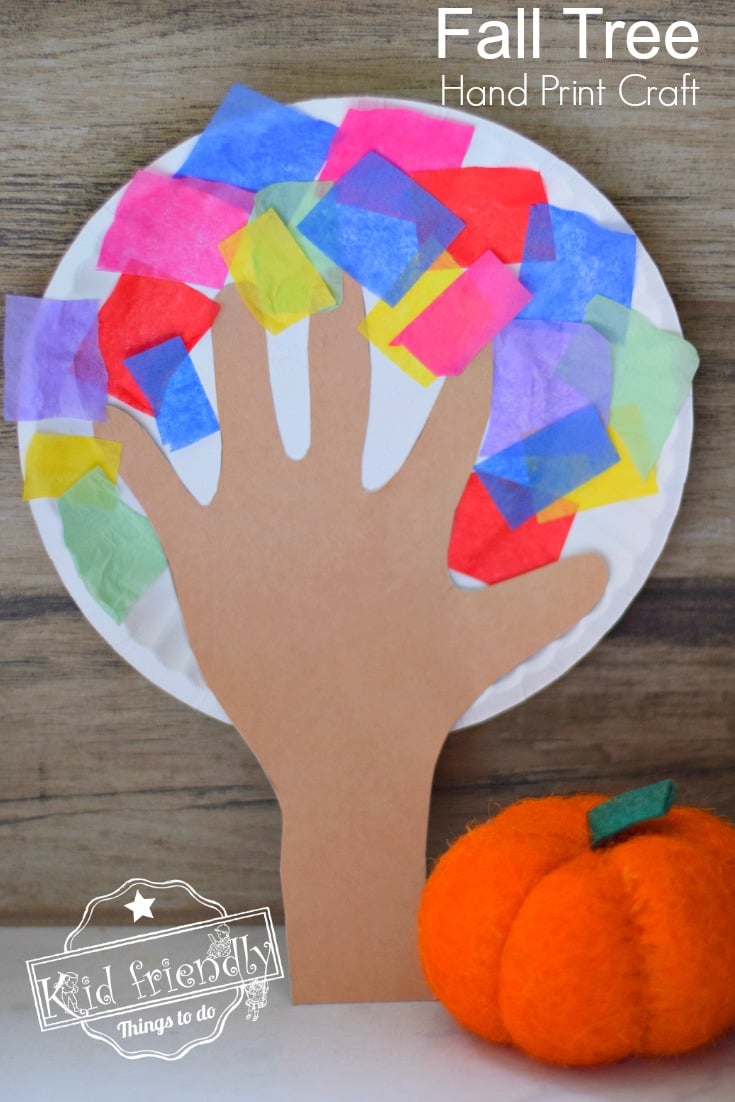 Easily turn this into a Thanksgiving craft by simply writing what you're thankful for on the fingers, and adding a little Turkey sticker at the bottom of the tree.
Here's what you'll need to make this simple Handprint Fall Tree
Brown card stock
Pencil for tracing
Scissors
Tissue Paper (various colors) cut into squares or rectangles
Dessert Sized paper plate
Glue Stick
Instructions for Making this Hand Print Craft…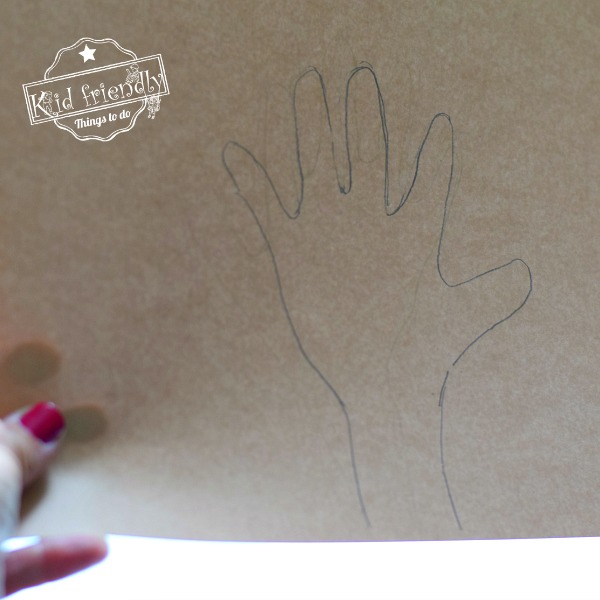 Trace a handprint including the wrist onto the brown card stock and cut out
Glue the handprint onto the paper plate so the fingers are on the plate and the wrist is hanging below it
Glue tissue paper, randomly across the top of the paper plate and near the fingers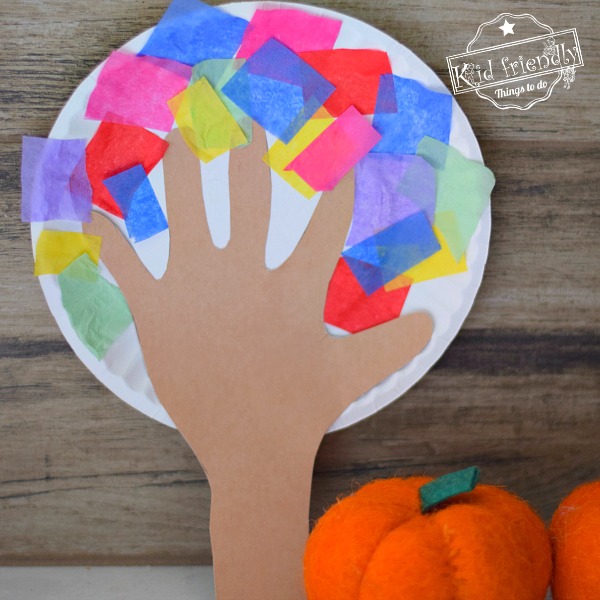 More Fall Crafts