Make this simple Paper Bag Apple Craft with the kids this fall. This craft would be a great preschool and kindergarten craft to go with your apple theme lesson. Or, make this after a day of apple picking with the family. It's easy and fun to make for all ages. Come on in and I'll show how to make these adorable Apple Bags…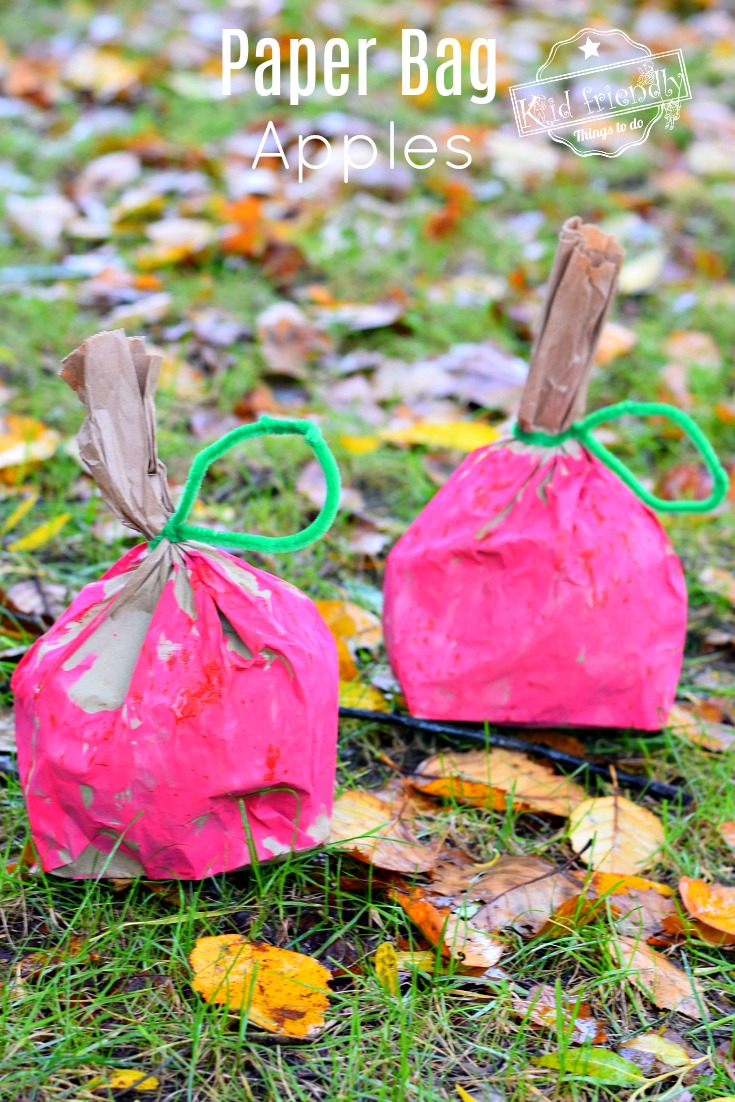 Apple picking is always a tradition at our house. Each year, I try my best to find a nice fall day for an apple-picking excursion.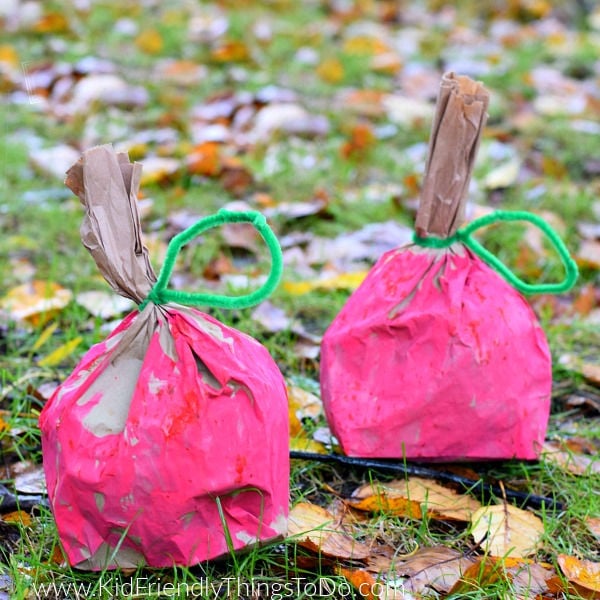 This year, however, soccer and football ruled our weekends. This apple craft is probably as close as we will get to our apple picking day together.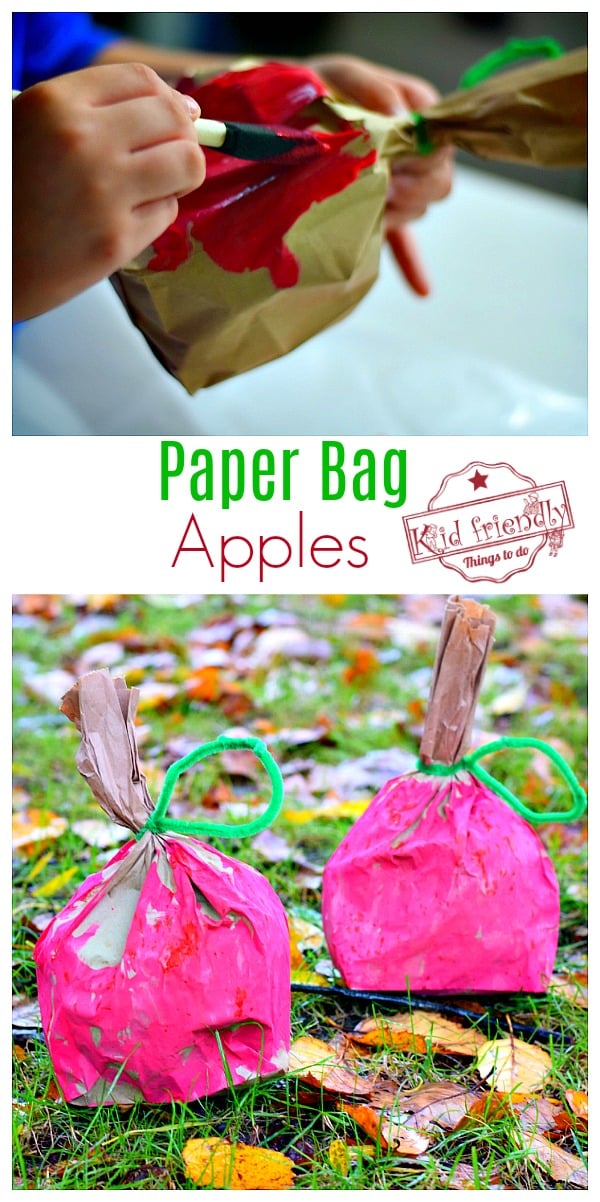 The only upside to missing out on apple picking is the fact that I don't have 50 lbs. of apples and no idea what I'm going to do with them. I really do think this craft would be the perfect preschool and kindergarten craft to go with your Apple Theme Lesson – teaching the letter A, or an apple picking – fall field trip craft.
Here's What You'll Need to Make a Paper Bag Apple Bag…
(for each bag)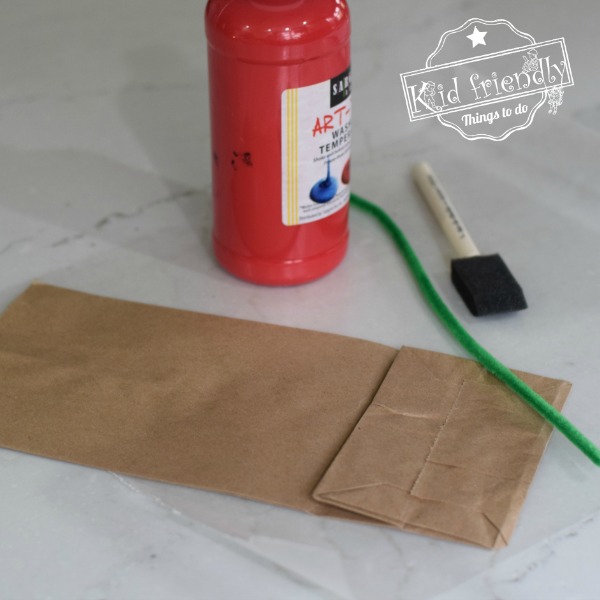 brown paper lunch bag
red paint
sponge paintbrush
green pipe cleaner/chenille stem
4-5 scrap pieces of paper or newspaper pieces
Instructions for your Paper Bag Apple Craft:
Open the lunch bag
Crumple up your pieces of scrap paper and place them into the bottom of the lunch bag
Squeeze the bag together at the middle point, leaving a crumpled up paper bag stem at the top
Secure with your green pipe cleaner by twisting it around the bag – at the center of the pipe cleaner
Use the ends of the pipe cleaner to form a leaf for your apple
That's it!