This Olaf Christmas Ornament might be the cutest Christmas ornament you'll ever make. Make this cute Frozen Movie character with your kids this Christmas. They'll be delighted when they see him on your tree. This craft would also make great gifts or a fun Frozen Themed Activity for your birthday party…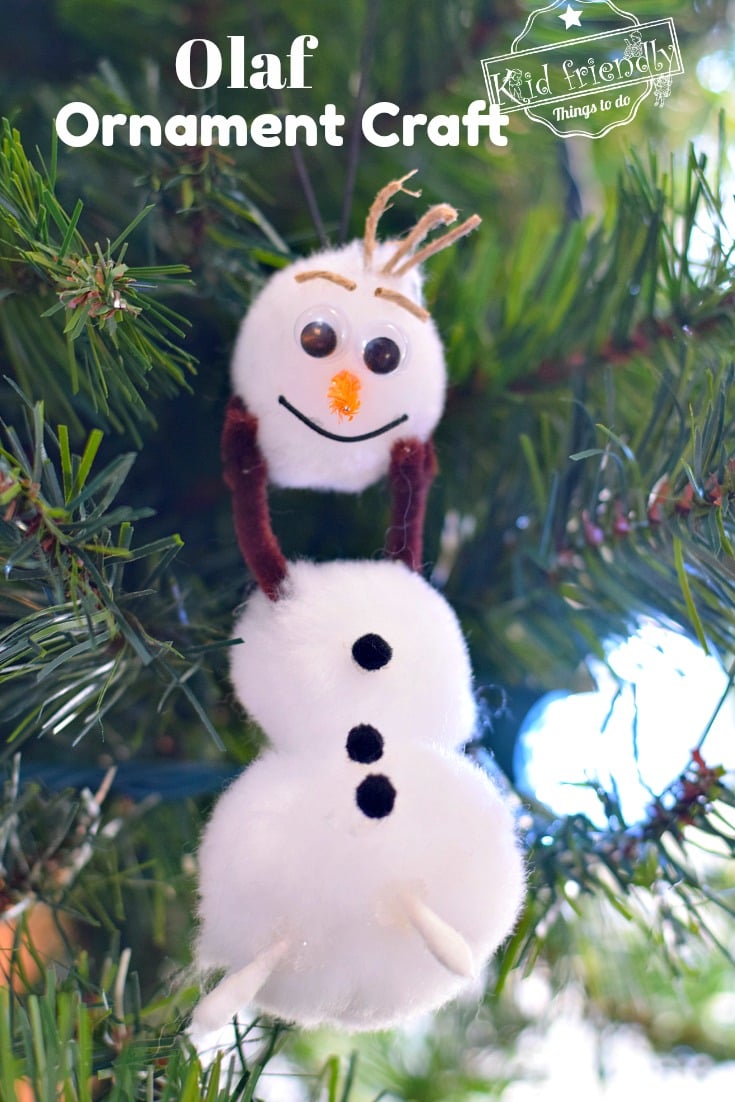 Six years ago, the Frozen Movie took the world by storm. Our favorite character from Frozen was "hands down", Olaf!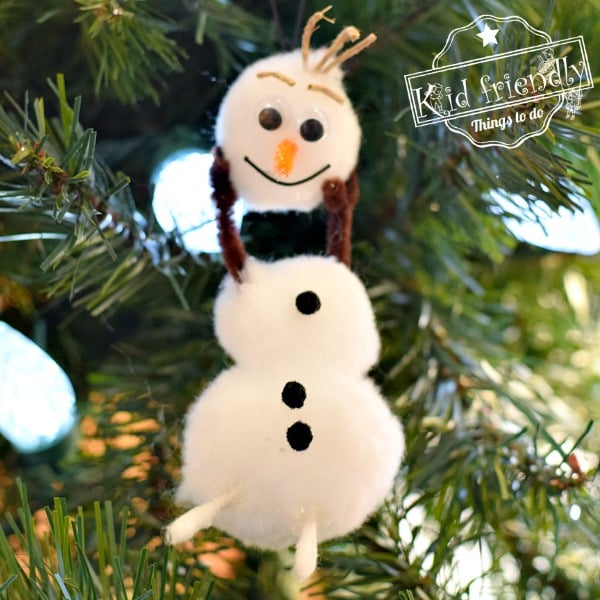 We can't wait to see the new Frozen movie that's being released this month.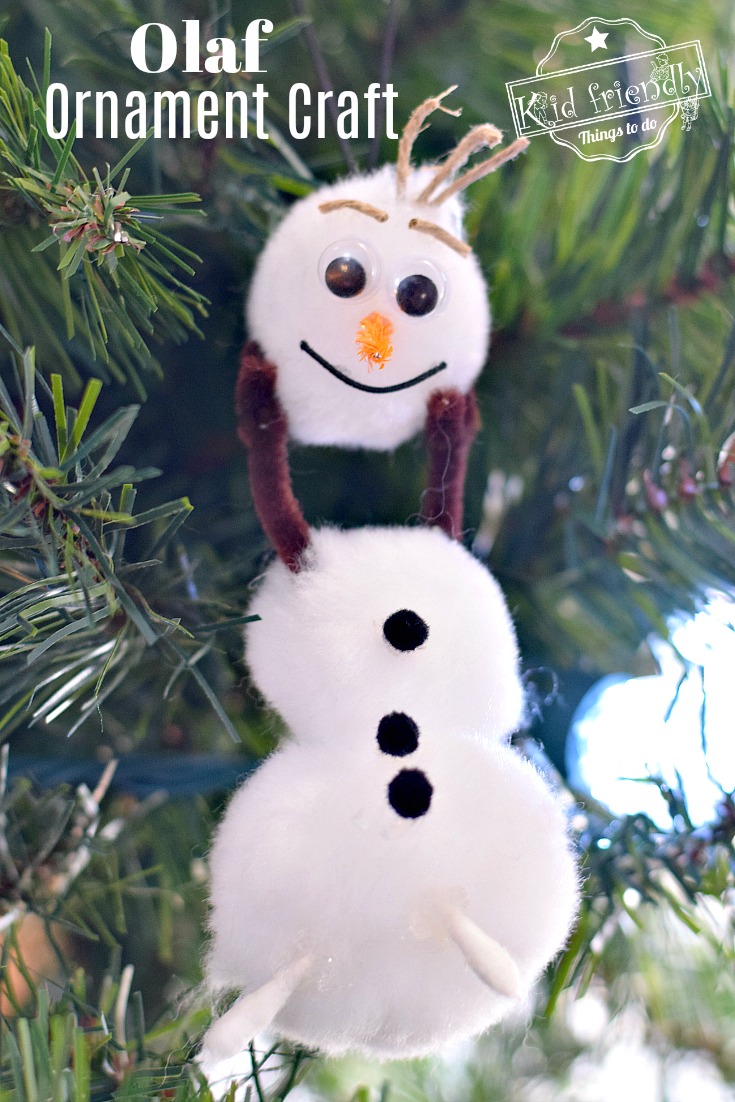 I know a lot of you feel the same way, so I thought I'd transform my old Cotton Ball Olaf Ornament into a new and improved Olaf using Pom-Pom balls from the craft store and get some updated photos.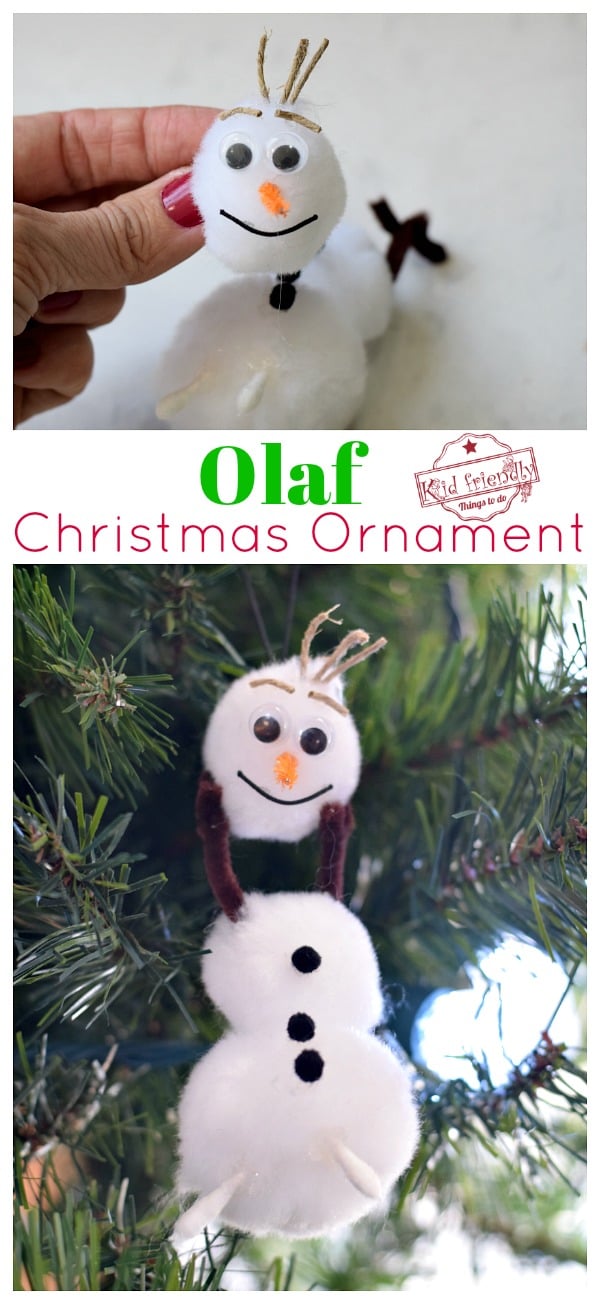 He's even cuter than the one I made six years ago. I mean, it's Olaf. How can you resist that cute little snowman looking back at you?
Here are my top Amazon Picks for this Christmas Ornament Craft…
(affiliate links)
[box] [/box]
Here's a quick movie to show you how I made this Olaf Craft…
Here's What You'll Need For this Frozen Craft Idea: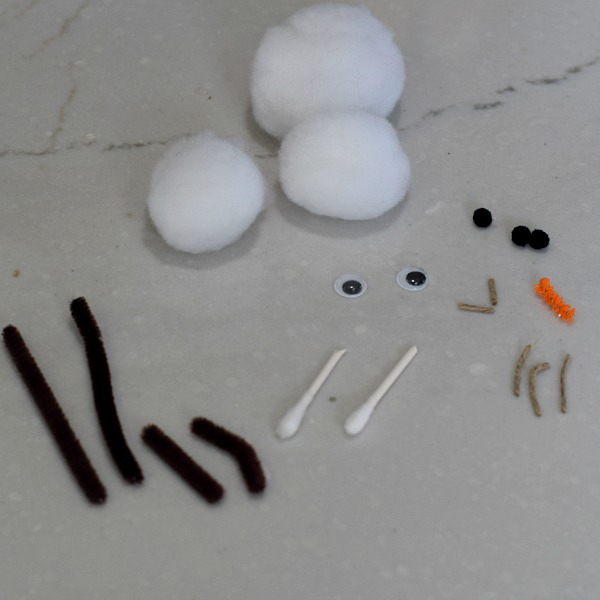 1 large white pom-pom – about 2 inches wide
2 medium sized pom-poms – about 1&1/2 inces wide
3 mini black pom-pom balls
1 Q-tip
1 brown chenille strip (pipe cleaner)
1 orange chenille strip
2 teeny-tiny googly eyes
brown hemp chord
black hemp chord
glue – I used a low temp glue gun
Instruction on making this Olaf Christmas Ornament: 
Let's start assembling pieces for Olaf
I started with the bottom and worked my way up
For Olaf's bum (bottom) – you'll want to put a cotton ball down side-ways – so it's wide
Cut the Q-tip in half and trim the stick portion so there is just enough to go into the Pom-Pom
Glue the Q-tip legs into the bottom of the large pom-pom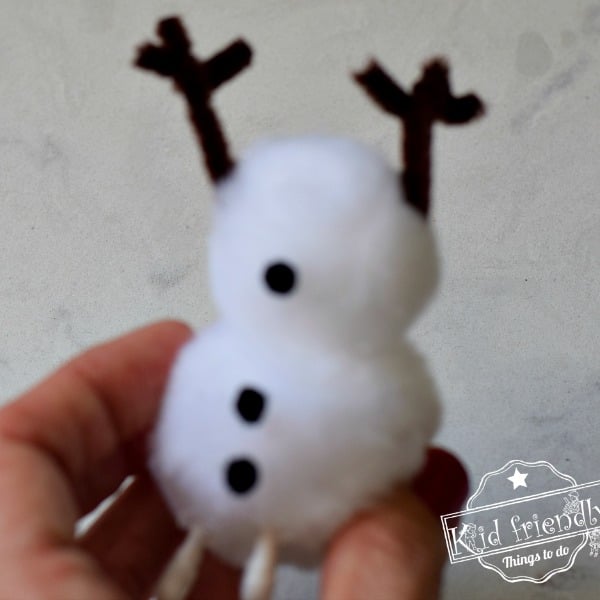 Glue the medium pom-pom on top of the larger bottom one
Add the 3 mini black pom-pom balls for coal – 2 to the large pom-pom, and one on the medium
Now, grab the brown chenille, and cut 4 pieces – about 2 inches long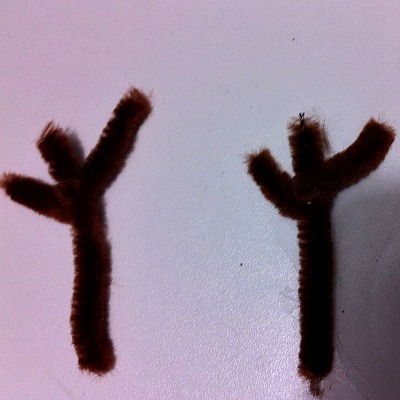 Make those into the arms like the picture shown above – you'll need 2 pieces for each arm. One to wrap around the top to make fingers
Glue those onto the top of the medium pom-pom facing them like they are reaching up into the air
Olaf's Head: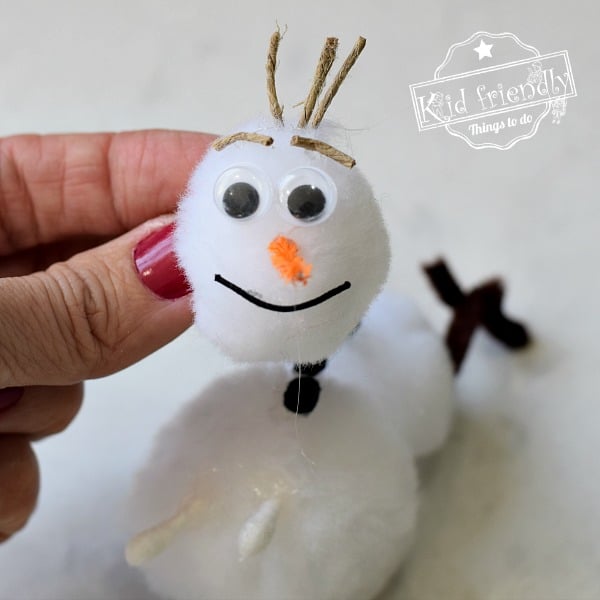 Cut off about an inch of orange chenille for the nose
A little piece of black hemp for his smile
3 little pieces of brown hemp for his 3 little hairs on his head
2 teeny-tiny pieces of brown hemp for his eyebrows
Assemble as shown
Glue his hands to the sides of his face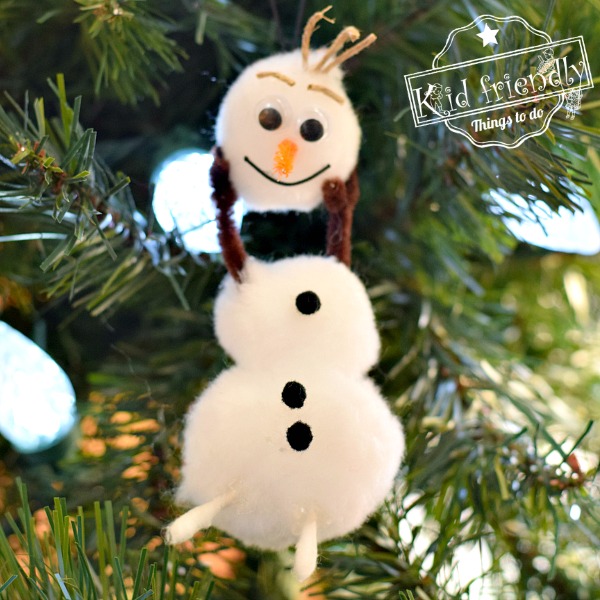 Add a little loop of hemp to the back of his head to hang him from
Here's the old version from six years ago.
Happy Holidays!
[box]
[/box]
If you enjoyed this post on – Olaf From the Movie Frozen Christmas Ornament – then don't forget to follow me for all of the latest stuff I've been cooking up in this head of mine!
~Melissa – KidFriendlyThingsToDo.com