This Toilet Paper Roll Fish is the perfect simple craft to make this summer. It's a great craft for school or home. Easy to make and looks so cute hanging up. Come on in and I'll show you how to make this fun craft…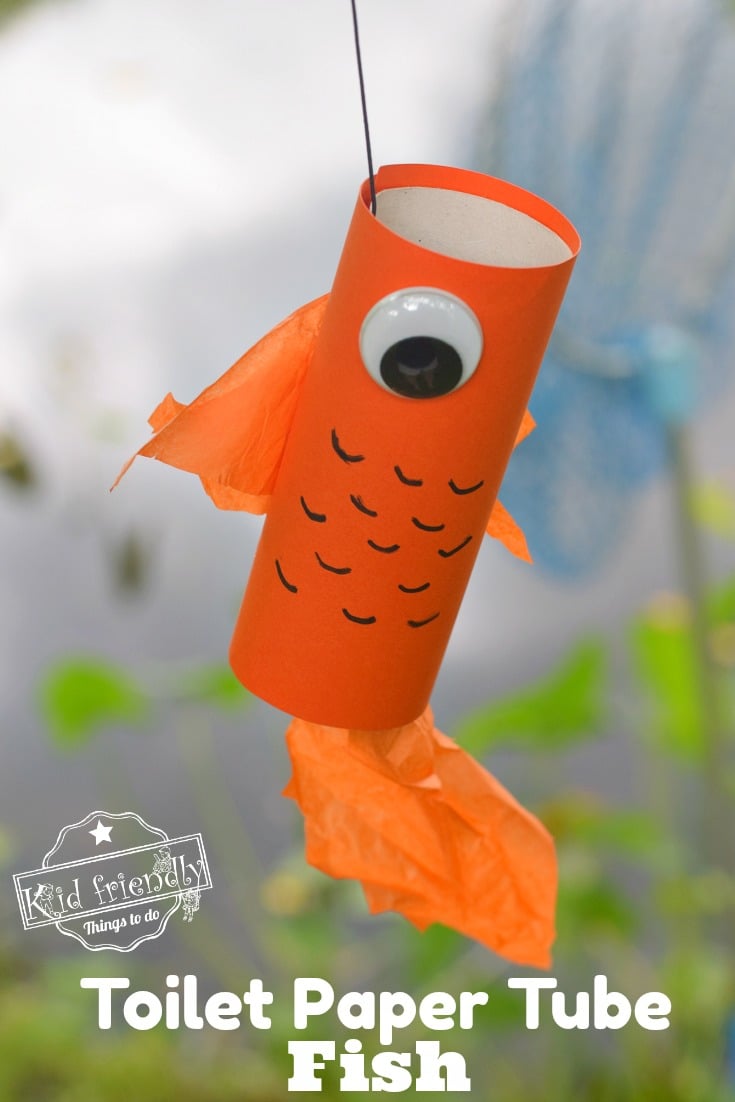 Toilet Paper Roll Fish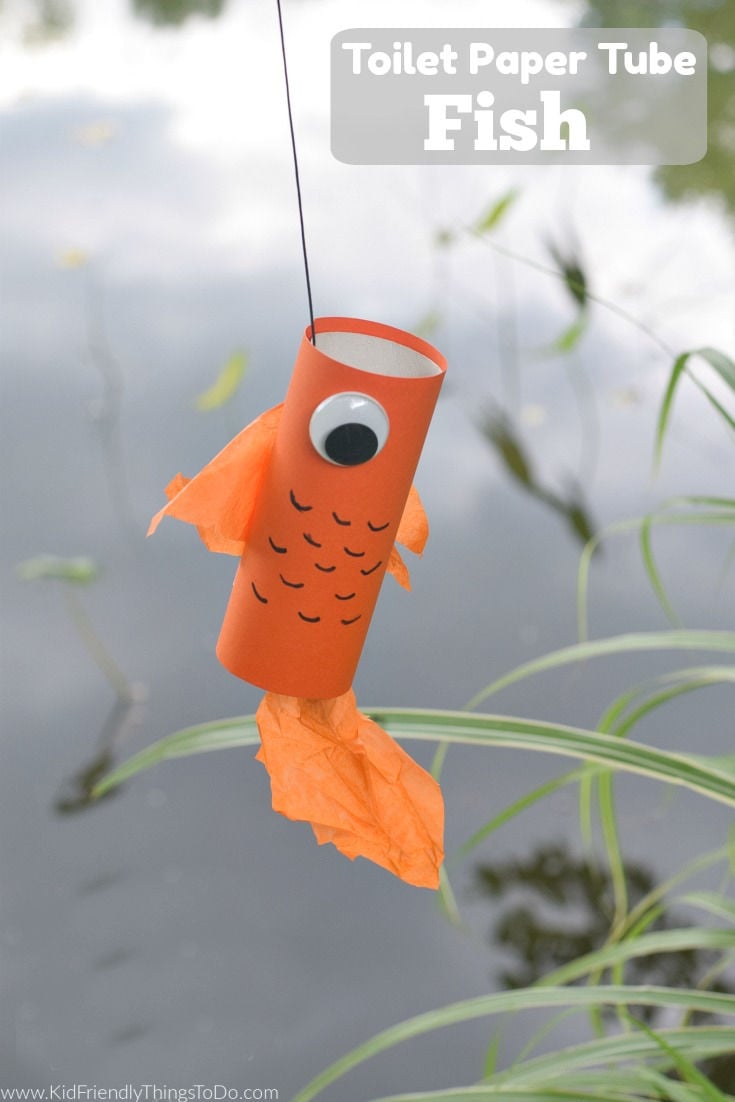 This paper tube fish is so cute!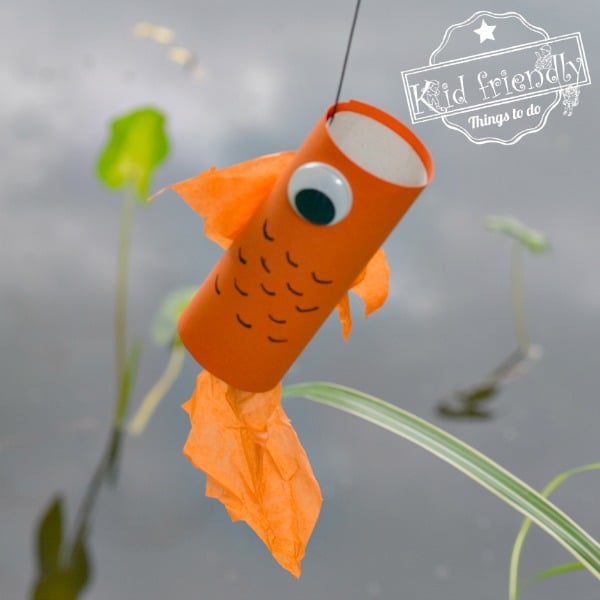 If you are a Sunday School Teacher, it would make a great follow up to Jesus – Fisher of Men. In school it's a great follow up to a lesson on nature or pond life. Or, make this at home for a cute summer craft.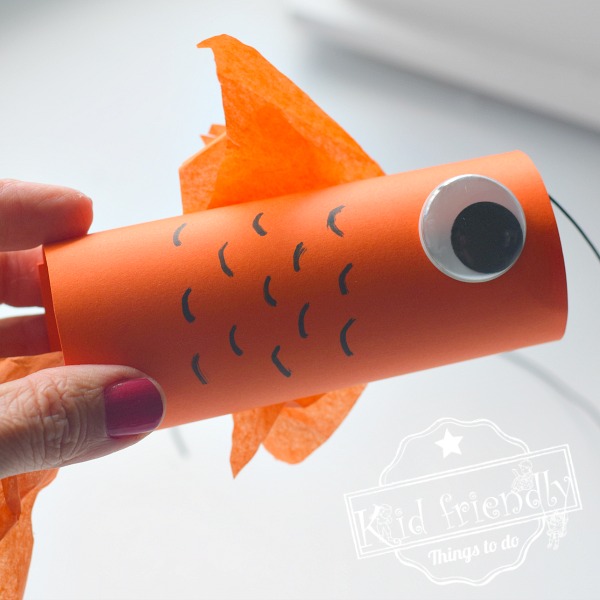 It's so simple to make which makes it fun for everyone.
Here's what you'll need to make this Toilet Paper Roll Fish…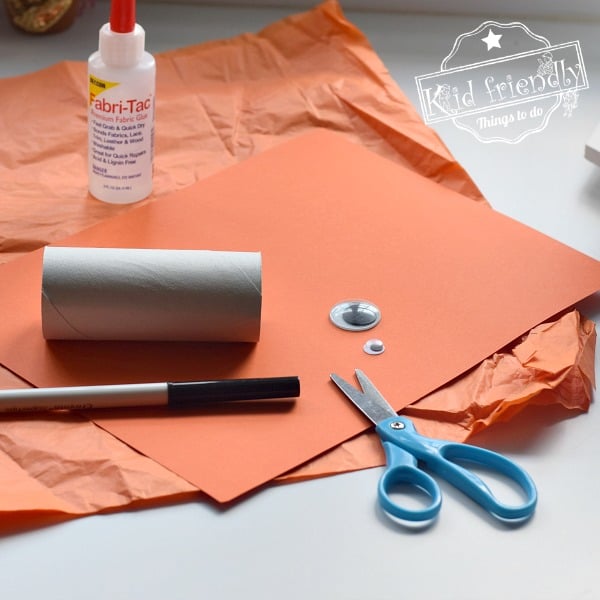 1 Toilet Paper Roll
1 sheet of card-stock – I used orange but any color will do
1 sheet of tissue paper – either matching or contrasting color to your card-stock (this will be used for the fins)
Elastic cording or ribbon to hang the fish from
1 large googly eye (about 1 inch wide)
scotch tape and glue – I like Fabri-Tac Glue because it sticks right away with no dry time
Marker, colored pencil, or crayon for gills
Instructions…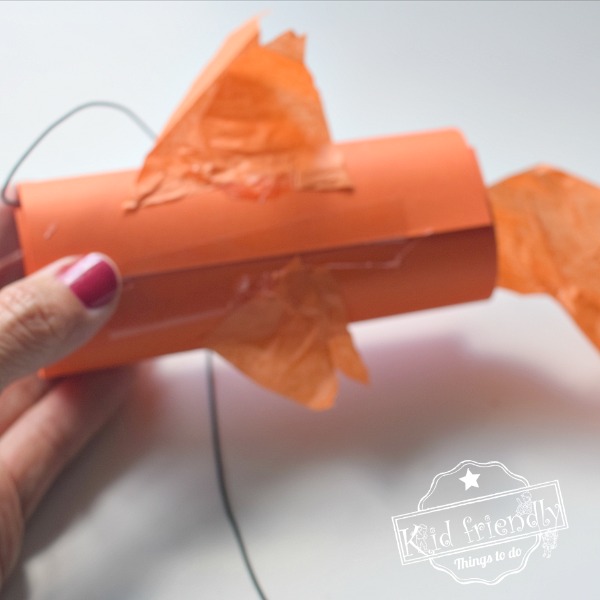 Cut the piece of card-stock to fit the toilet paper tube and wrap it around the tube
Tape the seem with clear scotch tape
Cut triangle fins from the tissue paper for the bottom and top of the fish
*I doubled them up so there were tow fins on top and on bottom
For the tail fin, cut a longer piece of tissue paper and if you want make scallop cuts along the edge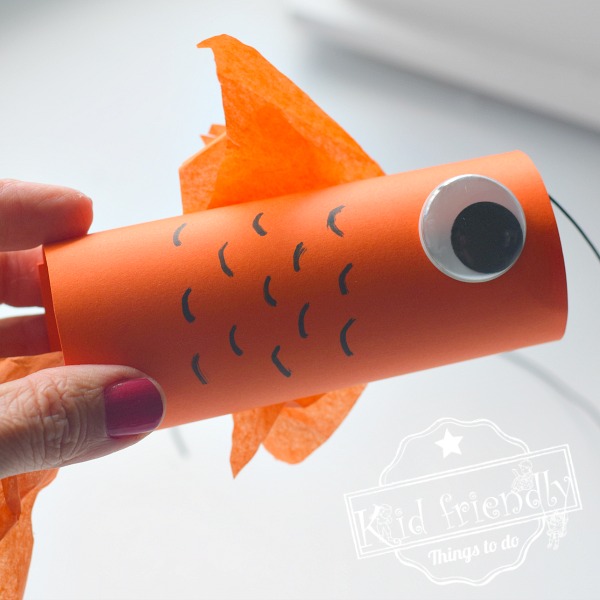 Glue the eye on the tube
Add fish gills with a marker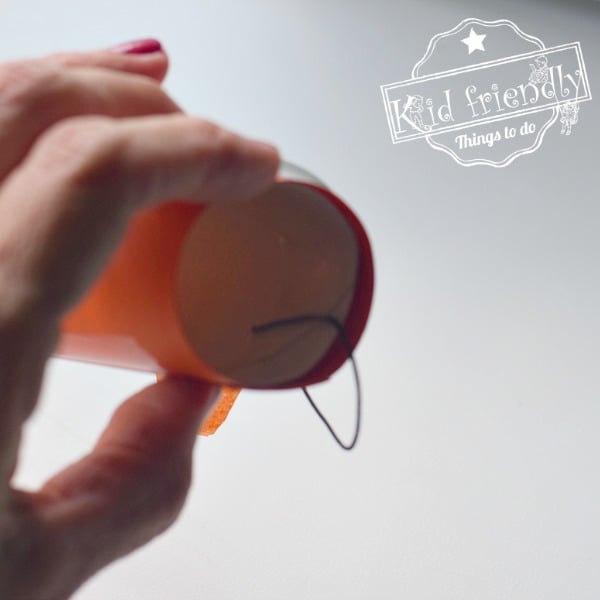 Tape the string on the inside of the tube
*I taped mine near the eye
That's it!
Are you looking for more easy summer craft to do with the kids?
Try these cute summer crafts out…
Paper Plate Hand-print Sun Craft