We all love receiving precious handprint crafts. This Paper Plate Sun Craft is so cute and brightens up any room with little rays of handprints shining out from the sun. This would be a cute idea for Father's Day, Mother's Day, or any other special occasion.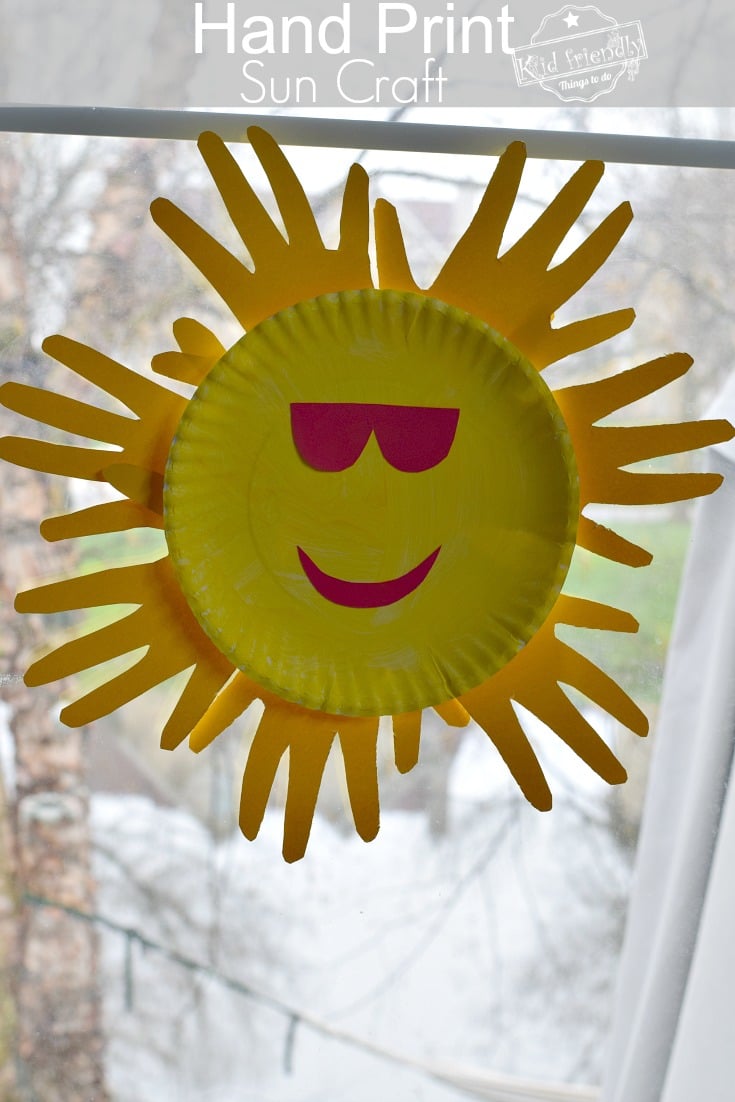 Paper Plate Sun Craft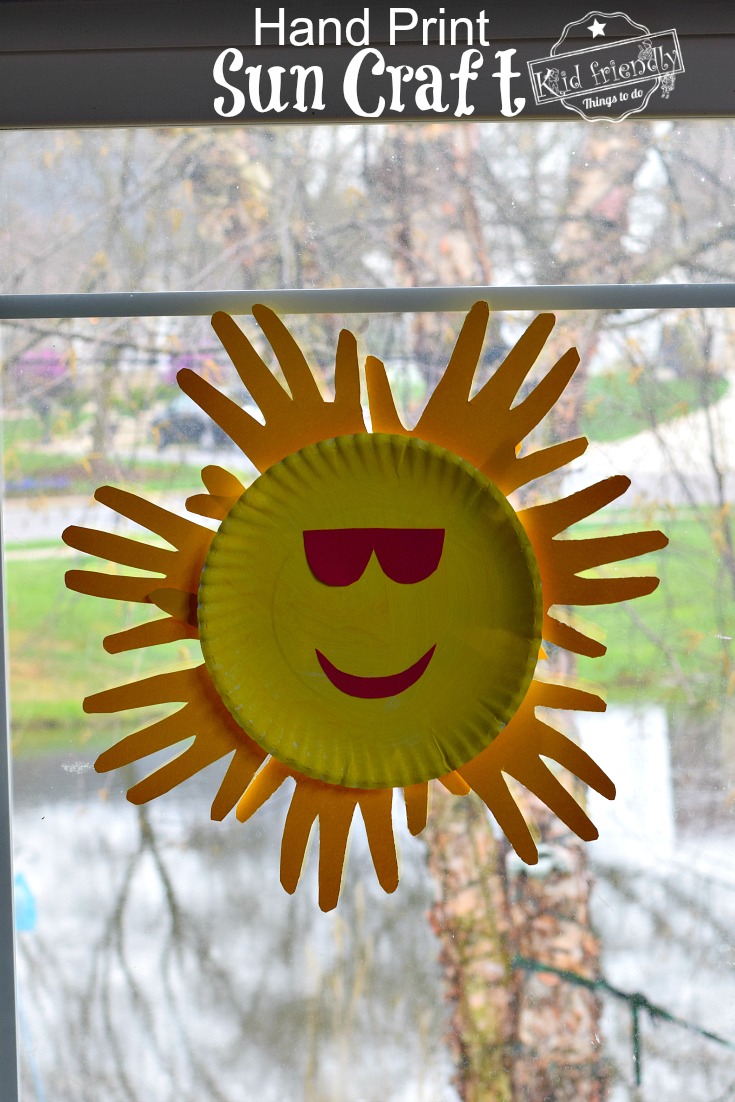 Spring is here, but it's still cold outside. This sun is such a fun reminder that warmer days are coming. Hopefully, very soon.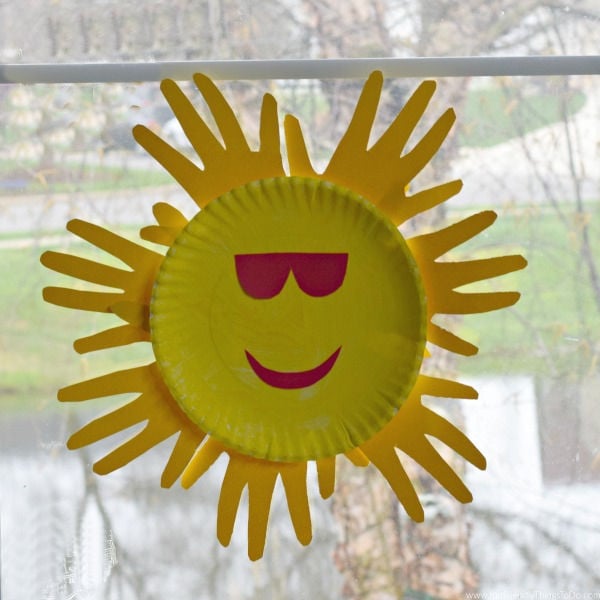 This fun craft is a great way to bring in summer and brighter days.
What are some other Summer Crafts for Kids?
Tips and Tricks for Handprint Crafts:
If you are tracing a baby's handprint, try to enlist someone to help you. A baby's hand tends to turn back into a fist just as soon as you get it to flatten out for a handprint. Having someone to help hold the hand while you quickly trace the print will help you
With older kids, help guide their hand to the place you want it on the paper. Let them know if you need their fingers fanned out, close together, or the thumb pointing out for something such as a turkey handprint craft
Don't worry about getting the perfect handprint. Kids tend to get pretty impatient when it comes to sitting still. You can always adjust it later or use the original to trace a better handprint for your craft
Here's What You'll Need for this Sun Handprint Craft
Yellow Cardstock – 2 large pieces (12x12in.) should be enough
Red Cardstock
Paper Plate
Yellow Paint
Glue
Scissors
Instructions:
Paint the paper plate yellow and let dry
On yellow paper trace your child's handprints, and cut them out
*The number of handprints you'll need will vary depending on your child's hand size. You will probably need at least 7 handprints
*You can just trace one handprint with your child and then use that handprint as a template to draw the rest
Cut the handprints out
Turn the plate around to the back, and glue the handprints all around the outer edge
Cut a sunglass shape and smile out of the red cardstock
Glue the sunglasses and smile onto the front of the paper plate
~Melissa – KidFriendlyThingsToDo.com