Using shaving cream to dye Easter eggs is a fun way to create different designs. This is a little twist on Dying Eggs with Shaving Cream to make a really unusual Spotted Easter Eggs.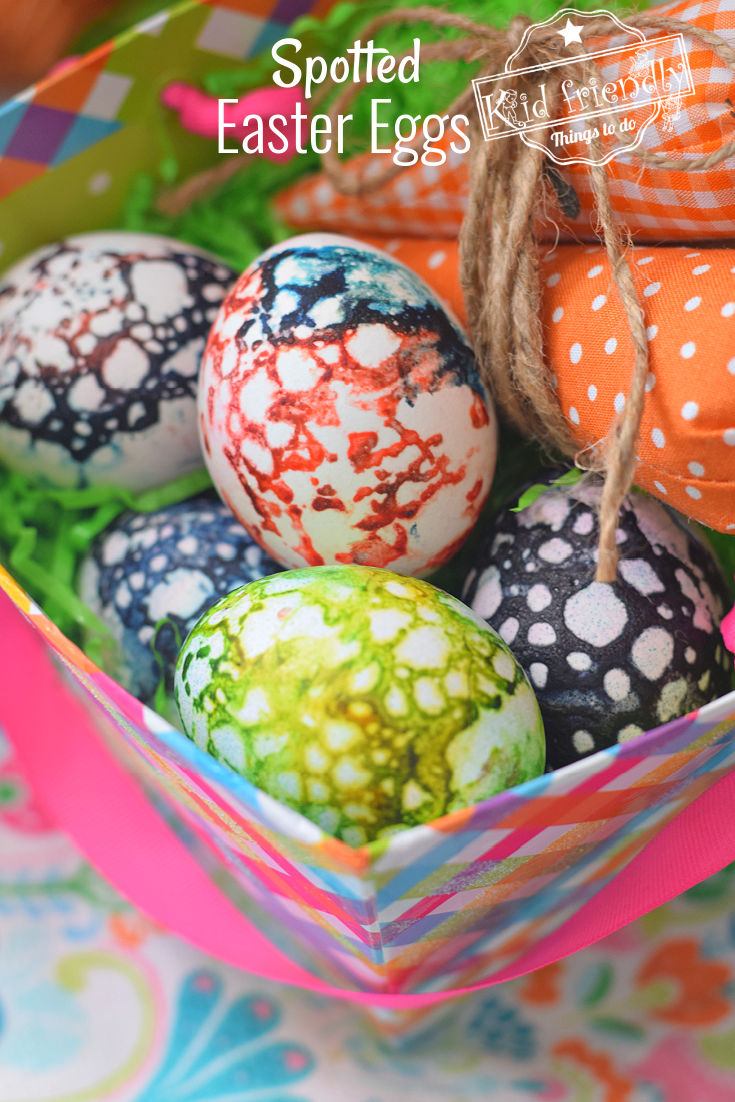 Spotted Easter Eggs
These spotted Easter eggs are the result of a cool idea on Pinterest, a great idea from my daughter, and my impatience. Here's what we did to Make Cool Spotted Easter Eggs
We made these eggs completely by accident, and we love them, but our Easter Eggs made with Rice are so awesome, and Dying Easter Eggs with Whipped Cream is a blast!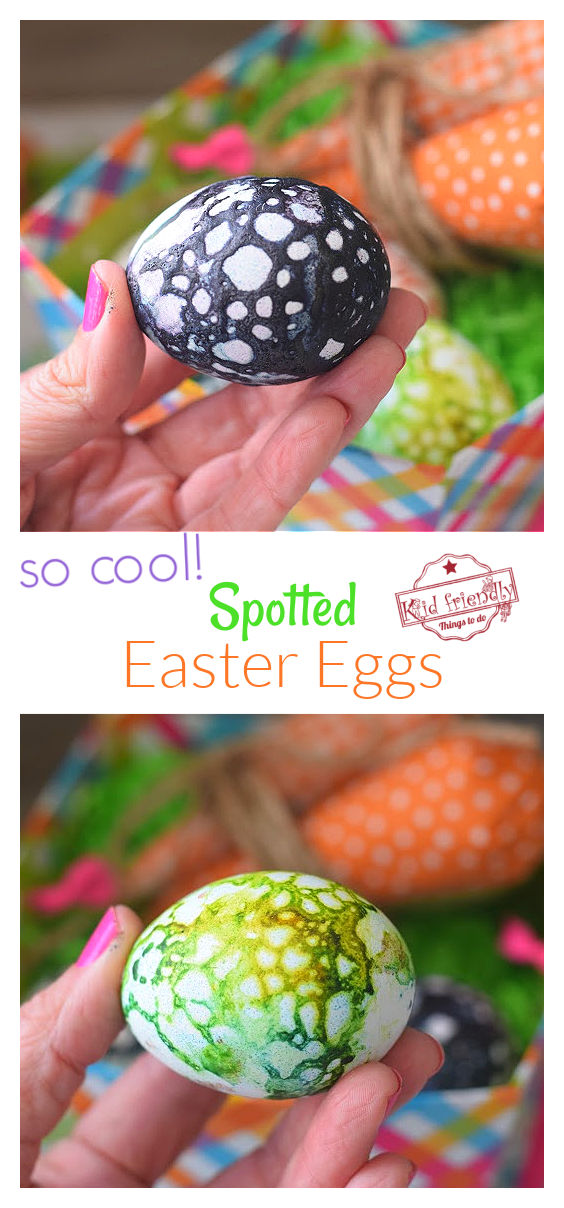 This is what we did to get spots on our eggs…
I started out with the idea of the shaving cream marbled eggs on Pinterest
I gave each kid their own bowl and squirted shaving cream into the bowls
Then, I handed over some food coloring so the kids could add a few drops to their shaving cream
I then gave each  a stick to make criss-cross motions in the shaving cream – spreading the food color around
Then, I told everyone to roll their eggs back and forth – not too much though, or the result will be one boring color
Then, following the tutorial I had everyone set their eggs down and wait for them to dry
Waiting, waiting, waiting…
That's when Abi suggested putting them in the oven to speed up the process
I decided to create a little experiment and leave some out to dry while I placed most in the oven
I placed the oven on 350 degrees and left the eggs in there for about 10-15 minutes
The ones that were left out to air dry were cool enough
But, the ones that were placed in the oven were Super Cool. We call the black one a Spider-Man Web
Don't miss a thing! Follow along with me for more recipes, crafts, DIY, party ideas, home & garden, and so much more