I love all of the clever and unique ideas for dyeing Easter Eggs. Dyeing Easter Eggs with Whipped Cream is right up there in my top three most fun and creative ways to Dye Easter Eggs. Using a muffin tin instead of a baking dish lets the kids come up with several different and colorful Easter Egg designs. Come on in and I'll share how fun it is to Dye Easter Eggs with Whipped Cream using Muffin Tins…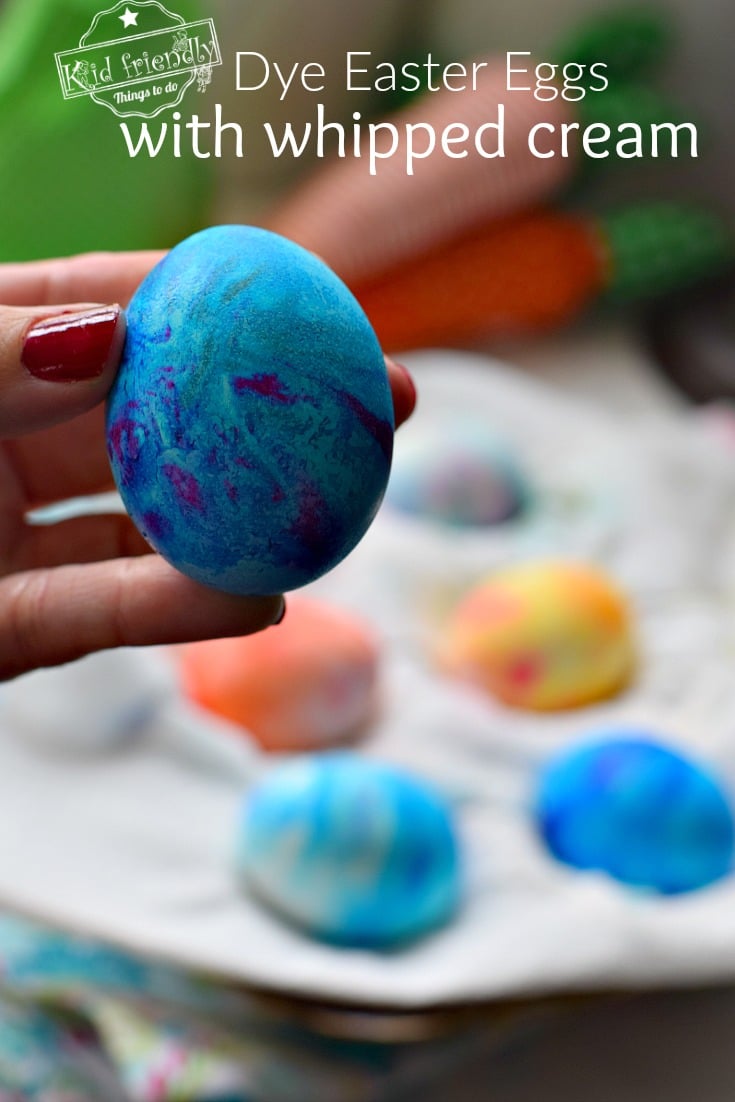 Dye Eggs with Whipped Cream
Each color combination and the way the egg spins in the whipped cream creates a different swirled Easter Egg.
Here's a quick video to show you how we Dyed Eggs with Whipped Cream using a Muffin Tin…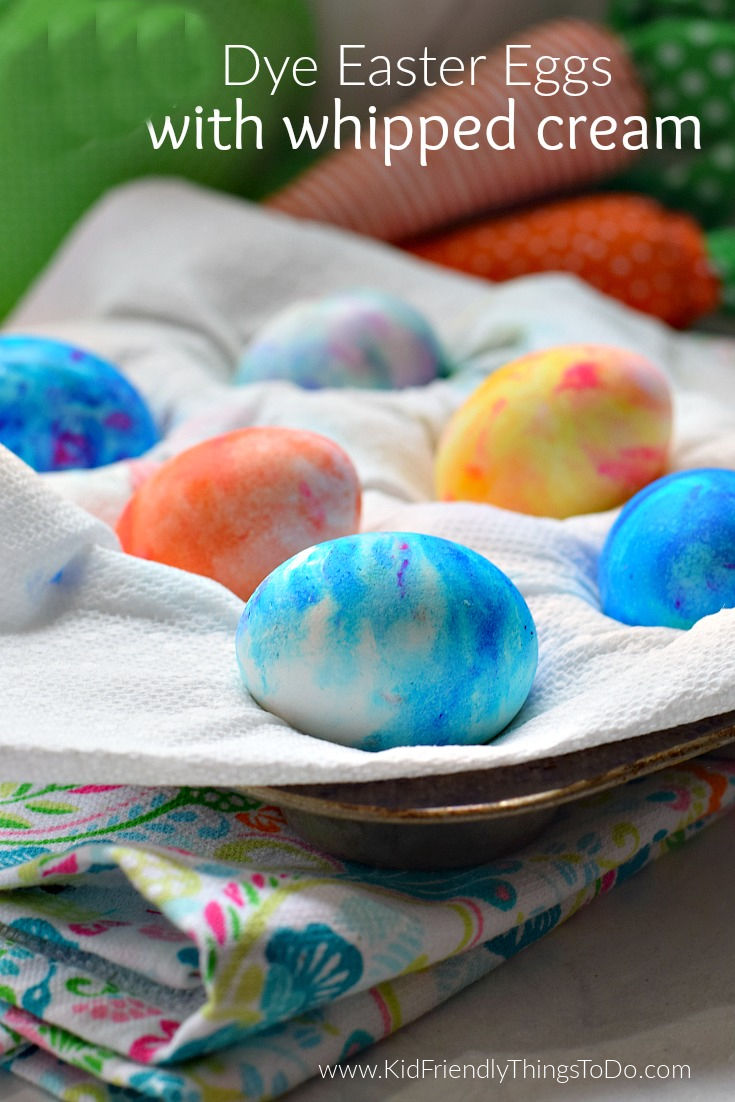 Our favorite colors were blue and yellow eggs.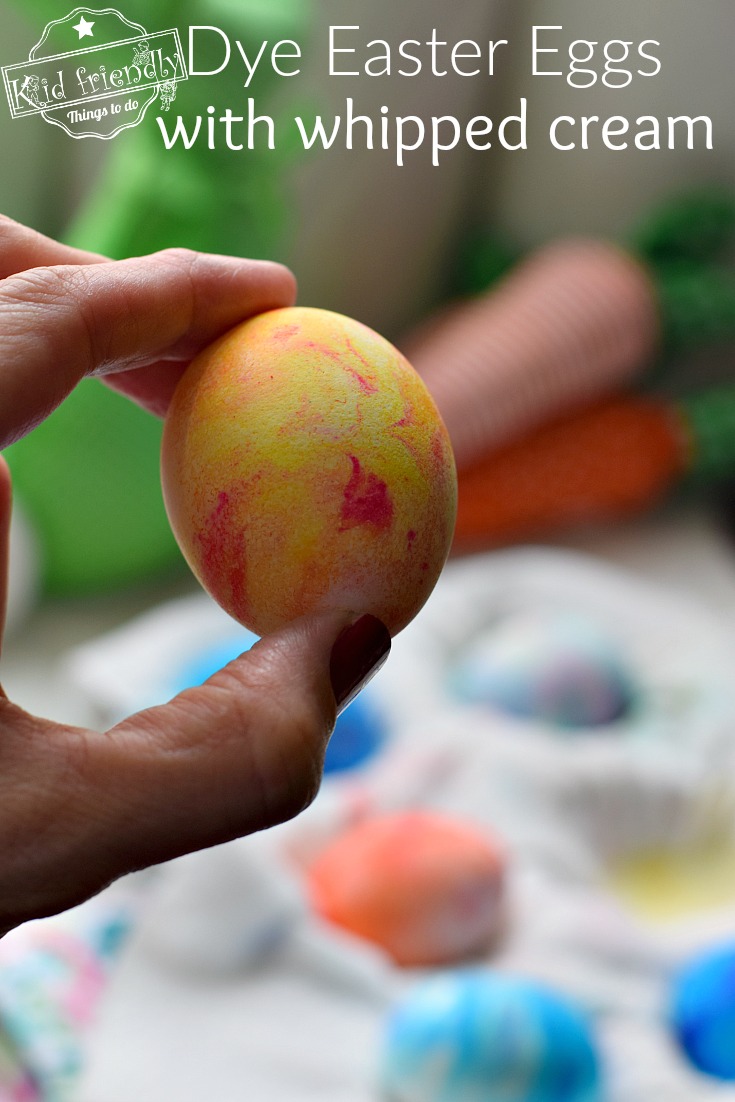 I'm sure you'll come up with your own favorite combinations.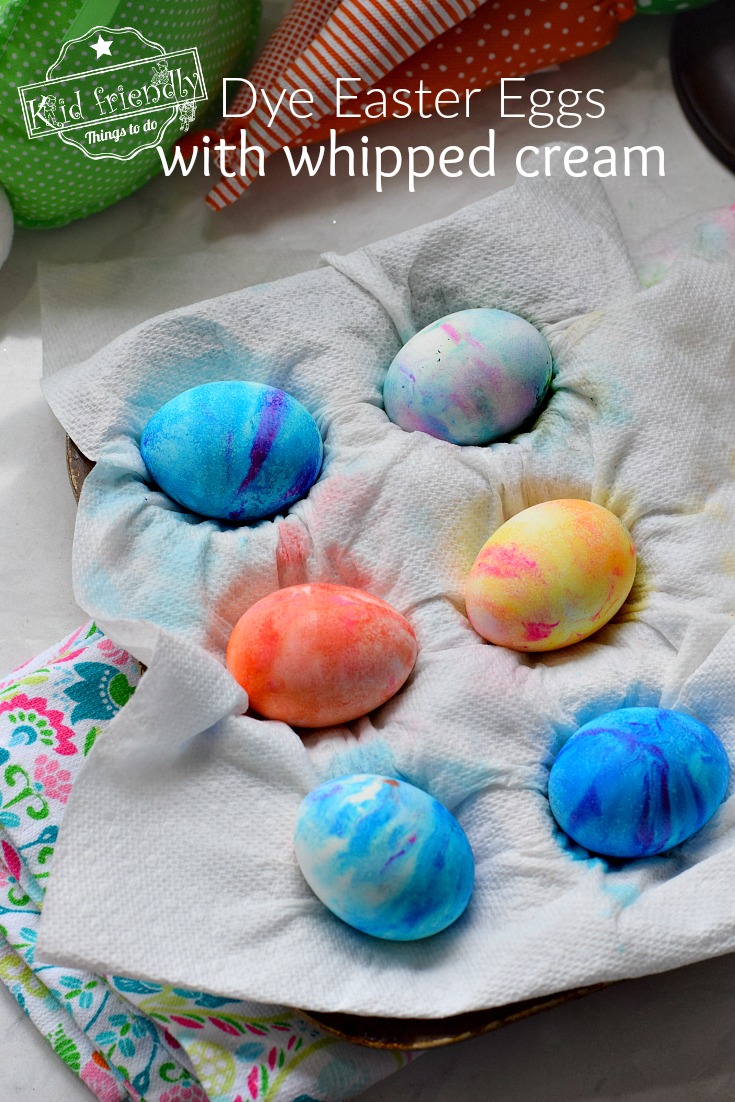 You'll also find combinations that aren't so pretty. We tried green and red. That egg turned brown.

Whatever you come up with, I know you'll have fun making Easter Eggs with Whipped Cream.
Here are my top Amazon Picks for "How to Dye Eggs with Whipped Cream"…
(affiliate links)
[box] [/box]
Here's What You'll Need to Dye Easter Eggs with Whipped Cream…
yield – 1 dozen or more Easter Eggs
(This will fill a 6 cup muffin tin)
White Vinegar (about 32 oz.)
1 Large bowl
8 oz. tub of frozen whipped cream – thawed
Food coloring – I used gel food coloring. I think it helps control the amount a little better than the liquid. One or two drops per muffin cup should do.
Spoon
Toothpicks – 1 per muffin cup
*optional disposable gloves
1 dozen hard boiled eggs
paper towels
sink
Instructions on how to dye Easter Eggs with whipped cream…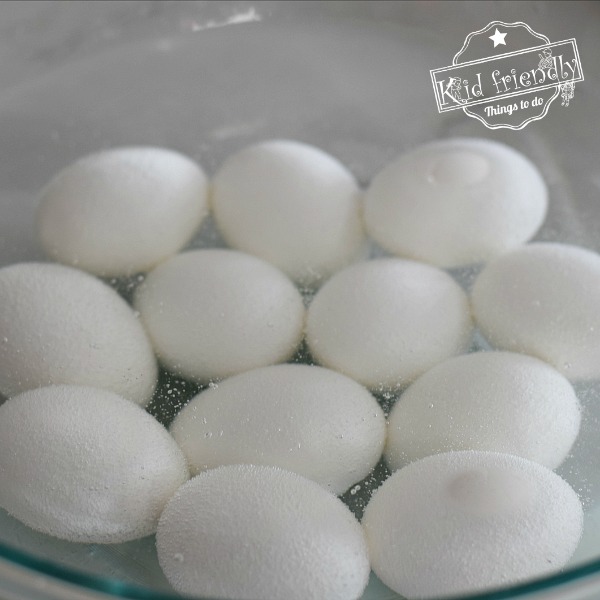 soak the hard-boiled eggs in vinegar while you prepare the dye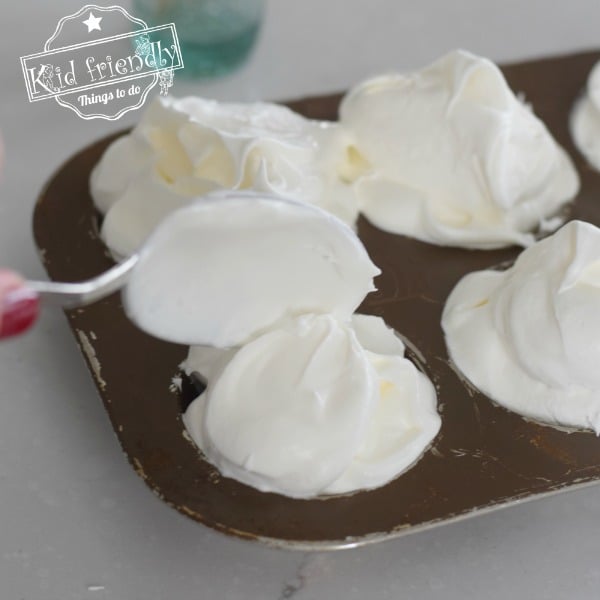 grab your muffin tins and add a heaping spoonful of whipped cream to each cavity – 1 8 oz. tub of whipped cream should fill 1 (6 cups) muffin tin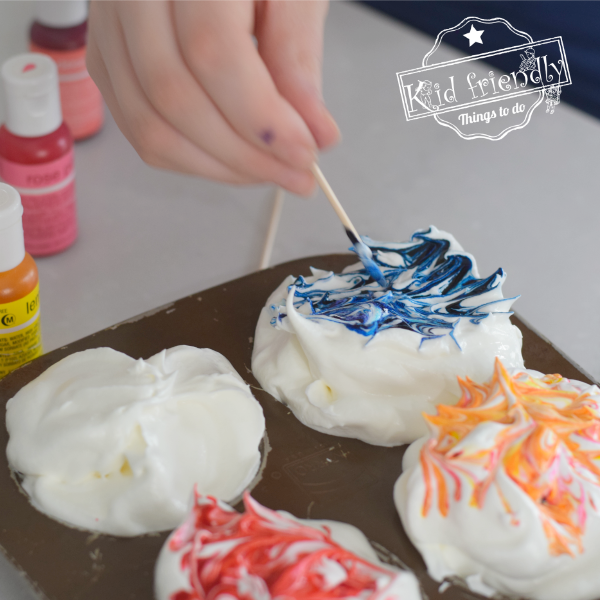 Choose one or more colors of your food coloring for each whipped cream mound and squirt a tiny amount onto the top
Use a toothpick to swirl or go back and forth over the colors – slightly blending them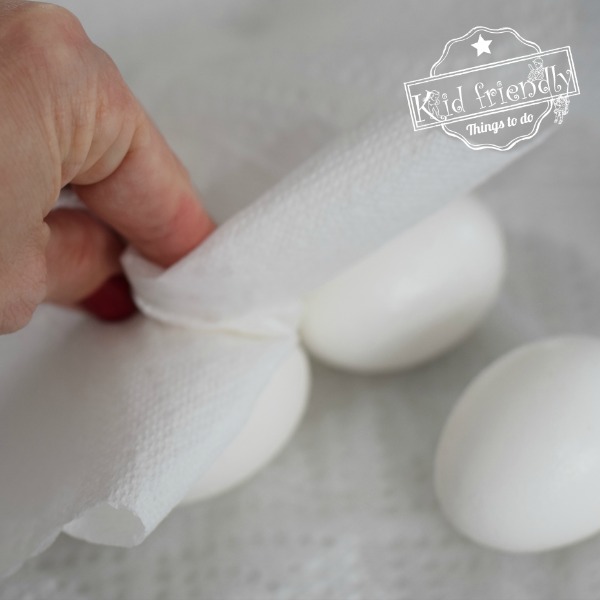 dry the eggs with a paper towel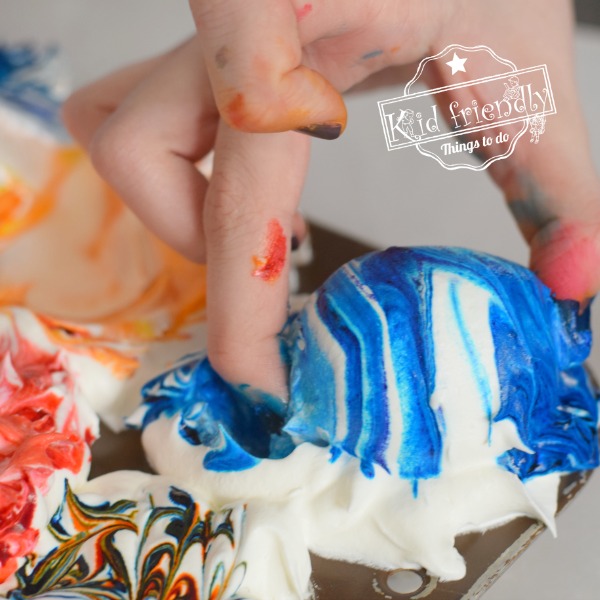 put your gloves on if you want to keep your hands free of dye
choose one of your colored whipped cream cups and push the egg into the colorful whipped cream
turn the egg so all of it has been covered with a mixture of whipped cream and color

set your swirled eggs onto a platter or a sheet of wax paper
let them soak up the color for at least 15 minutes – the longer the better
Repeat with the rest of your eggs
*you can use the same muffin cavity more than once. You'll find that you'll end up with a different design each time you swirl your eggs in the same muffin cup of colored whipped cream
when you are ready to – go over to the sink and rinse your eggs to see your beautiful design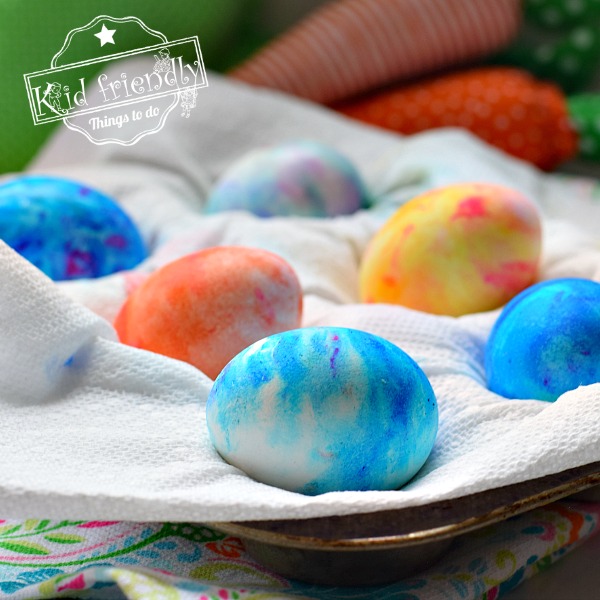 Place them on a piece of paper towel to dry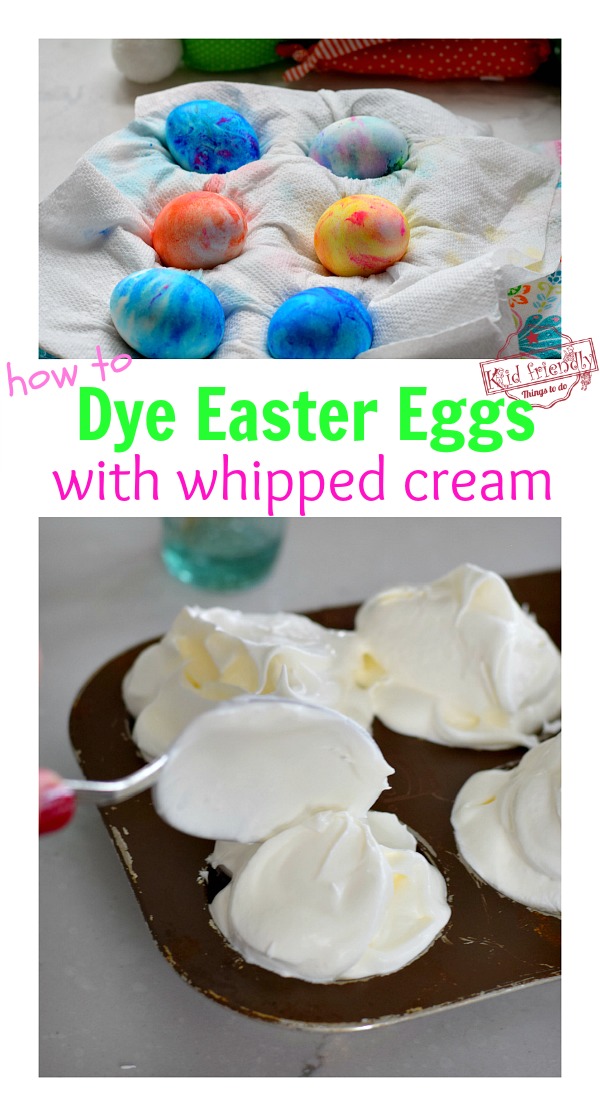 That's it! ~ Happy Easter!
~Melissa – Kid Friendly Things To Do