So THIS is EPIC FUN! A while back, I saw a hilarious Youtube video with a family playing Human Foosball. I was immediately hooked on the idea. Seriously, who came up with this idea? I love it! When I reluctantly signed on to chair a fifth grade celebration, I knew this would be one of our stations. What kids wouldn't want to take a game they love and become the game? Come on in and I'll show you how to make a portable foosball game for your parties. Here's what I did to make this fun Human Foosball Game for family and friends to enjoy:

Here's a sample of the crazy fun you'll have with this idea!
You'll Need:
This will make 4 Foosball sections for a Human Foosball Court
7 total – (4 for the bars) + (3 more for legs) 1 inch PVC pipe in 10 ft. sections
(8) PVC elbows – I used a reducer and made the legs 1/2 inch wide (shown in the image below), but in hindsight, that wasn't necessary. I would just go with 1 inch elbows for your 1 inch pipe
(8) Small to medium buckets for your base
Quikrete – cement mix
A saw to cut the pipes that you will use as your legs
Optional – PVC glue
Duct Tape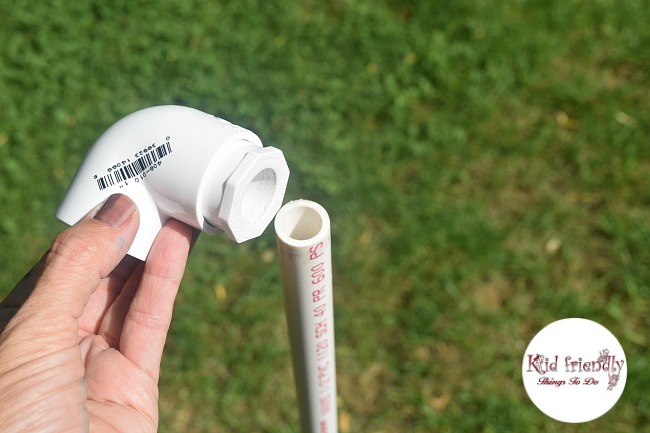 My idea with the reducer was to save the school's grass by making the smallest holes possible, but when the pipe wouldn't even go down an inch into my own yard I started to brainstorm a way to get the Human Foosball court to stand on it's own without sticking it into the ground while still being easy to transport. What I ended up doing was creating a base for each leg to stabilize it.
You'll leave 4 of the 10 ft. PVC pipes alone
With the other 3 10 ft. PVC pipes, cut (8) 38 inch pieces
You can attach your elbows to these smaller 38 inch pieces at anytime
*You can use glue to glue the elbows onto the small legs if you want. If you intend on gluing it, my advice would be to only glue the elbows to the leg pieces or to the ends of the 10 ft. pipe – not to both!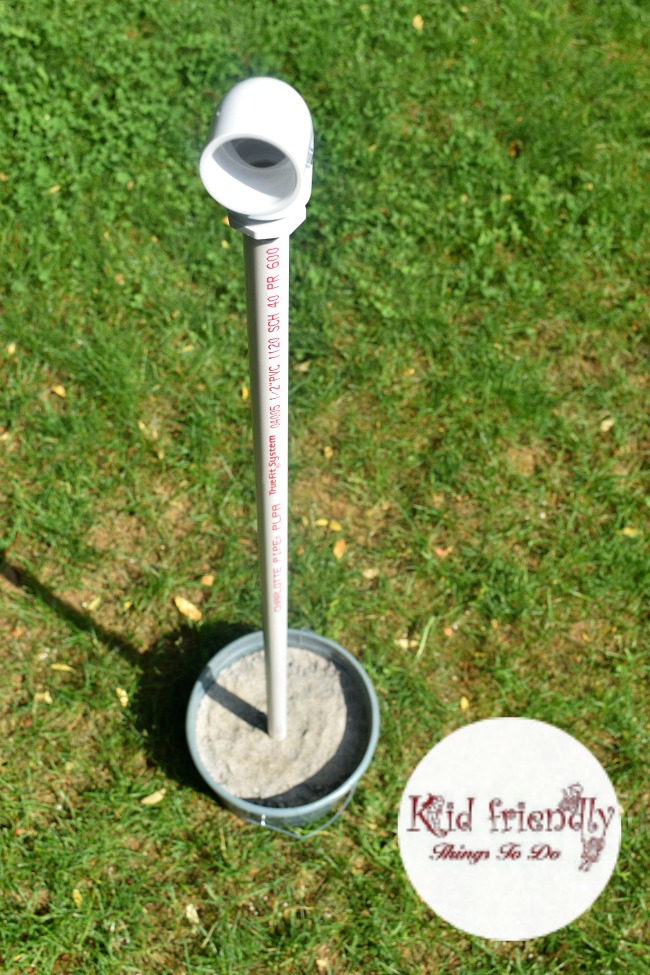 Mix the Quikrete up and pour it into your buckets
Set the leg pieces into the Quikrete, pack it nice and tight around the poles
let the cement dry until firm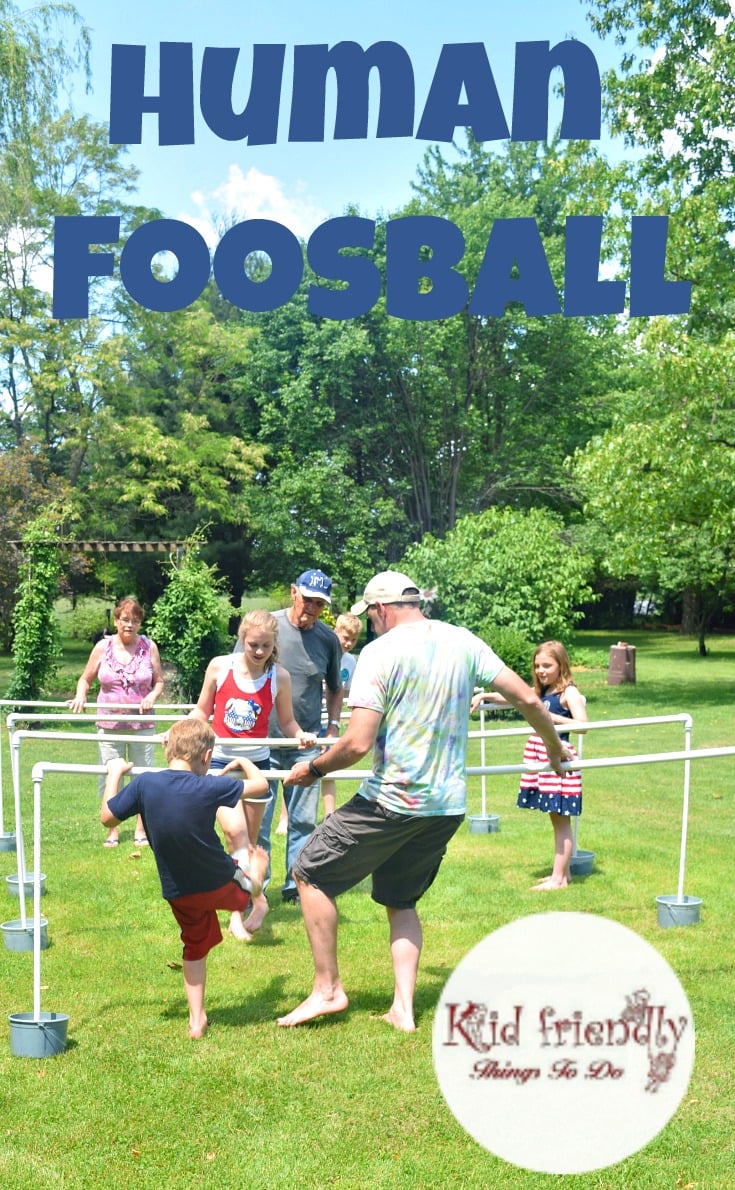 When you are ready to play just assemble it like the picture above (Set 2 buckets 10 ft. apart and place a 10 ft. PVC pipe into the elbows of the legs) Do this for all 4 sections
The PVC pipe should fit right into the elbows
The game is really easy to take apart, transport and put together

*If you felt the need, like I did to be able to disassemble the Human Foosball Court when you're done, then when play gets rough the pieces might pop out of the elbows. Just use a little Duct Tape to secure them during the game and when you're done, cut the tape away. 🙂 Problem Solved!
Let the good times begin!