The Best of Cinco De Mayo Crafts, Fun Foods, Recipes, Activities, and Party Ideas all in one place.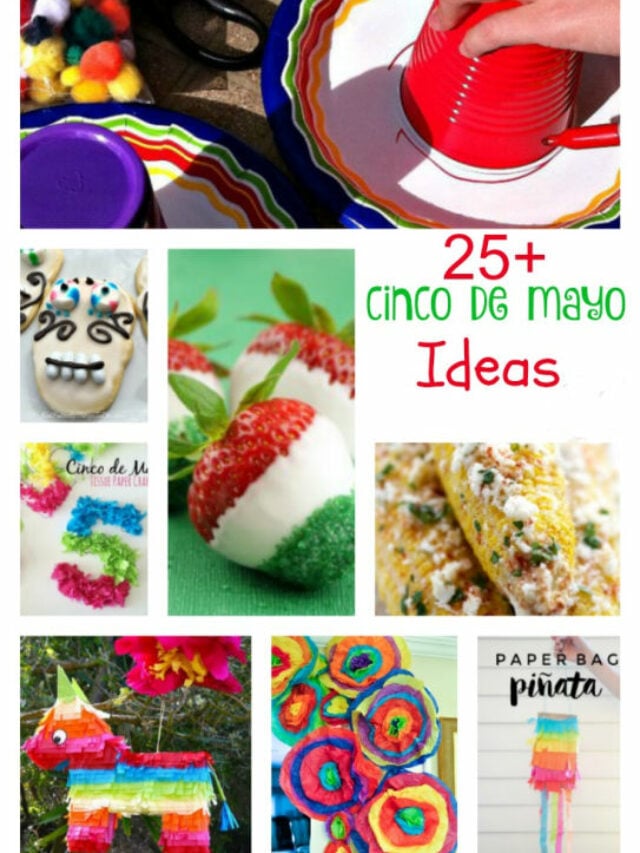 Cinco De Mayo Party Ideas
Make your Cinco De Mayo Party Festive with these fun ideas!
I noticed that a lot of people are pinning the Sombrero Craft lately. Does that mean it's time to party?! I'm thinking I should get on this. I am going to compile – including a paper plate Sombrero Craft
It's almost the 5th of May with means it is time for a Mexican celebration.
Why is Cinco De Mayo Celebrated?
The 5th of May is when the Mexican army was victorious over the French Empire in the Battle of Puebla – certainly, a day to be celebrated
How do you throw a Cinco De Mayo Party?
Start off with some Mexican-themed party decorations with festive colors and Mexican flag decorations. Plan a Mexican-themed food list like tacos, dips, and desserts. Then add some fun party games for a fun Cinco De Mayo Celebration.
Let's start off with…
Cinco De Mayo Craft Ideas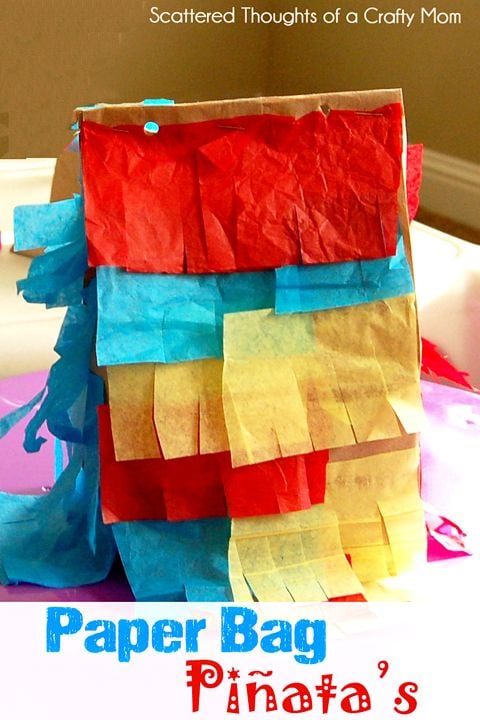 1.
These paper bag pinatas are a great way to tie in a craft, and an activity into your Cinco De Mayo celebration.
paper bag pinatas by Scattered Thoughts of a Crafty Mom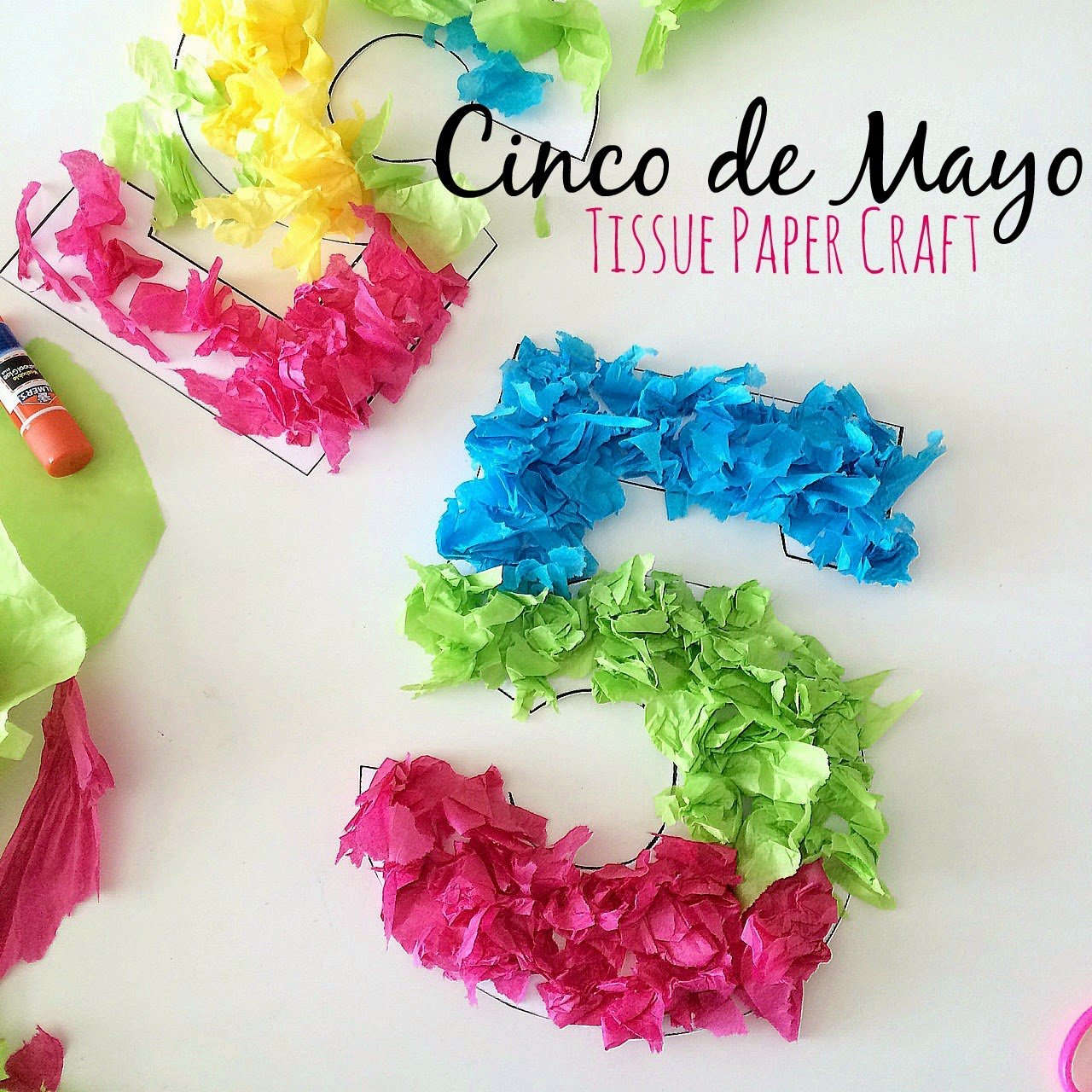 2.
Celebrate the number 5 with this printable and some tissue paper. This can also double as a decoration.
Tissue Paper 5 by Blue Skies Ahead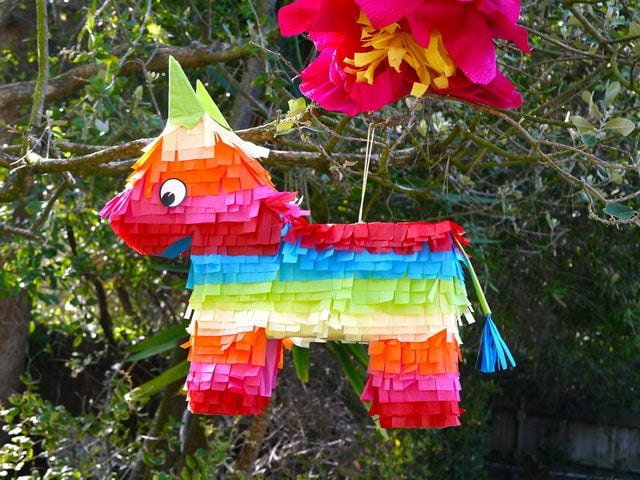 3.
Making your own donkey pinata is a great way to get into the spirit of celebrating this Mexican holiday.
Making a Donkey Pinata by Ehow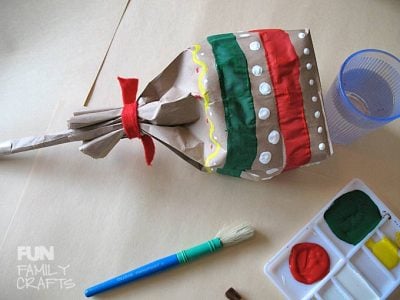 4.
Paper bag maracas are a great Cinco De Mayo craft and Cinco De Mayo activity
Paper Bag Maracas from Fun Family Crafts
5.
Make this craft at your party and put them on for a Mexican craft fashion show
Making A Poncho From Paper Bags!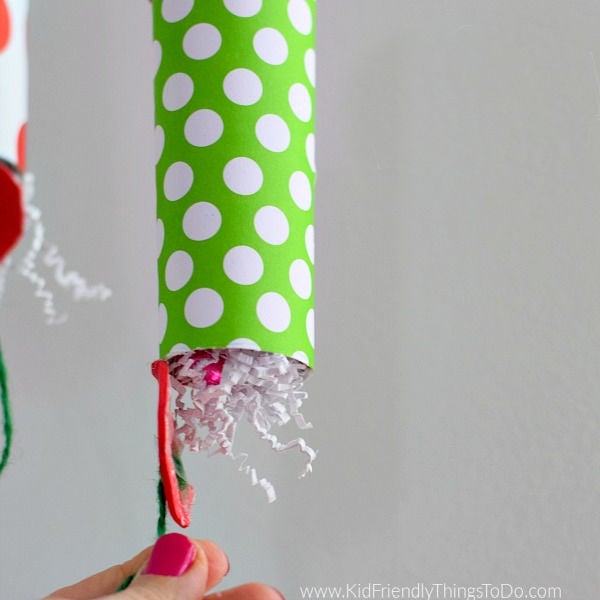 6.
Make toilet paper tube pinatas as a fun craft, party gift, or Cinco De Mayo activity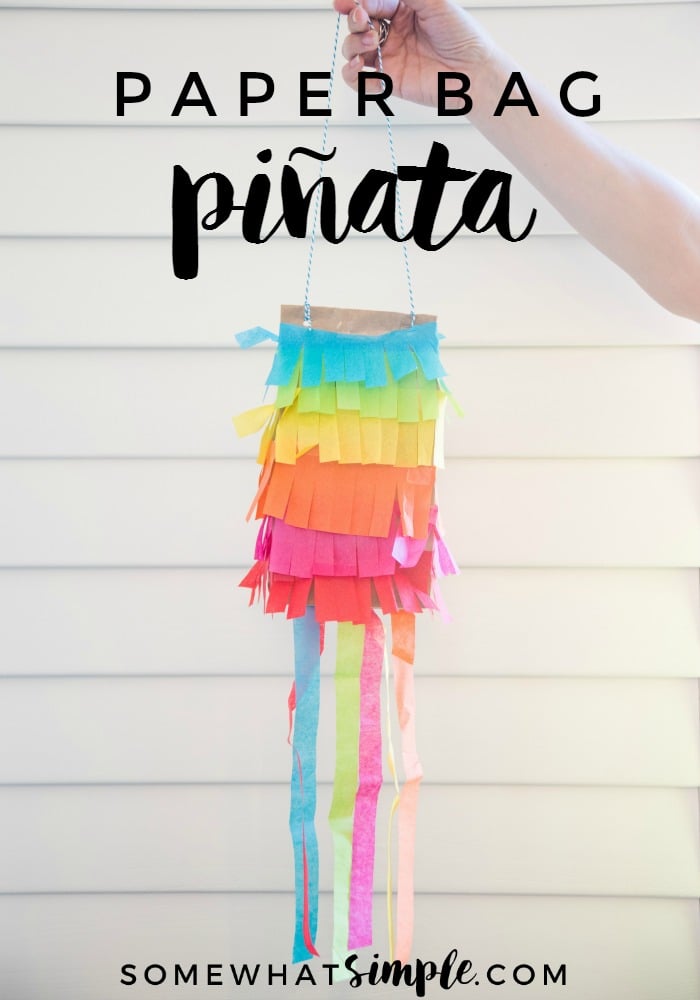 7.
Another idea for making a paper bag pinata. Fill this pinata with Mexican candy for another fun touch.
More Paper Bag Pinatas by Somewhat Simple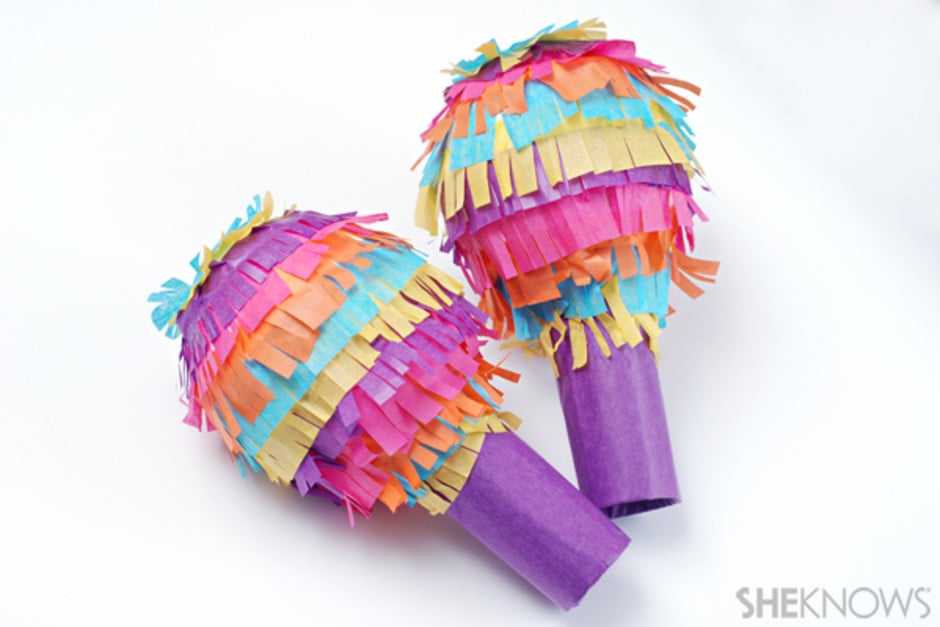 8.
Turn toilet paper tubes into little maracas and shake them for a fun Mexican celebration idea
Pinata Maracas by She Knows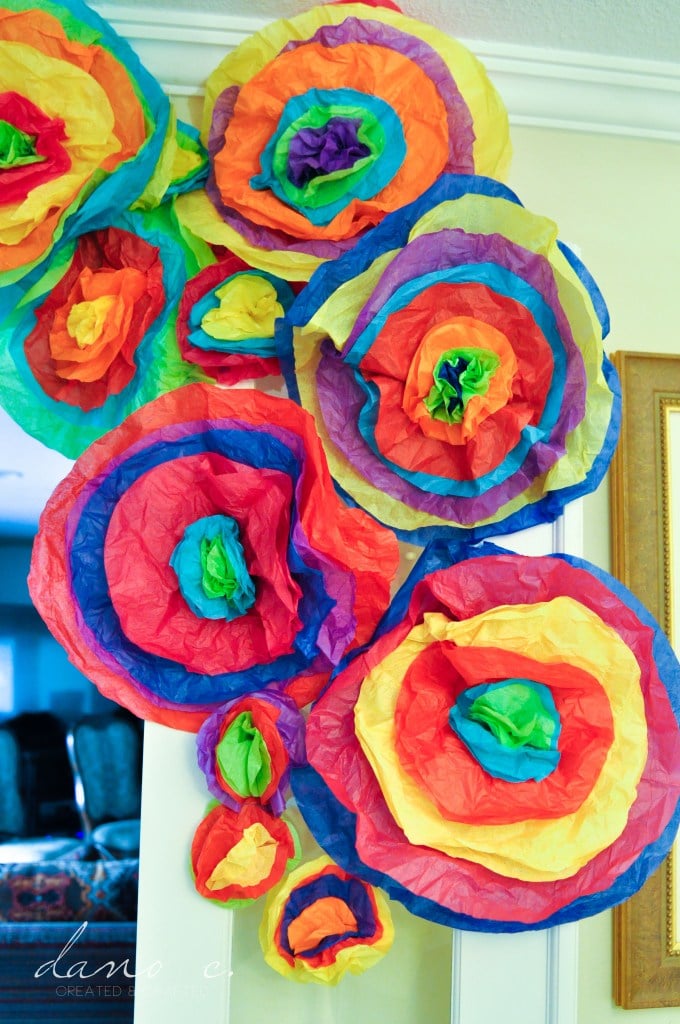 9.
These tissue paper flowers are the perfect decoration for your Cinco De Mayo party
Tissue Paper Flower by Mother's Niche

10.
Welcome guests to your party with a Cinco De Mayo Wreath
Cinco De Mayo Party Wreath by White House Black Shutters
11.
Turn paper plates into maracas with this fun Cinco De Mayo Craft
Paper Plate Maraca by Education.com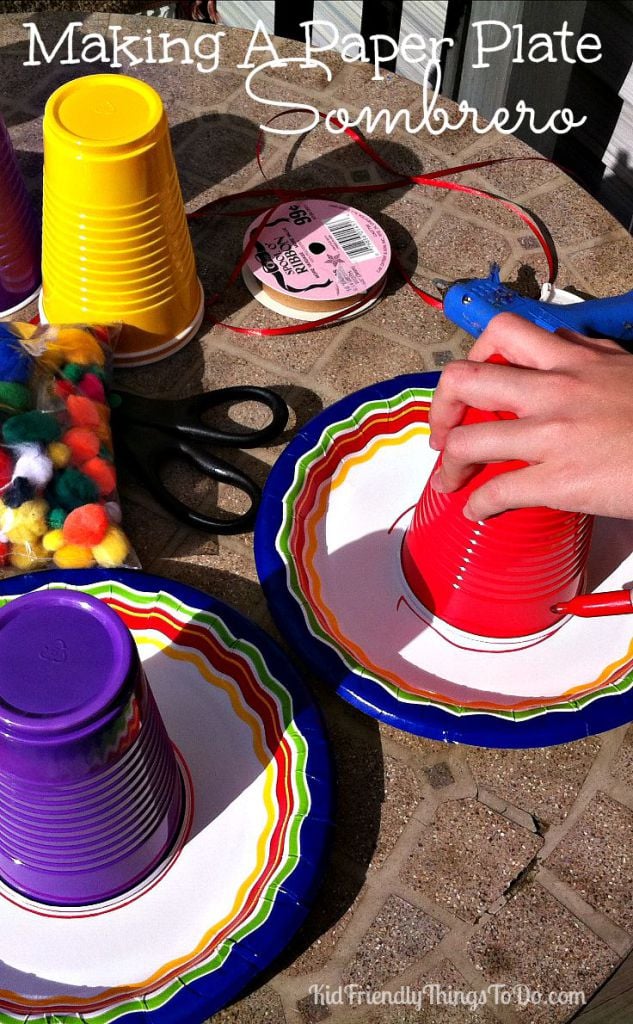 12.
Paper plates and cups make great sombreros
Paper Plate and Cup Sombreros by Kid Friendly Things To Do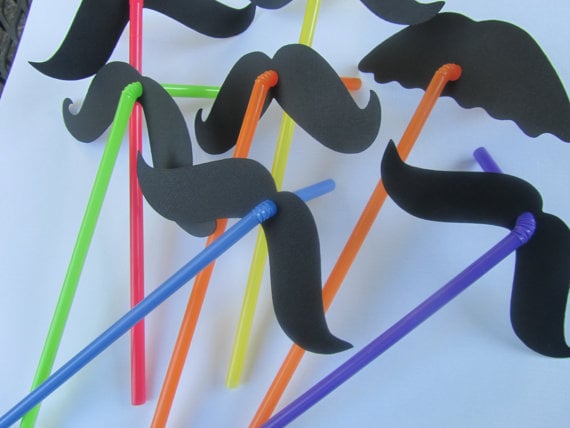 13.
I love these party straws with mustaches.
Cute party favors from Etsy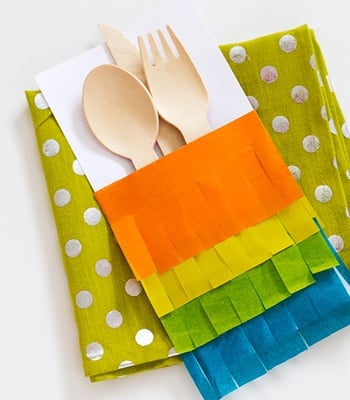 14.
Make a cute table decoration with this Mexican Themed silverware holder
Found on Blovely Events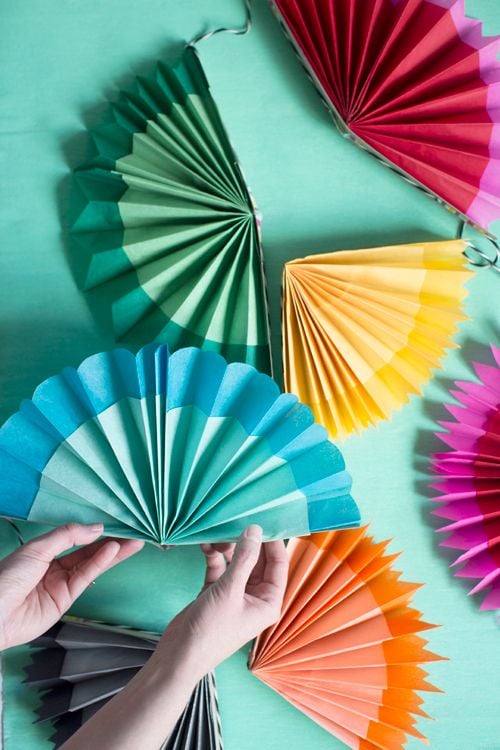 15.
Make paper fans for a fun party decoration or activity
Some fans from the House That Lars Built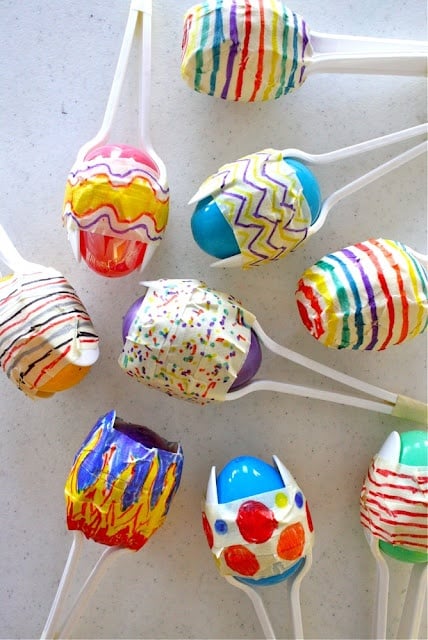 16.
Plastic Spoon maracas are so much fun to include in your Cinco De Mayo party
And, finally, finish your party off with Maracas! from Made Everyday
Cinco De Mayo Fun Food Treats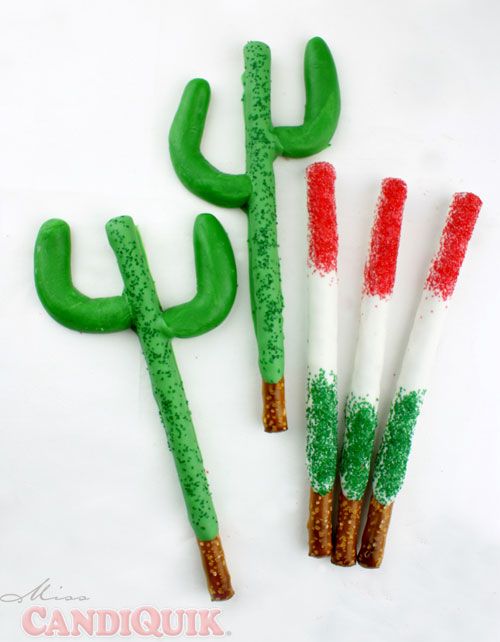 17.
Make cactus chocolate covered pretzels – The perfect Cinco De Mayo Treat
How cute are these for some fun food?! From Candiquick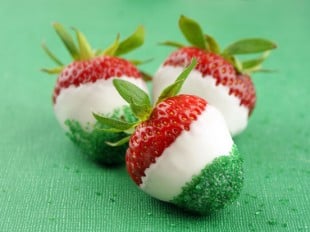 18.
Mexican Flag colored chocolate covered strawberries look yummy and festive
Cinco De Mayo Strawberries by Candiquick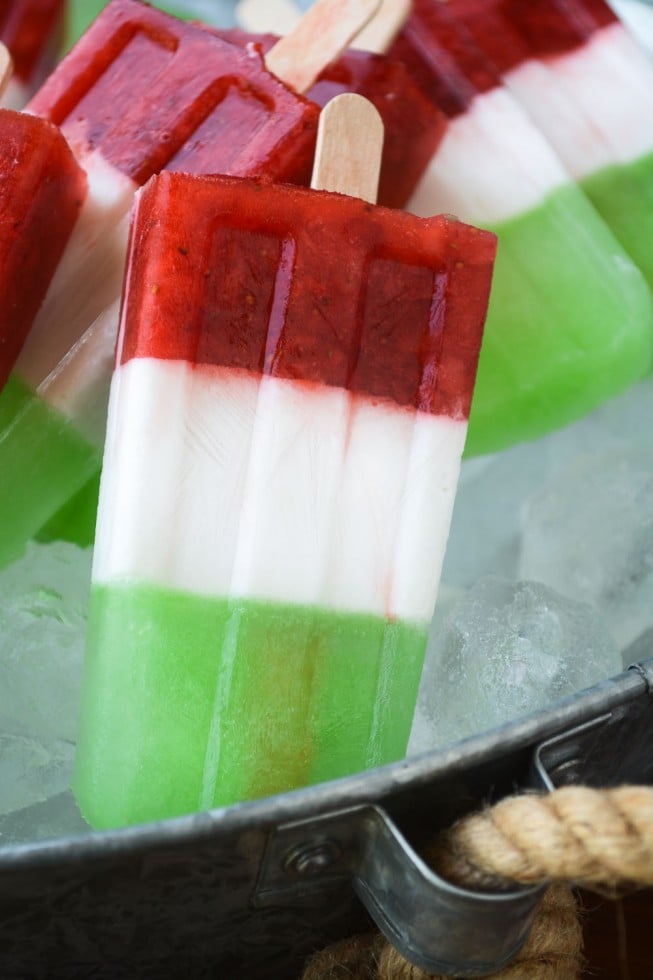 19.
Homemade Mexican Themed popsicles are a fun party treat for Cinco De Mayo
Cinco De Mayo Popsicles by The View From Great Island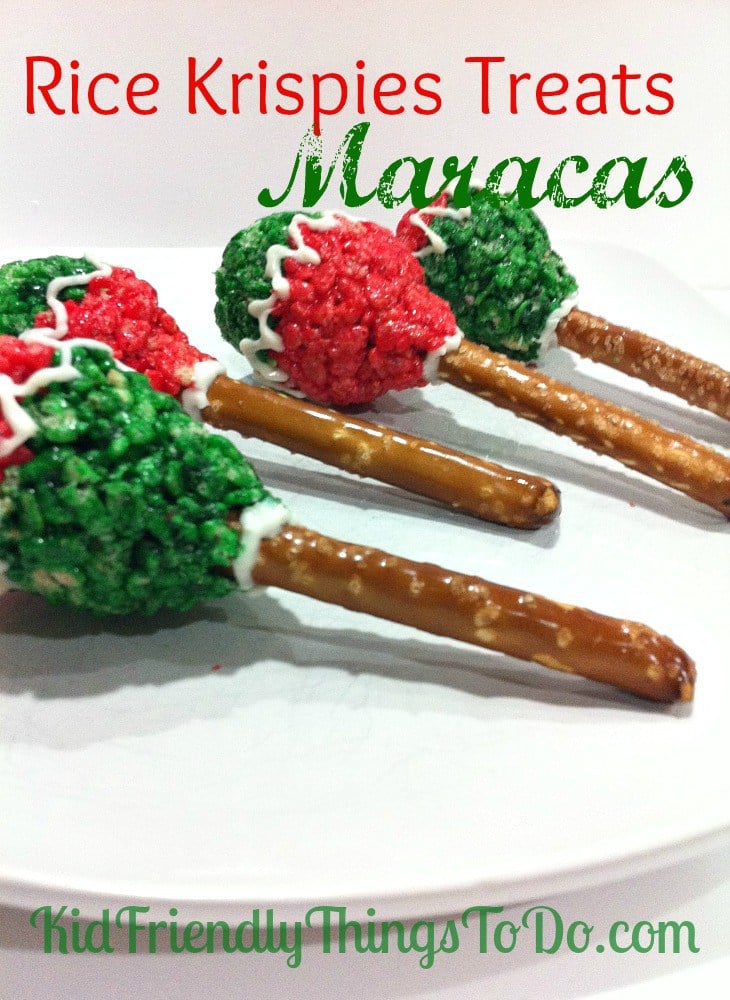 20.
A fun party treat for Cinco De Mayo is these rice krispies maracas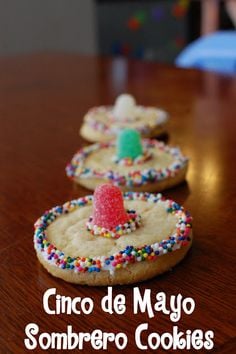 21.
Sombrero Cookies are a great way to add a fun Cinco De Mayo Dessert
Super Easy Sombrero Cookies from Random Thoughts of a Supermom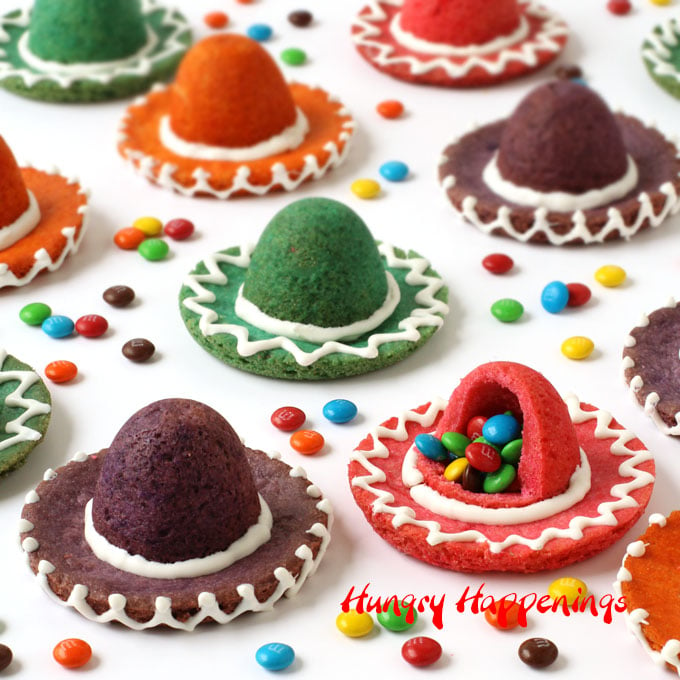 22.
These sombrero cookies are filled with a candy surprise
Sombrero cookies by Hungry Happenings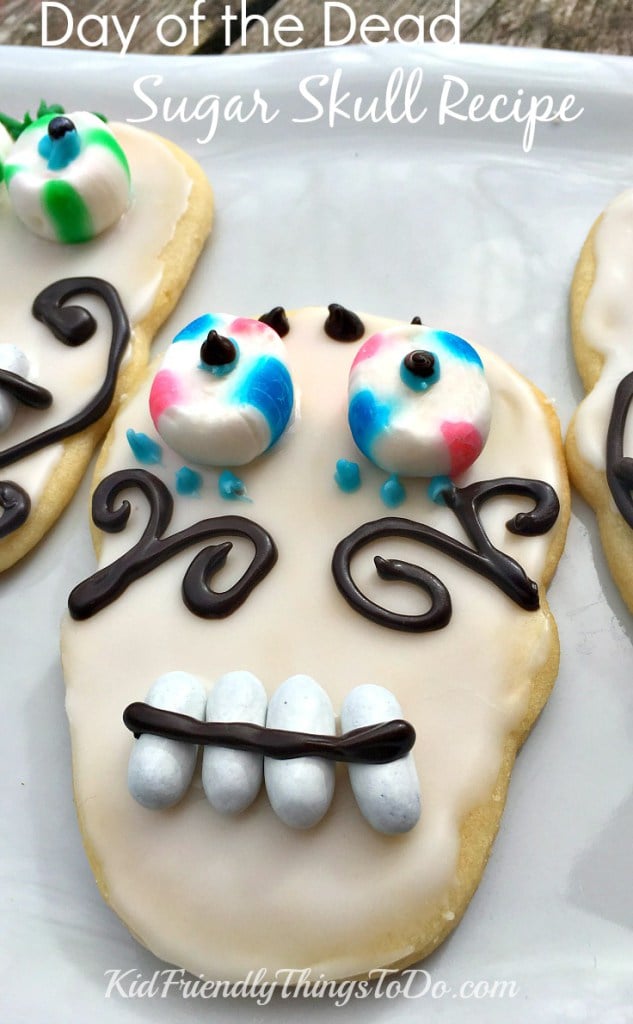 23.
Delicious sugar cookies are made into skulls to celebrate Cinco De Mayo
Sugar Skull Cookies by Kid Friendly Things To Do
Cinco De Mayo Recipes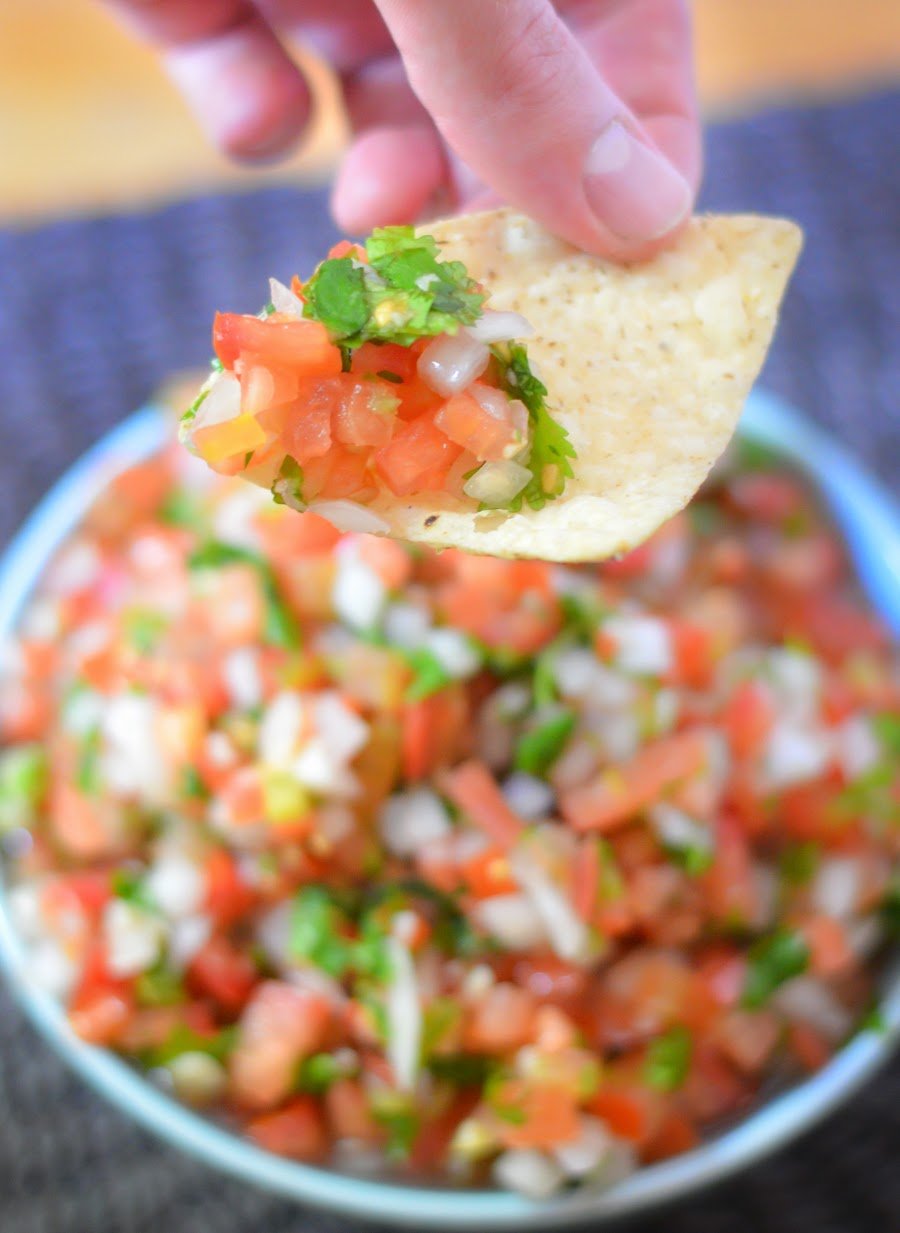 24.
This salsa looks delicious. I can't wait to try this food idea for Cinco De Mayo
Homemade Pico De Gallo by Lucis Morsels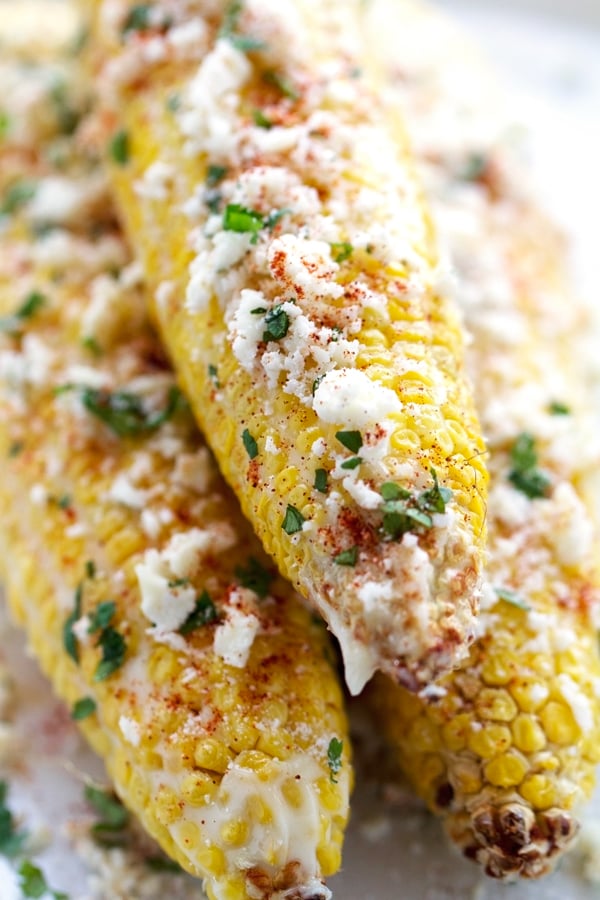 25.
I feel like Mexican Street Corn is a must have food for Cinco De Mayo
Mexican Street Corn from Little Spice Jar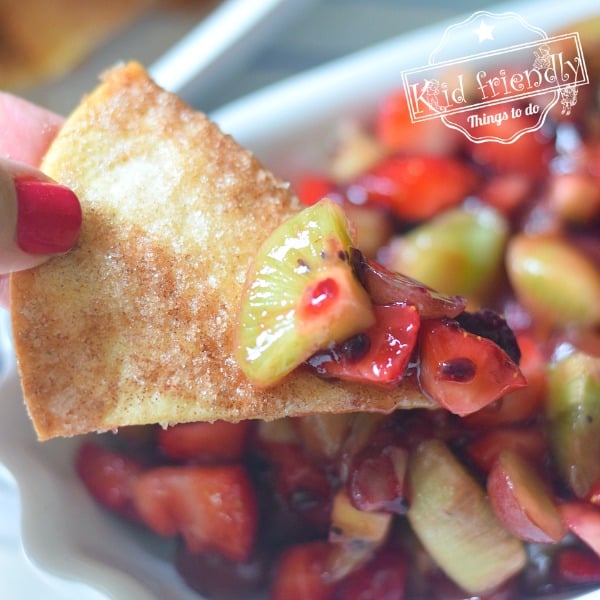 26.
Fruit Salsa is a fun twist on salsa and an easy food for Cinco De Mayo
This fruit salsa would be a good dessert for a Cinco De Mayo Party!
27.
Individual Seven Layer Dip is a delicious appetizer idea for your Cinco De Mayo Celebration
I love the idea of individual dip! From The Girl Who Ate Everything!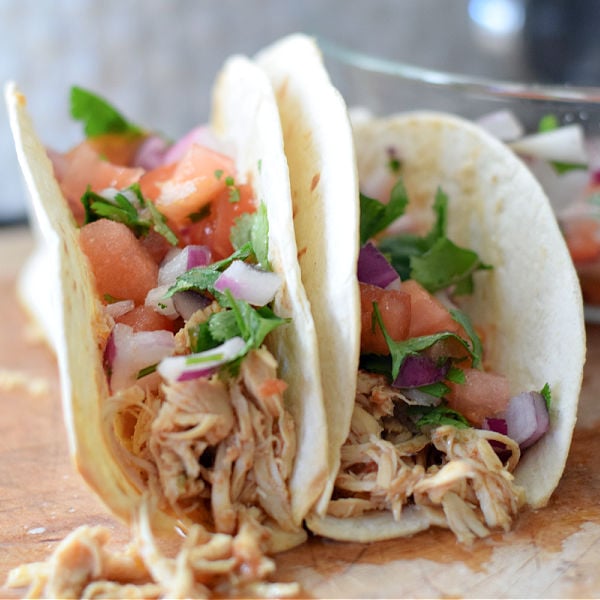 28.
This slow cooker taco is delicious, and it's made in a slow cooker which really frees up time to have fun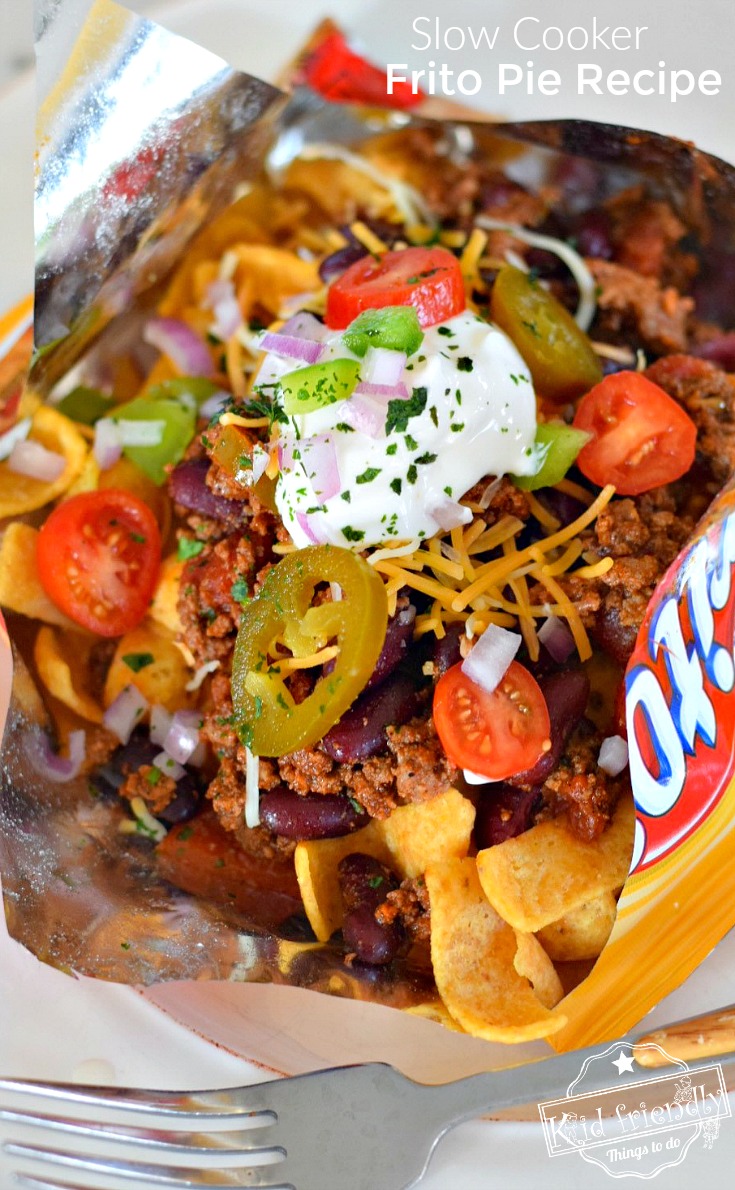 29.
This is one of the most delicious Slow Cooker Meals and is perfect for Cinco De Mayo, Try my recipe, for Build Your Own Frito Pie
If you are looking for more Cinco De Mayo Crafts and recipes check out these posts:
Don't miss a thing! Don't forget to follow along with me for more ideas on recipes, party ideas, crafts, and so much more!