These cinnamon sugar tortillas are so incredibly delicious. Perfect for an easy summer night with friends and family or holidays. They'll disappear as soon as you set them on the plate. Come on in and I'll share my quick and simple "how to" on making this Easy and Delicious Homemade Cinnamon Crispas Recipe: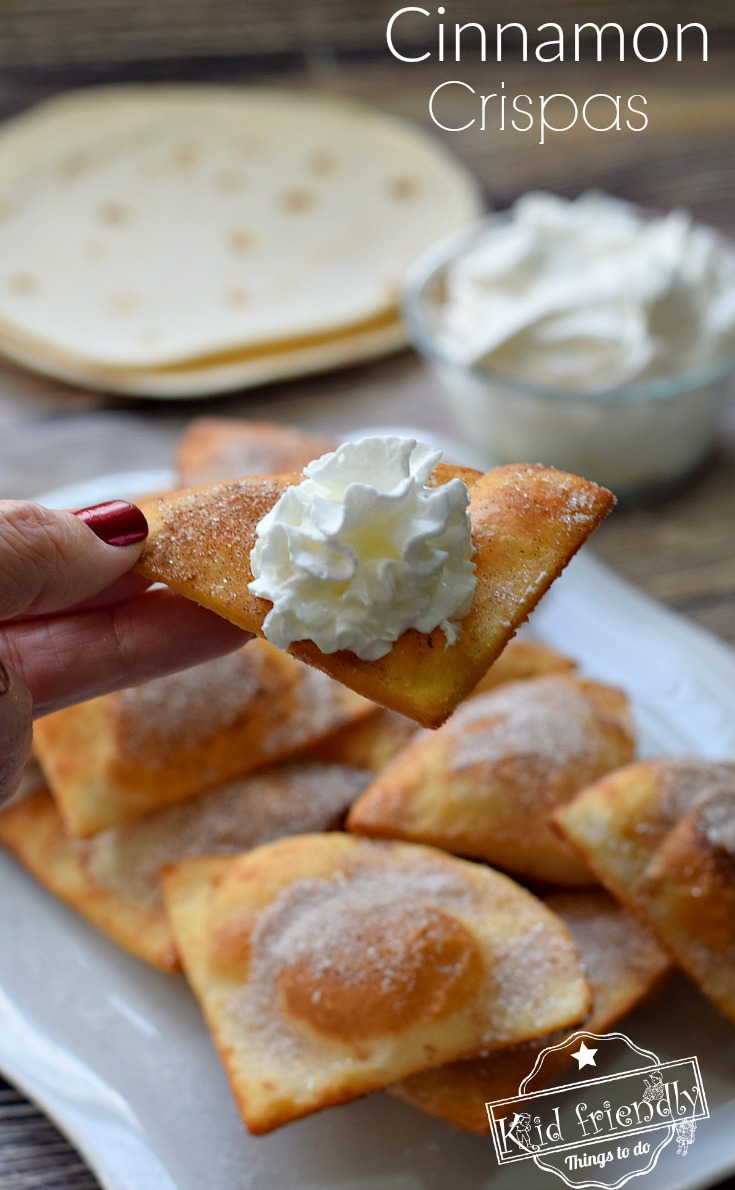 These are especially delicious when served warm. This is fun to make when you have company over. Cook these right in front of them, and serve immediately.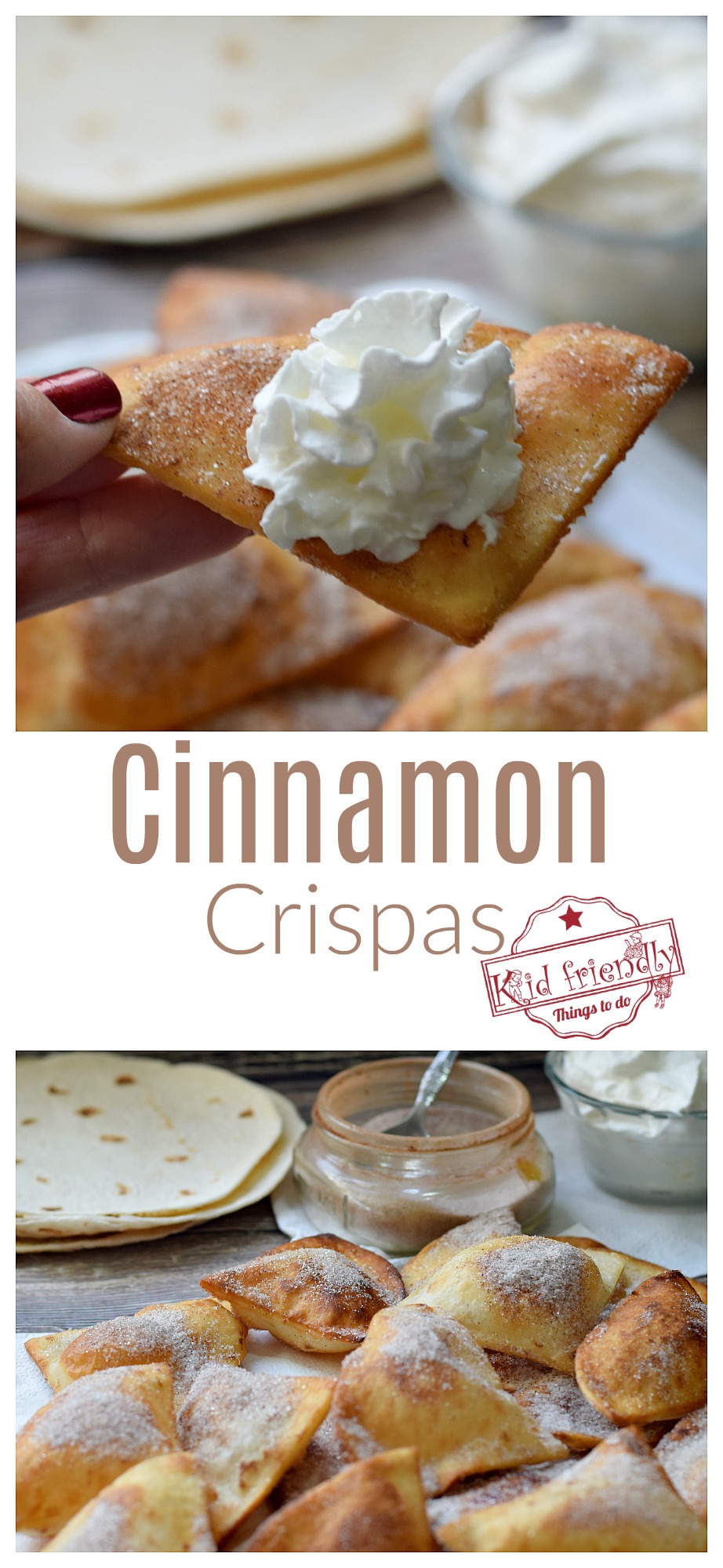 The last time we went to some friend's house for dinner, I was in charge of bringing dessert. I didn't have time to make it ahead of time. I found the ingredients for this in my kitchen, packed it all – including the frying pan, and cooked this while we chatted at the kitchen counter. They still talk about this dessert.
Homemade Cinnamon Crispas
Soft Flour Tortilla Shells
Canola Oil
Large frying pan
Cinnamon Sugar
Whipped Cream for topping
Instructions
Pour enough oil into the pan to cover a tortilla. Set it on med-high.
Cut the tortilla shells into triangles
Put a little piece of tortilla into the oil – if it bubbles, it's ready
Have a plate of paper towel ready to absorb the grease.
One layer at a time, start frying the triangles, turning when the bottom side is golden brown.
Place fried tortilla triangles onto paper towels as they are ready, and immediately sprinkle with cinnamon sugar.
Keep going with above process, until all of the tortilla triangles are done, and sprinkled with cinnamon sugar.
Serve with whipped cream
~Melissa – KidFriendlyThingsToDo.Com