Out of all of the slimes that we have made, and lately that's been a lot, this water bead sensory slime is my absolute favorite slime. I love the texture of the beads and the new dimension of fun that they add to the slime. I can't wait to share this fun sensory slime with you all, today. Come on in and I'll show you the how to on How to Make Homemade Sensory Slime – A Fun and Easy DIY for Kids: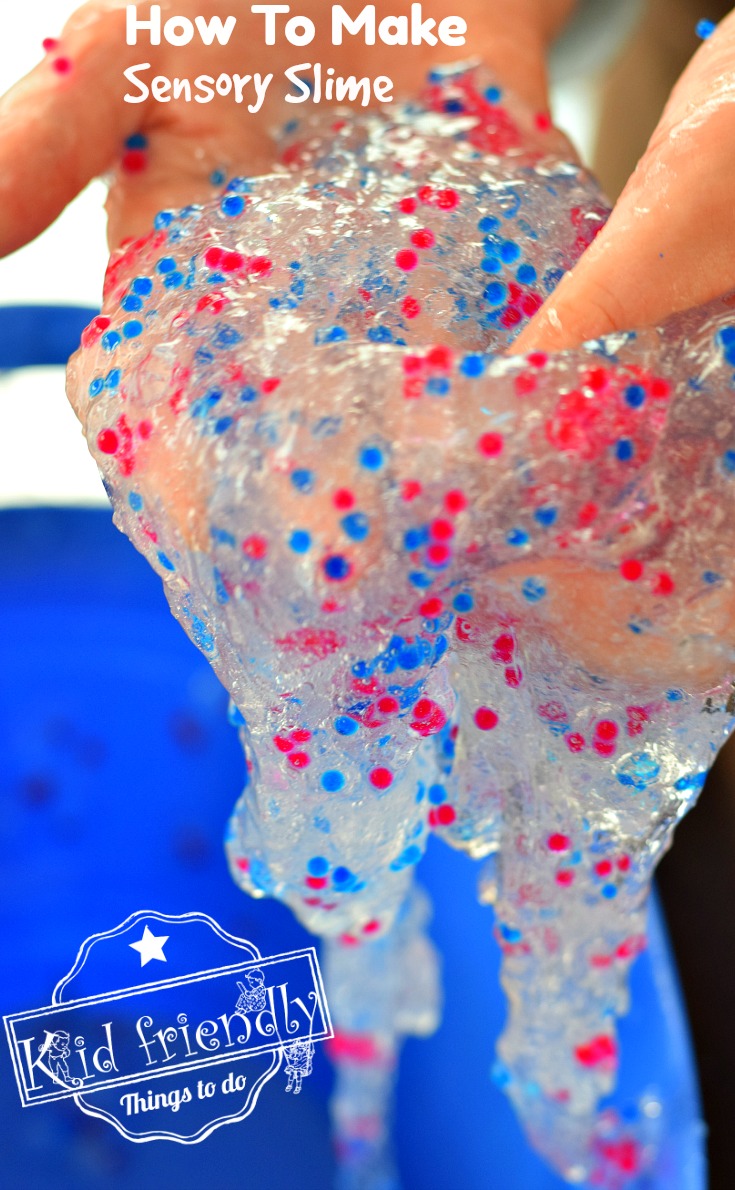 Here's What You'll Need for How to Make Homemade Sensory Slime – A Fun and Easy DIY for Kids:
(makes about 3 cups of slime – easily enough for 3 kids)
1 cup of really really warm water – warm enough to dissolve stuff, like salt or similar substance – cold water does not do as well
4 oz. of Clear glue
1/2 cup of more warm water plus
1 tsp. of borax
water beads / any color your heart desires – you'll only need 1 or 2 tbsp. to fill up your slime – find these in the floral section of a craft store
Instructions: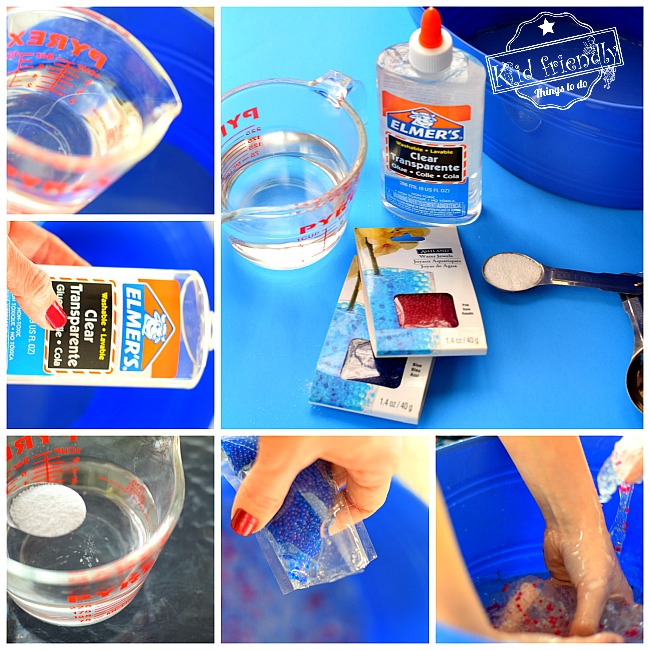 In a large bowl, mix the hot water with the clear glue
In a separate container, mix the rest of the water and borax
Pour the borax mixture into the glue mixture
Add the water beads
As long as the slime has cooled enough to touch it – Let the kids mix the water beads in with their hands
*The water beads will soften and puff up as they take on water from the slime mixture
Tip – For easier cleanup – Because some of the beads will probably escape out of the slime, Play with your sensory slime over a plastic tablecloth, tray or big bowl.
A Note about Storing your Slime and a little FYI – This slime recipe is really best when played with immediately. You can store it in an airtight container for more fun the next day. What you should expect from next day sensory slime is a very different kind of play. The beads, and really any type of sensory object that you add to a slime recipe do not bind with slime for a long period of time. When your children play the next day, the beads will pop out of the slime. It's a totally different kind of fun to watch the beads burst out of the slime and bounce everywhere. Put the slime and beads back in your airtight container, and – in a little while – the slime will ooze back around the beads for repeated fun!