The kids can't get enough of these Bubble Making Machines! I first made one for my 6 year old to have fun with. As soon as the kids saw how much fun he was having with his bubble maker, we were in the kitchen raiding the Tupperware bin for more Bubble Making Machines!
I know I say this all of the time, but I love the simple things in life. When you are planning a party, or entertaining kids in any form or fashion…who has time for complicated?
Really, who could resist this fun? We all had to have a turn!
Here's a video tutorial to help you get started. Full supply list and instructions are below:
Here's what you'll need to make your own Bubble Making Machine:
A container with lid
Optional – stickers
Hole punch
Plastic straws
Dish soap + Water
Optional:
Duct Tape to secure straw to container
Now:
Punch a hole in one end of the container and one more on the lid
Decorate the container and lid – if you want
Add a couple of teaspoons of dish detergent and add water to just "below" the hole in the container
Place the lid on the container and a straw through the side (where you made your hole)
Optional: Add a piece of tape to keep the straw in place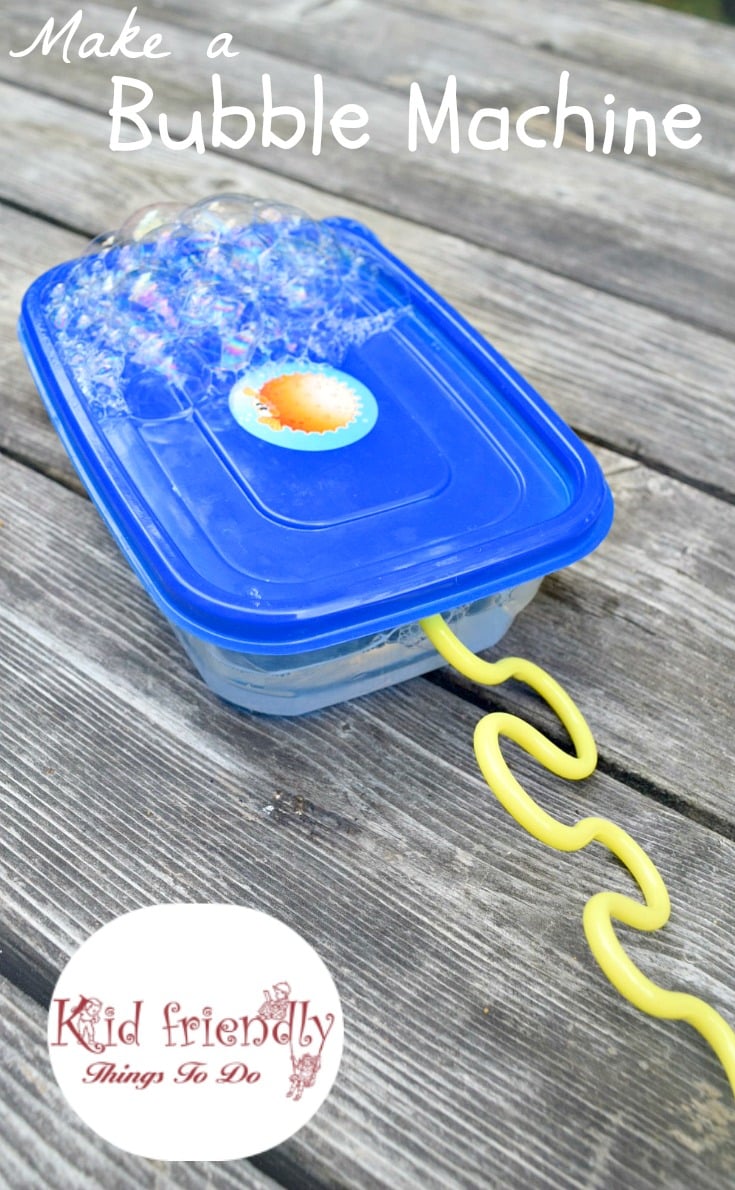 That's it, you are done my friend…Let the fun begin!