Fun Candy Turkey Treat Cups for a Thanksgiving Food Craft

Posted by Melissa in Arts & Crafts, Fun Food Crafts, Thanksgiving, Thanksgiving | 0 comments
Fall is definitely hitting the Midwest this week. We might even see a touch of winter creep in. I'm not ready for the snow to hit, but bring on fall! With the leaves changing color as we speak, I thought I'd bring out this fun food craft idea for the Thanksgiving Table! Come on in and I'll share these Fun Candy Turkey Treat Cups for a Thanksgiving Food Craft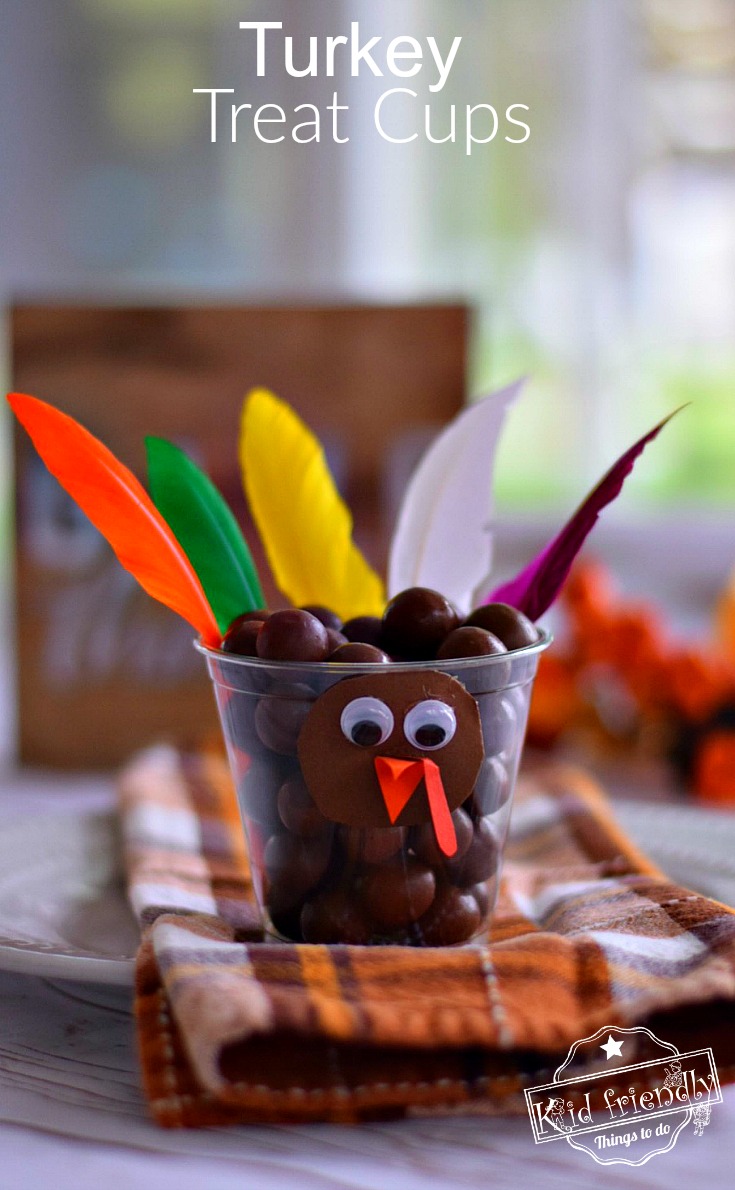 This would be a great craft to keep the kids busy while you finish mashing those delicious potatoes.
Here's What You'll Need to make these Fun Candy Turkey Treat Cups for a Thanksgiving Food Craft
Clear cups – Mine are about 9 oz.
Brown Candy to fill cups – *If you'd rather go candy free, then get brown paper filler for a candy-less turkey craft and fun place setting
Feathers
For the head:
Brown card stock cut into 2 inch squares
Red and Orange card stock
Scissors
Glue – My favorite alternative to hot glue is Fabri-tac – Love the stuff!
Googly eyes
Instructions: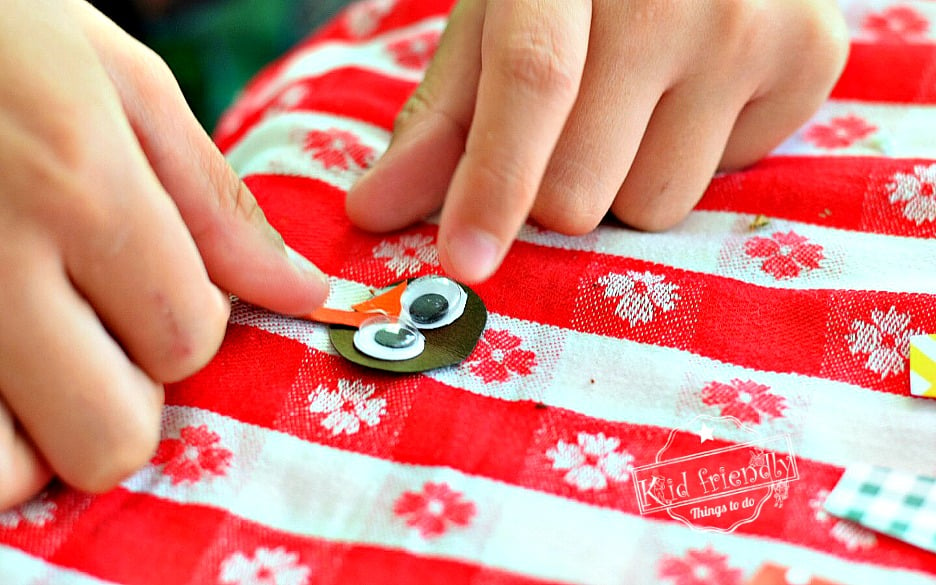 Cut the pieces for the head – Cut a circle from the brown card stock, a gobble from the red, and an orange beak
Assemble the head using glue to secure
Fill the cup with candy
Push feathers through the candy for the tail
Adhere the turkey face to the front of the cup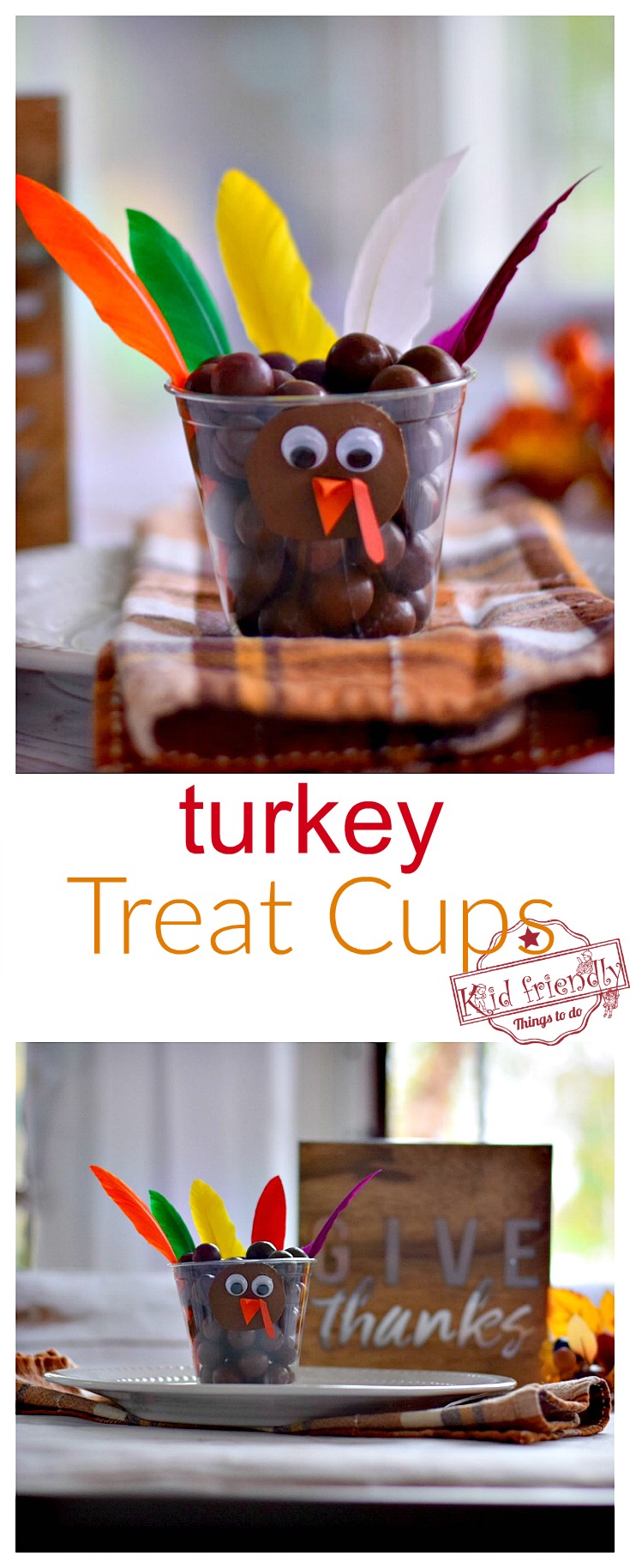 There you go! Fun and Done!
Happy Thanksgiving!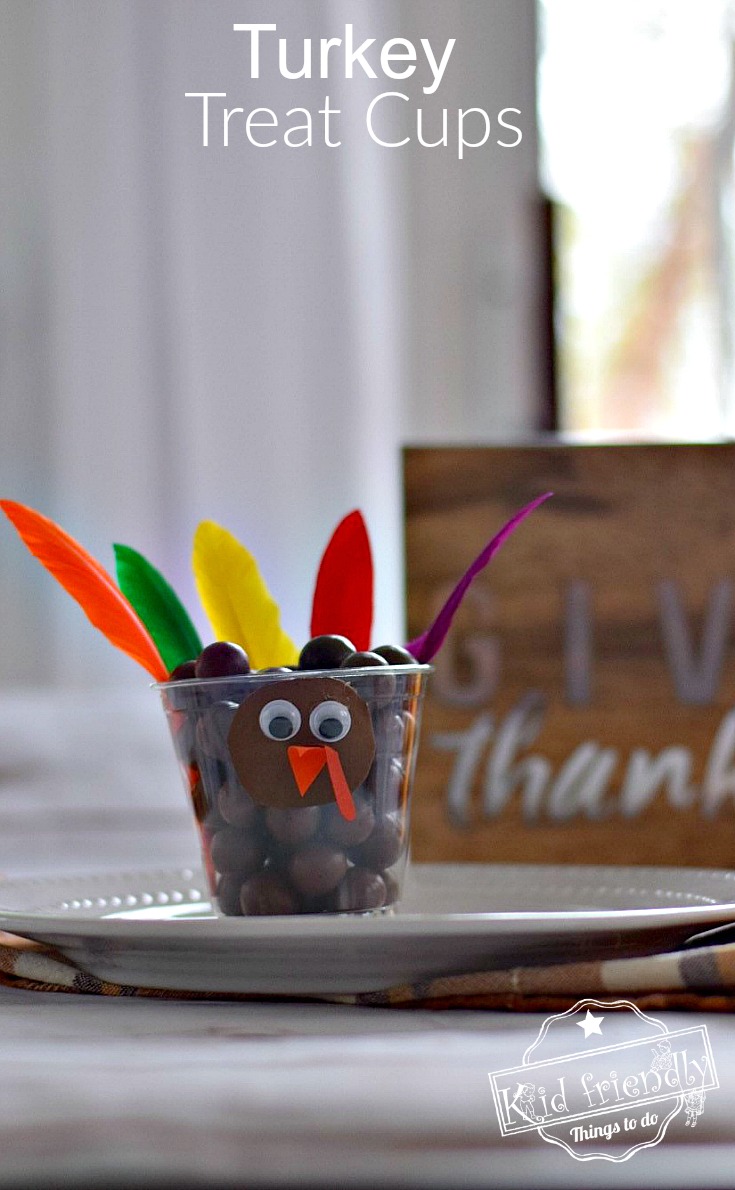 Here are my top Amazon Picks for this Fun Candy Turkey Treat Cups for a Thanksgiving Food Craft
(affiliate links)