A fun craft and a fun Halloween drink for kids all in one. Use sharpies and clear cups to design Halloween character cups. Perfect for Halloween parties or after-school treats.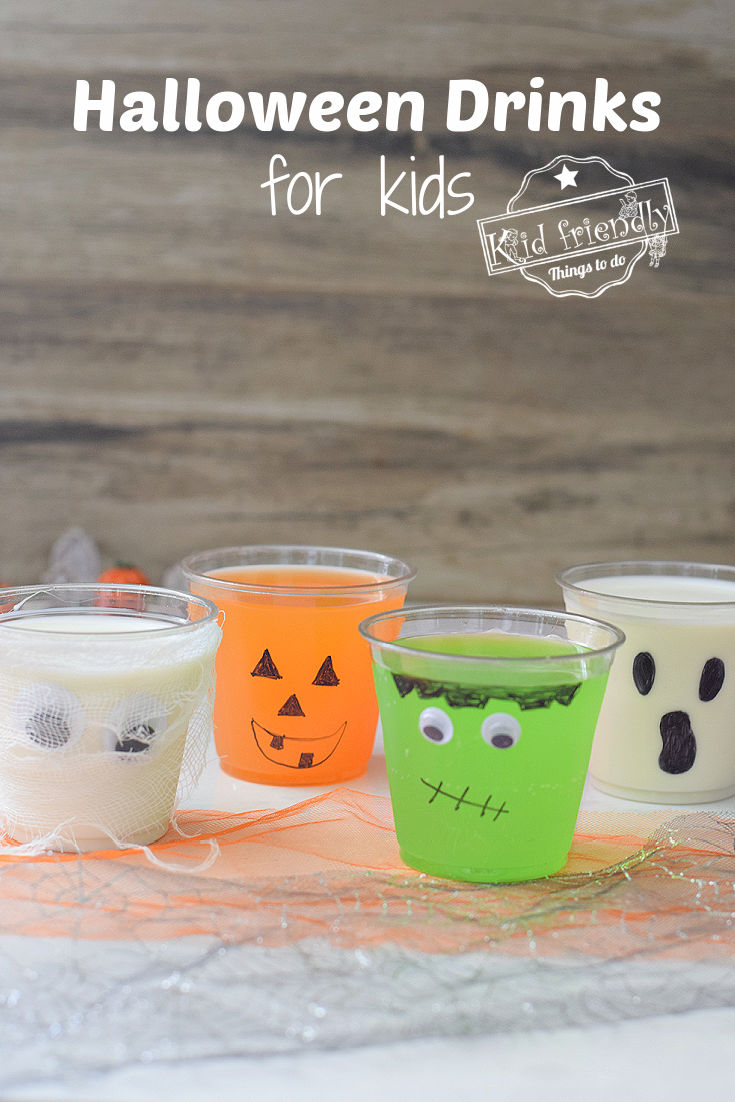 Halloween Drinks for Kids
Are you looking for fun Halloween Party Ideas? Check out some of my other ideas…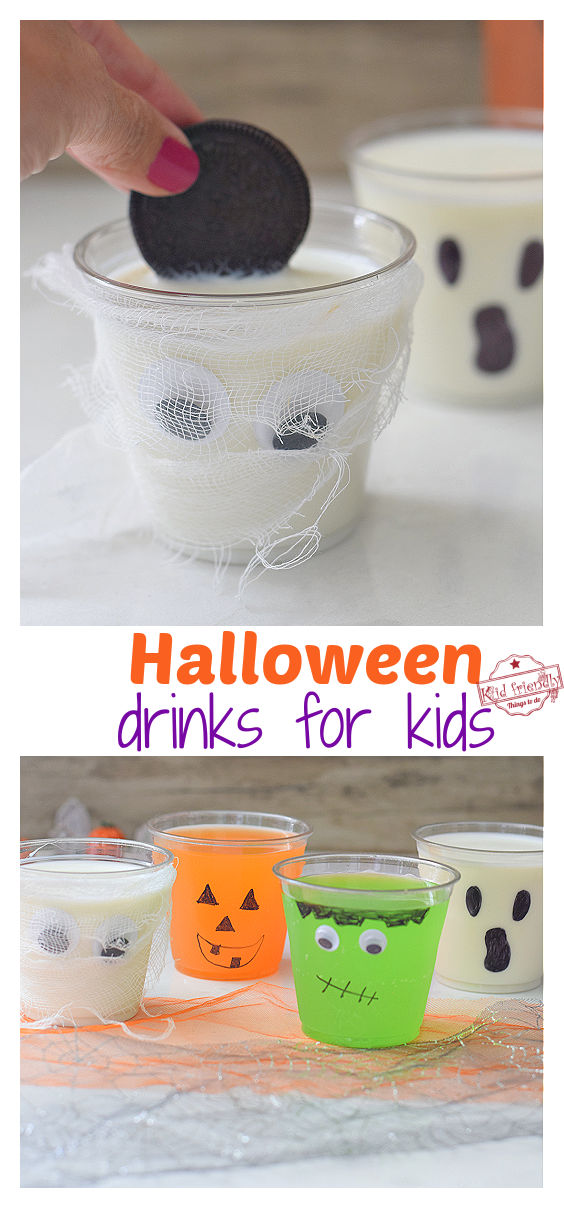 These drinks are so much fun to create. You can really let your imagination carry you away with the endless possibilities for Halloween character drinks.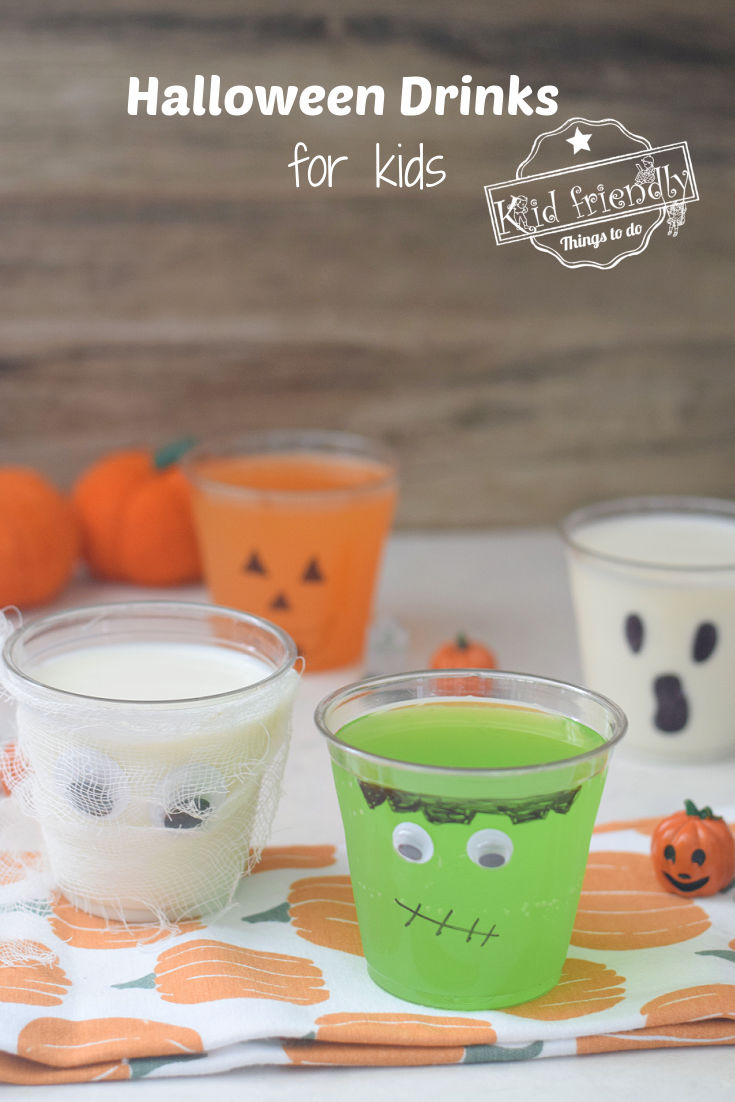 The best part is filling your creation up with colorful liquid and watching it come to life.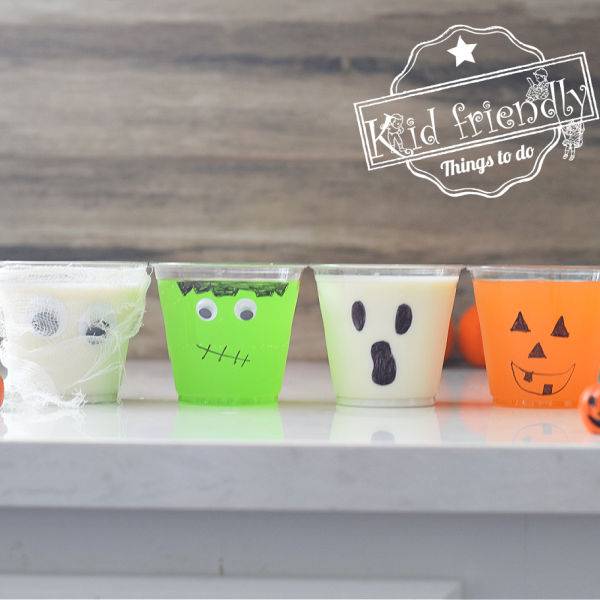 Are you ready to make these fun Halloween cups? Let's make sure you have everything you need…
clear plastic cups – I used 9 oz. short cups
black sharpie
gauze
low temp glue gun
googly eyes – various sizes
Instructions: 
Mummy:
glue large googly eyes onto cups
wrap the cup with gauze, going back and forth – covering the eyes
glue to secure
this cup should be filled with a white drink like milk
Frankenstein:
glue googly eyes on the cup
use a black sharpie to draw the hair on the forehead and stitches for the mouth
this drink should be filled with a green drink like a green Hawaiian punch, green Gatorade, green Kool-Aid, or other green drink
Ghost:
use a black sharpie to create a ghost face
fill with a white drink like milk
Jack-O-Lantern:
use a black sharpie to make a Jack-O-Lantern face
fill this cup with an orange drink like orange soda or orange juice
~Melissa – KidFriendlyThingsToDo.com