This large Spell Book Brownie From Hocus Pocus is perfect for a fun Halloween Treat. Easy to make, delicious, and perfect for your Halloween Party.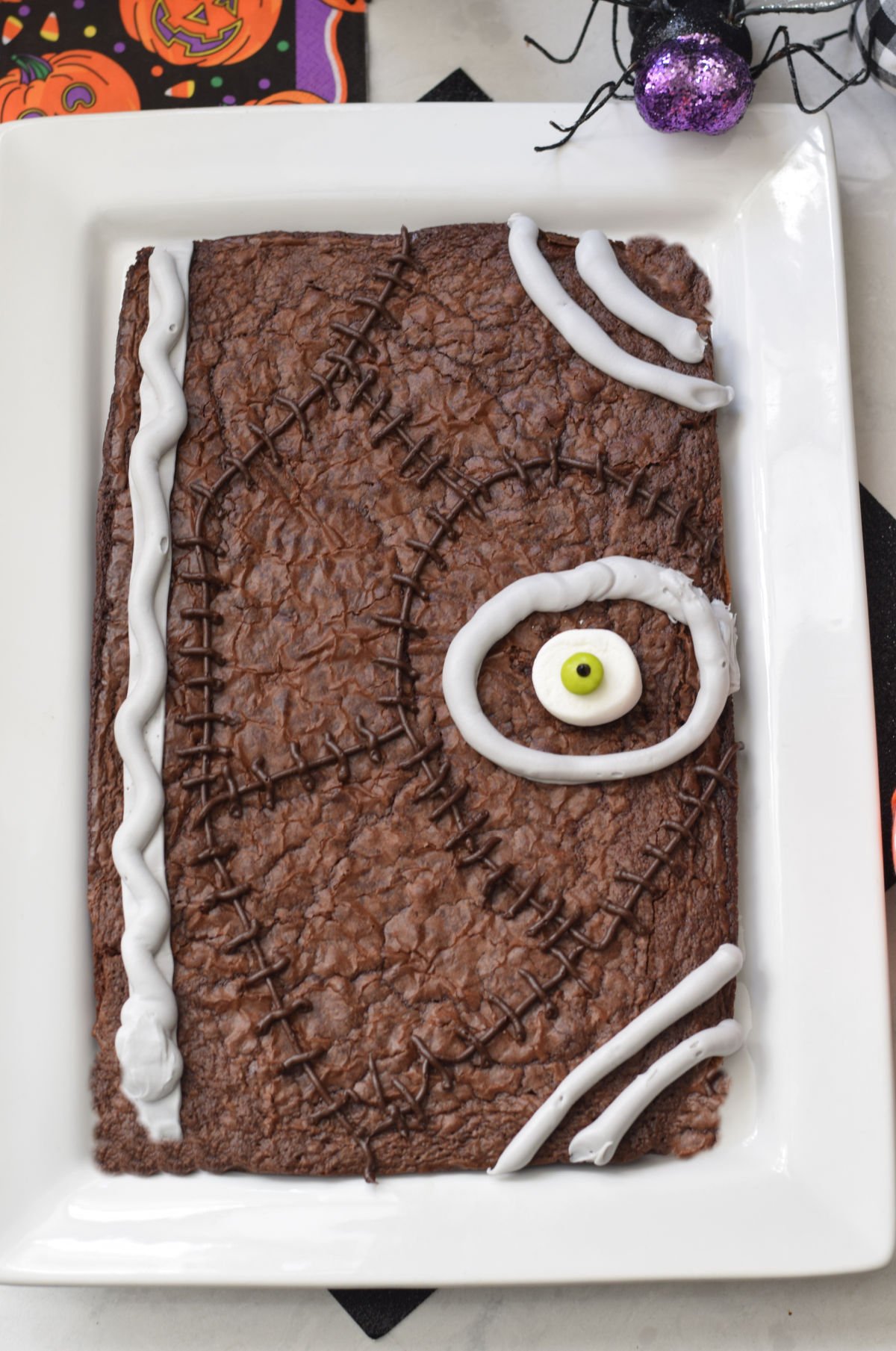 Hocus Pocus Book Brownies
I love all of the little Hocus Pocus brownies floating around the web. I thought I might make some of them this year in honor of one of our favorite Halloween Moves. Then, I started to think that it might be more fun, and less time-consuming to decorate one whole batch of brownies as one lifesize Hocus Pocus Spellbook Brownie.
You can decorate one brownie and then cut it into several. How easy is that?
If you are looking for Halloween Treats to go along with your Hocus Pocus theme then you might like my ideas for Rice Krispies Ghosts, Witch Hat Cupcakes, or Witch Hat Oreo Cookie Treats
What I love about his Hocus Pocus Book Brownie
You don't have to decorate 24 little brownies, just one and the impact is still amazing! The kids absolutely go crazy over this fun brownie treat for Halloween
It is a fun and easy treat for Halloween
This book brownie is perfect for Hocus Pocus Fans
Ingredients You'll Need
Brownie Mix – Specifically I bought a Betty Crocker Original Brownie Mix
Oil – I basically used the amount that the back of the box
Water – Again, I used the amount the back of the box suggested
Egg – Use a large egg
Chocolate Syrup – this packet came with my brownie mix. If you do not have one then don't worry about it
Frosting – You'll need white frosting, but the flavor is up to you. You can use vanilla or cream cheese flavor
Black Writing Gel – This is easy to find in most baking aisles, especially around Halloween. It will be used to mix with the white frosting to make the silver color that the book in the movie actually has, not the black color that most bloggers are using
Powdered Sugar – You'll want this to mix with the frosting to thicken it up. It will set up faster and will stay in place better when it is thick
Marshmallow – I went back and forth with how to make a good eye for the book. I almost went with a giant-sized marshmallow, but ultimately, In the end, I used a regular-sized marshmallow
Green M&M – I used a Halloween Green M&M which you can find in Halloween M&M mixes
Chocolate Frosting – You'll want this to make the stitches in the book
Equipment You'll Need
I will leave some links to Amazon to share my top picks for the equipment you'll need
You'll need a few different tips to pipe the frosting with. The book in the movie has a flat line and for that you'll want a flat tip like a basketweave tip. You'll also want a playing piping tip that is a large round tip to make the snake, the corner decorations, and the circle around the eye. Finally, you'll want a small round tip called a writing tip for the stitches
This brownie should be baked in a 9×13 inch pan or similar size baking dish
You'll also need mixing bowls, and utensils for measuring and mixing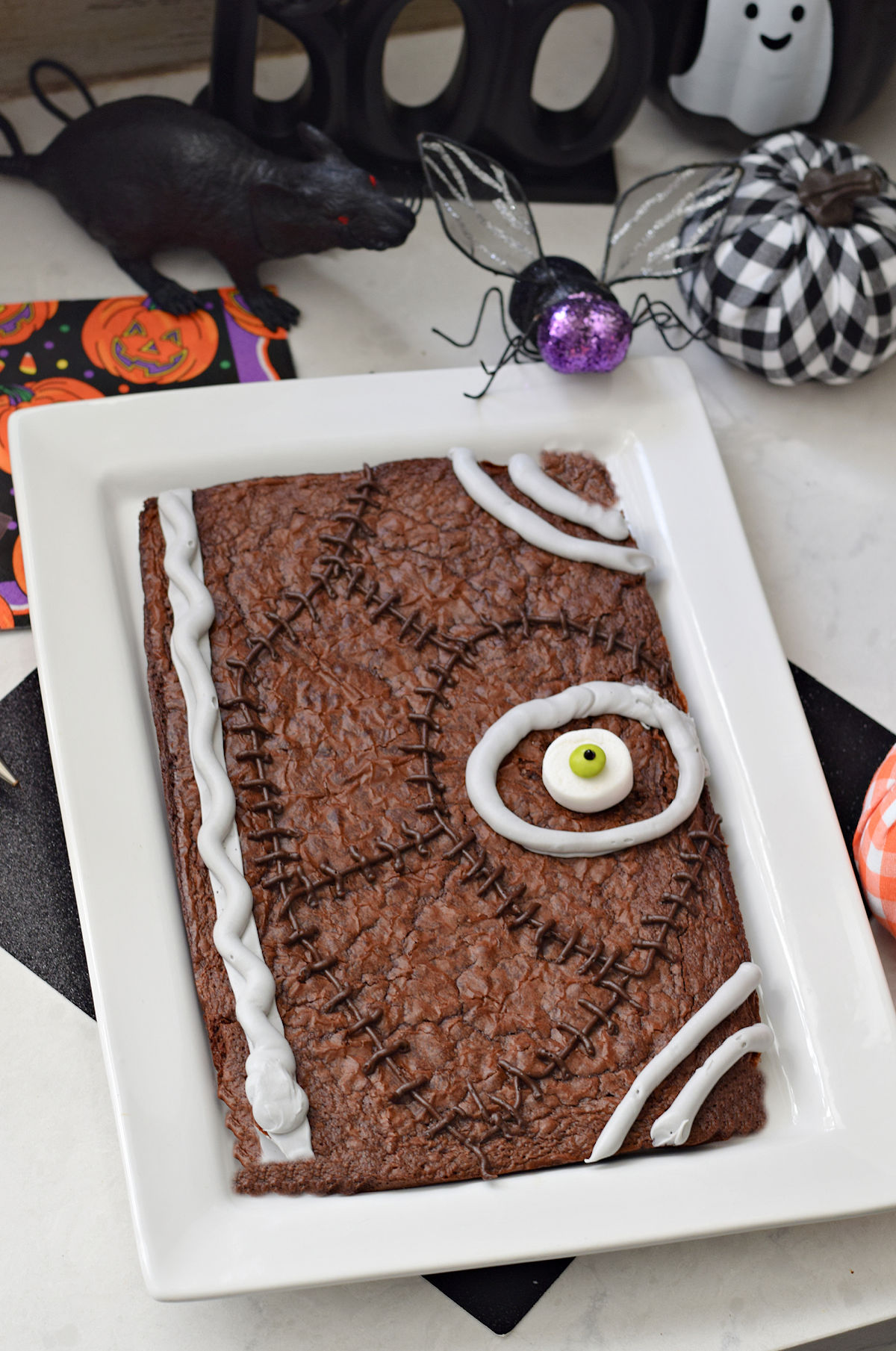 How to Make a Spellbook Brownie from the movie Hocus Pocus
Step One
Mix the brownie mix, egg, water, and oil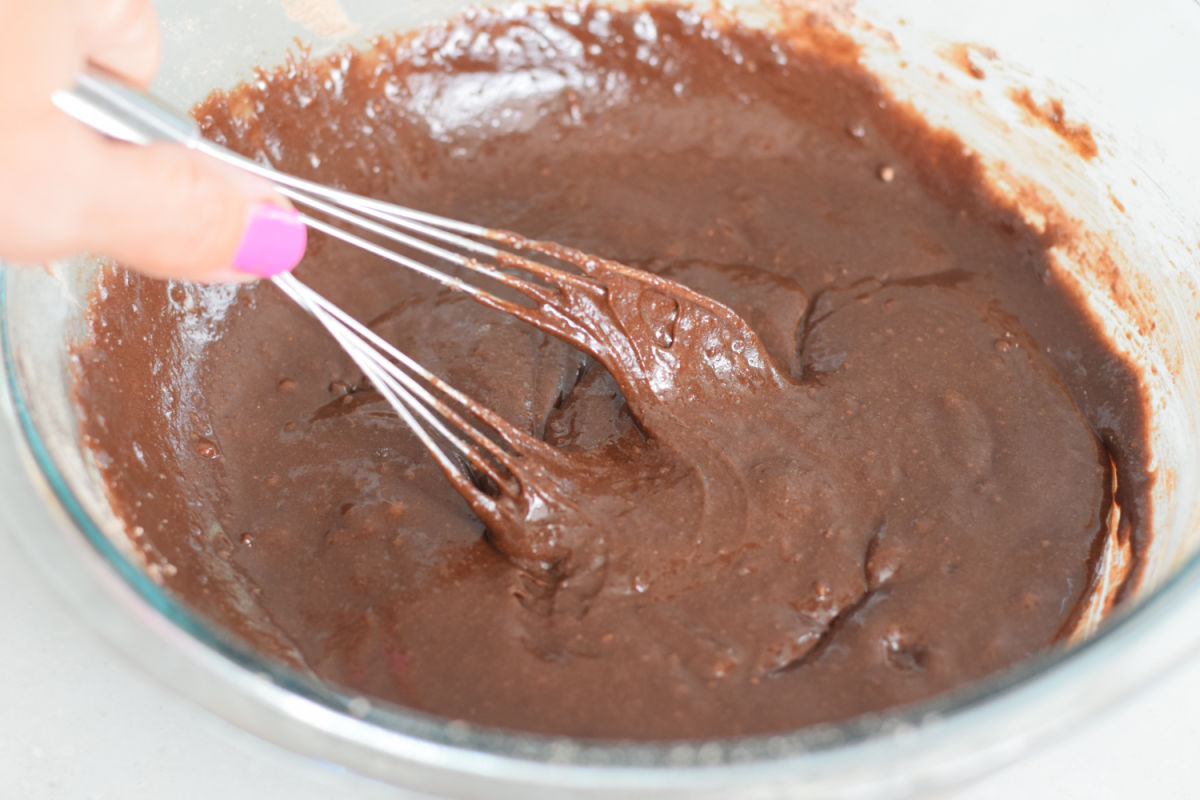 Step Two
Spread the batter into a rectangular pan that has been lined with parchment paper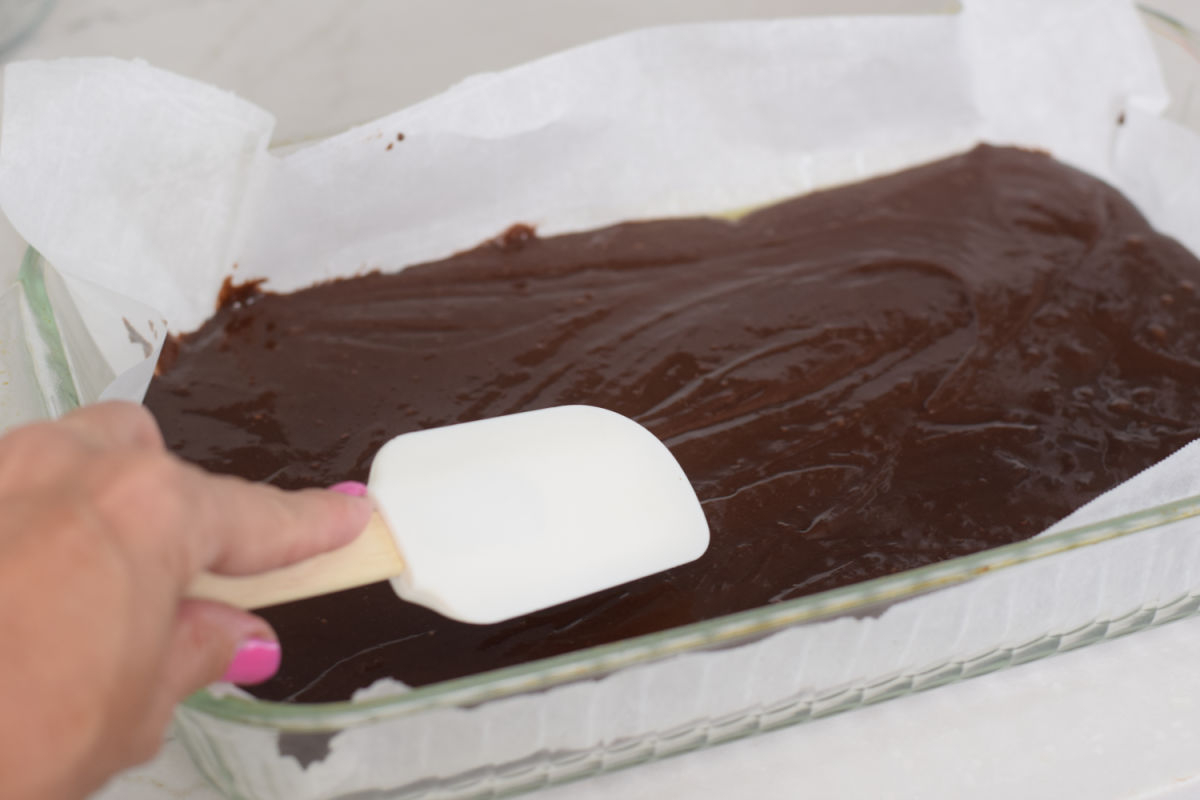 Bake until cooked through and set out to cool for about an hour
Step Three
Once the brownie has completely cooled, pull the parchment paper up to lift the brownie out of the pan
If you can, then pull the parchment paper off of the bottom of the brownie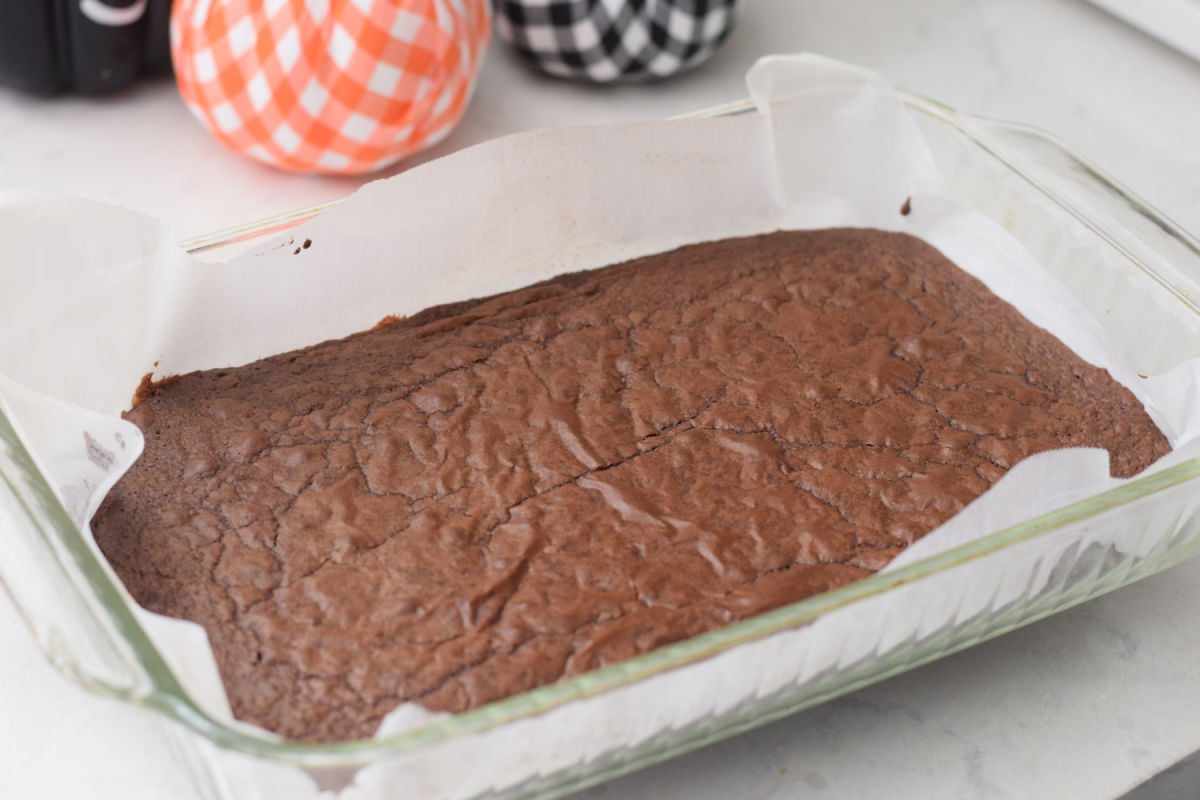 Step Four
Making the Eye
Cut a tip off of the marshmallow about 1/4 inch deep
To that, use frosting to attach the green M&M into the center and then dot a black dot of gel onto the M&M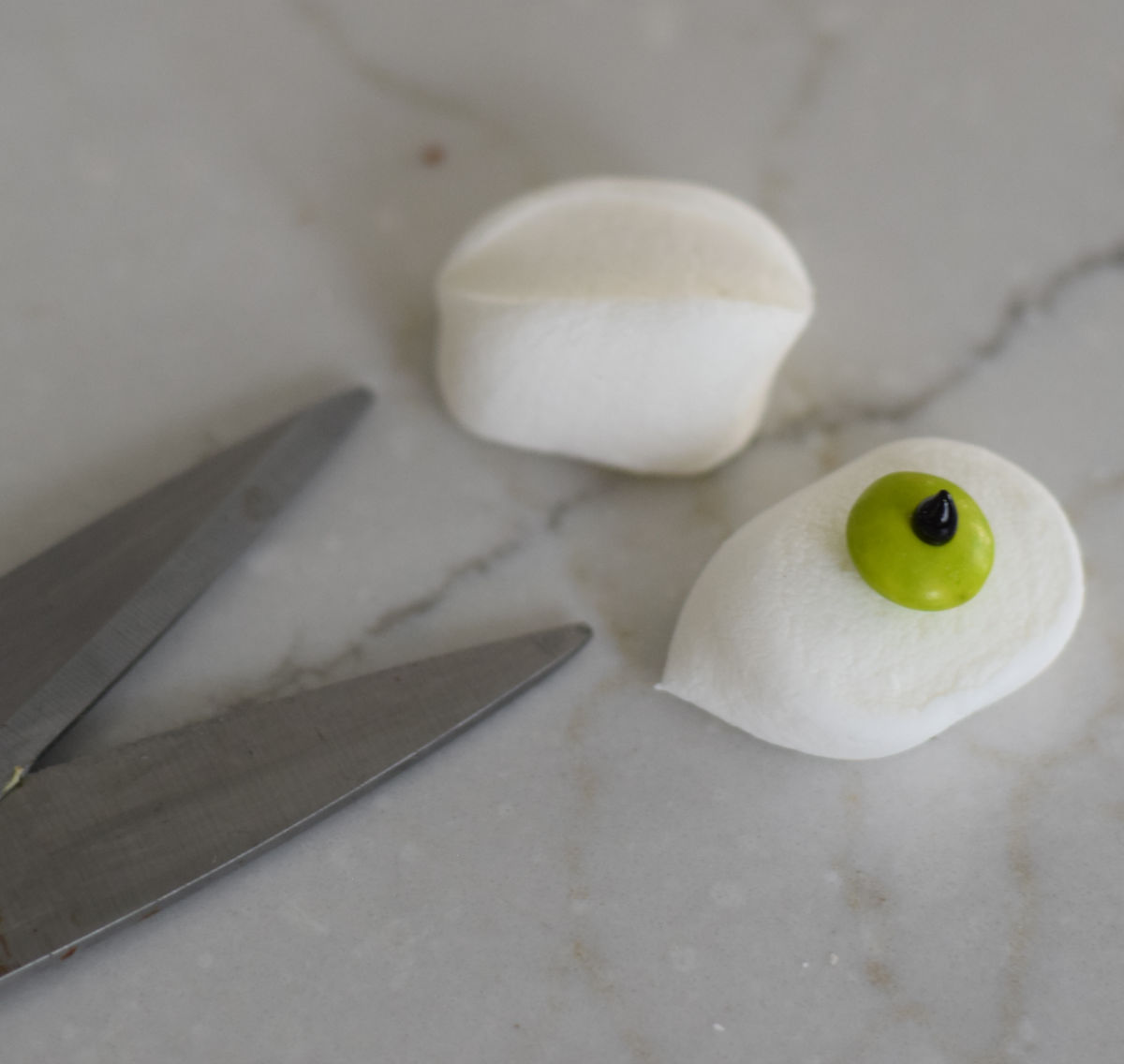 Now you can start to decorate the brownie
Step Five
Mix as much black gel as you need into your white frosting to make a silver color
Into the silver frosting, mix in the powdered sugar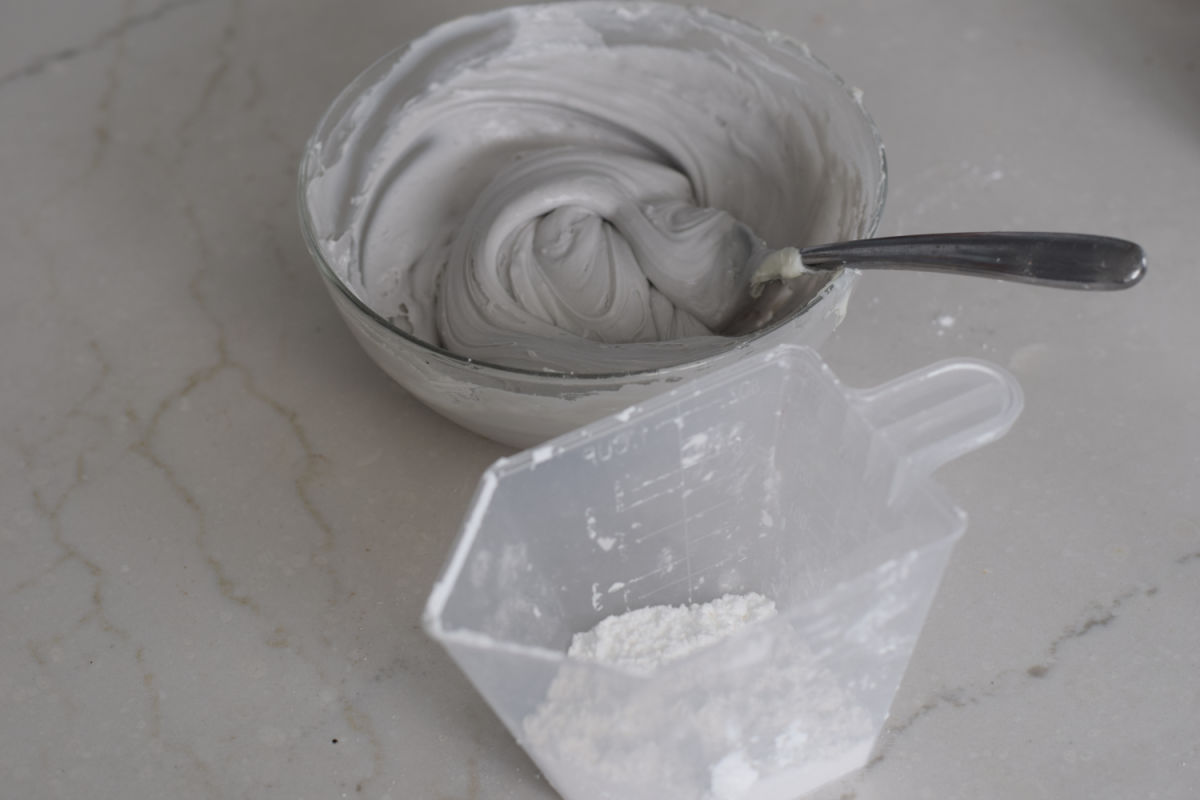 Step Six
Silver Decorations
Attach the basket weave tip to a piping bag and fill it with the silver frosting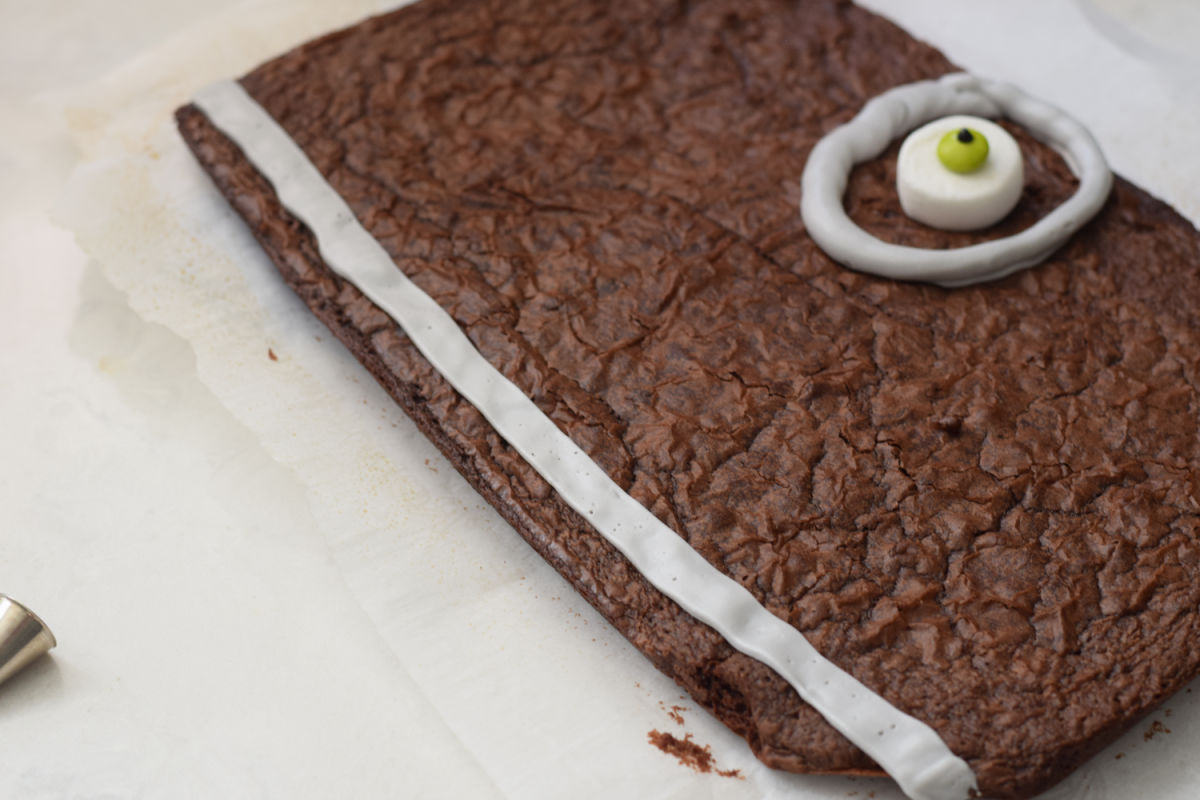 Make a line going down the left side of the book
Replace the tip with the large round tip
Make a wavy snake on top of the line you just made and add some curves to the other 2 corners of the book
*Note – The Hocus Pocus books actually has curled up snakes in the other 2 corners. I did not want to make the book that complicated so I kept it simple with some curved lines
Step Seven
Stitches
Now, add about 1/4 of the chocolate frosting into a piping bag that has been fitted with a writing tip
Use the writing tip to make stitches around the book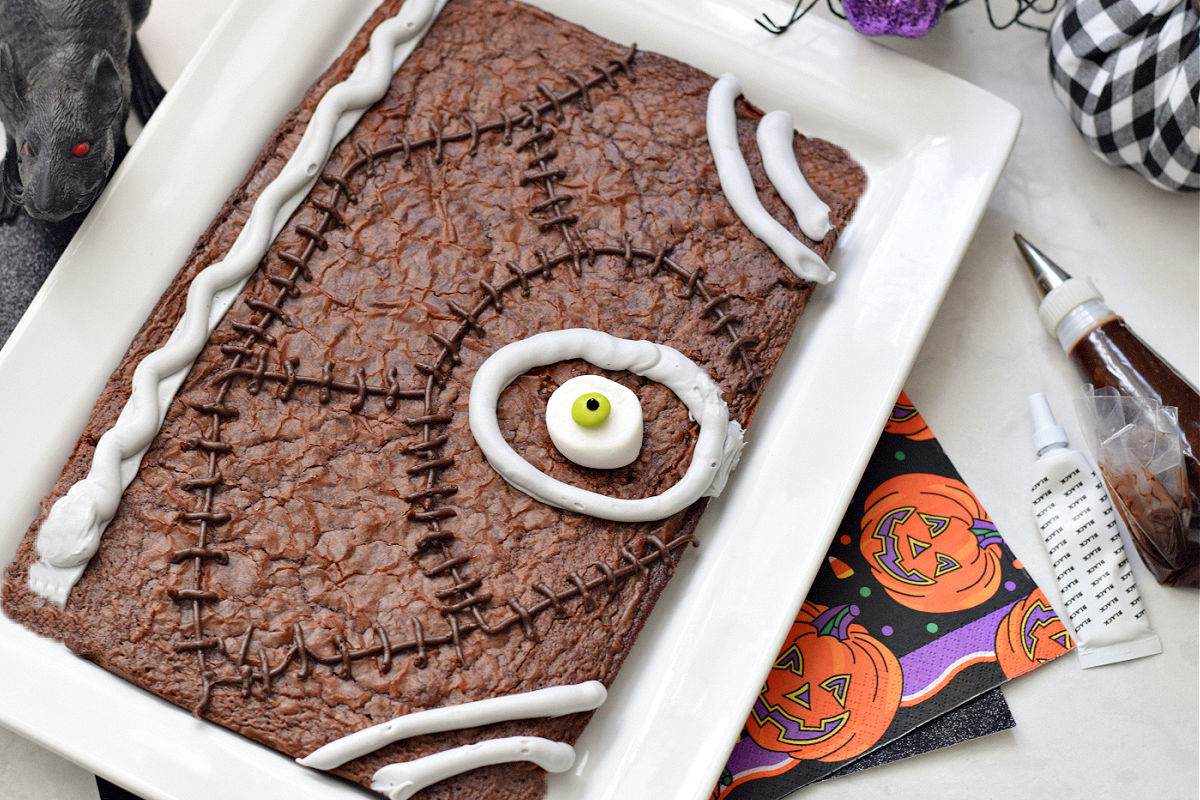 Expert Tips
After the frosting has had time to dry, you can cut the brownies into squares or rectangle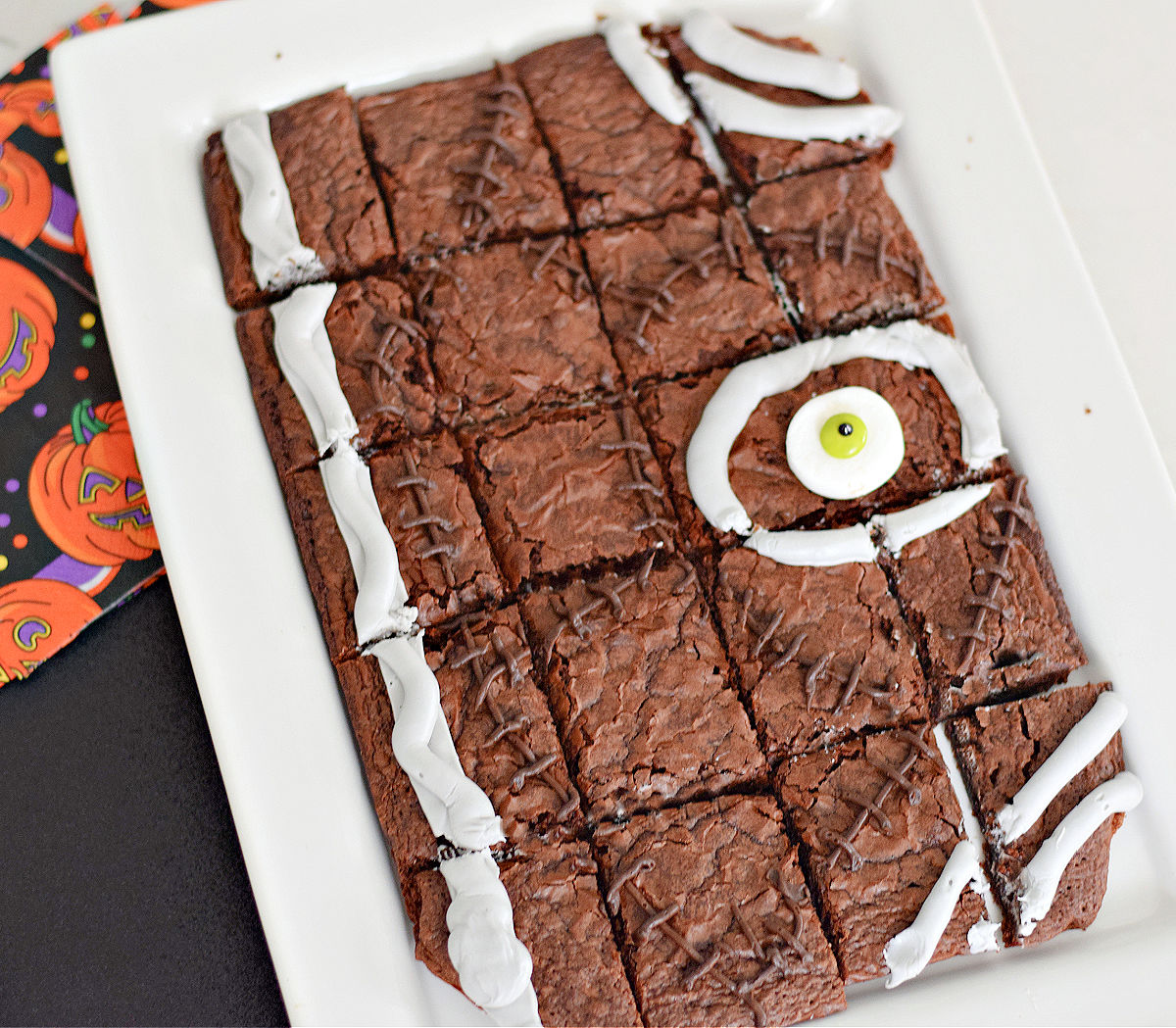 Recipe Variations
You can cut the large brownie into about 20 smaller rectangles and decorate each one with a candy eyeball and black gel frosting
What to Serve with your Book Brownie – Hocus Pocus
I would serve lots of fun Halloween Treats that make you think of Hocus Pocus like these fun Hocus Pocus Treat Ideas:
Pumpkin Shaped Treats
Spider Treats
Witch Broom snacks
Eyeball snacks
A Hocus Pocus Charcuterie Board
Frankenstein snacks for Billy
What is the Book from Hocus Pocus Called?
Winifred lovingly refers to the spell book as "Book" and she calls it to her as you would a pet
Can I Make Hocus Pocus Brownies Ahead of Time?
Yes! As a matter of fact, It's better if you make this Hocus Pocus Treat ahead of time so the brownie can cool completely and the frosting has time to harden before cutting the brownie
Make Ahead and Storage
Making Ahead: You'll want to make this brownie recipe a couple of hours in advance or the day before
Storage: You can store this brownie in a container at room temperature for a few days
You can also keep it uncovered overnight and it will still be soft
More Hocus Pocus-Themed Treats You'll Enjoy
Serving Size
This recipe makes about 20 individual-sized brownies
Follow along with me on Social Media
If you don't want to miss an idea then follow along with me on my favorite places to share my ideas like Pinterest, or on Facebook
My top Amazon Links for this Halloween Fun Treat
(affiliate links)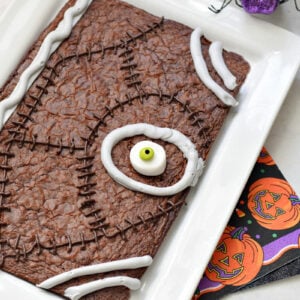 Hocus Pocus Brownies
Simple to make Hocus Pocus Brownies for a fun Halloween treat
Equipment
writing tips

large round tip, writing tip, basket weave tip

2 piping bags

2 couplers for piping tips

1 9×13 inch baking pan

mixing bowls, measuring tools, and utensils
Ingredients
1

box

Betty Crocker Original Brownie Mix

⅓

cup

vegetable oil

3

Tbsp.

water

1

large

egg

½

cup

frosting

white

1

tsp.

black gel

approximate

⅓

cup

powdered sugar

½

cup

frosting

chocolate
Instructions
Mix the brownie mix, egg, water, and oil

Spread the batter into a rectangular pan that has been lined with parchment paper

Bake until cooked through and set out to cool for about an hour

Once the brownie has completely cooled, pull the parchment paper up to lift the brownie out of the pan

If you can, then pull the parchment paper off of the bottom of the brownie
Making the Eye
Cut the tip off of the marshmallow about 1/4 inch deep

To that, use frosting to attach the green M&M into the center and then dot a black dot of gel onto the M&M

Now you can start to decorate the brownie

Mix as much black gel as you need into your white frosting to make a silver color

Attach the basket weave tip to a piping bag and fill it with the silver frosting
Silver Decorations
Make a line going down the left side of the book

Replace the tip with the large round tip

Make a wavy snake on top of the line you just made and add some curves to the other 2 corners of the book

*Note – The Hocus Pocus books actually has curled up snakes in the other 2 corners. I did not want to make the book that complicated so I kept it simple with some curved lines
Stitches
Now, add about 1/4 of the chocolate frosting into a piping bag that has been fitted with a writing tip

Use the writing tip to make stitches around the book
Nutrition
Calories:
203
cal
Carbohydrates:
30
g
Protein:
2
g
Fat:
9
g
Saturated Fat:
2
g
Polyunsaturated Fat:
3
g
Monounsaturated Fat:
3
g
Trans Fat:
0.03
g
Cholesterol:
9
mg
Sodium:
99
mg
Potassium:
7
mg
Sugar:
22
g
Vitamin A:
14
IU
Calcium:
2
mg
Iron:
1
mg