The kids are back in school and I'm taking advantage of my days alone to transform my page from summer to a fun fall and Halloween page. It's such a fun time of year. Today, I'm sharing a fun Eyeball Marshmallow that's so easy to make and sure to be a hit with the kids. Come on in and I'll share this Spooky Marshmallow Eyeball for a Kid's Halloween Fun Hot Chocolate Treat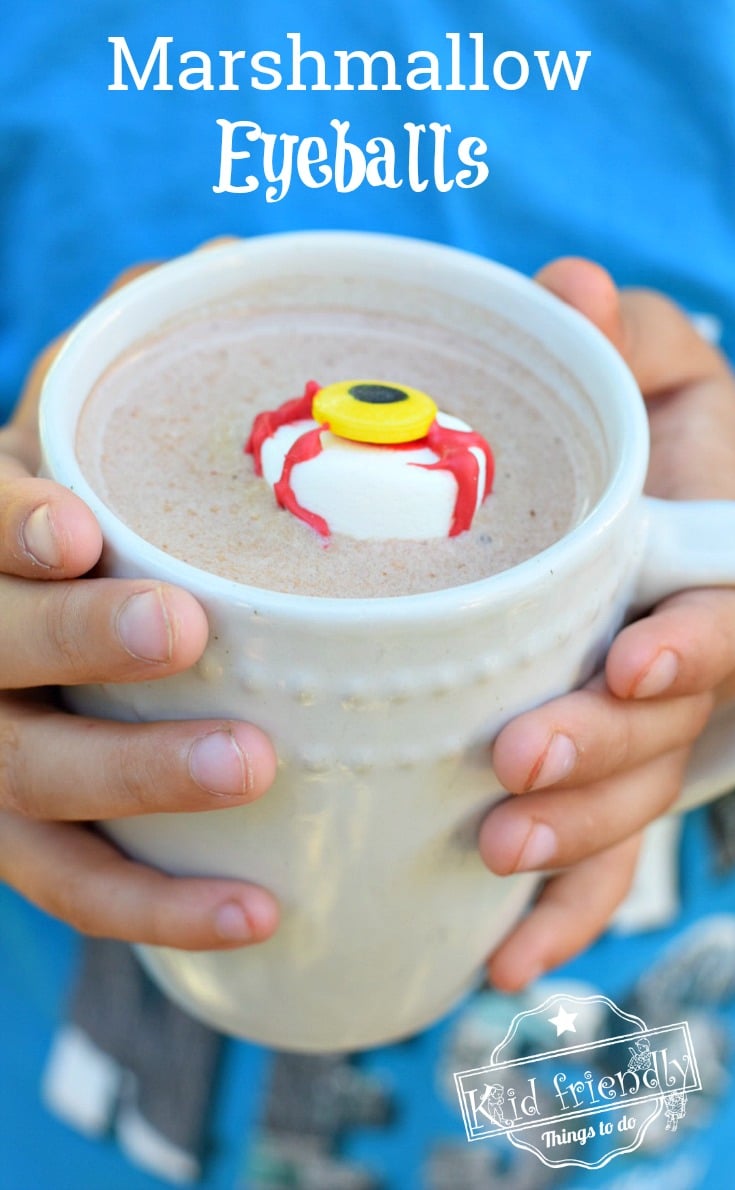 Don't these look like fun?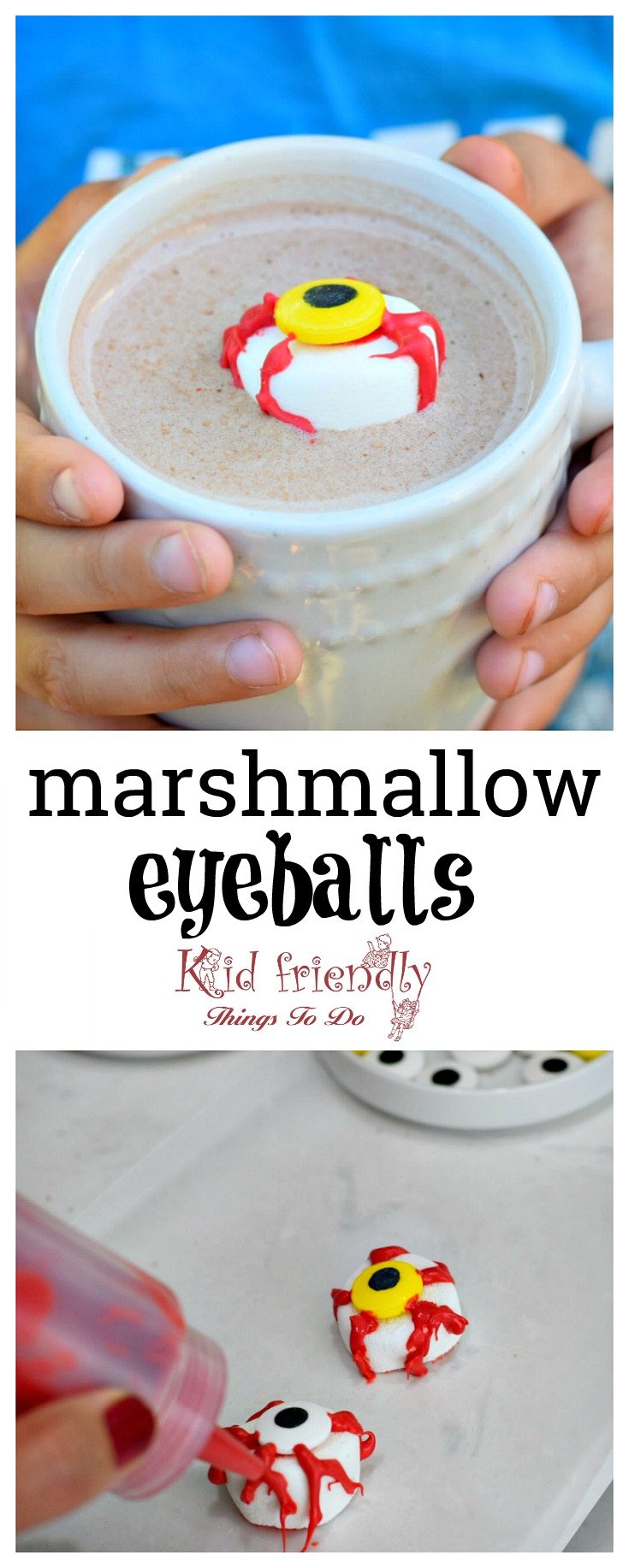 They are really simple to make and such a fun way to add a little something extra this fall to your kid's hot chocolate drinks.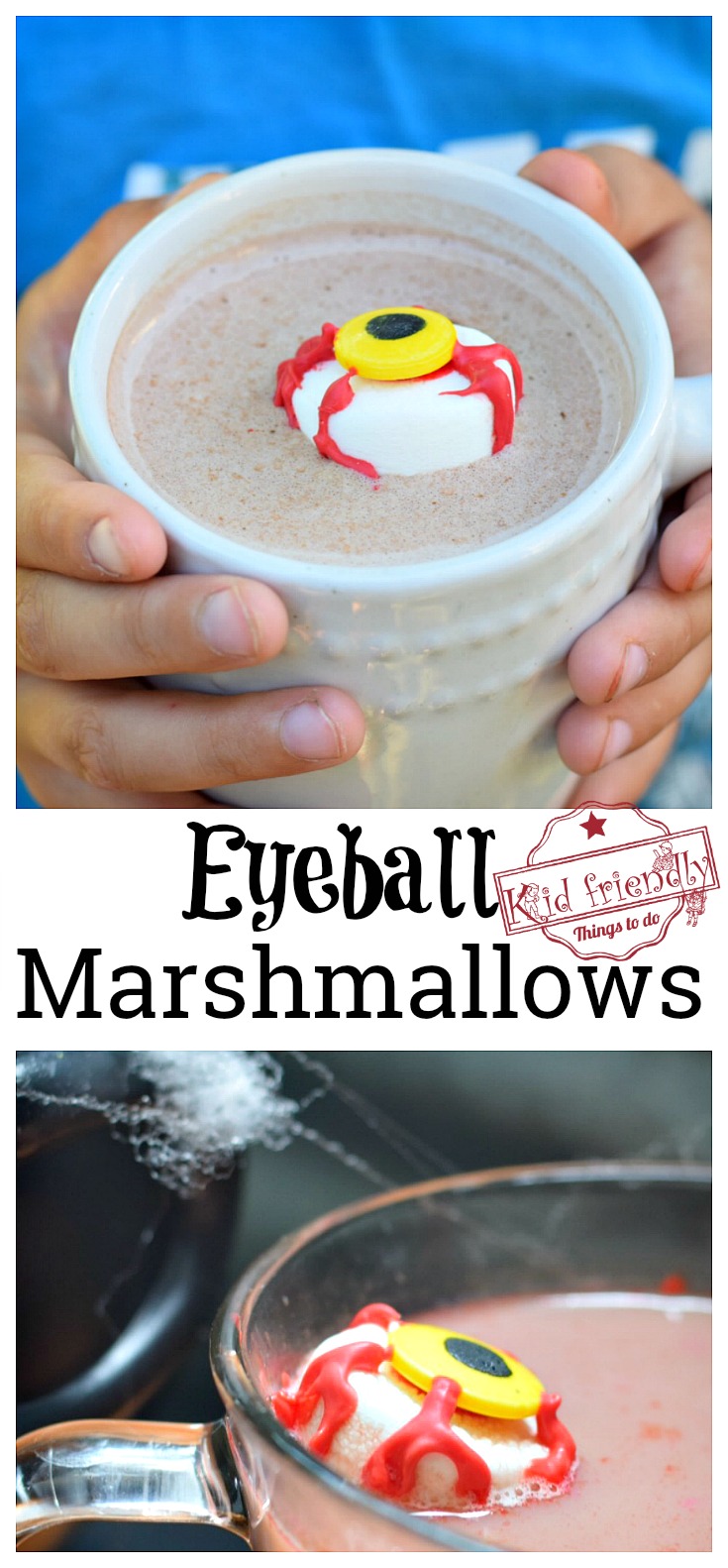 One marshmallow bag will make oodles and you can store them away to just pop on the kid's drinks on a nice cool evening that's perfect for hot cocoa.
Here's what you'll need for Spooky Marshmallow Eyeball for a Kid's Halloween Fun Hot Chocolate Treat
large marshmallows – I just used the regular old large, but the giant campfire marshmallows would even be better – I like to use Kraft Jet-Puffed Marshmallows
red chocolate melts – my preferred brand is Wilton
candy squeeze bottle
spooky candy eyeballs and/or regular candy eyeballs – Wilton makes these too
red sugar crystals
wax paper

First off, grab a microwave proof glass bowl and melt your red chocolate melts – I like to microwave for 1 minute, stir and then microwave 30 seconds and stir until smooth
transfer the melted chocolate into your squeeze tube
cut the marshmallows in half
pour some of the sugar crystals into a small plate
place the sticky side of the marshmallow into the red sugar crystals to coat the bottom – voila', it's not sticky anymore!
place the dipped marshmallows onto wax paper – sugar side down
place a dab of melted chocolate in the center of the marshmallow and press a candy eye onto it
now, let your creative juices flow and make some ugly veins going down the marshmallow – start at the candy eye and go down – I made about 4 to 6 veins per marshmallow
* try to distribute the chocolate evenly on both sides, so you don't make one side heavy with chocolate or your marshmallow will just topple right over with all of the weight on one side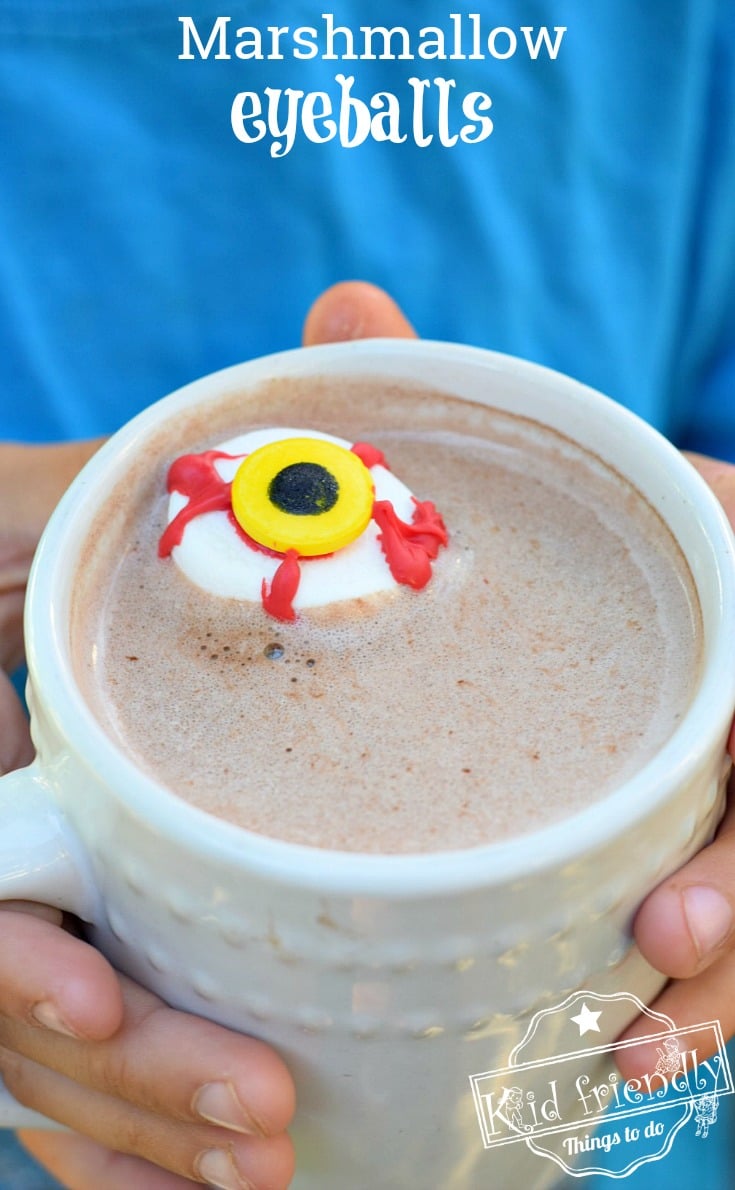 That's it! Enjoy
you can store your extra eyeball marshmallows in an airtight container
Here are my top Amazon Picks for Spooky Marshmallow Eyeballs for a Kid's Halloween Fun Hot Chocolate Treat
(affiliate links)
[box] [/box]