These Frankenstein Chocolate Spoons are so much fun! My kids love to dip them into their hot chocolate, and watch them melt away! They are perfect for a Halloween or Hotel Transylvania Party.
Here's what you're gonna need for these Frankenstein Spoons!
Black Plastic Spoons
Lime Green Chocolate Melts – Wilton preferred
Black Chocolate Melts – Wilton preferred
A baggie, or Squeeze bottle for decorating
Tootsie Rolls or Chocolate Chips
Candy Eyes
Wax Paper

Set your ingredients out
Melt your 2 chocolate colors in glass bowls using the instructions on the bag
Grab a cookie sheet, and throw on some wax paper
Dip your spoons into the green chocolate, and set them down on the wax paper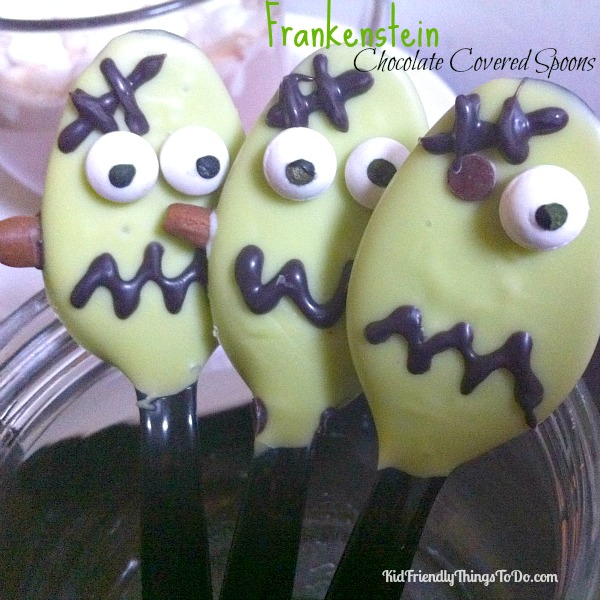 If you want to give hime a black eye, like the guy on the right…insert a chocolate chip while the chocolate is still warm enough to push into. Once it hardens, it won't sink in
Let the chocolate harden by cooling off *you can speed up the cool off time by popping them in the fridge or freezer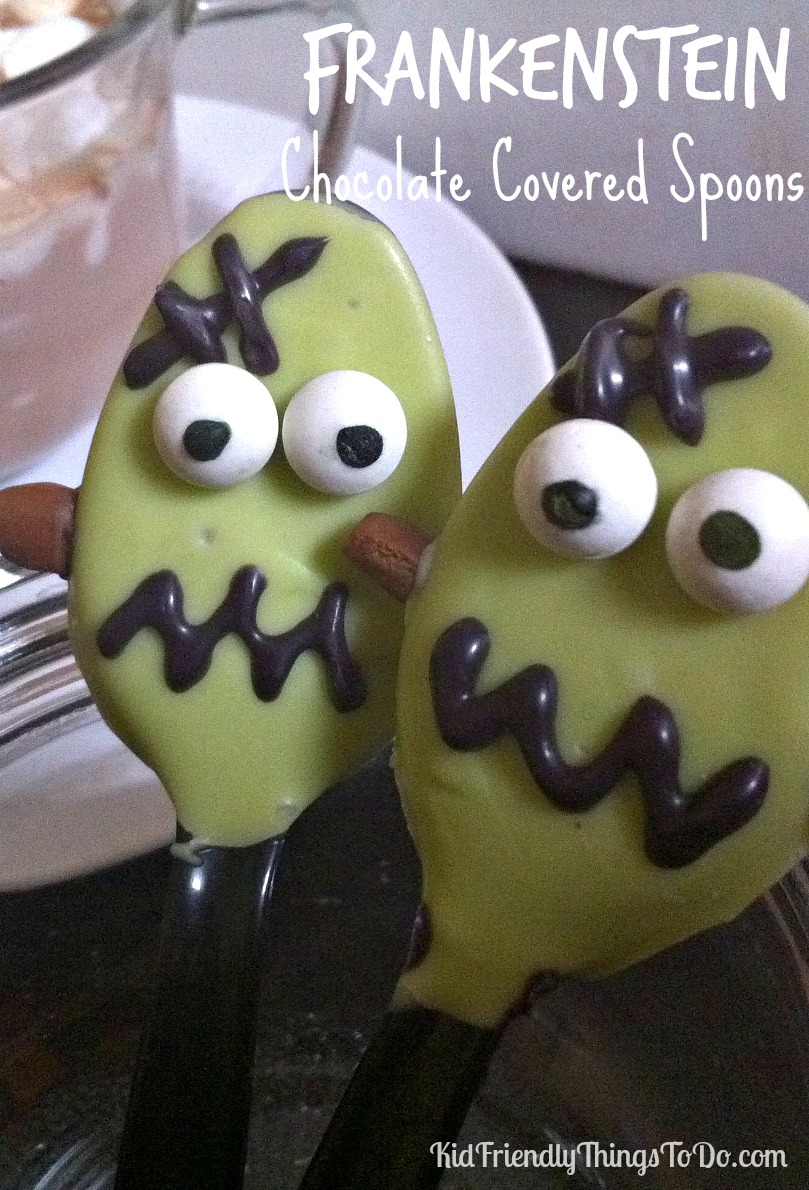 Use your melted chocolate as glue to add eyes, and bolts (pieces of rolled out tootsie roll or chocolate chips inserted tip first)
Put your melted black chocolate into your squeeze tube or baggie with corner snipped off, and decorate over the spoon with stitches, and a zig-zag mouth
You're Done!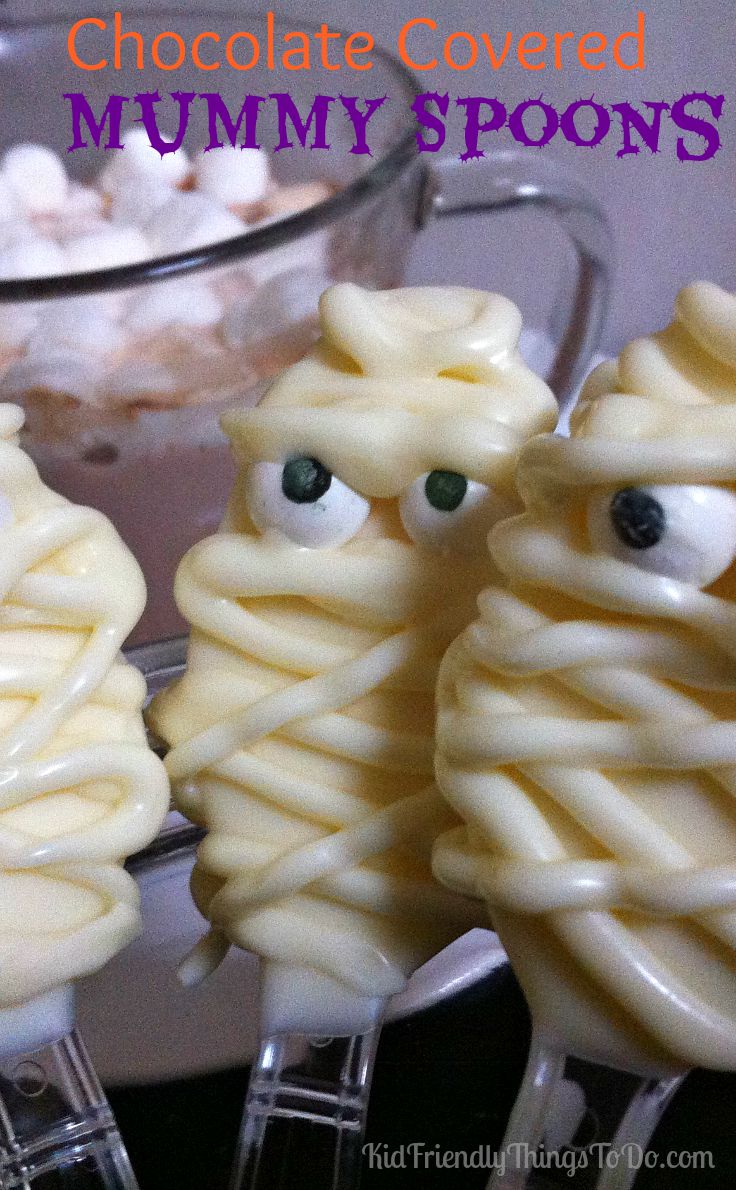 Oh, I almost forgot! These would be a great addition to the mummy spoons I showed you last month. I have one more fun Halloween Spoon to show you in my spoon series! Coming soon… 🙂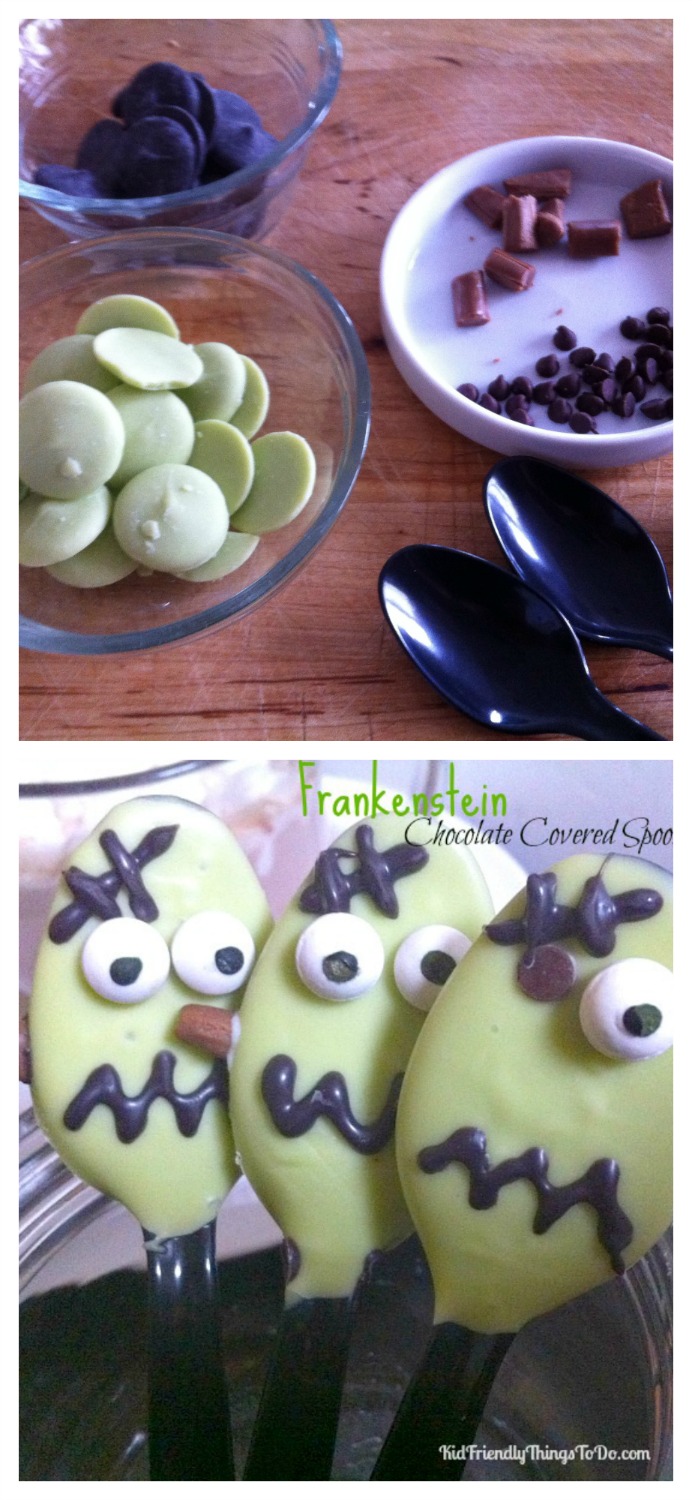 ~Melissa – KidFriendlyThingsToDo.com
[box] [/box]