Rice Krispies Treats that scream summer! These fun popsicle shaped rice krispies treats are the perfect summer snack for the kids or for your next summer party or barbecue.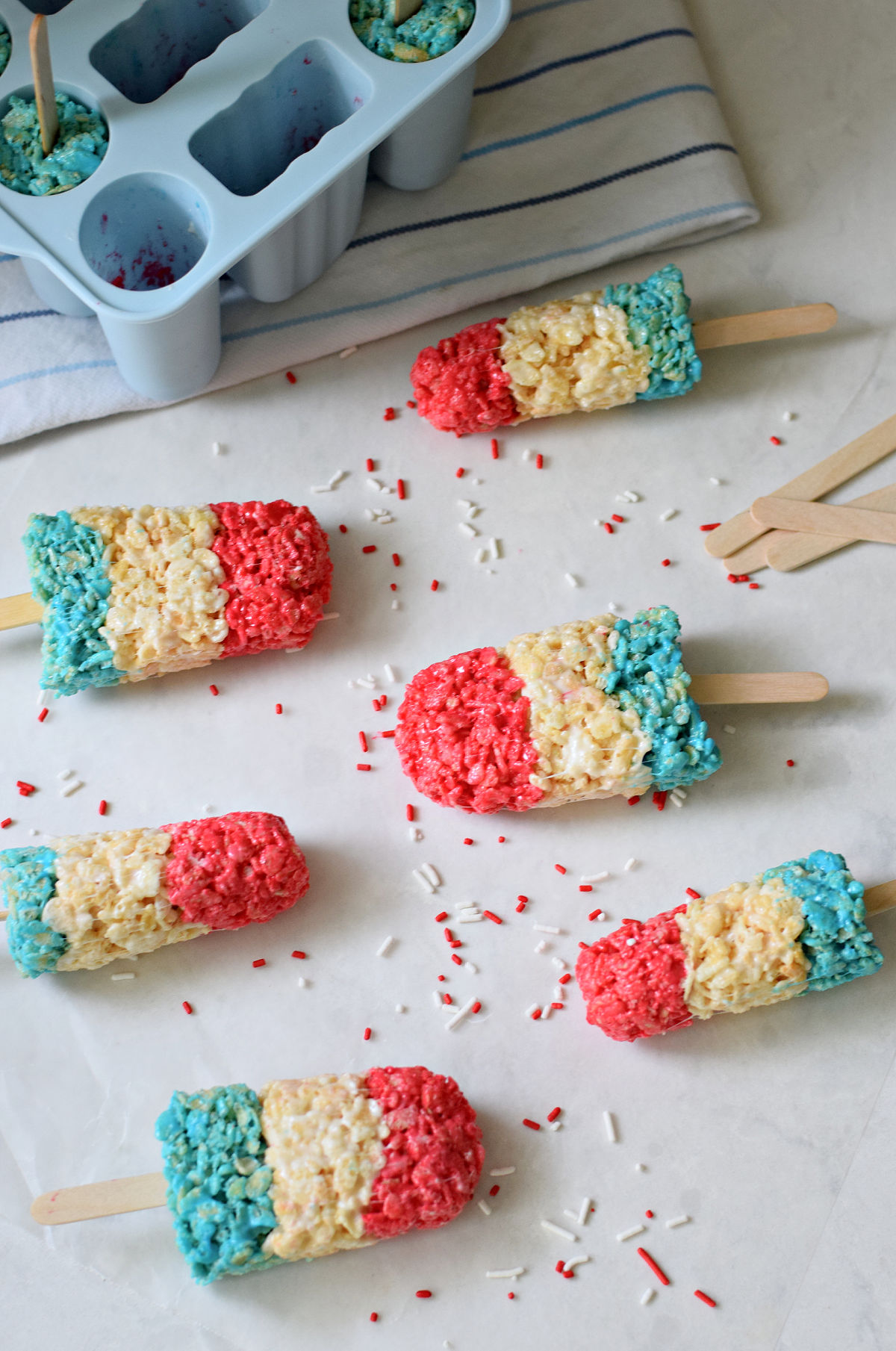 Popsicle Rice Krispies Treats
It is safe to say that our family loves Rice Krispies Treats. I think I've made a fun-shaped rice krispies treat for every season and holiday.
What I love about this recipe
It's such a fun summer treat for kids, teens, and adults
This rice krispies treat would be perfect for summer potlucks, picnics, and parties
It's easy to make
You can make this summer treat ahead of time
Ingredients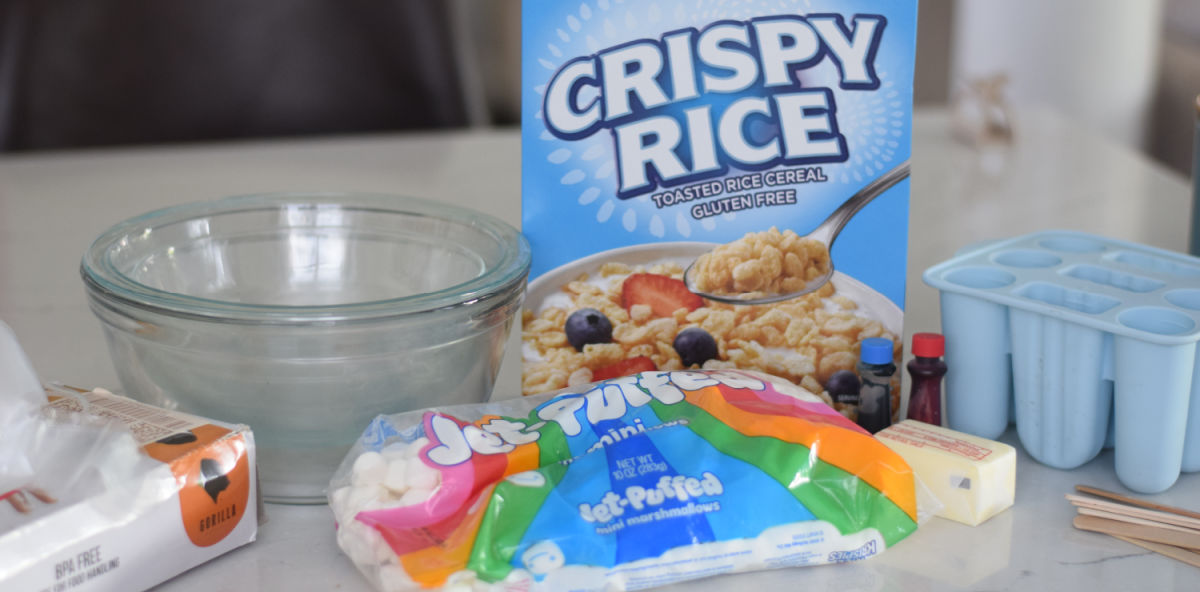 Rice Krispies Cereal or crispy rice, which is a generic crispy rice cereal – Either one works for this recipe. If you can save money on cereal, then, by all means, do that
Marshmallows – I like to use an entire bag of 10 oz. mini marshmallows, or 5&1/2 cups
Butter – unsalted butter is best for this recipe
Red food coloring
Blue food coloring
Equipment
A silicone popsicle mold – I found this Silicone Mold on Amazon (affiliate link). I like it because it has rounded and oval-shaped popsicles. It also comes with popsicle sticks which is a nice bonus
Popsicle sticks – I used the ones that came with the popsicle mold which I believe are about 4 inches long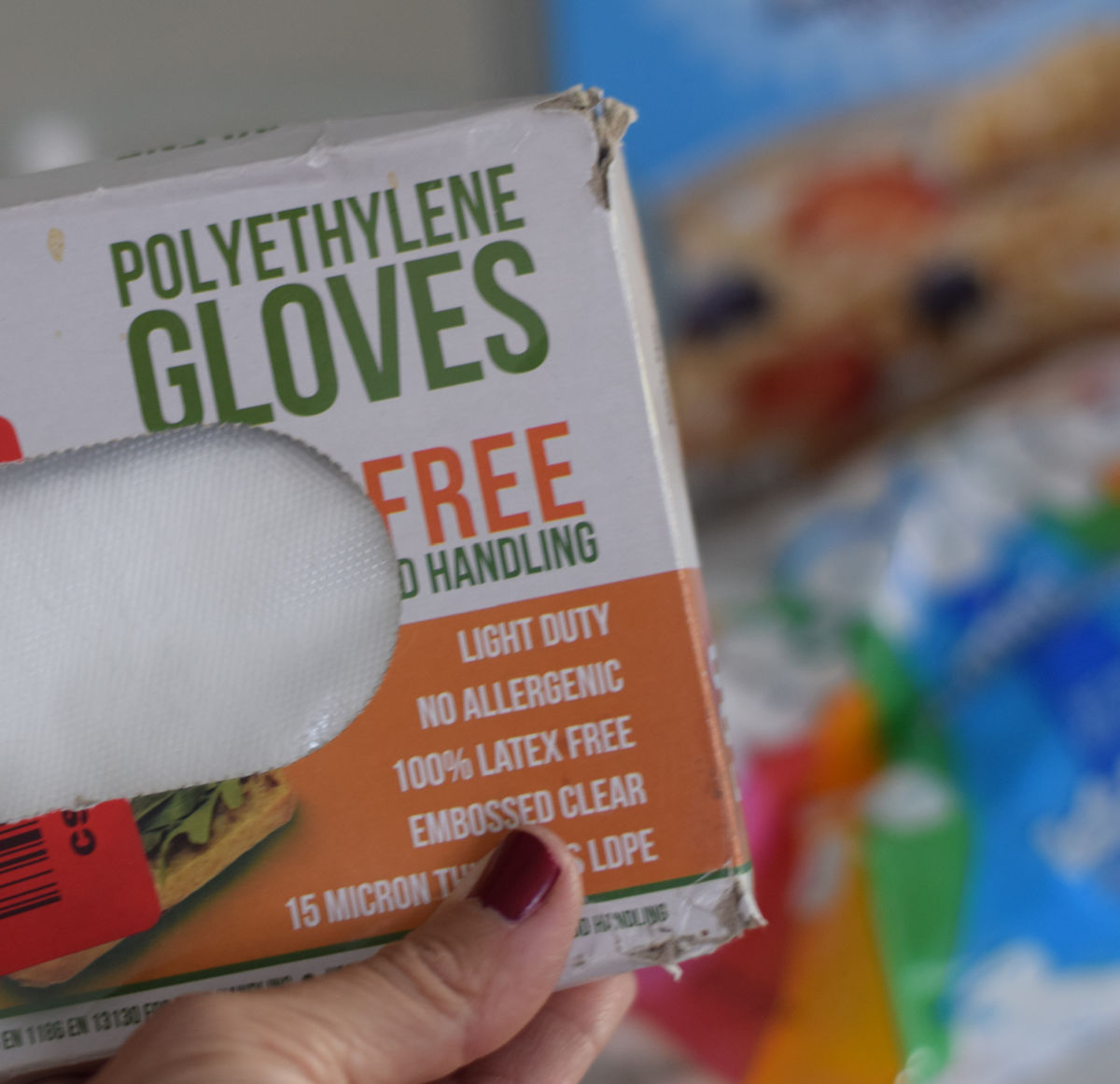 Food prep gloves – I don't always use food prep gloves, especially when I'm making food for my family. This is not a recommendation for sanitary reasons. These gloves make stuffing the silicone molds a breeze. Trust, me they make life a lot easier
Saucepan – You'll want a medium or large saucepan
Silicone Mixing Utensils
Spray butter
Mixing bowls – You'll want 3 different medium to large mixing bowls for this rice krispies treats recipe
How to Make Popsicle Rice Krispies Treats
Step One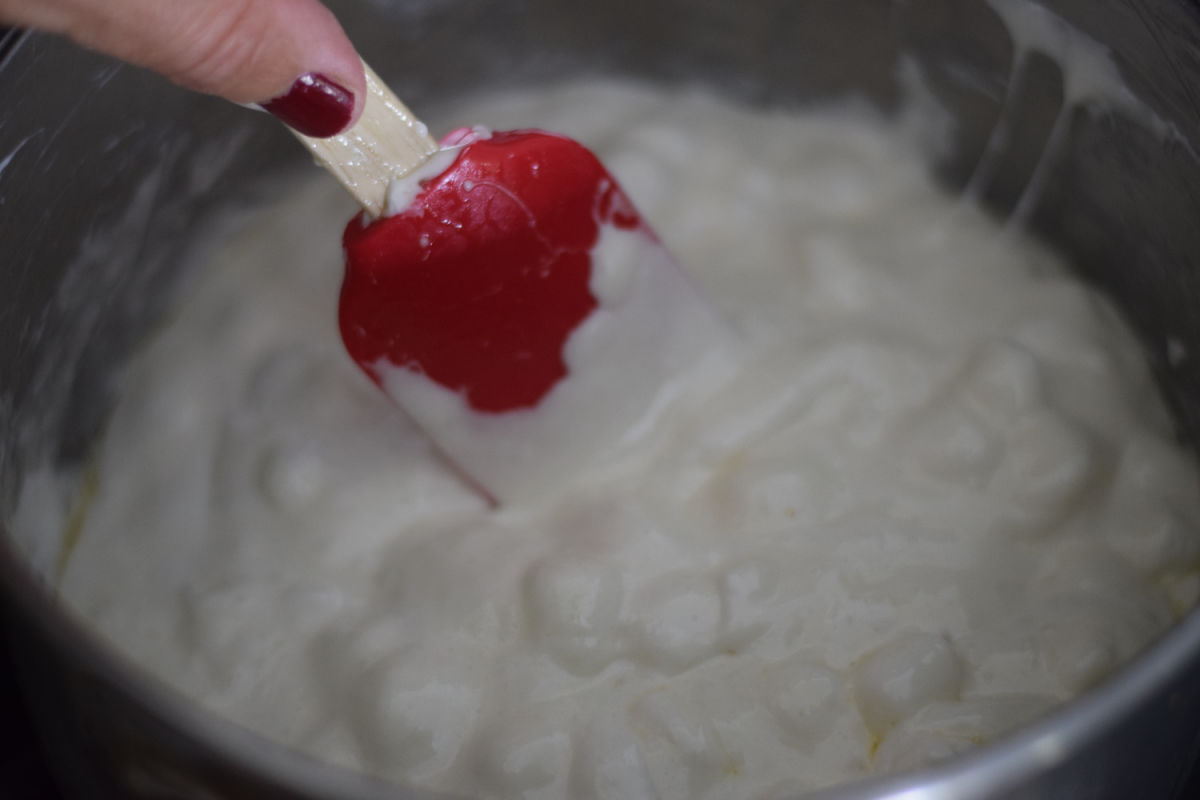 Melt the butter over low to medium heat in a large saucepan
Add the marshmallows and lower the temperature to low
Stir frequently while the marshmallows melt
Remove from heat
Step Two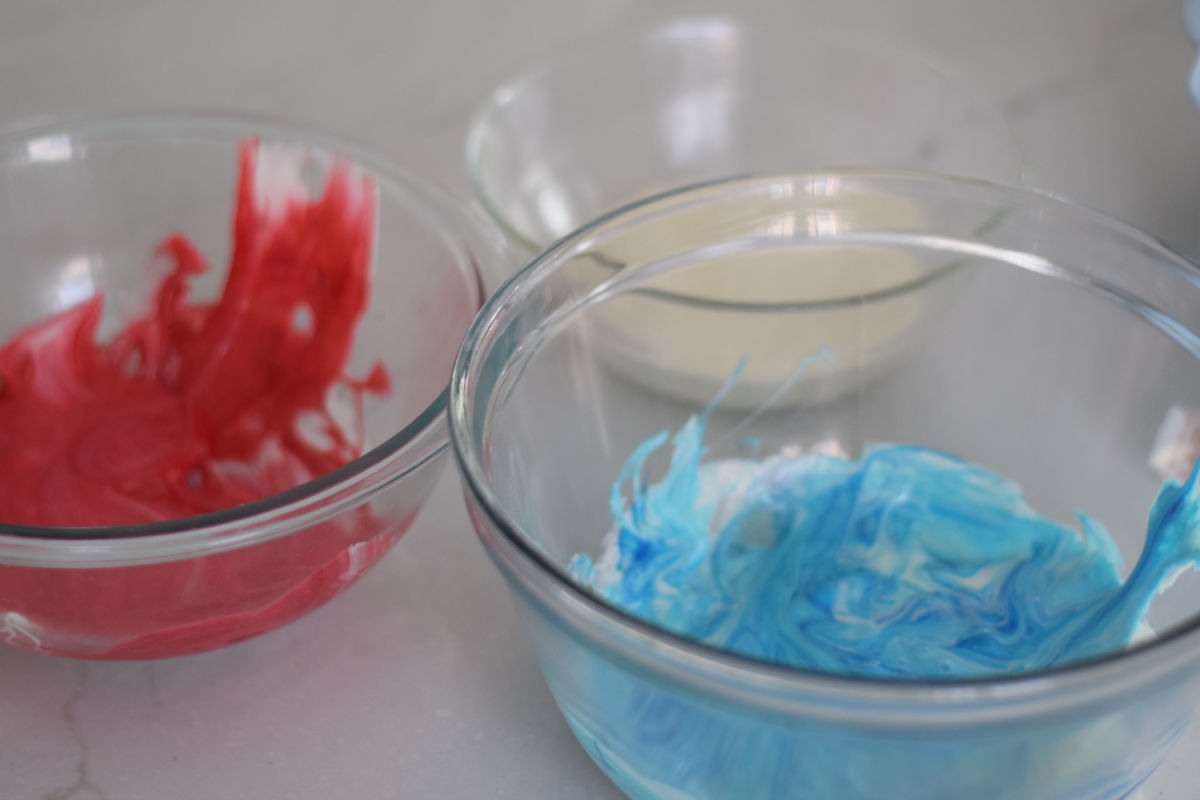 Pour the melted marshmallow into three separate bowls
Use the blue and red food coloring to color one bowl red and one blue leaving one white
Step Three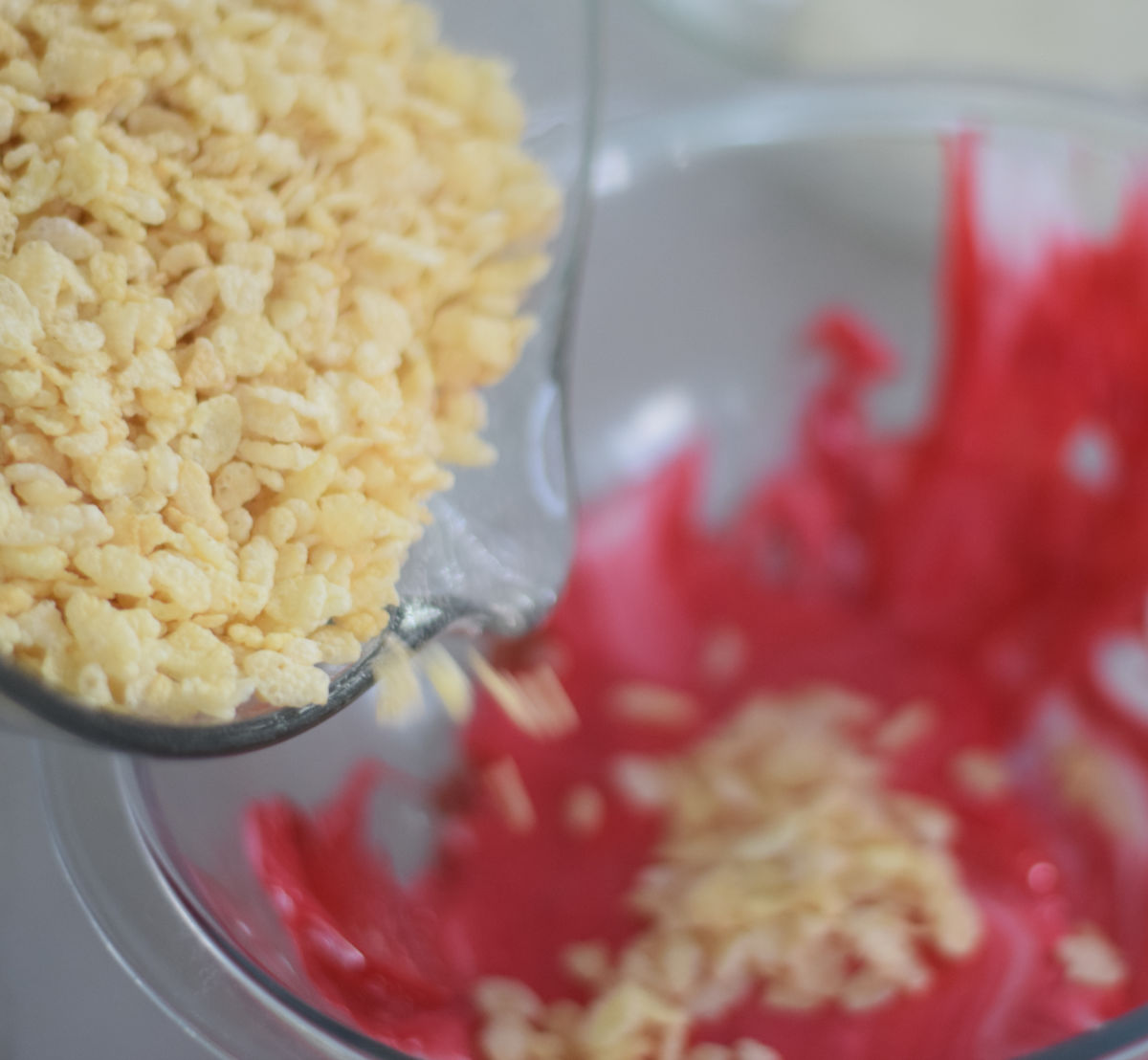 Divide rice crisp cereal into bowls
Step Four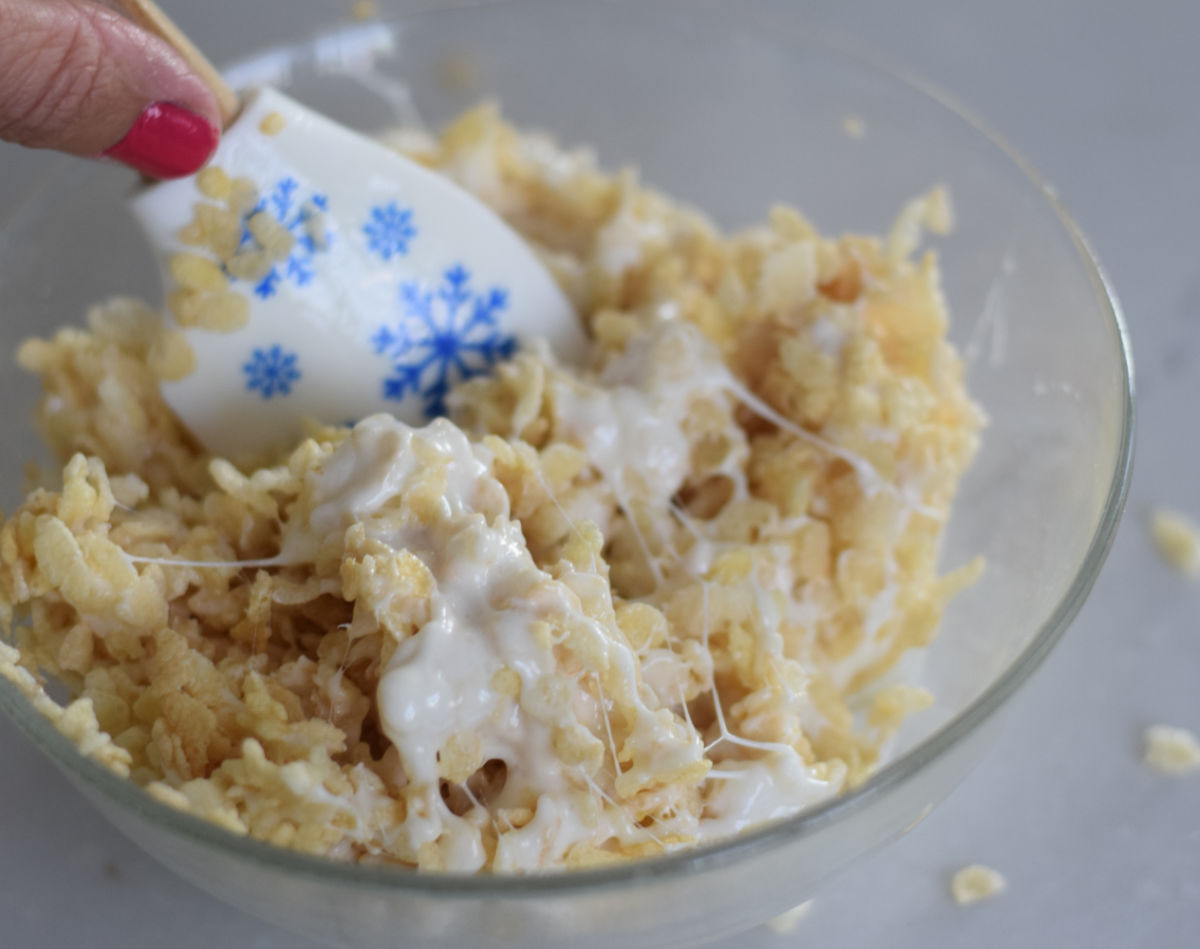 Mix the cereal into the melted marshmallow
Step Five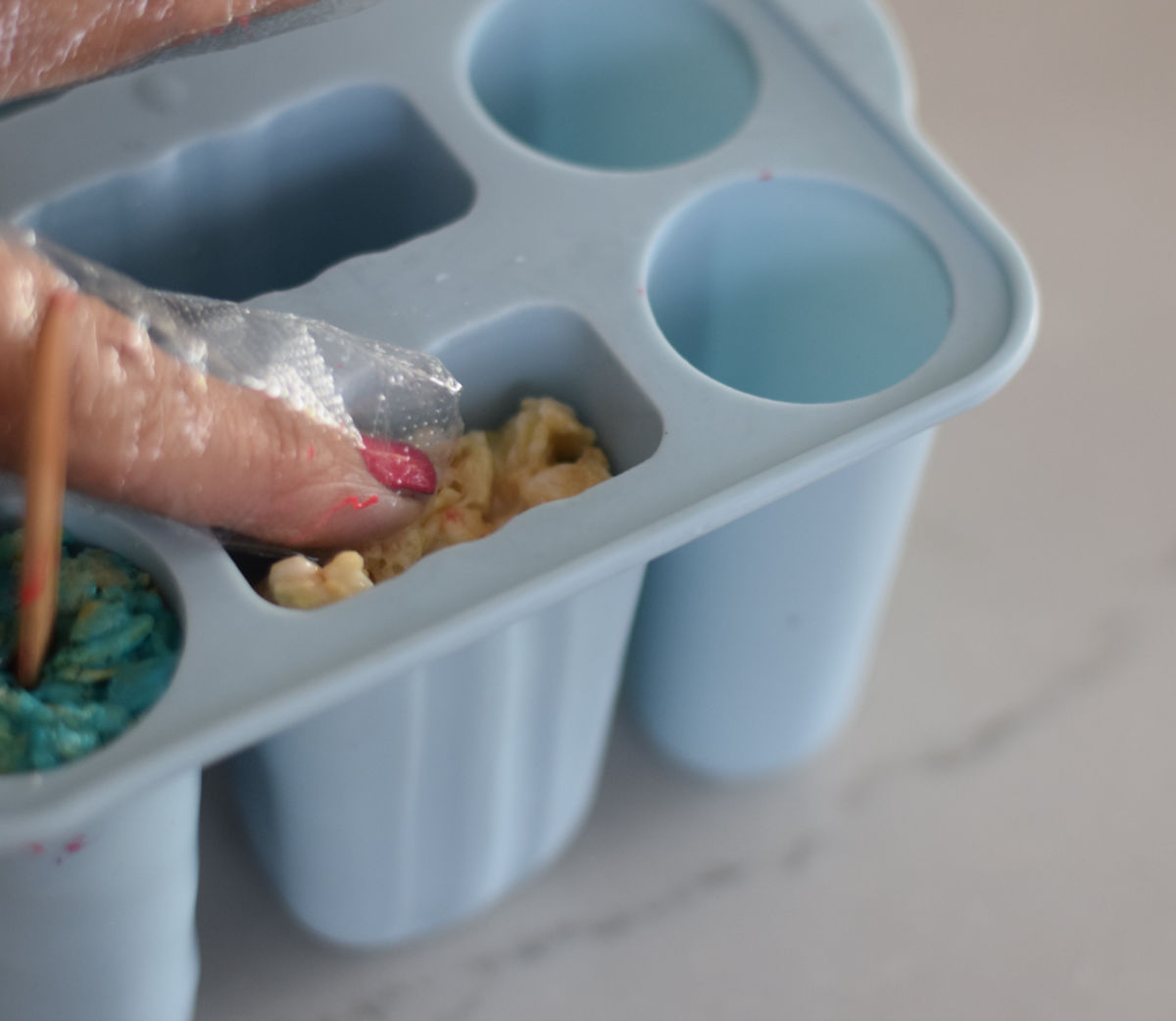 Start packing your popsicle molds with red, then white, then blue rice krispies mixture
Step Six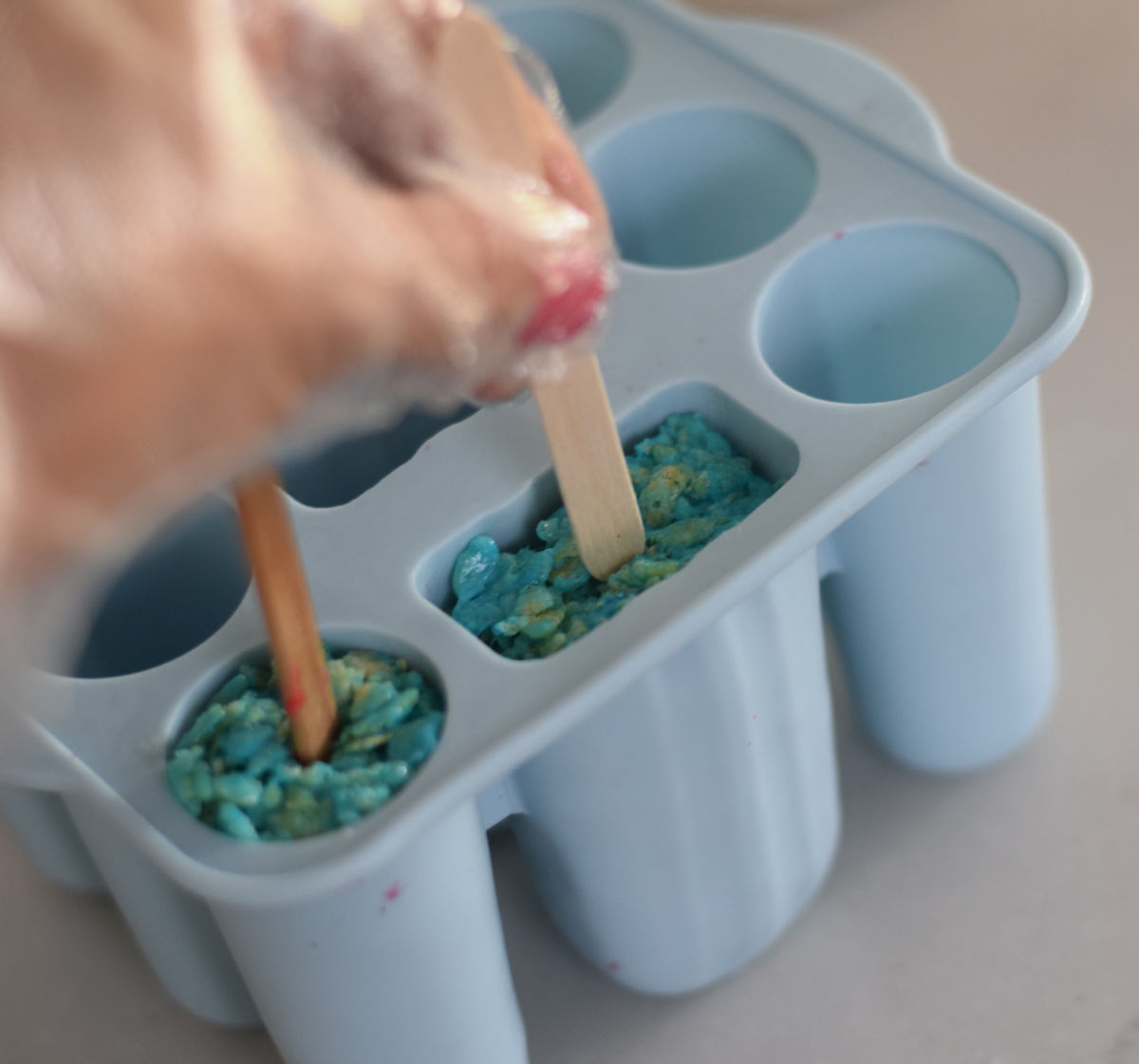 Place popsicle sticks into the center of the rice krispies treats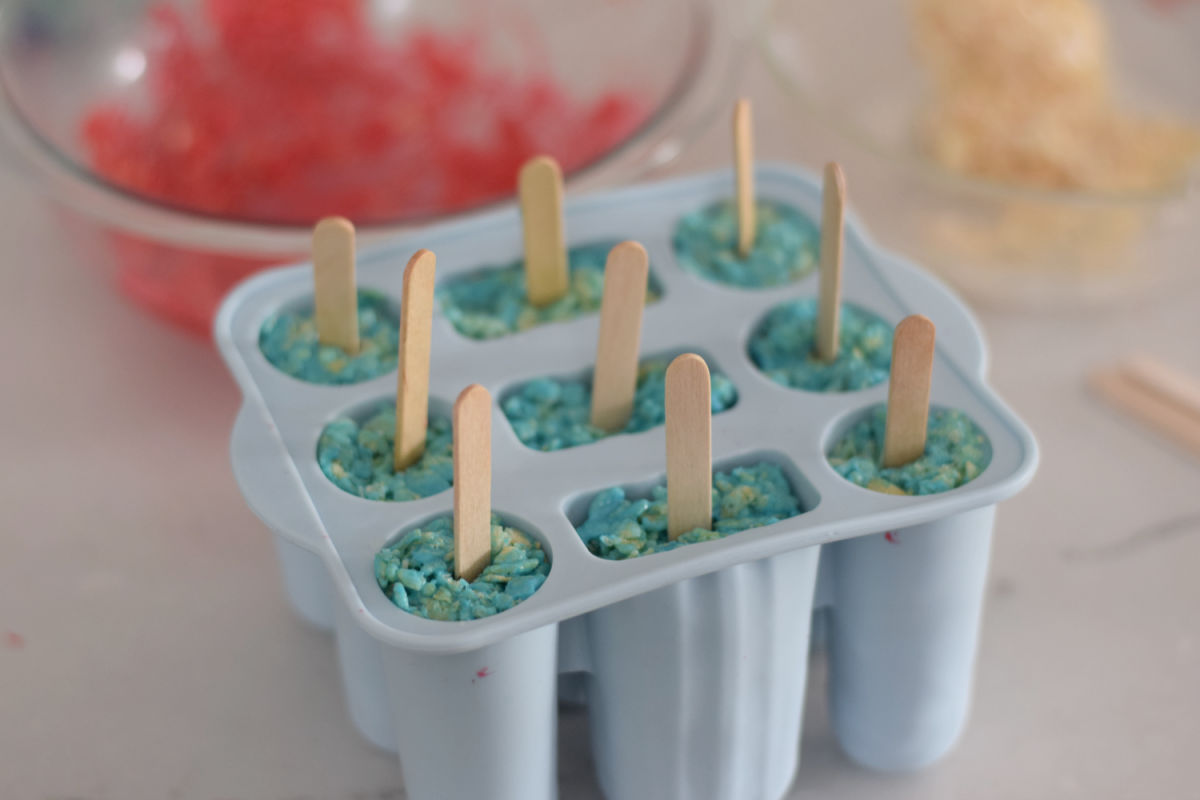 Let them cool off so they mold together
Push the rice krispies out from the bottom while gently tugging so the layers do not come apart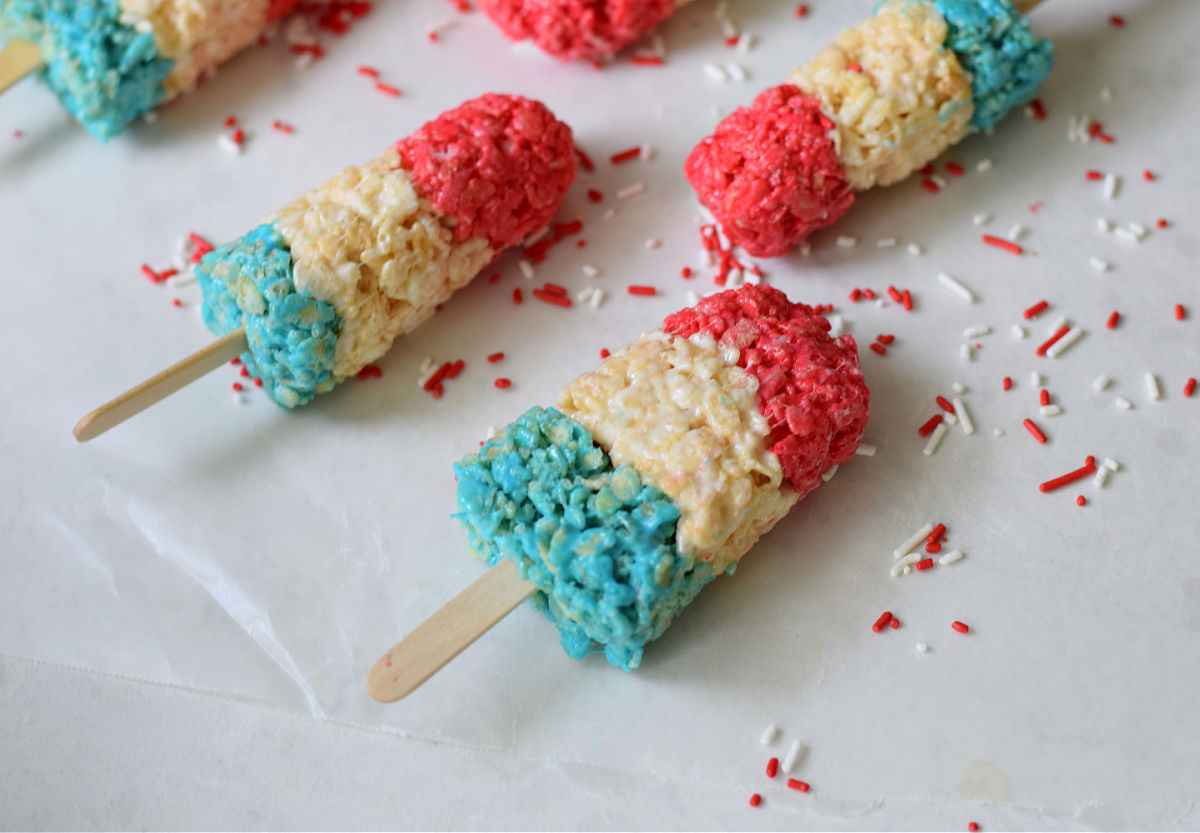 You may need to reshape the bottom a smidgen so it is rounded or curved again
Expert Tips
If your marshmallow has cooled off too much and it has thickened up, then microwave it for about 5 seconds so it thins out again. Do not overcook it. Add the rice cereal and stir
Food-safe gloves are a great idea for packing the rice crisp cereal
Using spray butter on silicone utensils and on your gloves will prevent that sticky marshmallow from sticking to them
If you have the same popsicle mold as I bought, you might have a leftover rice mixture. Try using a paper cup and popsicle stick as another shaped popsicle
Recipe Variations
Use different colors for more fun popsicle ideas
Add sprinkles for more fun
Why are my rice krispies treats so hard?
There are a couple of reasons rice krispies treats become hardened. Using stale marshmallows tend to make rice krispies treats hard and overcooking the marshmallow. Resist turning up the heat on the marshmallows. Keep them on low temperature and stir often
Can I make Rice Krispies Treats ahead of time?
Yes! You can make rice krispies treats ahead of time. Cover them tightly and keep them at room temperature for up to three days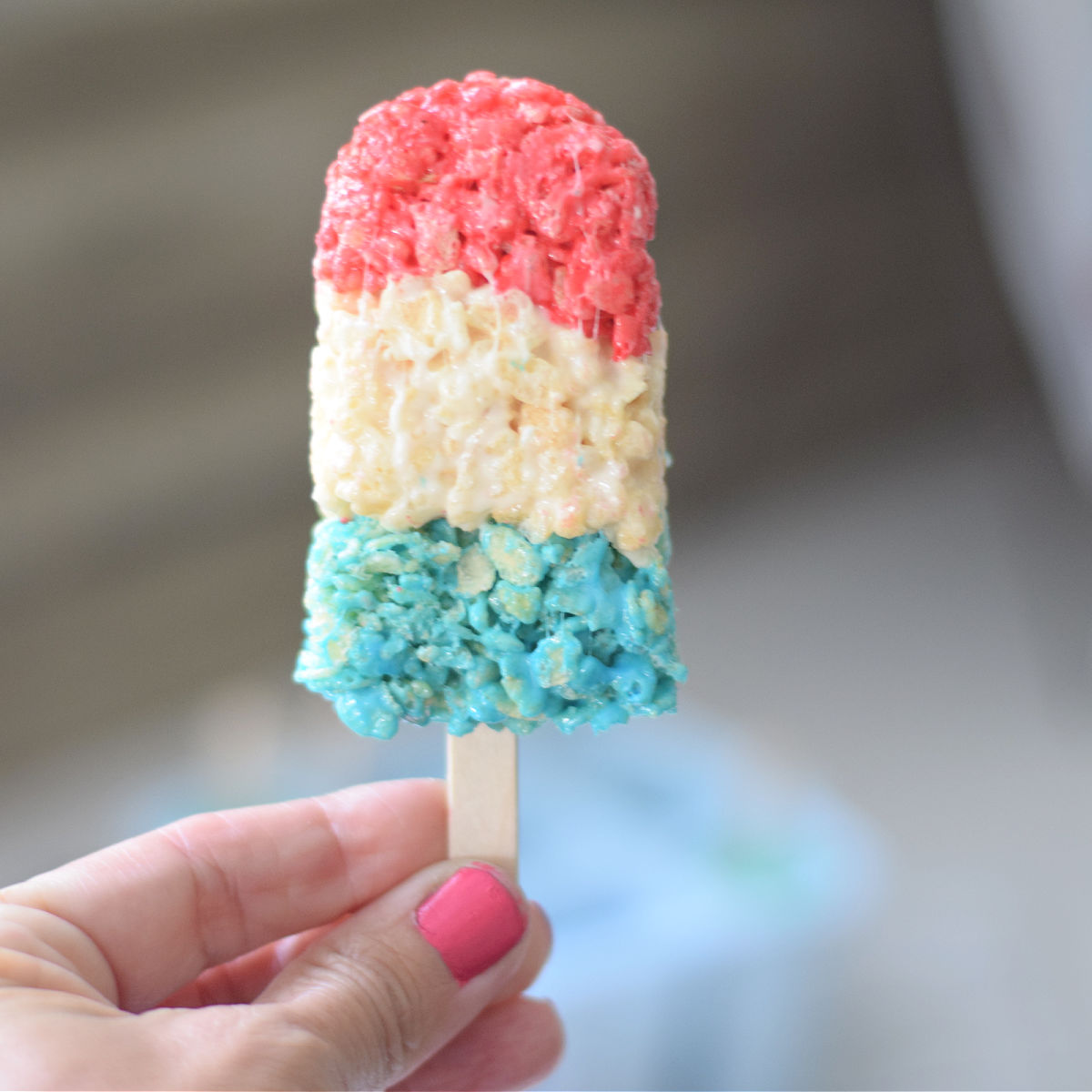 Storing
Store Rice Krispies Treats in a tightly closed container at room temperature
More Rice Krispies Treats You'll Enjoy
Serving Size
This recipe should make 9-10 popsicles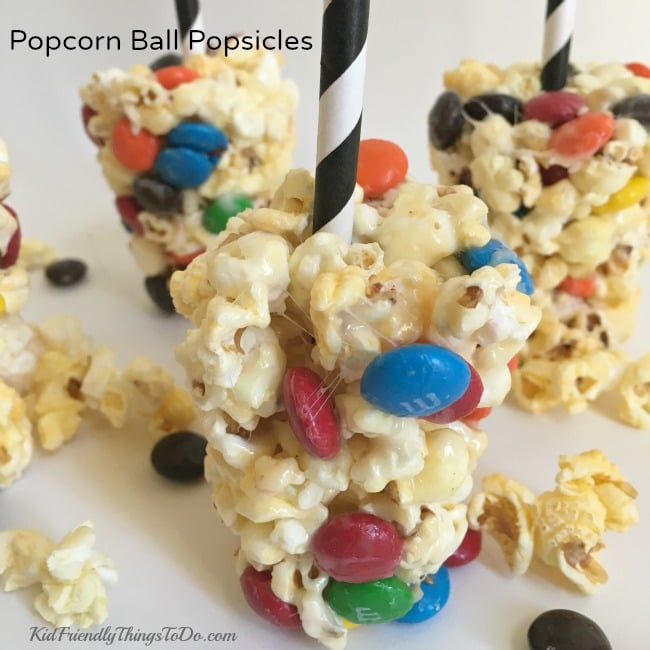 If you have leftover Rice Krispies Treat mixture, then place it into a small paper cup and place a popsicle stick into the middle. Like I did with these Popcorn Ball Treats
Follow me on my Pinterest Board for more Fun Treat Ideas
I love making Fun Food for kids and with the kids. It's such a creative thing to do and I catalog them on my Pinterest Board Fun with Food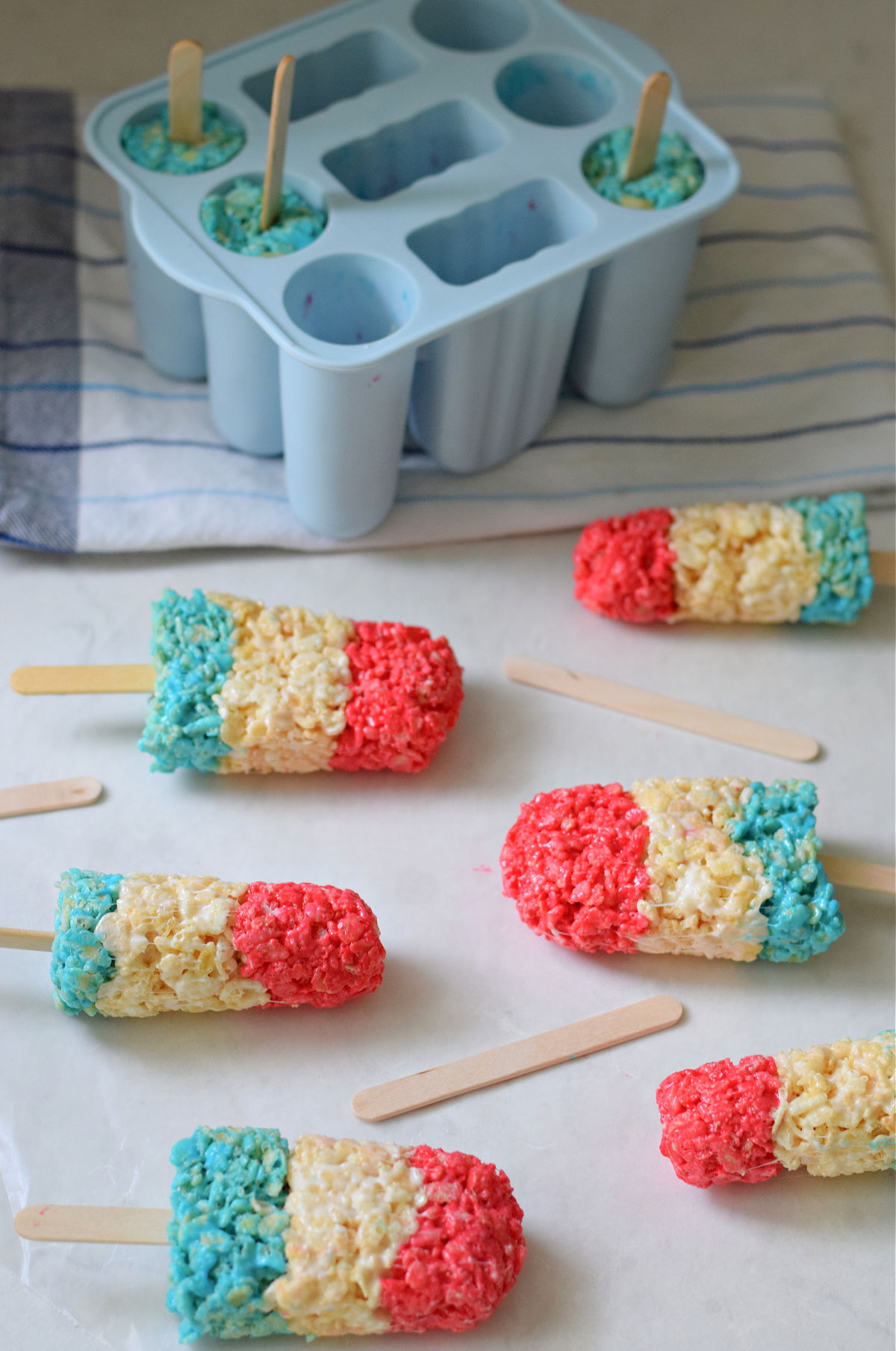 My top Amazon Picks for this recipe
(affiliate links)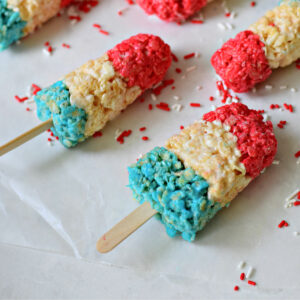 Popsicle Rice Krispies Treats
A fun summer Rice Krispies Treat for kids, teens, and adults
Equipment
food prep gloves

saucepan

silicone mixing utensils

silicone popsicle mold

popsicle sticks

spray butter

mixing bowls
Ingredients
4

tbsp

butter

unsalted

1

10 oz.

miniature marshmallows

5

cups

rice crisp cereal

3-6

drops

red food coloring

1-2

drops

blue food coloring
Instructions
Melt the butter over low to medium heat in a large saucepan

Add the marshmallows and lower the temperature to low

Stir frequently while the marshmallows melt

Pour the melted marshmallow into three separate bowls

Use the blue and red food coloring to color one bowl red and one blue leaving one white

Divide rice crisp cereal into the three bowls

Mix the cereal into the melted marshmallow – see notes below if marshmallow has cooled off too much

Tip – before mixing the marshmallow mixture- spray silicone utensils with butter spray so the marshmallow does not stick to them

Place your gloves on and spray them with butter spray

Start packing your popsicle molds with red, then white, then blue rice krispies mixture

Place popsicle sticks into the center of the rice krispies treats

Let them cool off so they mold together

Push the rice krispies out from the bottom while gently tugging so the layers do not come apart

You may need to reshape the bottom a smidgen so it is rounded or curved again
Notes
Tips
If your marshmallow has cooled off too much and it has thickened up, then microwave it for about 5 seconds so it thins out again. Do not overcook it. Add the rice cereal and stir
Food-safe gloves are a great idea for packing the rice crisp cereal
Using spray butter on silicone utensils and on your gloves will prevent that sticky marshmallow from sticking to them
If you have the same popsicle mold as I bought, you might have a leftover rice mixture. Try using a paper cup and popsicle stick as another shaped popsicle
Variations 
Use different colors for more fun popsicle ideas

Add sprinkles for more fun
Nutrition
Calories:
116
cal
Carbohydrates:
16
g
Protein:
1
g
Fat:
5
g
Saturated Fat:
3
g
Polyunsaturated Fat:
0.3
g
Monounsaturated Fat:
1
g
Trans Fat:
0.2
g
Cholesterol:
13
mg
Sodium:
138
mg
Potassium:
25
mg
Fiber:
0.1
g
Sugar:
2
g
Vitamin A:
1397
IU
Vitamin C:
12
mg
Calcium:
2
mg
Iron:
6
mg