This shop has been compensated by Collective Bias, Inc. and its advertiser. All opinions are mine alone. #MakeItAMovieNight #CollectiveBias
When will I ever learn? When I decided that we were going to have a Family Movie Night with some fun movie night snacks, fun drinks and Hotel Transylvania2 , I immediately told the kids. Me, and my big mouth! My kids asked me every single day, if it was Movie Night with all of the fun stuff I had planned. I wanted to wait until the weekend, but they wore me down, I tell you! They wore me down!
Lucky for me, I had already made these yummy Popcorn Ball Popsicles with M&M'S® and I had bought a copy of one of the cutest movies ever! Come on in and I'll show you how you can make these simple treats, and I'll tell you about a $10 VUDU offer that you can take advantage of, too.
I found everything that we needed to pull off a successful, fun movie night easily at Walmart. We had such a fun movie night with these M&M'S® Popcorn Ball Popsicles and Coca-Cola. It was really just like being at the movies without having to leave home – the best!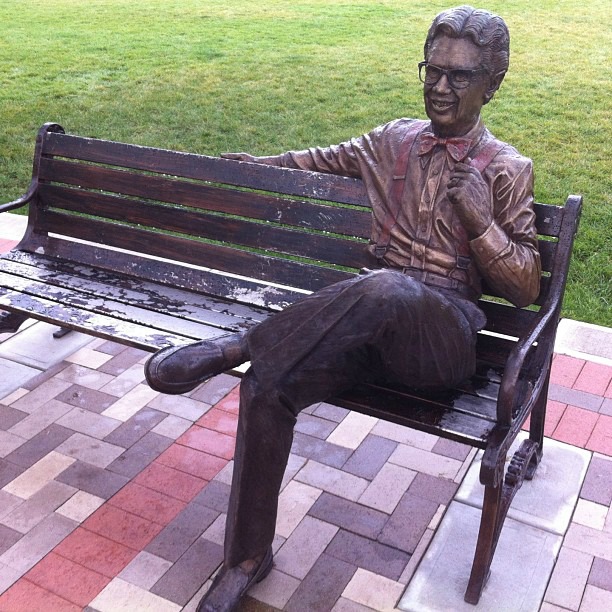 It was only fitting that we used Orville Redenbacher Popcorn for our family movie night. We live in the corn belt, and we are proud to say that Orville Redenbacher started his popcorn company close by. The town proudly displays his statue. When we go out for a fun treat, the kids sit with Orville Redenbacher to eat it. He must look hungry, because they are always feeding him something! I have several pictures of my little guys sharing an ice cream cone with Orville Redenbacher.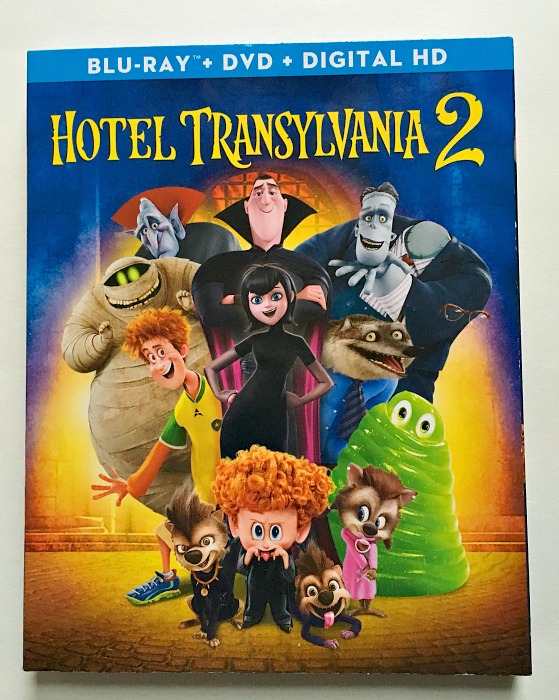 Our movie of the night was none other than Hotel Transylvania 2! What a great family movie. It's one of our favorites.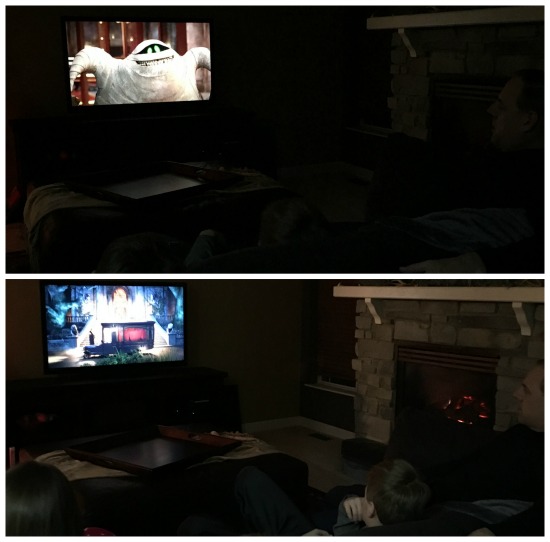 Since our movie night, my kids have begged to watch it over and over again. I'm definitely getting my moneys worth on this one.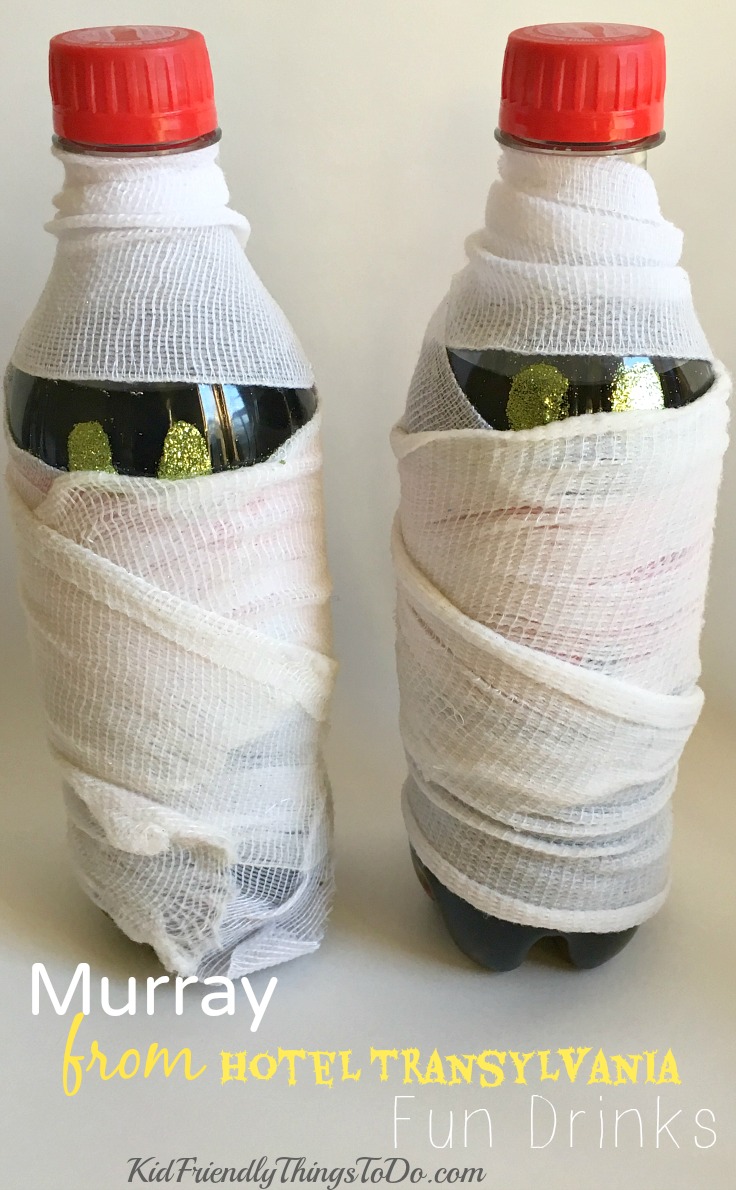 In honor of our Transylvania 2 Movie Night, I made some fun Murray Coca-Cola Drinks. I just added a couple of dabs of glue to the top of the Coca-Cola bottles, and shook on some green glitter. Once the glowing eyes were dry, I wrapped the bottles with gauze and glued the gauze to secure. Fun stuff!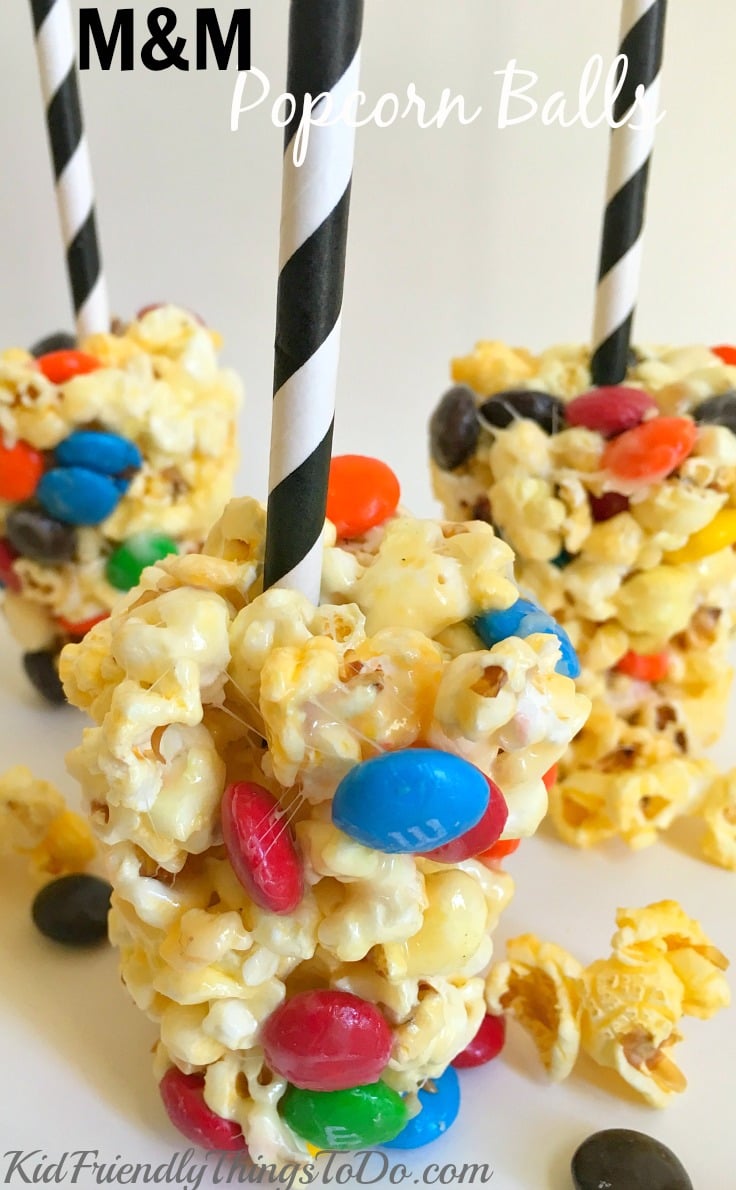 And, of course a fun treat!
Here's the recipe for my M&M'S® Popcorn Ball Popsicles: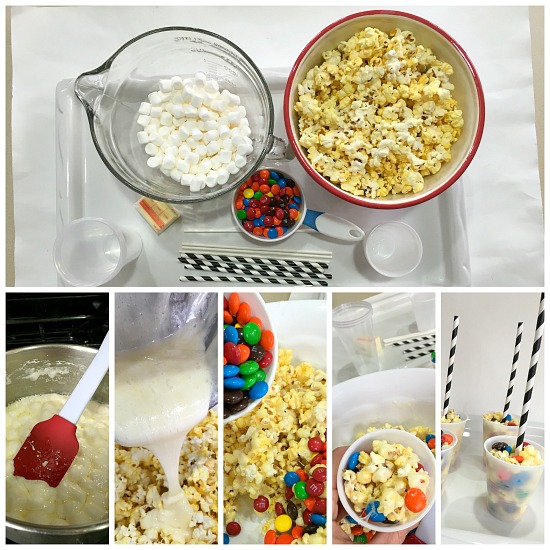 For this Popcorn Ball Popsicle Recipe, you'll need:
3 Tblsp. of butter – unsalted
2&1/2 cups of mini marshmallows
8 cups of popped Orville Redenbacher Movie Theater Butter Popcorn
1 cup of Milk Chocolate M&M'S®
5 oz. plastic cups (8)
8 Paper Straws or Lollipop Sticks
Extra Equipment Needed:
Saucepan
Large bowl
Large Spoon
Now, onto the fun stuff: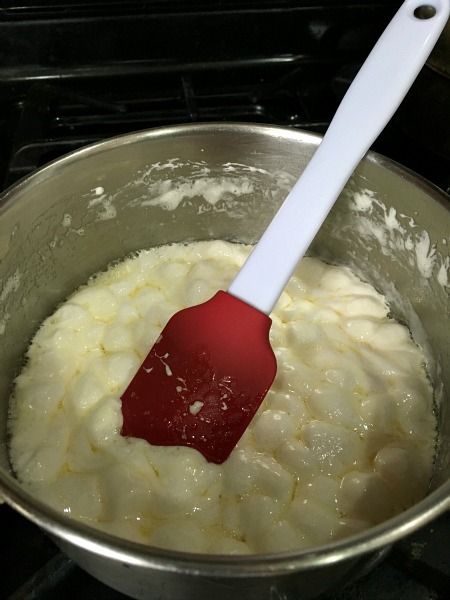 Grab yourself a medium size saucepan, add the butter and melt over medium heat
Once that is melted, stir in the marshmallows
Continue to stir until the marshmallows have melted and the mixture is nice and smooth without lumps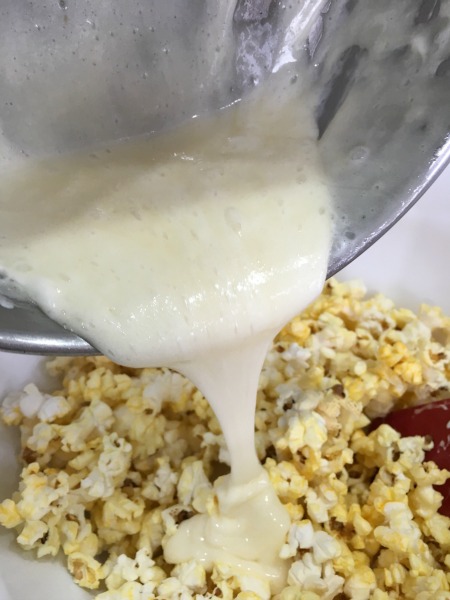 Pour your Orville Redenbacher popcorn into a large bowl, and pour the marshmallow mixture over it
Mix well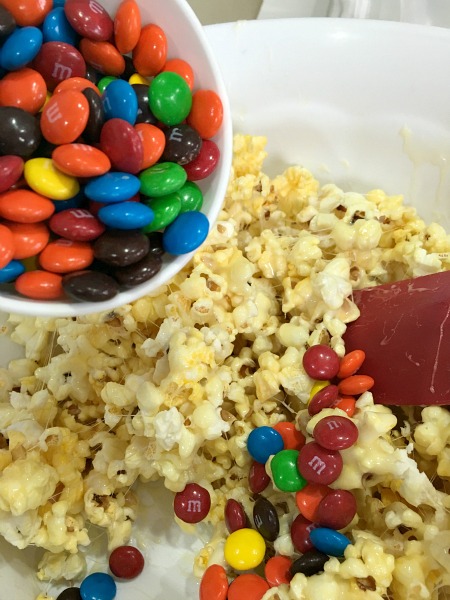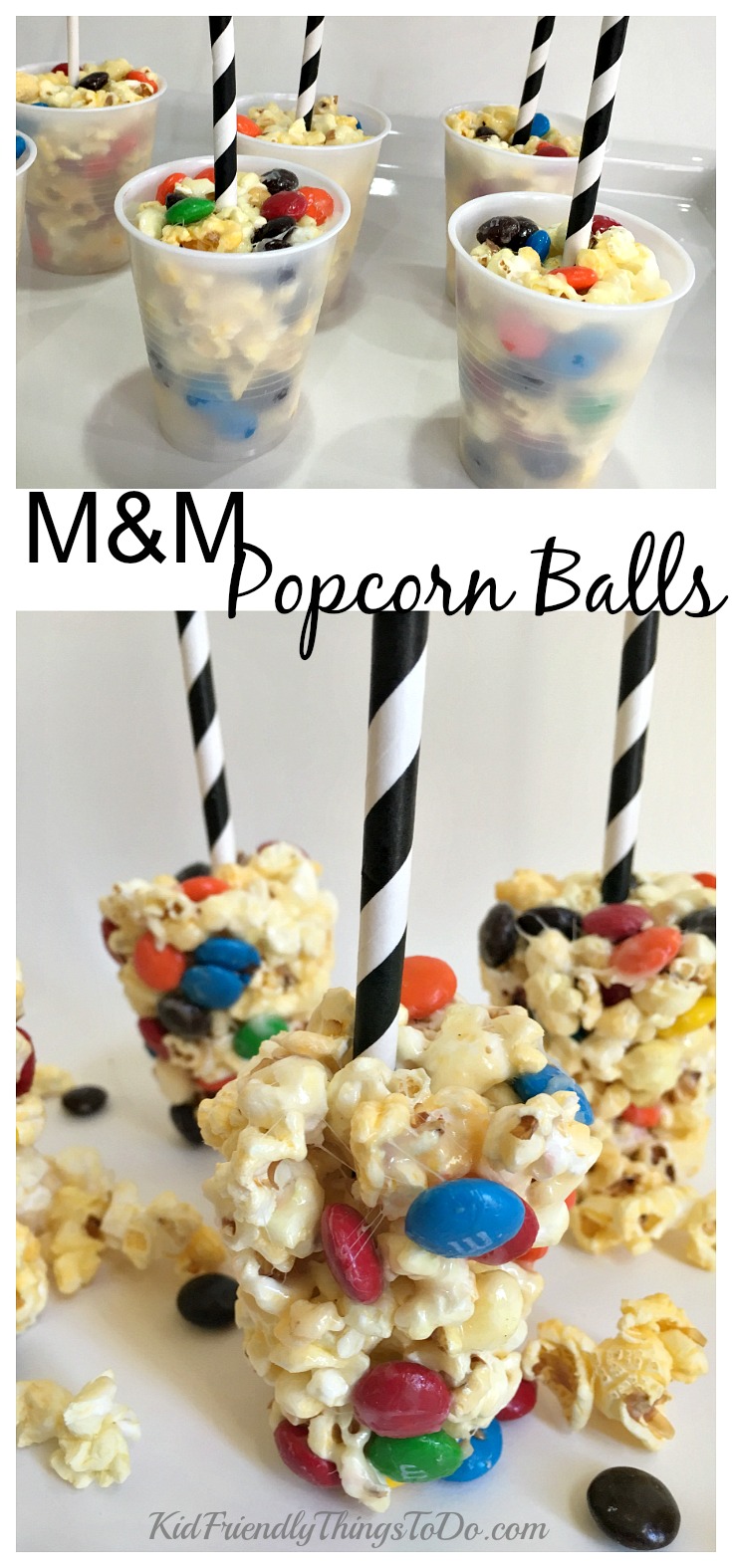 Spoon the mixture into your plastic cups
Add the straws or sticks, and press down the popcorn to form it
Let the mixture cool a little to set up
When you're ready to serve, just squeeze the bottom of the cup a little to release the popcorn ball popsicles!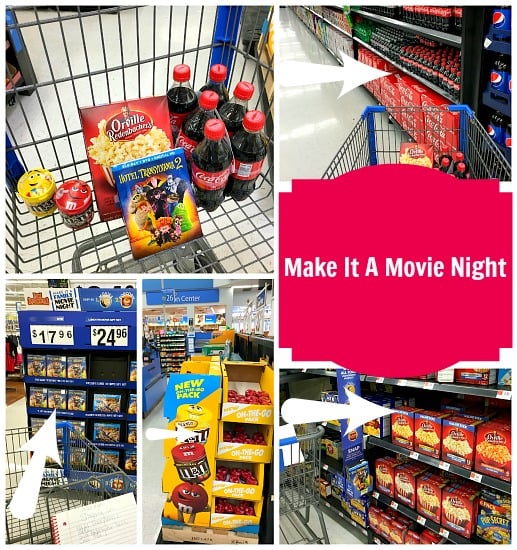 Don't forget to take advantage of an incredible $10 VUDU offer when you buy the Movie Night Package at Walmart. Here's what you'll need to do:
Buy all participating products at Walmart, just like I did!
You'll want to get a participating Sony New Release movie, Coca-Cola, M&M'S®, and of course Orville Redenbacher between 12/22/15 and 2/2/16
You'll also want to snap a picture of your receipt and visit uploadreceipt.com/movienight to submit your receipt
You'll get your $10 Vudu Movie Code by email – While supplies last, limit 1 per person
Be sure to check out some other fun movie night ideas here and don't forget to take advantage of the VUDU offer!
Do you have a favorite Movie Night Snack? I'd love to hear all about your fun Movie Night experiences and ideas.
~Melissa – KidFriendlyThingsToDo.com