When the kids were really little, I would always sing "I Love You A Bushel & A Peck" to them. It's such a sentimental song for me. Now, I can preserve the song's sweetness with the kid's handprints. It's double the sweetness!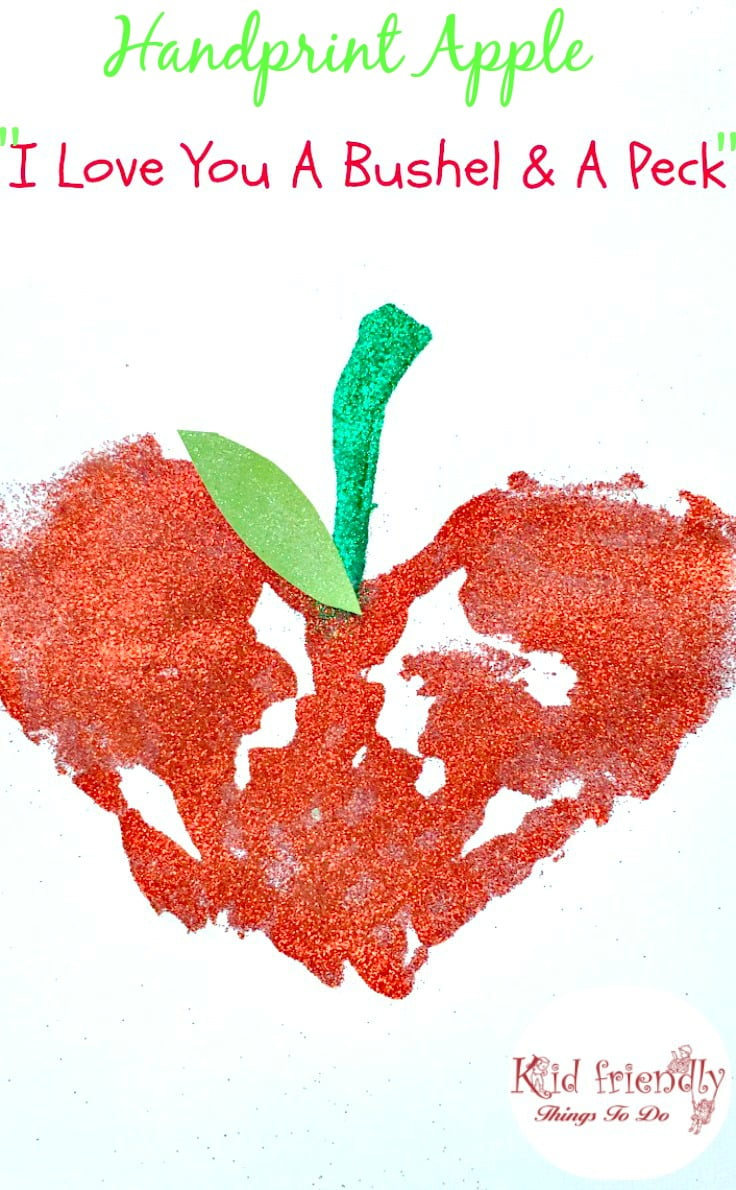 Don't handprints just make you melt?
The plan was to glue a basket over the apple so the apple was inside, but I couldn't cover up the cuteness. If you want to add a basket under your heart apple, this is what it might look like.
Here's what you'll need to make this I Love You A Bushel & A Peck Craft:
White cardstock – I used a 12 x 12 inch
Washable Glue (I used clear, but in hindsight I would most definitely used a colored glue that turns clear later) 😉
Red glitter
Green glitter
Green glitter paper (for the leaf)
Scissors
Red marker or paint pen
Little hands and a wet towel to wipe little hands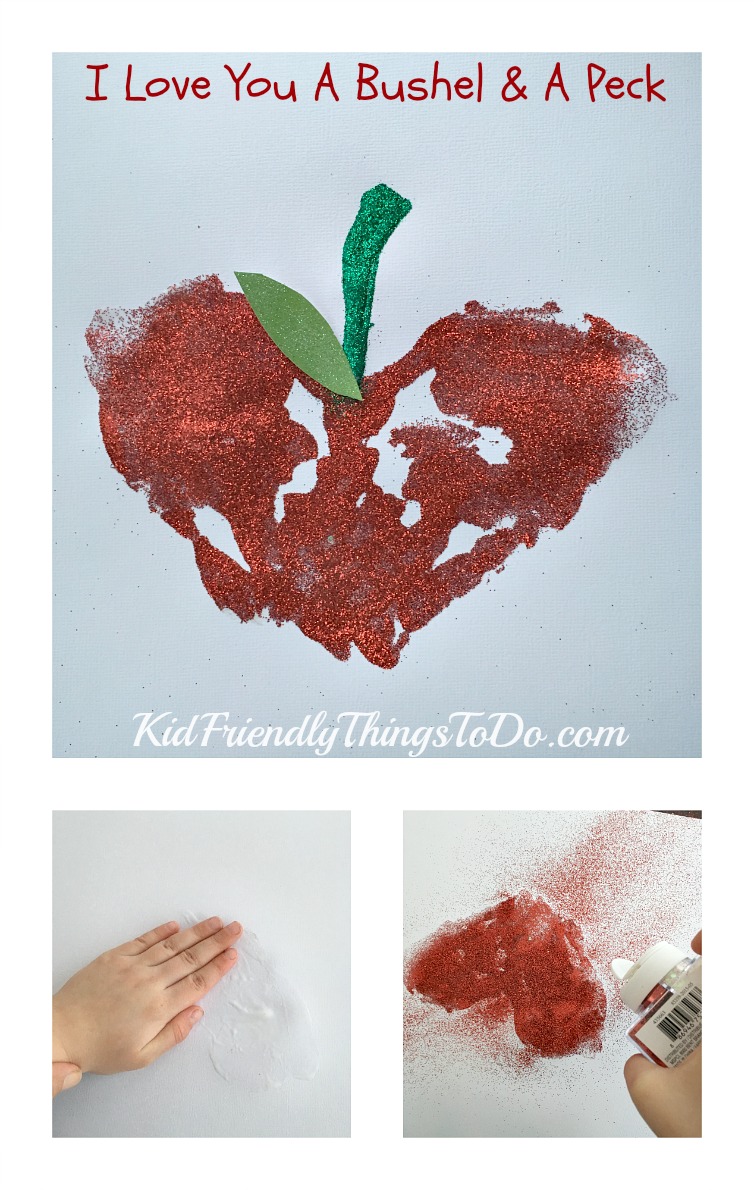 (you'll be working upside down for the first couple of steps) Spread some glue on one hand and with fingers pressed together place that down on the paper at an angle
Wipe that hand and move on to the next
With fingers pressed down going at the opposite angle crossing the fingers so they overlap – wipe that hand
Sprinkle red glitter over the hand prints
Use the glue to make a stem and sprinkle some green glitter
Cut a leaf shape out of the glitter paper or use more glue to make a leaf and glue that on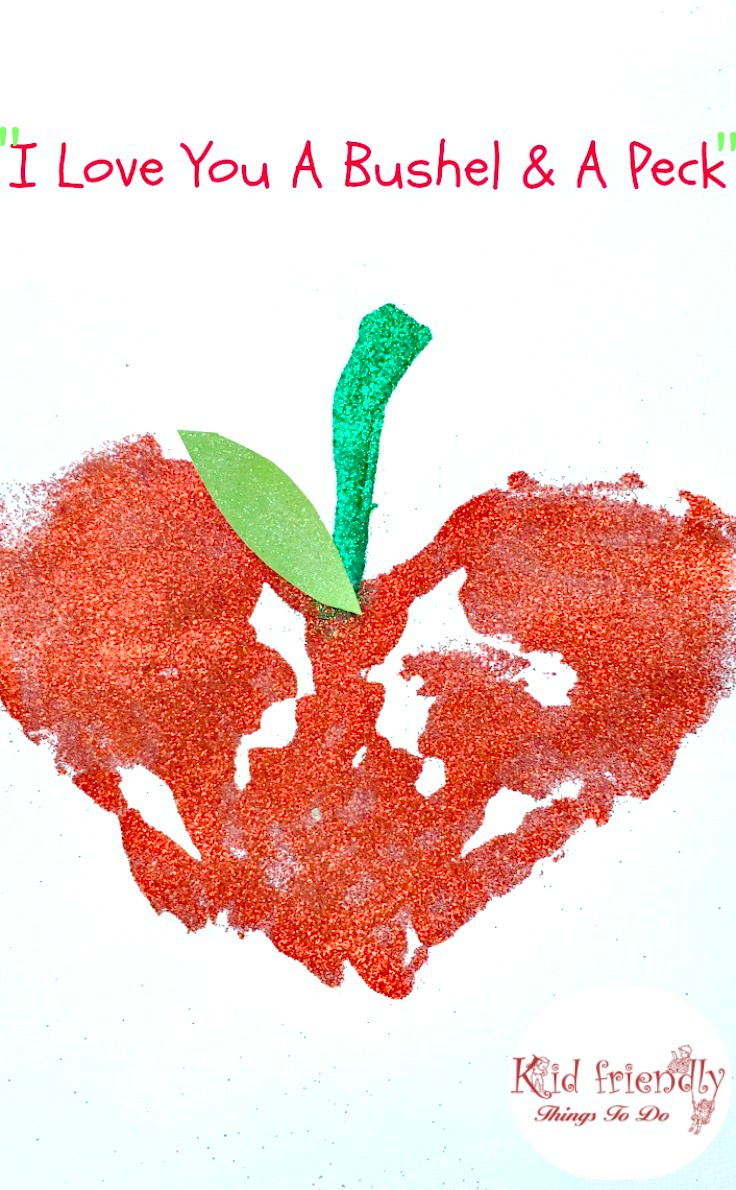 That's it!
Here's some stuff you might need or even want for this craft:
[box] [/box]
Happy Valentine's Day!
~Melissa – KidFriendlyThingsToDo.com