Make this simple Nativity Scene Ornament with the kids this Christmas. This is a great craft for your preschoolers, kids or Sunday School Class. With a little help from you, kids can easily make this homemade ornament of Baby Jesus for the tree. Come on in and I'll share how to make this easy ornament…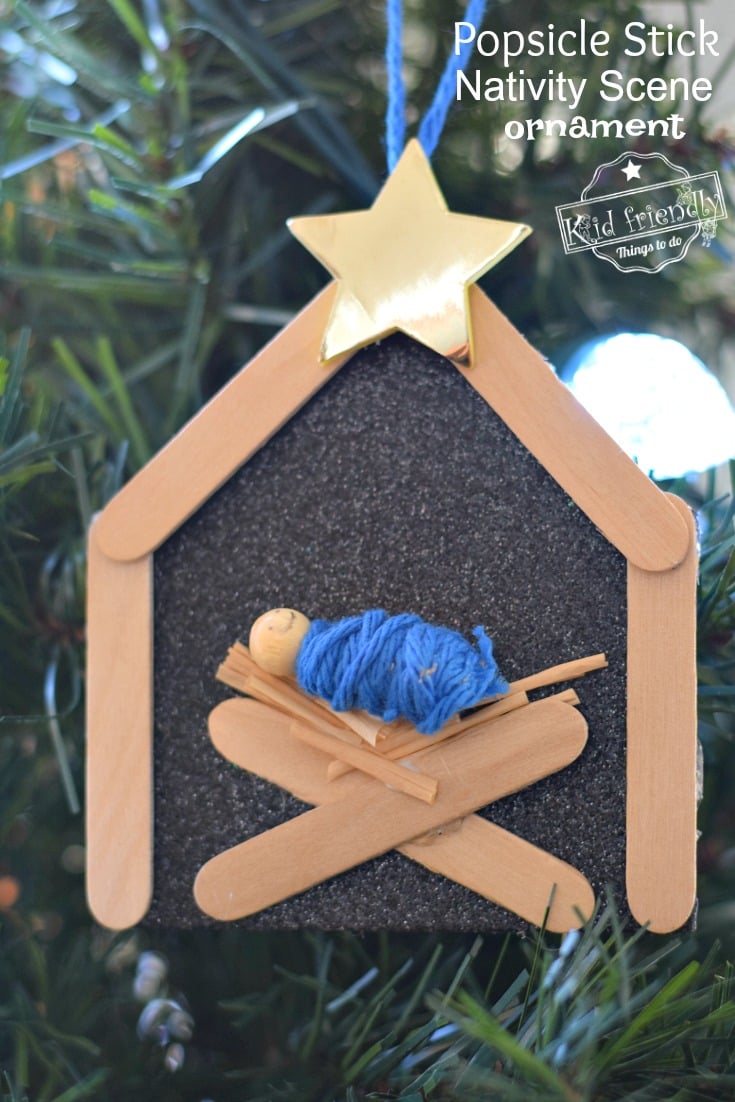 You might need to do a little prep work, but with a little help from you, the kids can do most of this ornament craft on their own.

It looks so cute on the tree.
Here's What You'll Need to Make this Nativity Christmas Ornament Craft…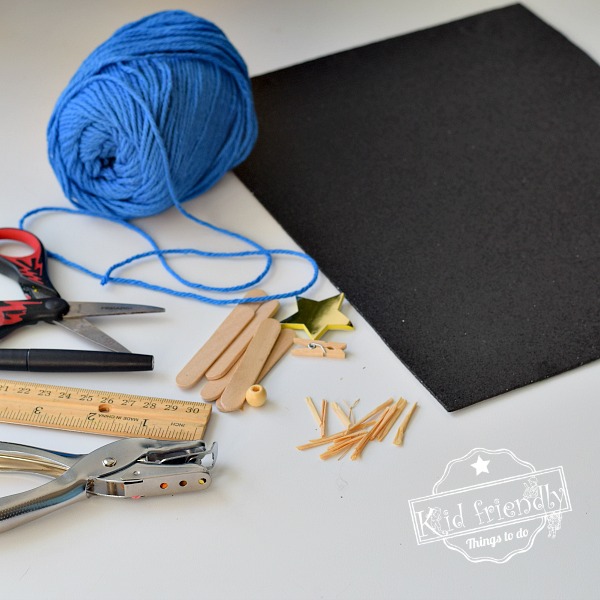 Glitter foam
Ruler
(6) Mini Popsicle Sticks
Foam star stickers
Small Wooden Bead – (7 mm or 1/4 in.) in size
Black Flair Pen or Fine Tip Marker
Miniature Clothespin – 25 mm
Blue Yarn – about 4-5 ft.
Raffia for straw
Glue – A Warm (low temp.) glue gun and tacky craft glue or Fabri-Tack are my recommendations
Optional – hole punch
Here are my top Amazon Picks for this Christmas ornament:
(affiliate links)
Instructions: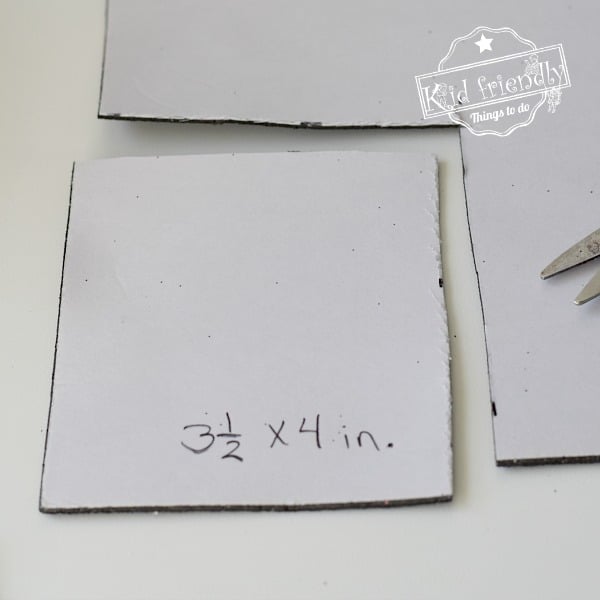 Cut a rectangle that is approximately 3&1/2 x 4 inches from the glitter paper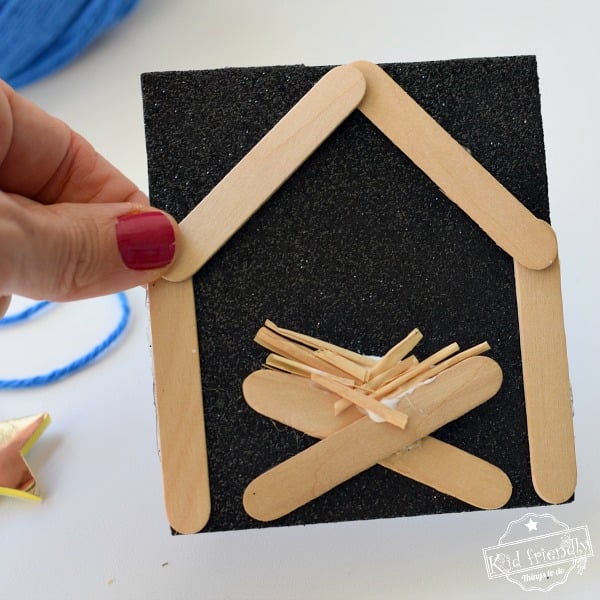 Kids can glue popsicle sticks with the tacky glue or you can with a warm glue gun, to resemble a shelter and an X in the middle – at the bottom of the shelter
Add strips of raffia to the top of the manger (x)
Assembling Baby Jesus: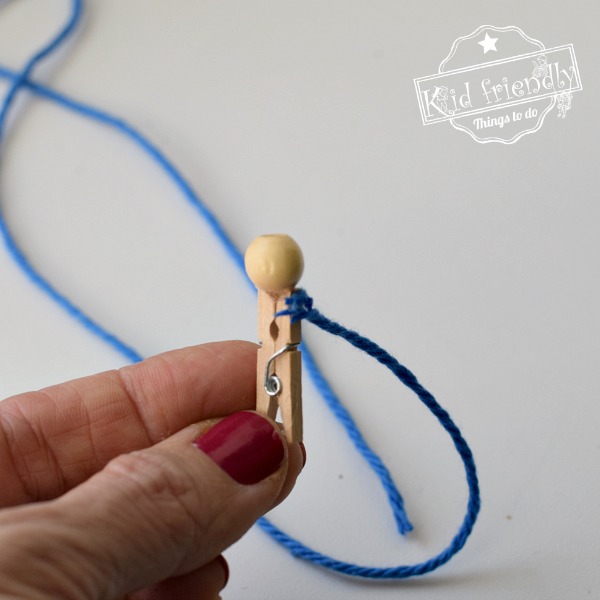 Glue the small wooden bead to the mini clothespin, like the image above
Glue one end of the yarn to the top of the clothespin – I used a low temp. glue gun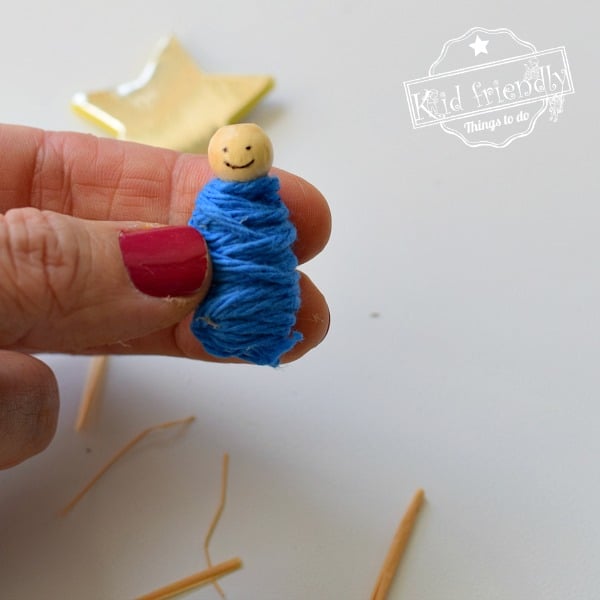 Wrap the yarn around the clothespin and secure it with more glue (tacky glue is fine for this)
Use a fine tip marker or Flair Pen to make eyes and smile on the bead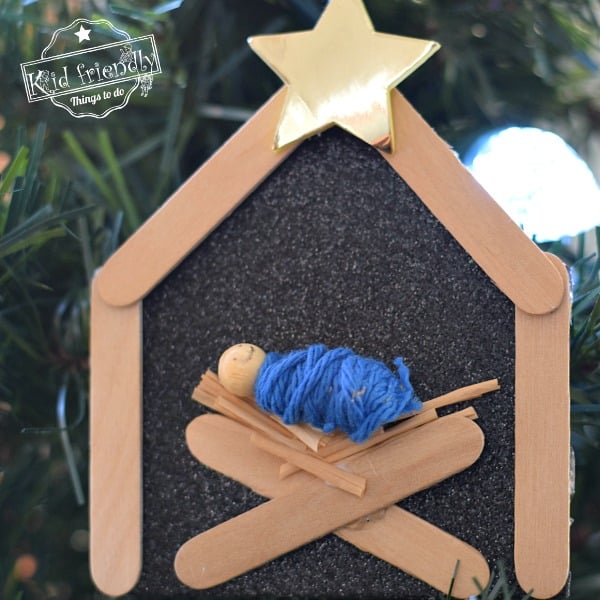 Trim the extra black pieces of foam from the manger scene
*If you want, you can leave a little extra piece a the top and use a hole punch for the yarn to tie into for hanging
Or, Glue a small piece of yarn in a loop at the back of the ornament
Add your foam star to the top of the manger
That's it! – Merry Christmas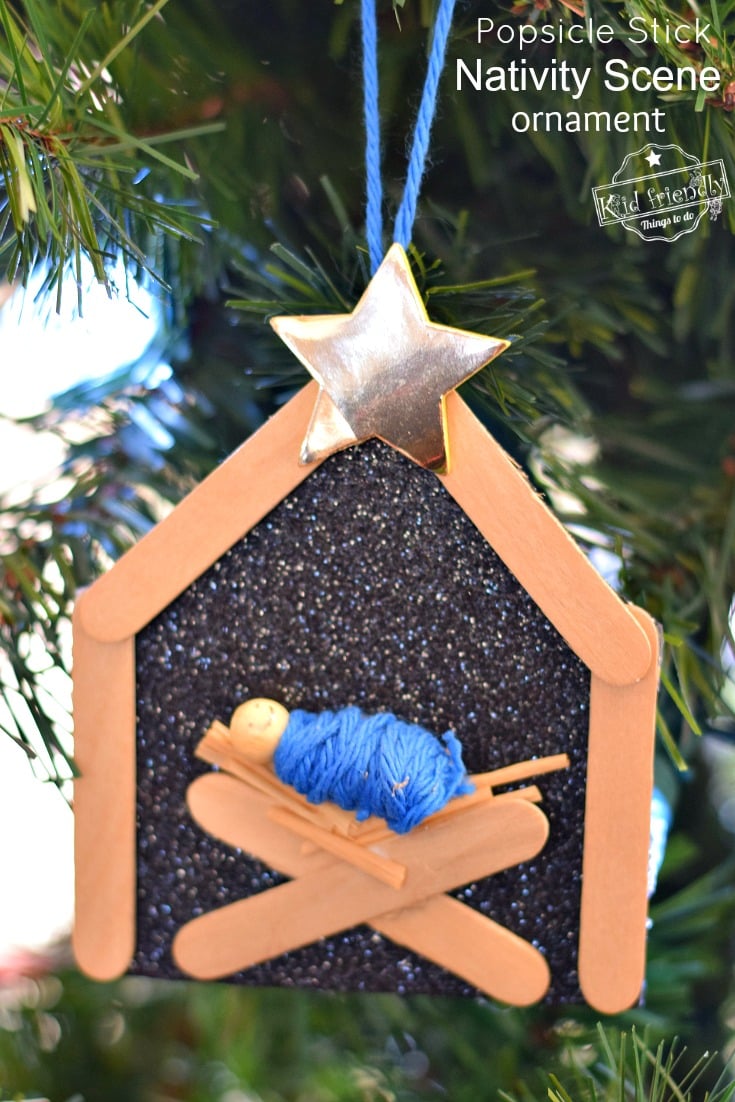 ~ Melissa – Kid Friendly Things To Do