I have to say, this is Stinkin' Adorable! My little guy has been posing this paper plate crab for hours. Every time I walk by the patio table, this crab is in a different position! Connor keeps saying, "Ok mom, NOW take a picture!". Hmm…future photographer? I think I have about 80 pictures of this Paper Plate Crab Craft, so yes! That's a possible career for him. Come on in, and I'll show you the "how to":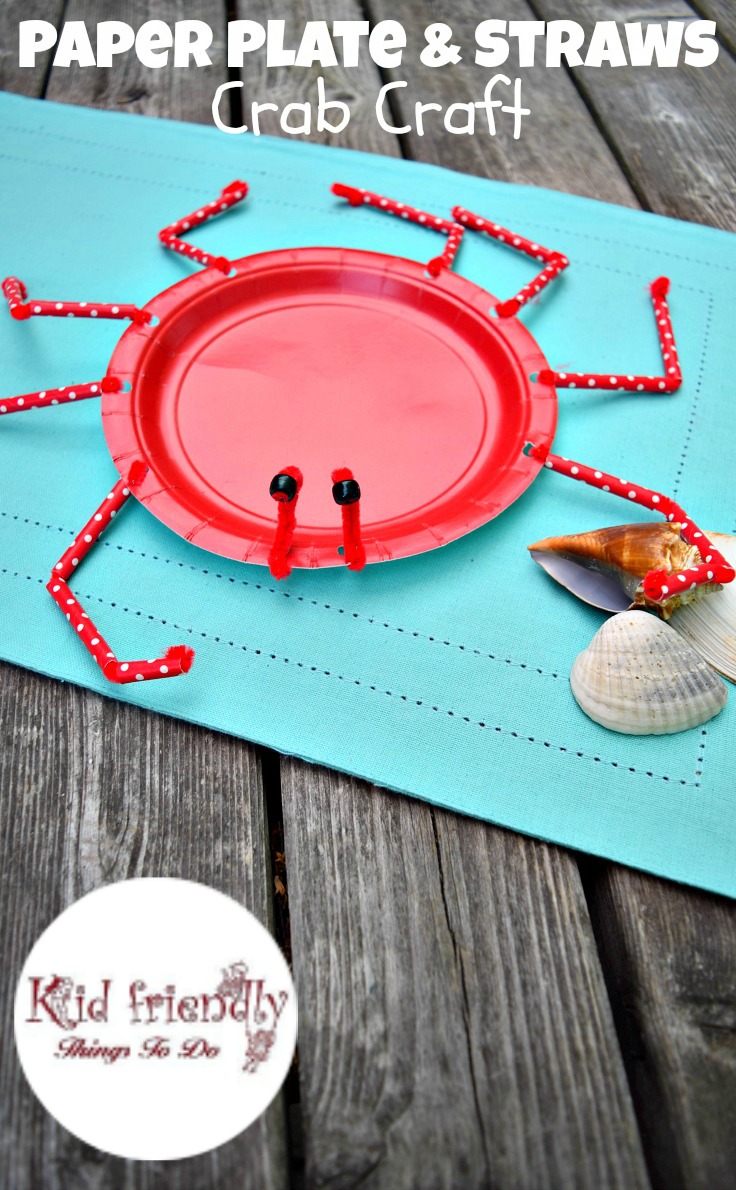 For this Paper Plate Crab Craft, You're Gonna Need:
1 red paper dessert plate
4 Paper Straws – Red
5 Red pipe cleaners
2 black beads
Additional Equipment:
A hole puncher
Scissors
Optional – glue
Now, onto the fun: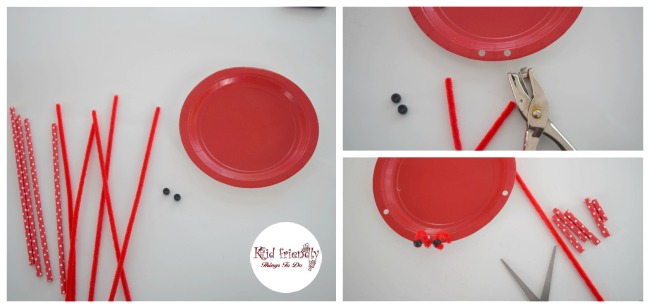 For the front legs, you'll cut 1 paper straw as follows: 4 sections that are 1&1/2 inches long and the remaining piece of straw that should be about 2 inches – cut in half – So…you'll have (4) 1&1/2 inch pieces and (2) 1 inch pieces
The remaining legs, just cut the straws into (4) 2 inch sections – Even Steven 🙂
Cut 4 pipe cleaners in half – these will be for the 8 legs
With your 1 remaining pipe cleaner – cut (2) 2 inch sections
Eyes- Use a hole punch to punch eyes in the front of the plate and 4 holes on each side of the plate – 8 total – for legs

Attach the 2 small pipe cleaner pieces to the front eye holes and stand them up
Add beads to the top and if you want to – secure with glue

Legs – Put the half pipe cleaner pieces onto the plate by bending one end of each one through the leg holes
On the front legs,(for each one) add (2) of your 1&1/2 inch pieces of straw and the little 1 inch piece on the end
On the back legs (for each one) add (2) 2 inch sections
Bend the ends of the pipes cleaner over the straws to secure them in place
That's it! You're done, my friend!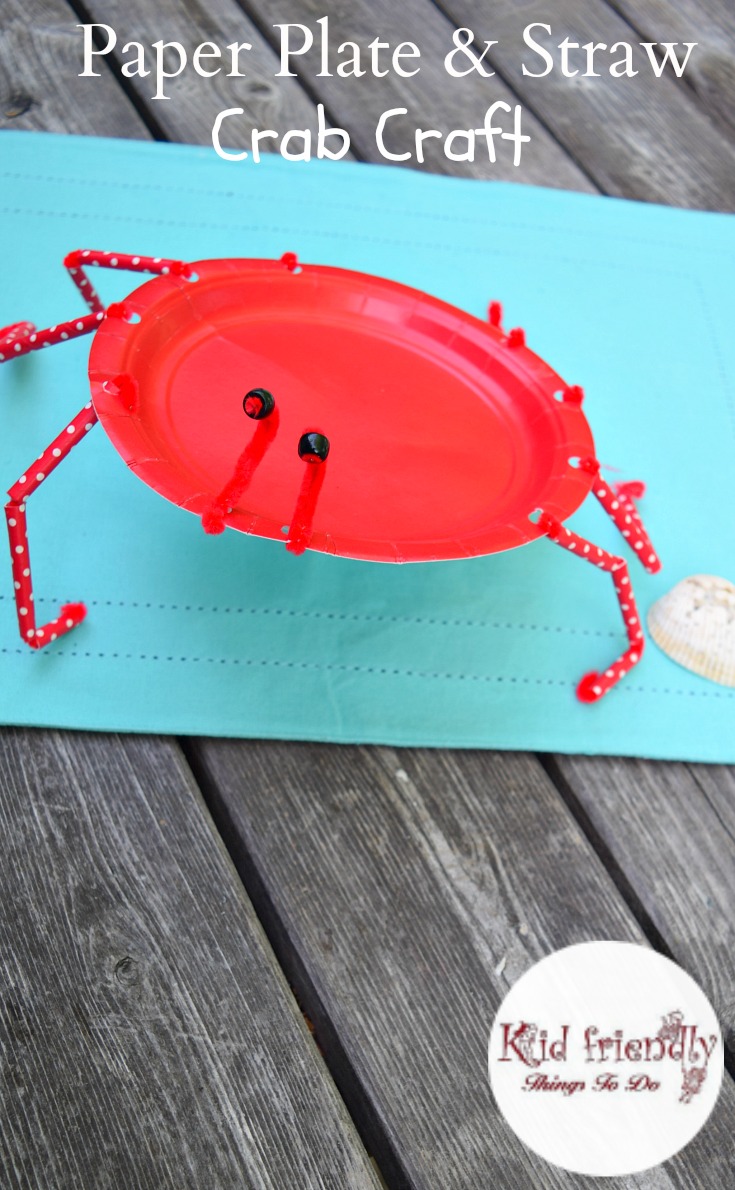 Now, the kids can have fun posing it into every which way!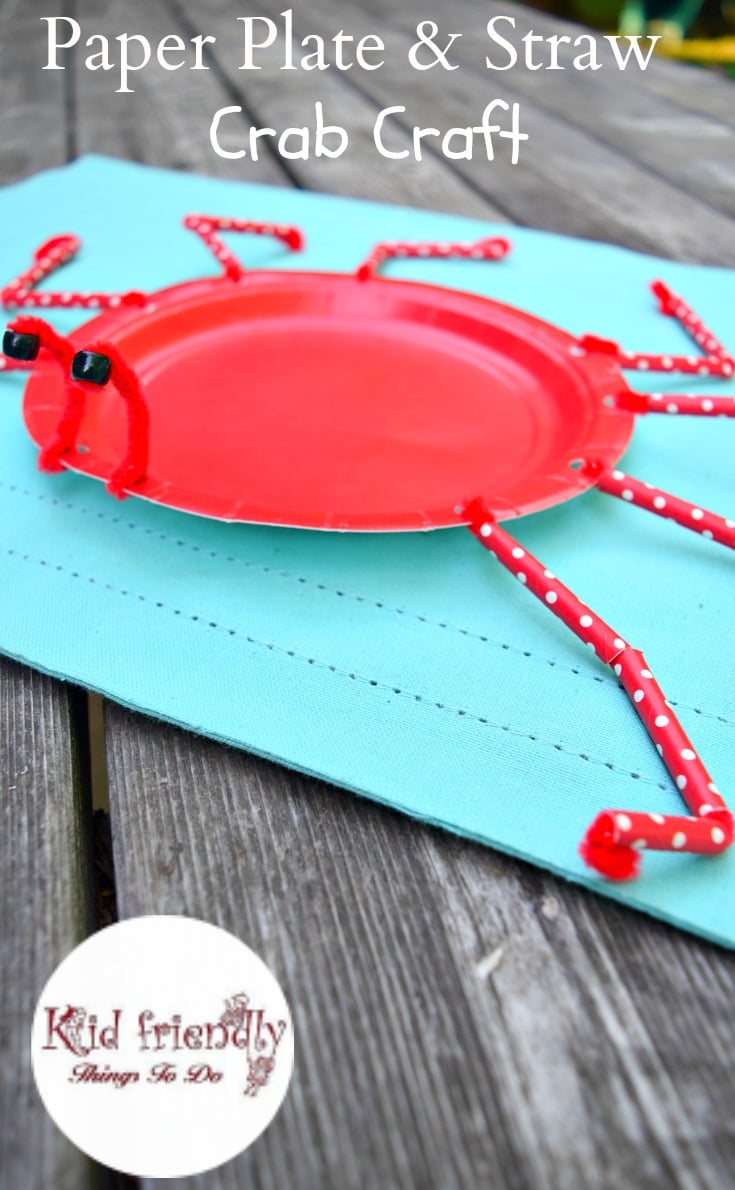 Don't leave without following along for a ton more ideas and recipes, too!
[box]