Sweet Tea Required – Lemon Optional!
If you have a little of the South in your soul, YOU probably love sweet tea! However, having Southern Roots, is NOT a requirement for the love of sweet tea. Cool off at a summer party with these Sweet Tea Popsicles! Here's what you'll want to do to enjoy these refreshing Popsicles: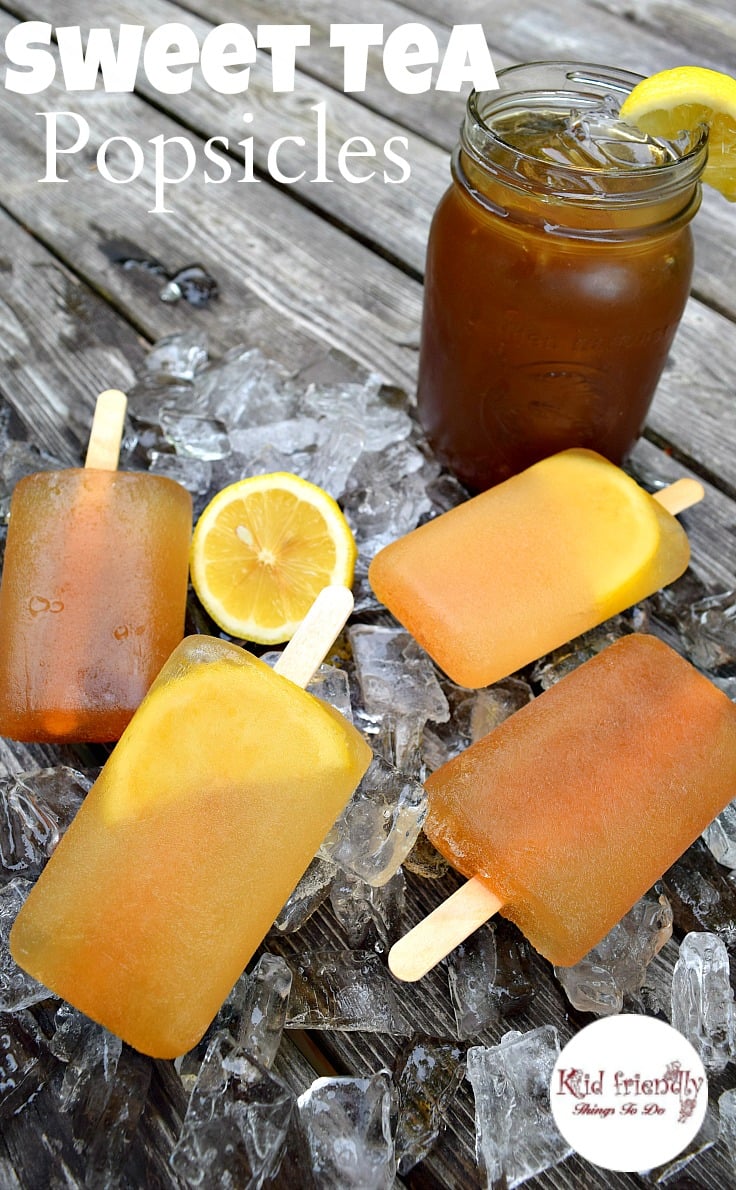 Sweet Tea

– Recipe below

Popsicle Tray
Popsicle Sticks
Cling Wrap – if you don't have lids
Lemon – Optional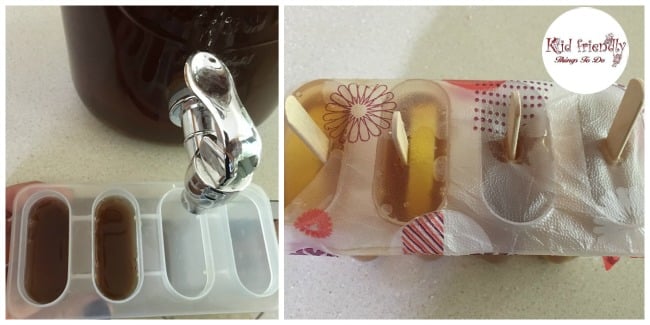 Pour tea into popsicle mold or plastic cups
Optional – insert slices of lemon
If you don't have tops for your mold or just want to use wooden sticks – Use cling wrap to hold the sticks in place
Freeze until ready – this will probably take around 4 hours
Run the sides of the mold under hot tap water to loosen the popsicles
Pull the Popsicles out and enjoy!
Suggested Equipment:
Sweet Tea
16 cups

of water

10

black tea bags

1

&1/2 cups of granulated sugar
Instructions
Using a medium saucepan, boil half of the water
Remove from heat and add the tea bags
Submerge the bags and let them brew for about 5 minutes
While removing the tea bags, use 2 spoons to squeeze the liquid out of the bags and into the pot of tea (Place bags on a spoon and use the back of another spoon to apply pressure to the bags)
Add the sugar and stir until dissolved
You have your sweet tea base
Add the base to a pitcher
Add the remaining water and refrigerate until cold
If you liked this post on Homemade Sweet Tea Popsicle Recipe, then you won't want to miss a thing. Don't forget to follow along for more!
[box] [/box]