Irish Cream Mint Chocolate Trifle – Kid Friend Things To Do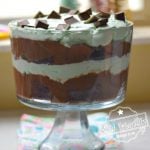 Posted by Melissa in Dessert, Easy Family Recipes, St. Patrick's | 0 comments
This Irish Cream Mint Chocolate Trifle is a delicious combination of Irish Cream soaked chocolate cake, mint flavored whipped cream, pudding, and Andes chocolate mints. Come on in and I'll share the recipe…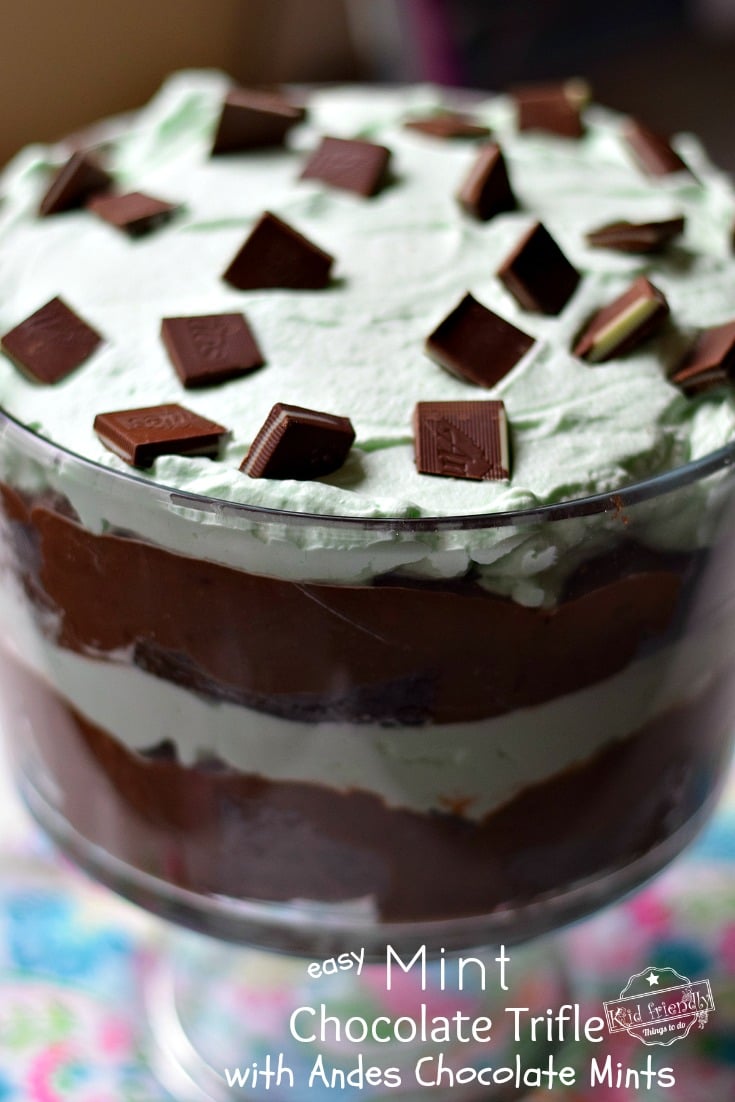 Do you know how hard it is to photograph mint and chocolate in a see through dish and make it look attractive? These photos don't do this beautiful dessert justice.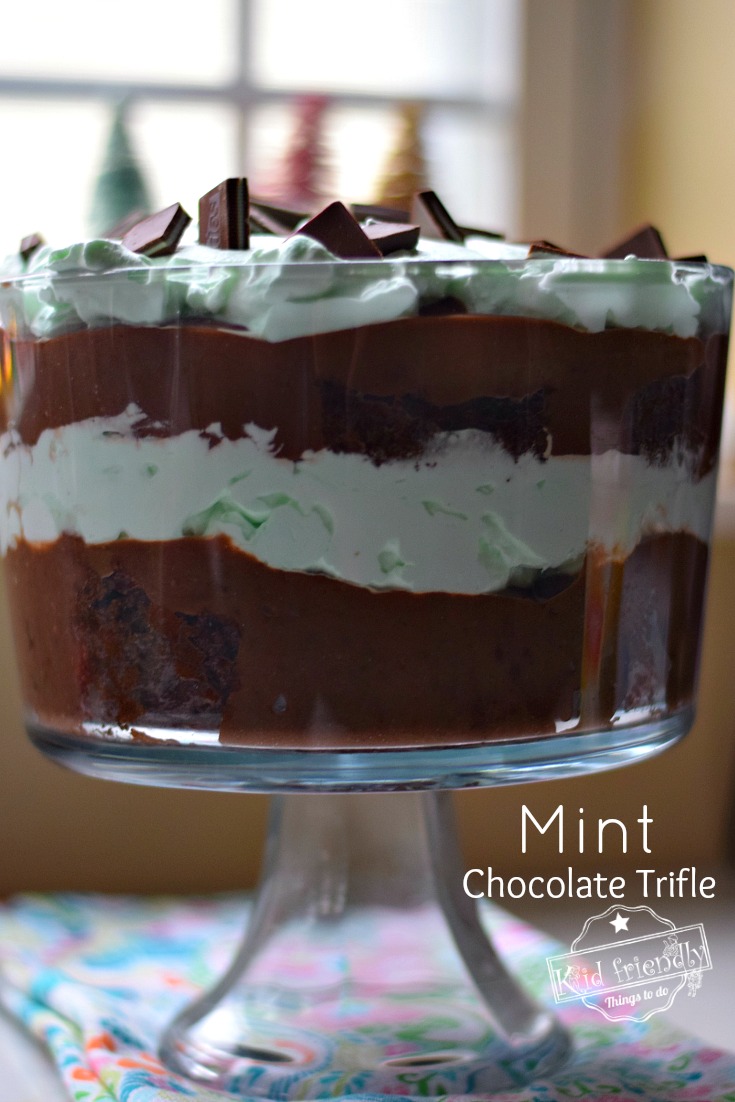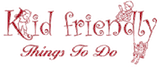 MY LATEST VIDEOS
I'm telling you, the cool mint mixed with rich chocolate is divine.
Here are my top Amazon Picks for this Chocolate Mint Trifle…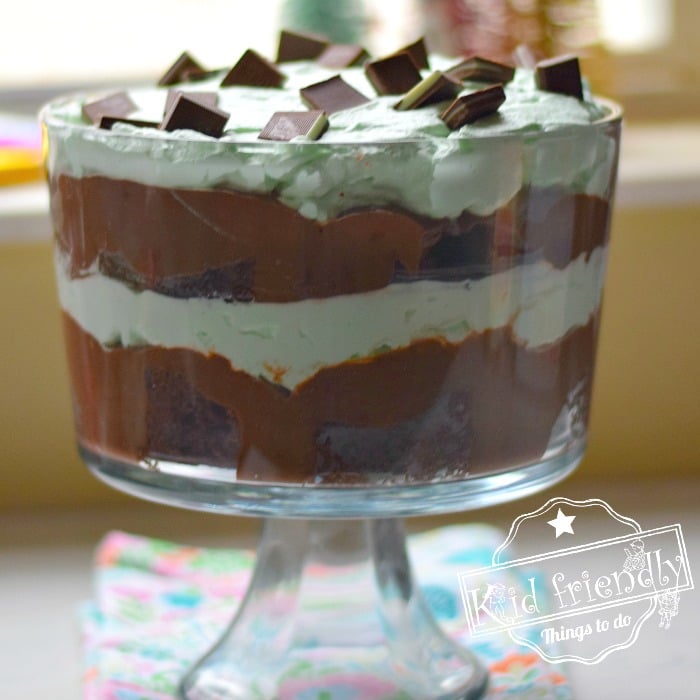 Print
Irish Cream Mint Chocolate Trifle – Kid Friend Things To Do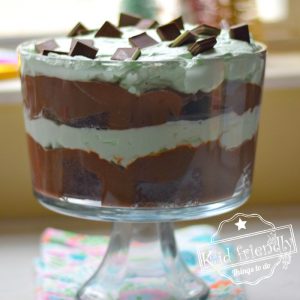 Cool mint and rich chocolate make this the perfect dessert. Great for holiday parties and feeding a crowd.
Ingredients
1 package of devil's food cake mix + ingredients on the box needed to mix the cake
My box mix required…(1 cup of water, 1/3 cup of vegetable oil, 3 large eggs)
1 cup of refrigerated Irish Cream Coffee Flavoring
2 packages of chocolate pudding mix – 3.9 oz. each
3&1/2 cups of cold milk
2 cups of heavy whipping cream
1/2 cup of powdered sugar
a couple of drops of green food coloring
1/2 t of peppermint extract
Andes mint candies
Instructions
Use the directions on the boxed cake to mix, and bake in a 13×9 pan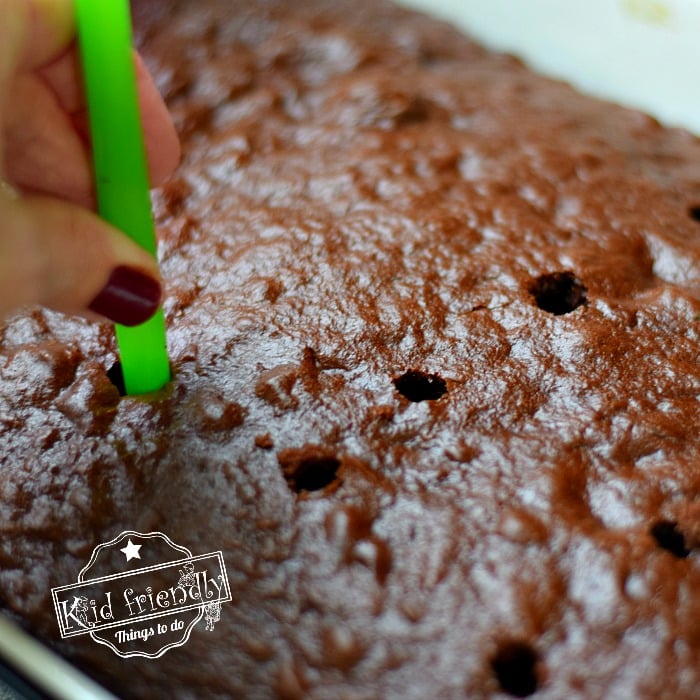 Using a straw, or skewer poke several holes in the cake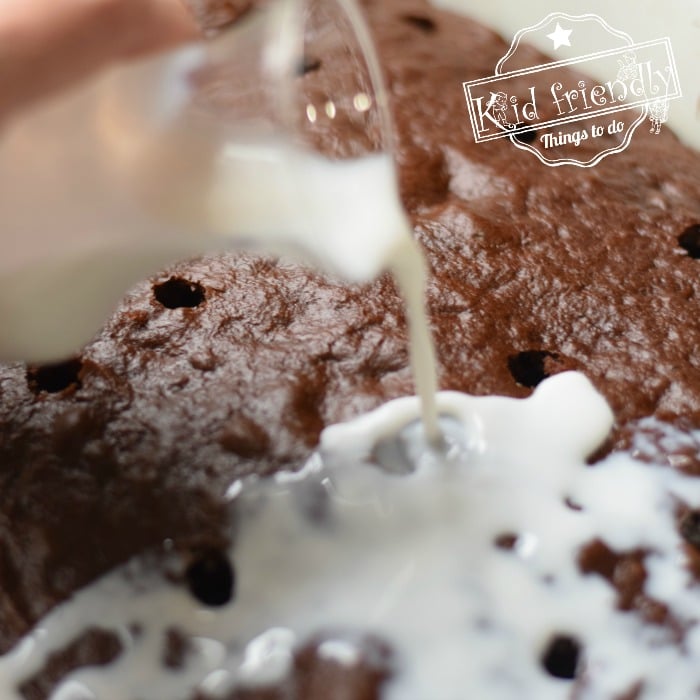 Pour the Irish Cream over the cake
Place in the refrigerator to soak in
Meanwhile – make the pudding mix
In a medium sized bowl, add the cold milk to the pudding mix, stir and let set up
While that is setting up – move over to your mixer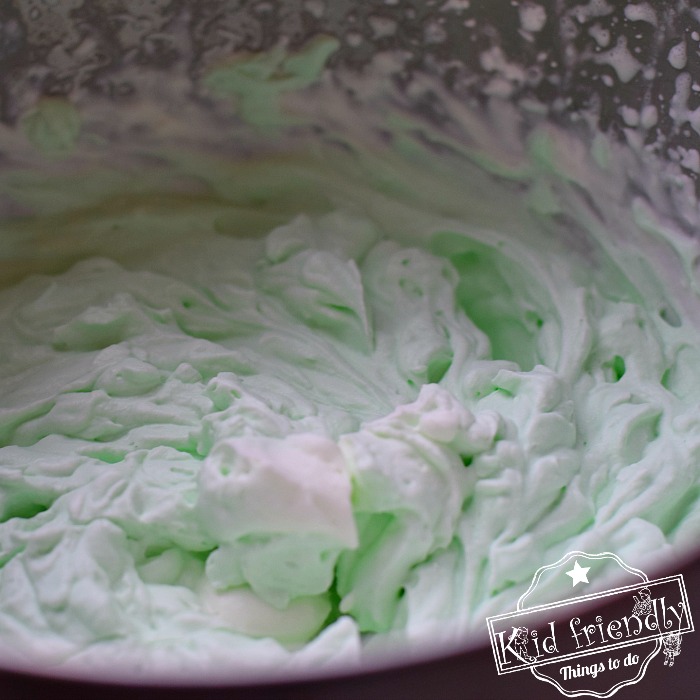 Pour the whipping cream in the mixer, add the powdered sugar, food coloring, and extract
Whip on high for about five minutes, or until cream is stiff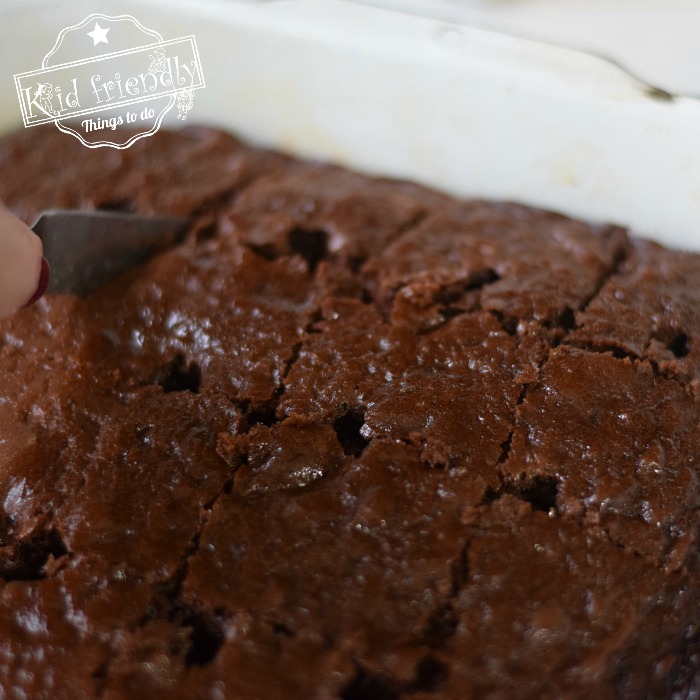 Take the cake out of the fridge, and slice into cubes
Let the layering begin…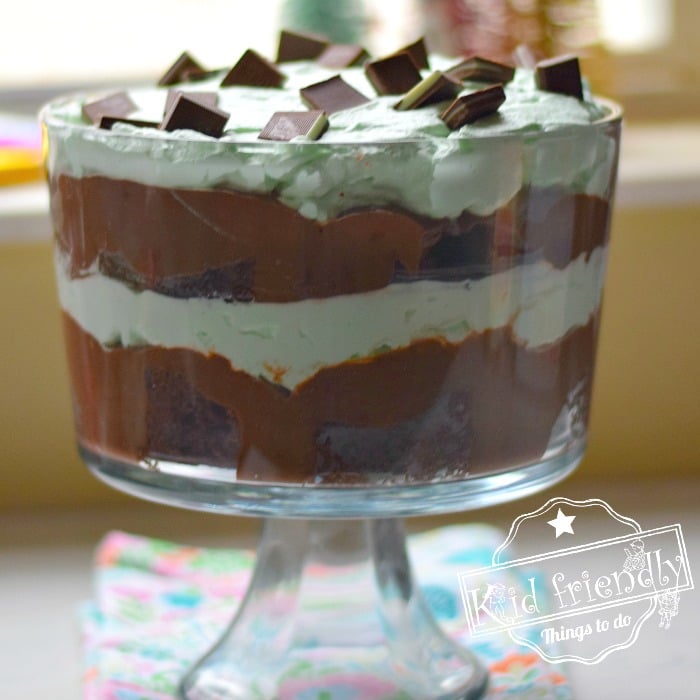 In a pretty ( see through if you have it) serving bowl – Layer
Cake
Pudding
Whipped Cream
Candies
Cake
Pudding
Whipped Cream
Candies
Cover and Refrigerate until you are ready to serve, up to 1 day in advance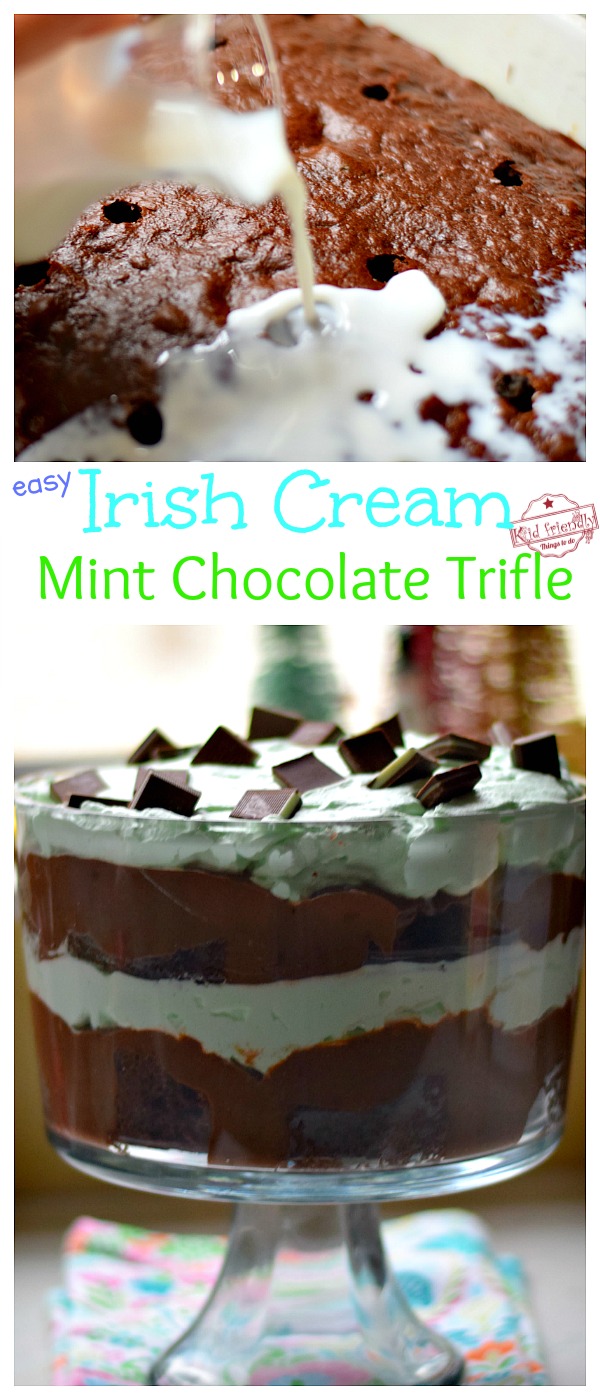 ~Melissa – Kid Friendly Things To Do