I can't wait to share this Easy and Fun PAPER PLATE FISHBOWL CRAFT with you all. It's so simple to make and super fun for everyone. It's the perfect craft for a rainy summer day or even for an ocean-themed birthday party.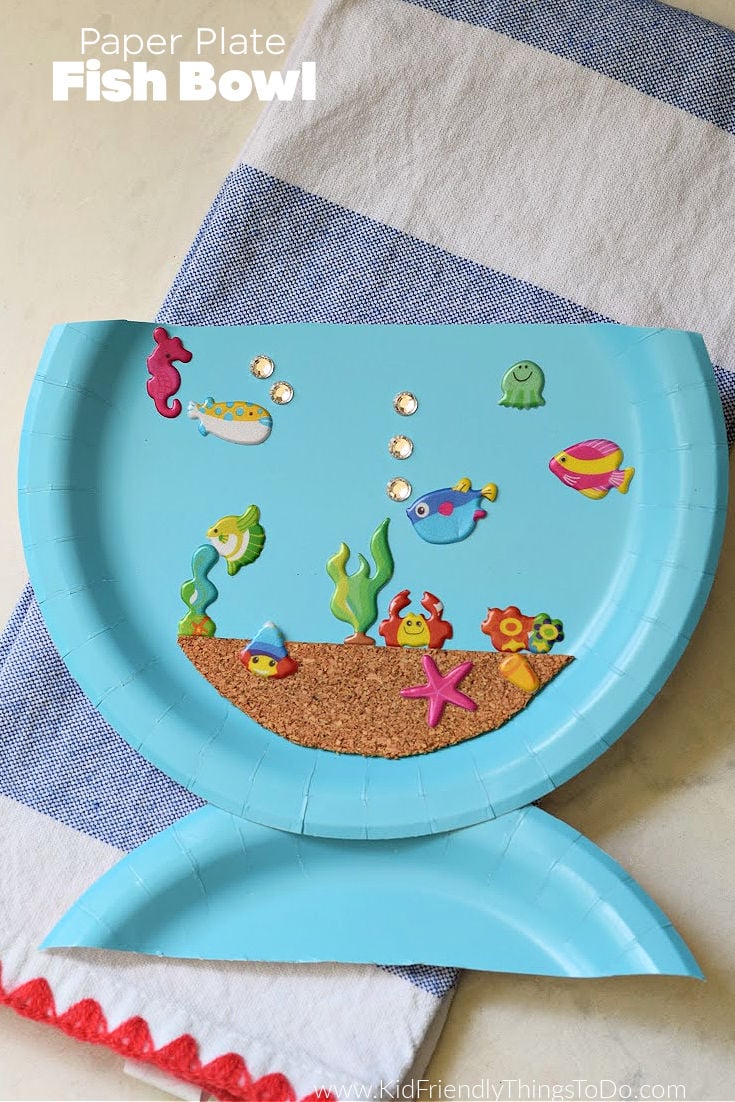 Paper Plate Fishbowl Craft
Happy Summer! I hope your summer is going well. Ours has been fun, but it's going by way too fast. I can't believe that we've already celebrated the Fourth of July. We played some fun family games over the holiday that I can't wait to share with you. Today, I wanted to show you this fun craft we enjoyed last week while we were on vacation. We had a couple of rainy days that were perfect for pulling out this fun PAPER PLATE FISHBOWL CRAFT. You've gotta make the best of those rainy vacation days. The kids had a blast making them and I loved looking at them on the kitchen sink window sill all week long. They are so cheerful and fun.
If you would like more ideas for summer or ocean-themed crafts, then check out my post on how to make a jellyfish out of coffee filters, 
a paper plate crab craft, or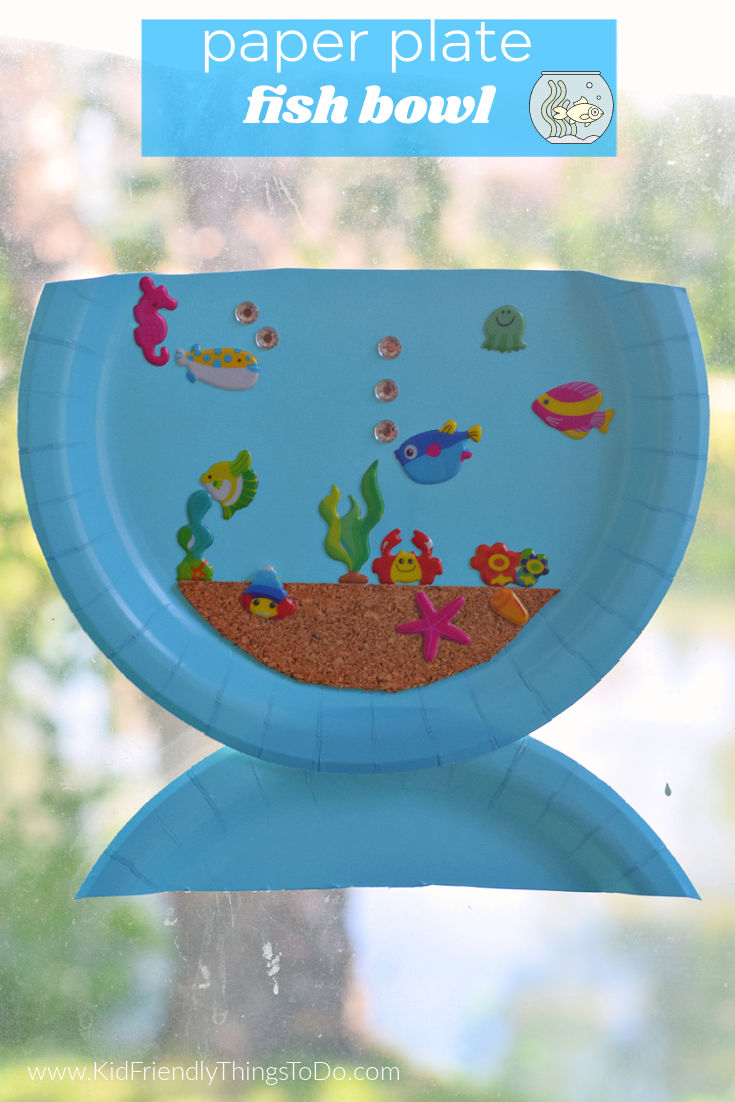 Here are more fun Ocean Themed Crafts to check out:
Make a crab out of a Paper Plate 
Make an Octopus out of gloves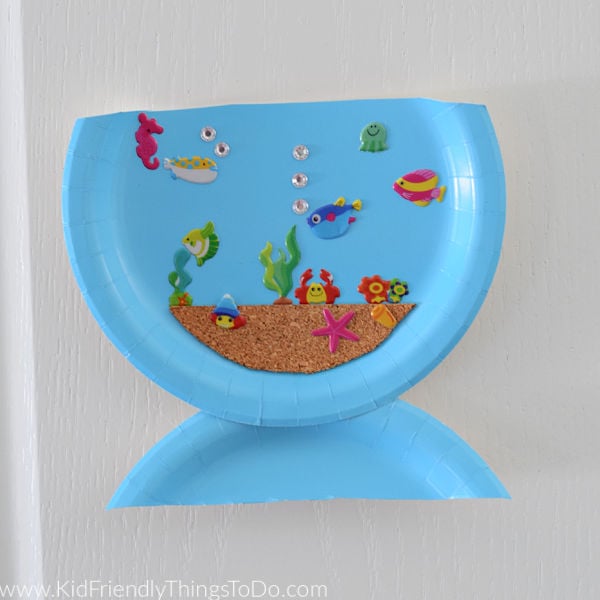 Are you ready to make this fun summer craft? Let's make sure you have everything you'll need: 
Top Amazon Picks:
(affiliate links)
[box]    [/box]
Supplies Needed:
a blue paper plate (dessert sized or dinner-sized) – I used a dessert plate size this time, but I've used dinner plate sizes in the past
scissors
tape, a warm glue gun with glue sticks, or a stapler
real cork tape or cork with adhesive baking – I found the duck tape in the craft aisle of Walmart but ordered squares from Amazon for the most current craft
Puffy ocean stickers, Foam fish stickers, and other fun ocean-themed foam stickers
optional: small sea shells
round gem stickers – this is for bubbles but you can also use white glue for bubbles – It's hard to find glue that stays white. I found that Elmer's Multipurpose Glue-All dries a milky white. Most wood glue dries white, like Gorilla's White Glue. 
Instructions: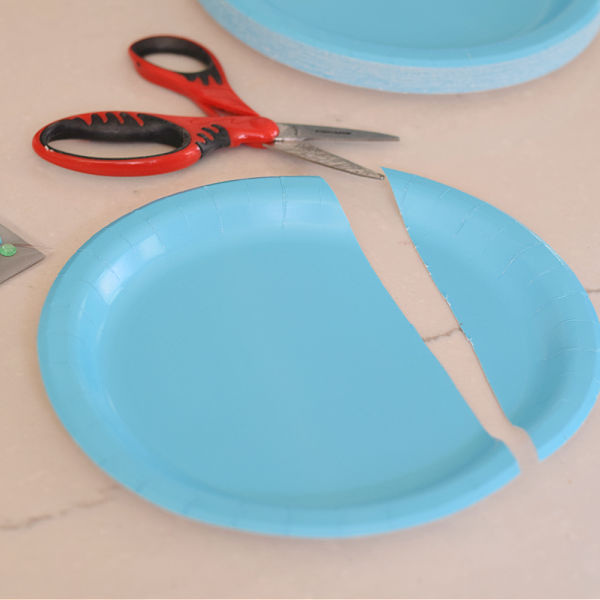 cut about 1/3 of the paper plate and invert it so the smaller portion looks like a fishbowl stand
glue or staple to secure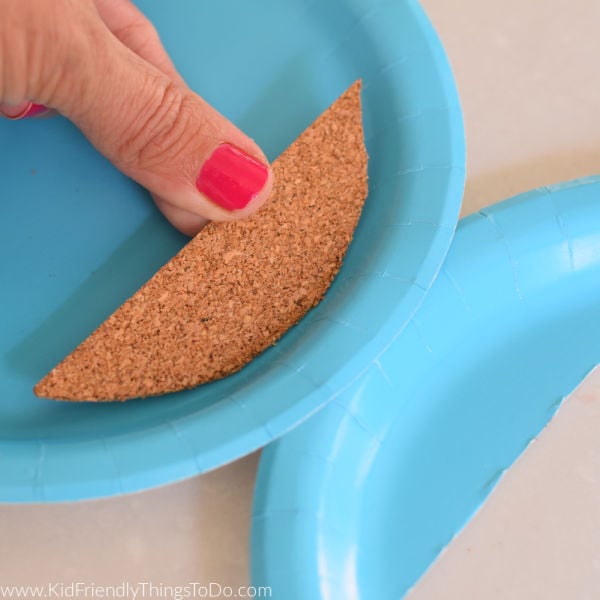 hold the cork tape over the bottom of your fishbowl/paper plate to see how much you need to cut for the sand portion of the bowl – mark it off with a pen or pencil and cut it out
pull the backing off of your cork tape and secure it to the bottom of the fish bowl/paper plate
you can add seashells to the sand bottom with glue
add fish foam stickers along with other sea creatures  that you have
Use the clear round gems or white glue to make bubbles coming from the fish's mouth
*some glue dries transparent, but that's fine. It still looks really cool
That's it! Enjoy your cheerful craft all summer long.
~Melissa – Kid Friendly Things To Do