These Pipe Cleaner Carrots are so simple, and cute. What a fun Spring or Easter project.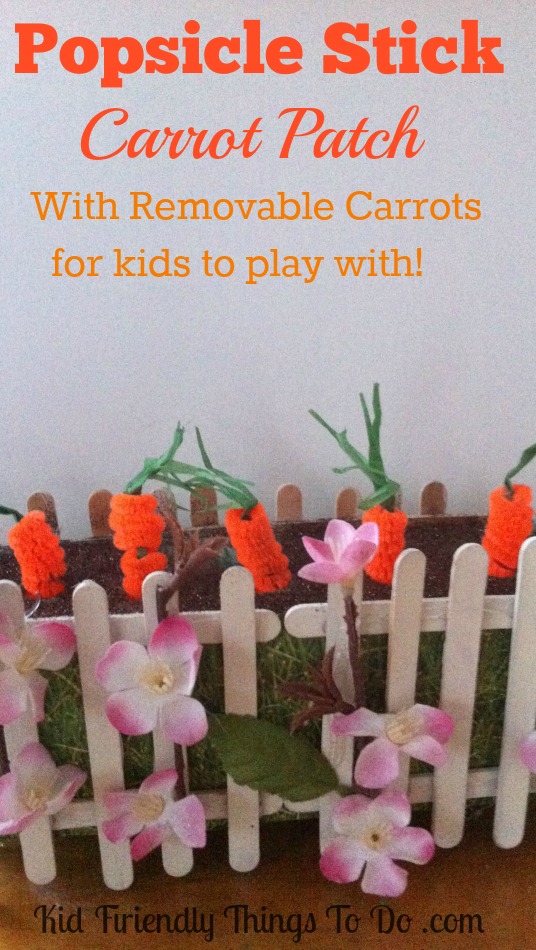 Pipe Cleaner Carrots
Supplies needed:
Carrots:
Orange Chenille Strip
Sharpened Pencil
Green Raffia – If you can't find green –  you can dye the natural raffia green.
Making the Carrots:
Take your sharpened pencil and hold it in your hands.
With one hand, starting a couple of inches from the sharpened end of the pencil, begin wrapping the chenille strip around the pencil.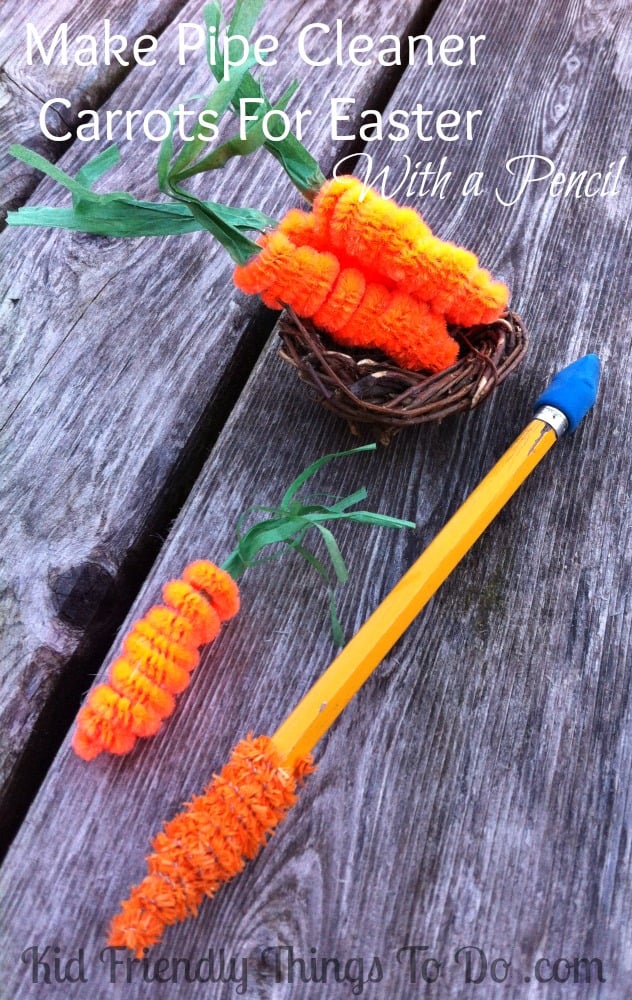 As you get down to the end, wrap the end around the pointed tip of the pencil – this give the end of the carrot a pointed carrot look.
Cut a 2 inch piece of raffia, and make a few slits in the top to make strips that will hangover.
Glue the intact end of raffia inside the top of the carrot