Some people call them craft sticks, but I've always referred to these sticks as Popsicle sticks. This Popsicle Stick Craft is simply adorable sitting on the window sill. It's the perfect craft for Mother's Day, spring and summer. Grab some paint, some popsicle sticks and the kids to make your own Painted Popsicle Stick Flower Pot and enjoy it all summer long…
I love the colors of this particular craft.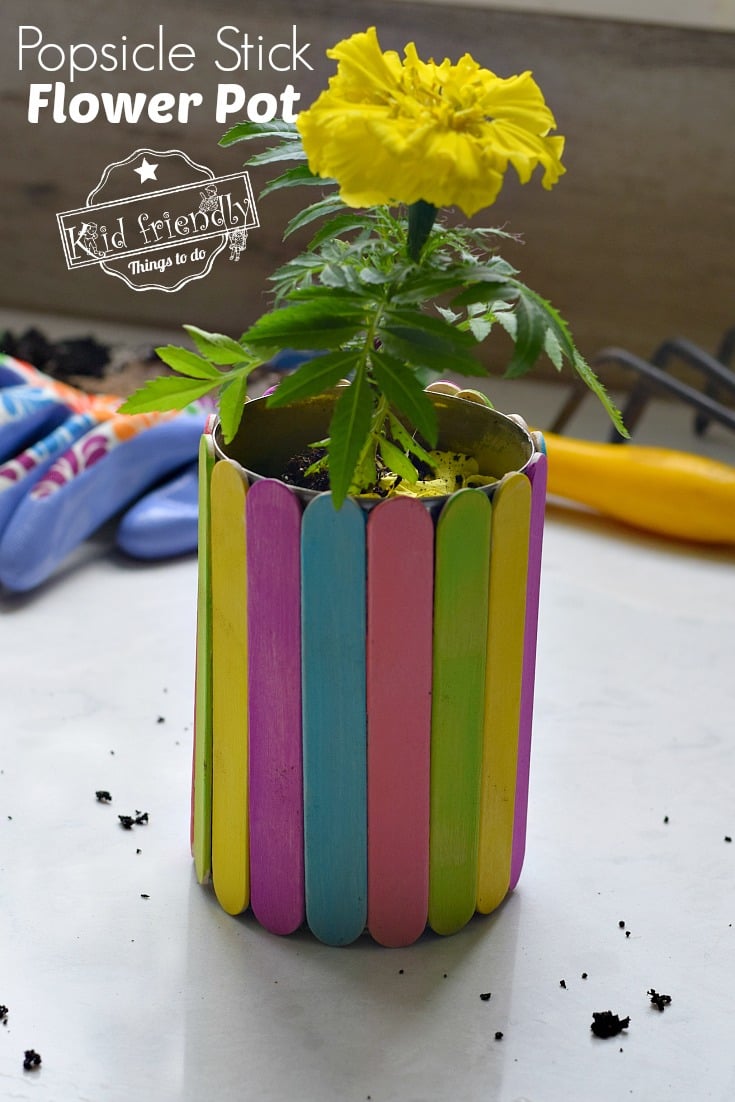 It's so cheerful.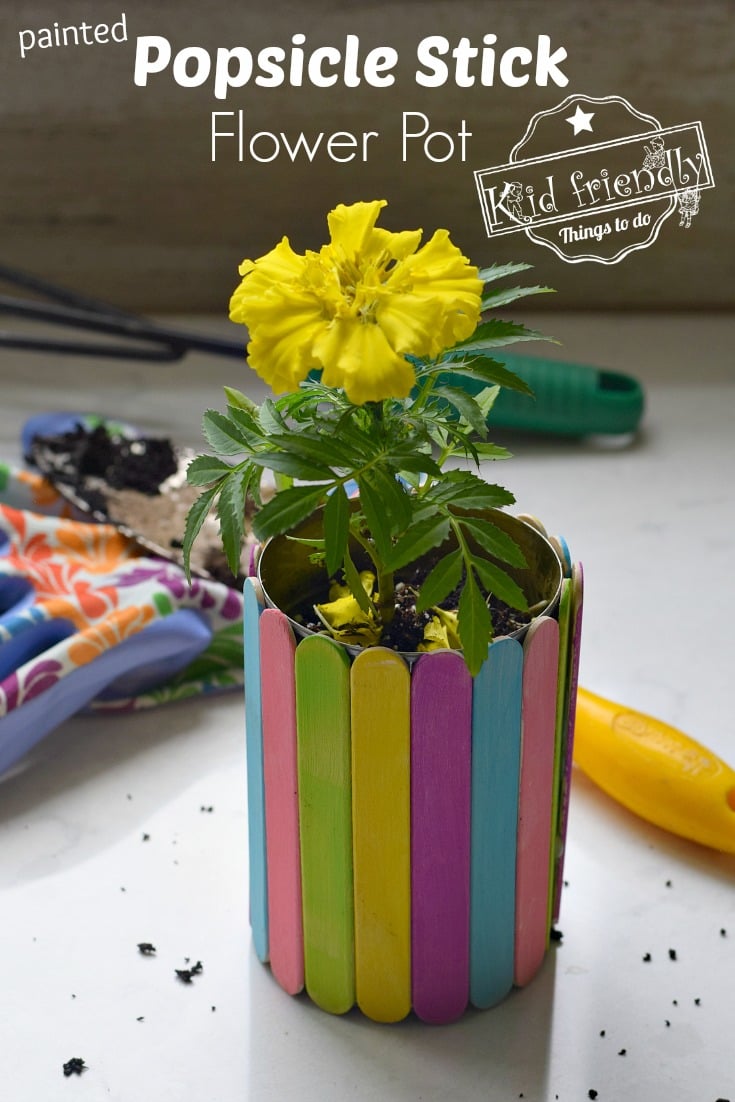 It really is a sweet craft that's the perfect gift for mom.
Here's what you'll need to make this Popsicle Stick Flower Pot Craft…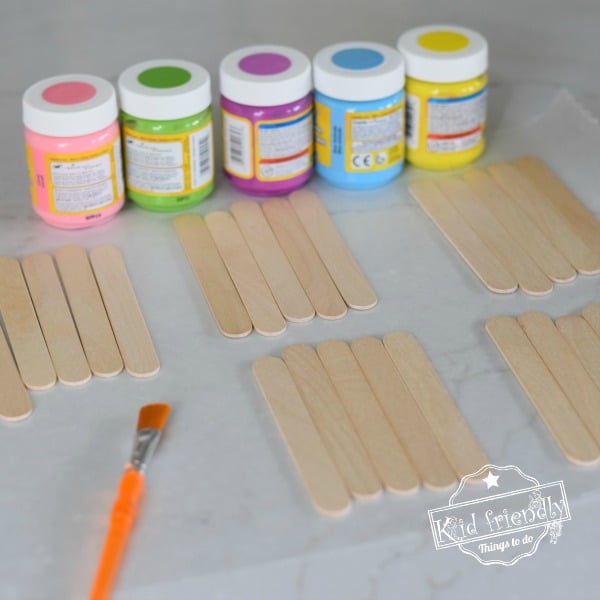 an empty and rinsed out soup can
about 17-20 popsicle sticks – depending on the size of your can. I used 17 sticks for a 15 oz. soup can
paint – I used Crayola paints – lime green, yellow, lavender, light blue, pink
paintbrush or sponge brush
low-temperature glue gun or Fabri-tac glue
soil
flower plant
Instructions on making a Popsicle stick flower pot…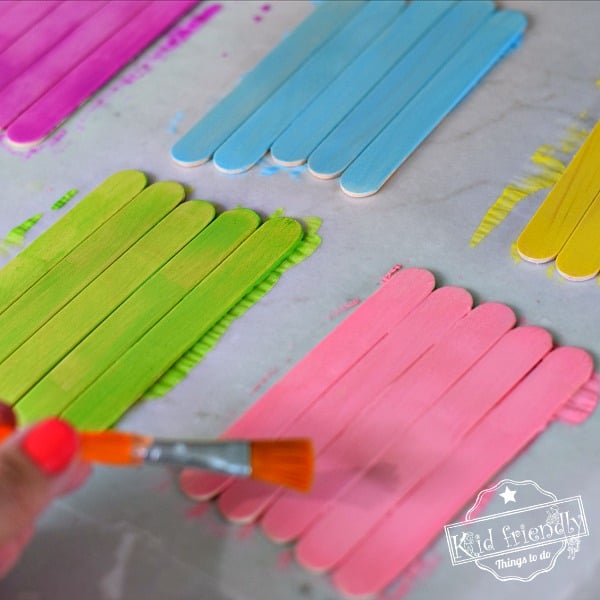 Set out something to protect your work surface from paint
Divide the popsicle sticks into groups – one group for each color of paint you have
Paint each grouping a different color and let dry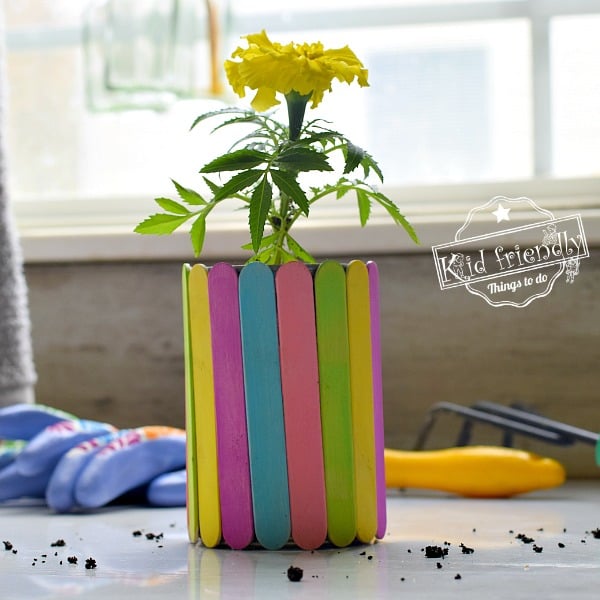 Glue the sticks in a colorful pattern all the way around the soup can
What else can you do with popsicle sticks?
Here are some ideas for all of your other popsicle sticks
Make a fairy house or doll furniture
Use them as garden stakes
Make a birdhouse
Make a bookmark
Make a sleigh Christmas ornament
Make a wooden flag
Can You Use craft sticks to make Popsicles?
Yes, the sticks sold in craft stores as craft sticks can be used as popsicle sticks. They are free of chemicals and safe to use.
How do you glue popsicle sticks to each other?
make sure the sticks are clean and free of dust
Use wood glue to seal them to each other and give them time to dry completely