Water Bottle Flowers Craft for Kids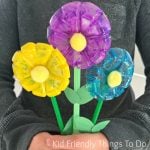 Posted by Melissa in Arts & Crafts, Game Ideas, Mother's Day, Mother's Day, Spring, Summer | 2 comments
Just in time for Mother's Day! These water bottle flowers are so darn cute! I love simple crafts, and I especially love ones that don't involve going to the store for supplies. I bet you have most or all of the supplies for this one, right at home. Come on in, and I'll show you how to make these simple water bottle flowers: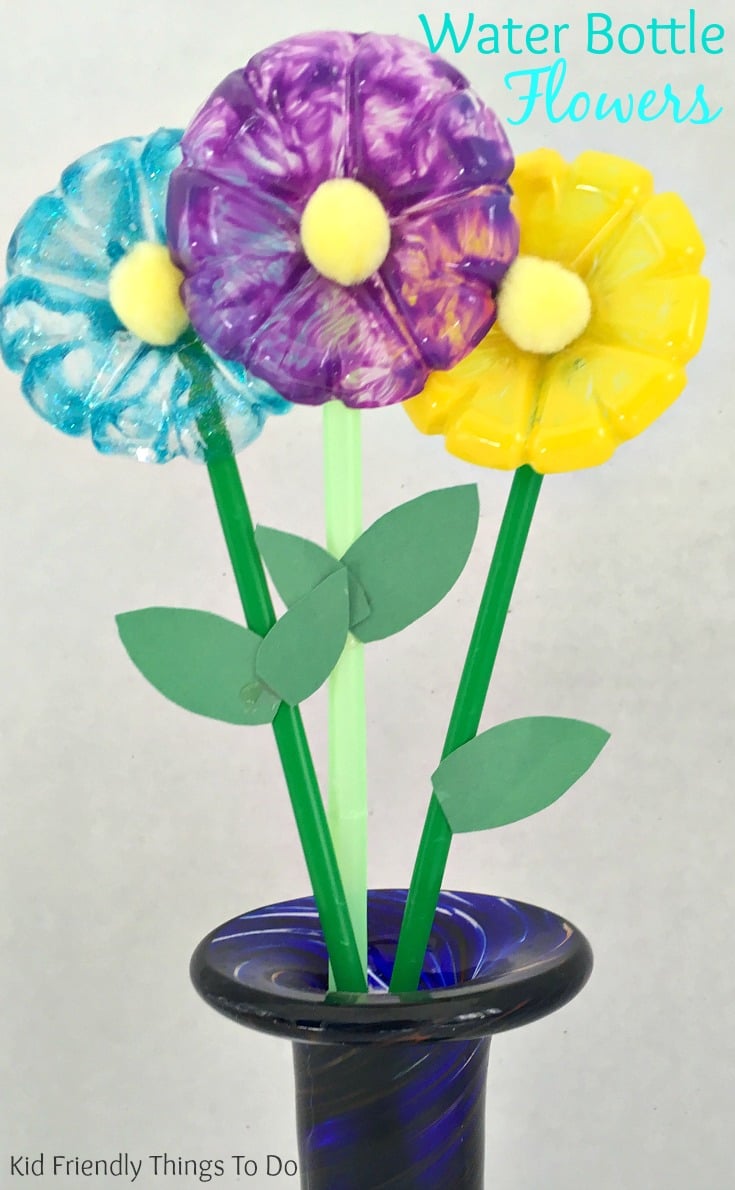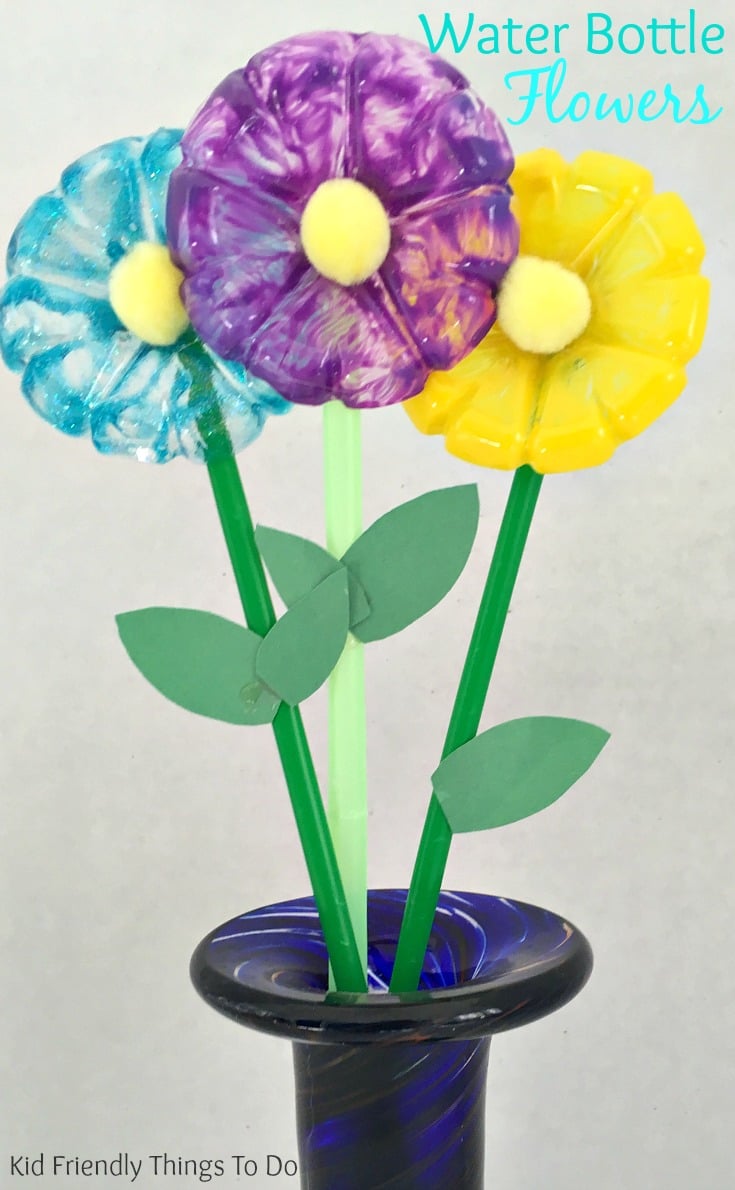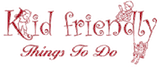 MY LATEST VIDEOS
Here's what you'll need to get started:
Water bottles
Scissors
Fabric Paint – it's much thicker than washable paint, so it works better here…but, be careful with clothes. 🙂 * Check out this DIY smock for protecting clothes.
paint brushes
Yellow pom-poms – about 1/2 inch wide
Warm glue gun with glue sticks or fabri-tac glue
green straws
green construction paper
Now, on to the fun: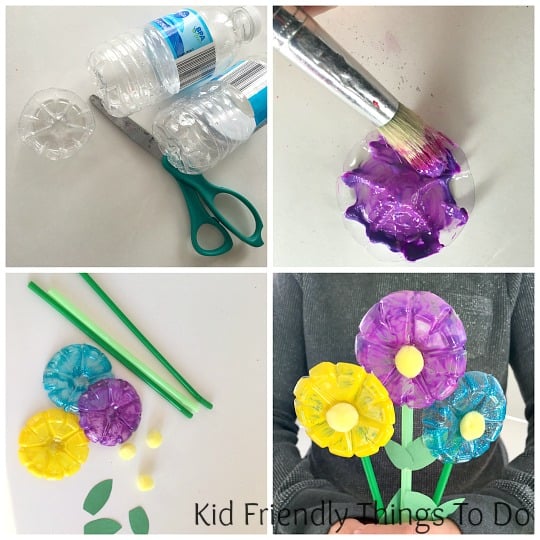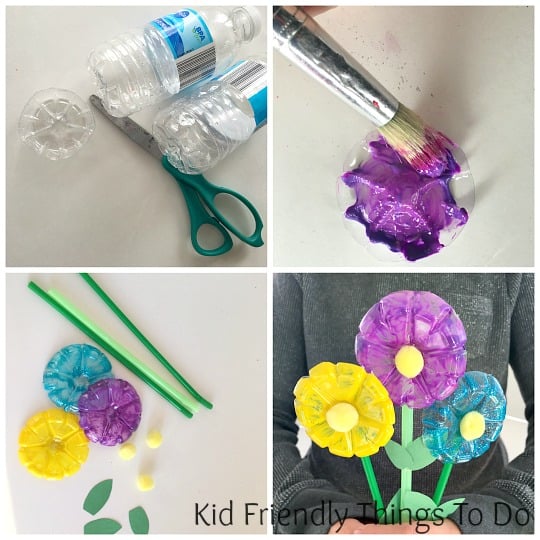 Cut the ends off of the water bottles and dry completely
Paint the inside of the bottle ends and let dry
Cut some little leaf shapes out of the green paper
Trim your straws to the desired length and glue to the back of the bottle end – I put a dot of glue at the bump (technical term) 🙂
Turn the bottle end around and use glue to add the yellow pom-pom to the indention (middle) of the bottle bottom and leaves to the straws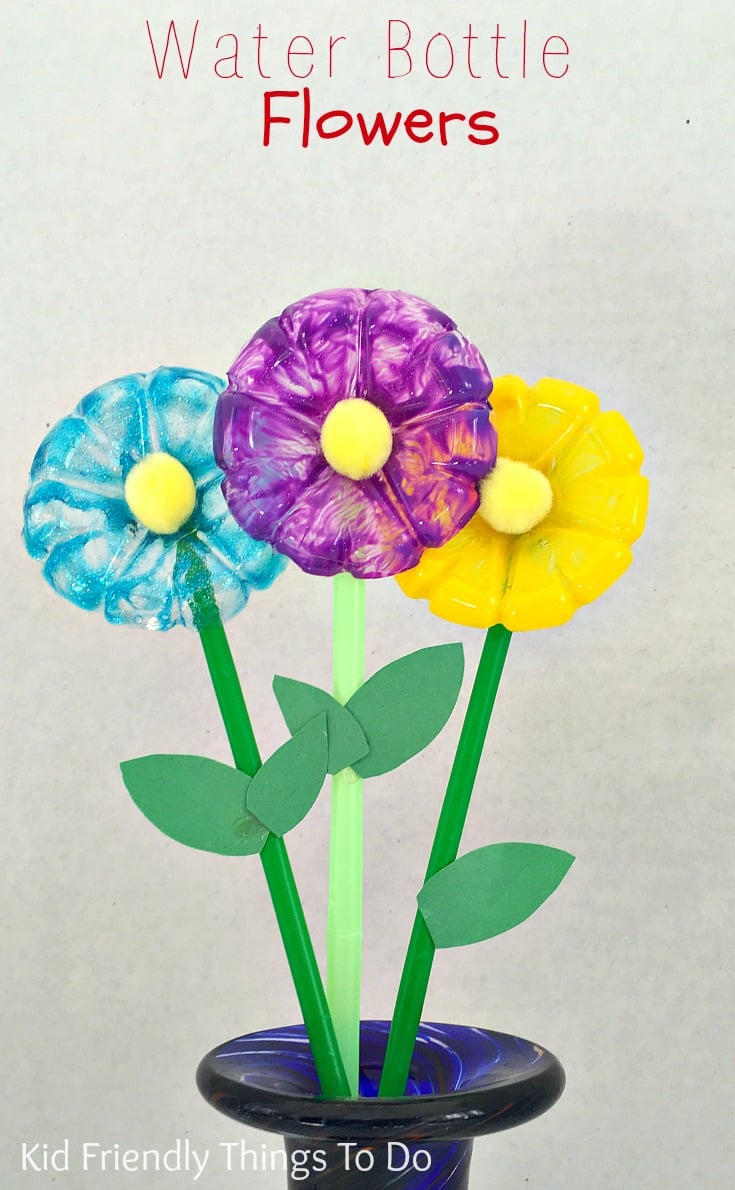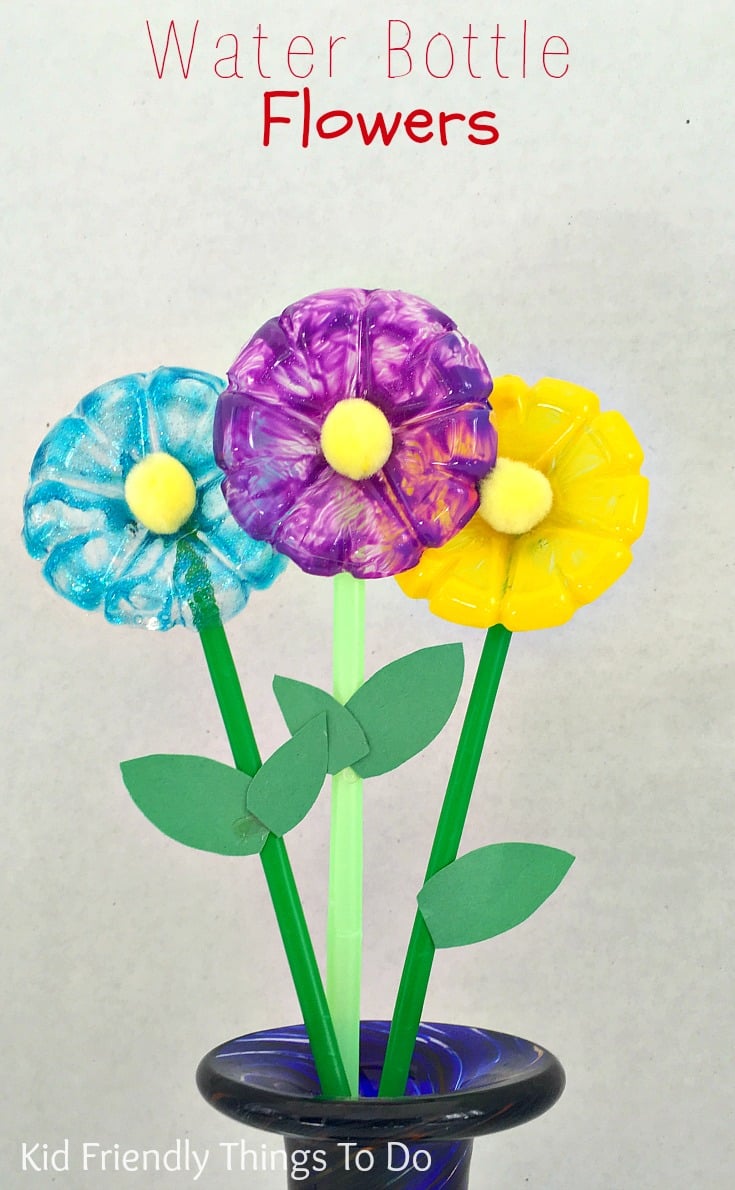 You are done, my friend!
Here's some stuff you might need or even want for this craft:
~Melissa – KidFriendlyThingsToDo.com