DIY Tissue Paper Flowers For Kids to Make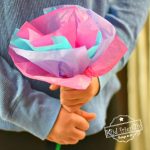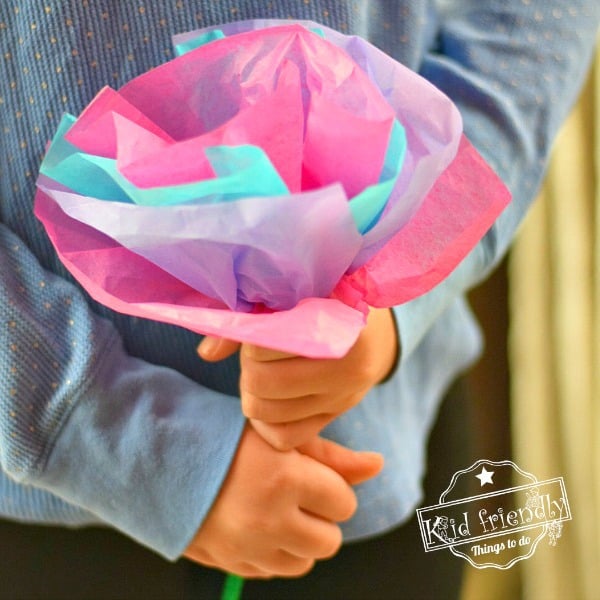 Posted by Melissa in Arts & Crafts, Christmas, Mother's Day | 0 comments
This is a simple craft that is such a keepsake, and fun to do with kids. In my humble opinion, Tissue Paper Flowers are so much better as a flower center piece than the ones you buy in the store. This is also a great room parent activity for a classroom party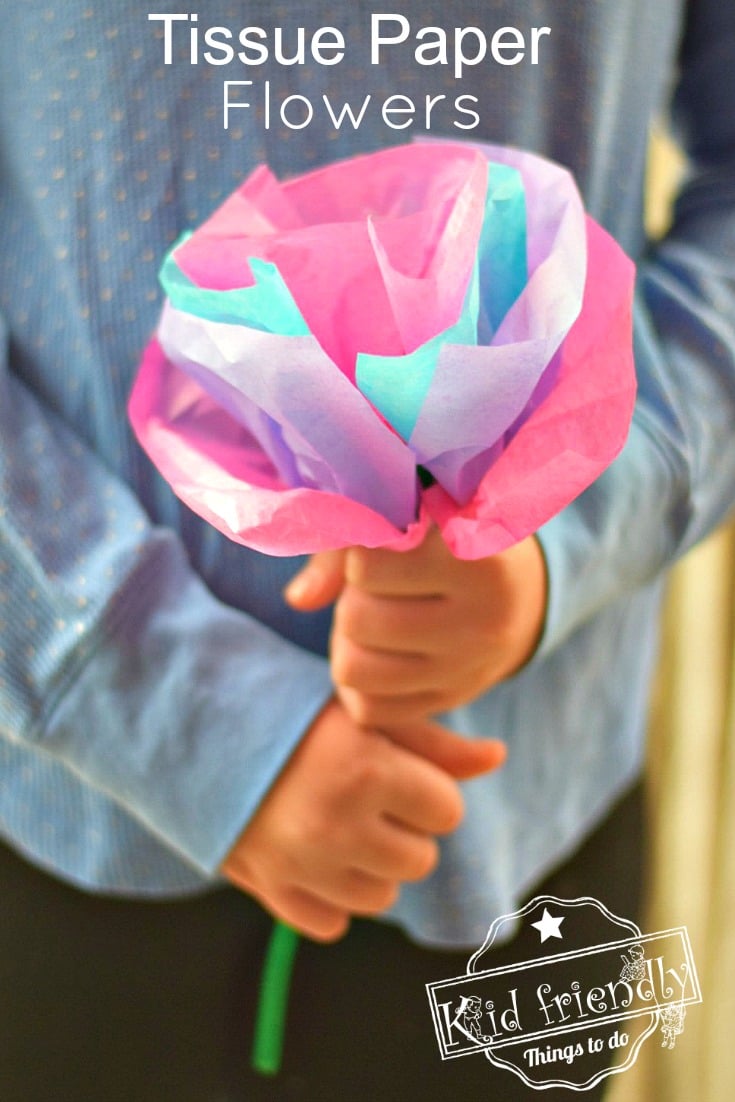 Parents will treasure these simple homemade flowers.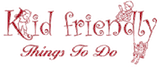 MY LATEST VIDEOS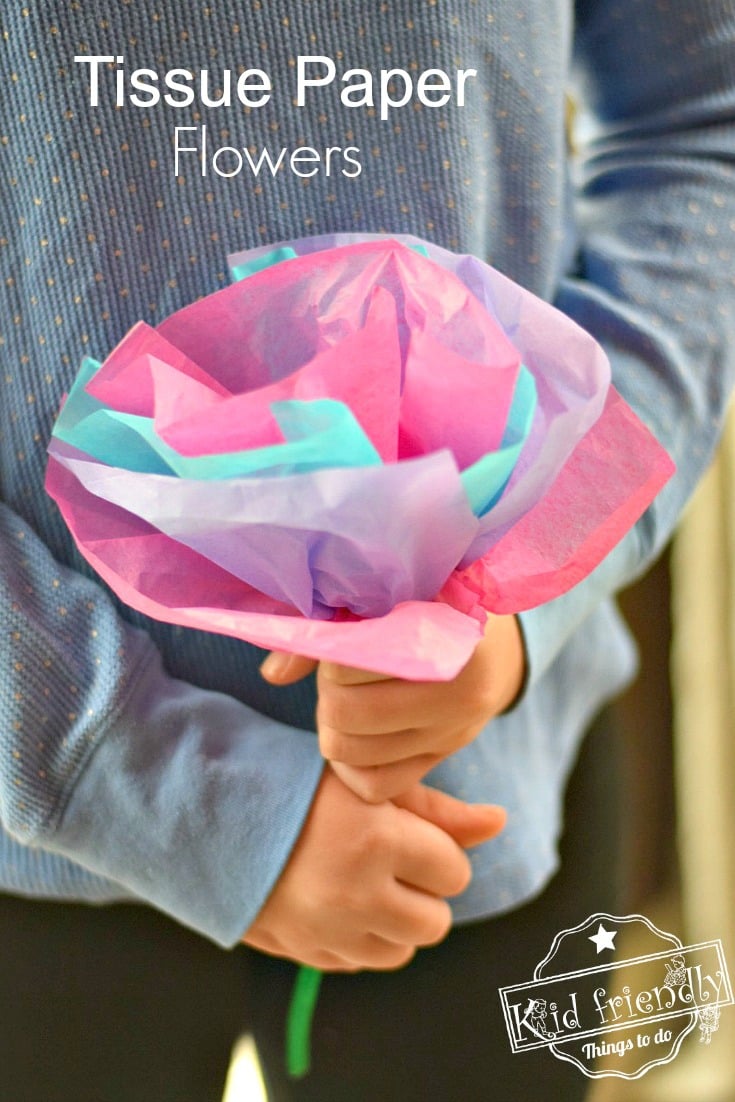 These tissue paper flowers are massive. You can easily customize the size to whatever you need it to be. If you want small flowers you can cut the tissue paper into smaller rectangles and follow the directions below.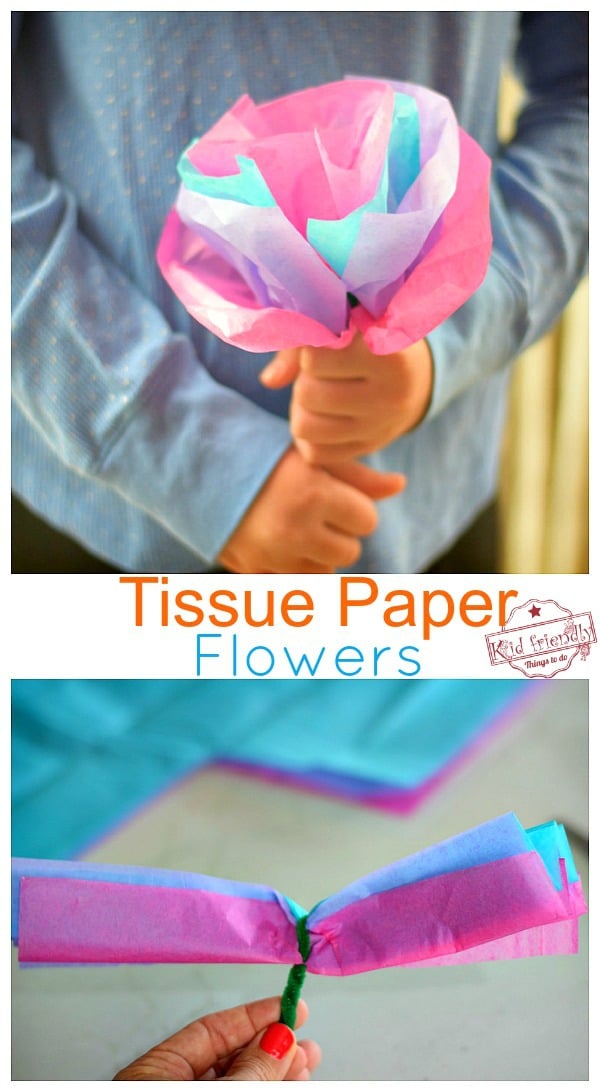 Here's What You Will Need to Make Tissue Paper Flowers for Kids: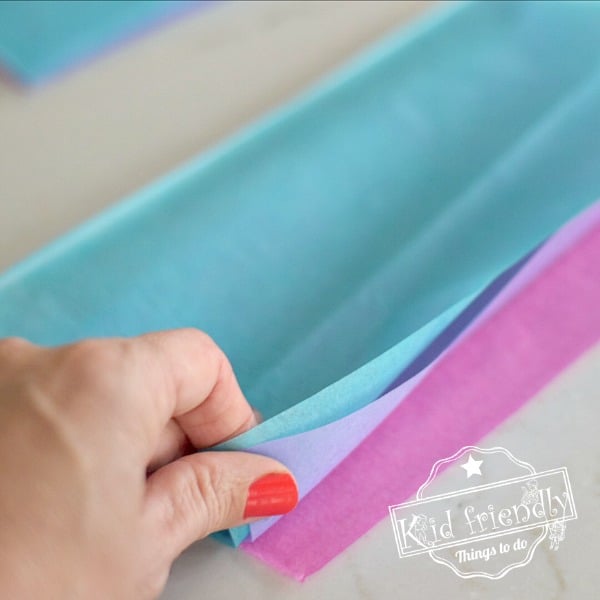 4 pieces of tissue paper – At least 2 different colors
Green chenille stems
Scissors
Here are my top Amazon Picks for this Tissue Paper Flower Craft
Instructions: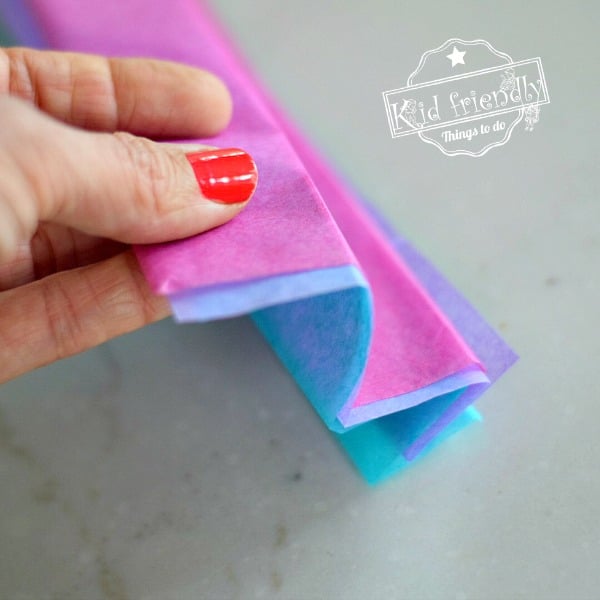 ***Tip – for younger children (preschool to maybe first grade) do steps 1-6 for them.
Layer 4 pieces of tissue paper
For small flowers – Cut out 3 x 5 inch rectangles. Large flowers, like the ones above – cut the rectangle larger – about 6″ x 10″. Make giant flowers by using larger pieces of the tissue paper. Play around with different size rectangles of tissue paper to customize the perfect size for you.
Accordion Fold the paper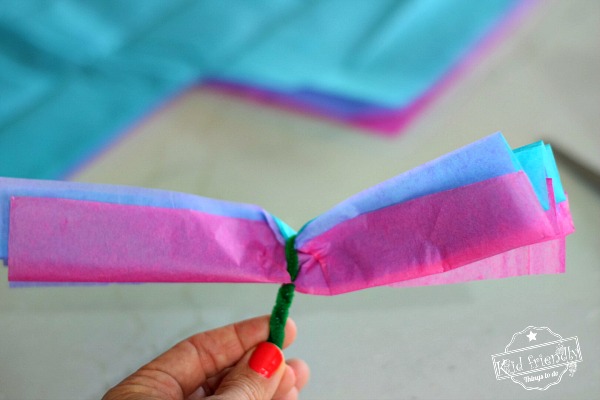 Lay your pipe cleaner stem in the center of the accordion rectangle. *The tissue paper should be about 2 inches down from the top of the stem
Fold the pipe cleaner over the folded tissue paper,making a tight fit around the tissue paper
Twist the pipe cleaner several times, so that the middle of the accordion fold is pulled together and bunched up
Now, carefully start pulling up the tissue paper sections from the center to the outside, one at a time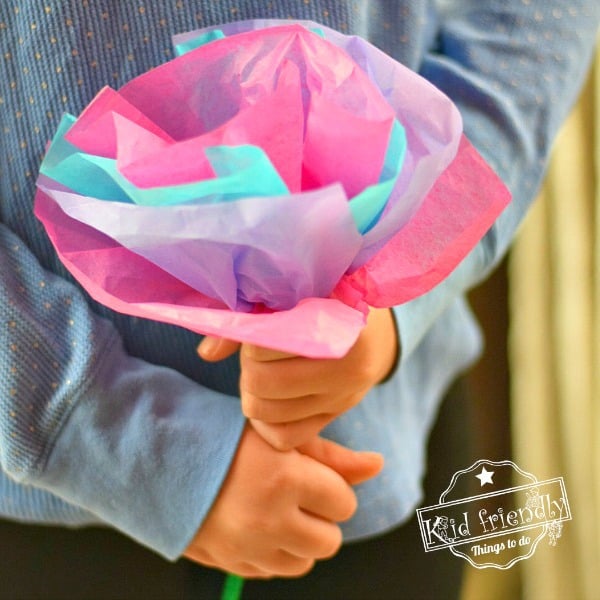 You can cup the finished flower in your hands and squeeze down a bit, to mold it
*Customize these DIY Tissue Paper Flowers for Christmas gifts by using Red and Green tissue paper.
~Melissa
KidFriendlyThingsToDo.Com