Have you ever heard of Milk Paint? It's such a fun and unique type of paint to use when painting with kids. It's completely non-toxic and makes a beautiful shiny sheen. Milk paint sort of reminds me of finger paint, but a lot thicker. Come on in and I'll share my recipe for DIY Milk Paint for Kids…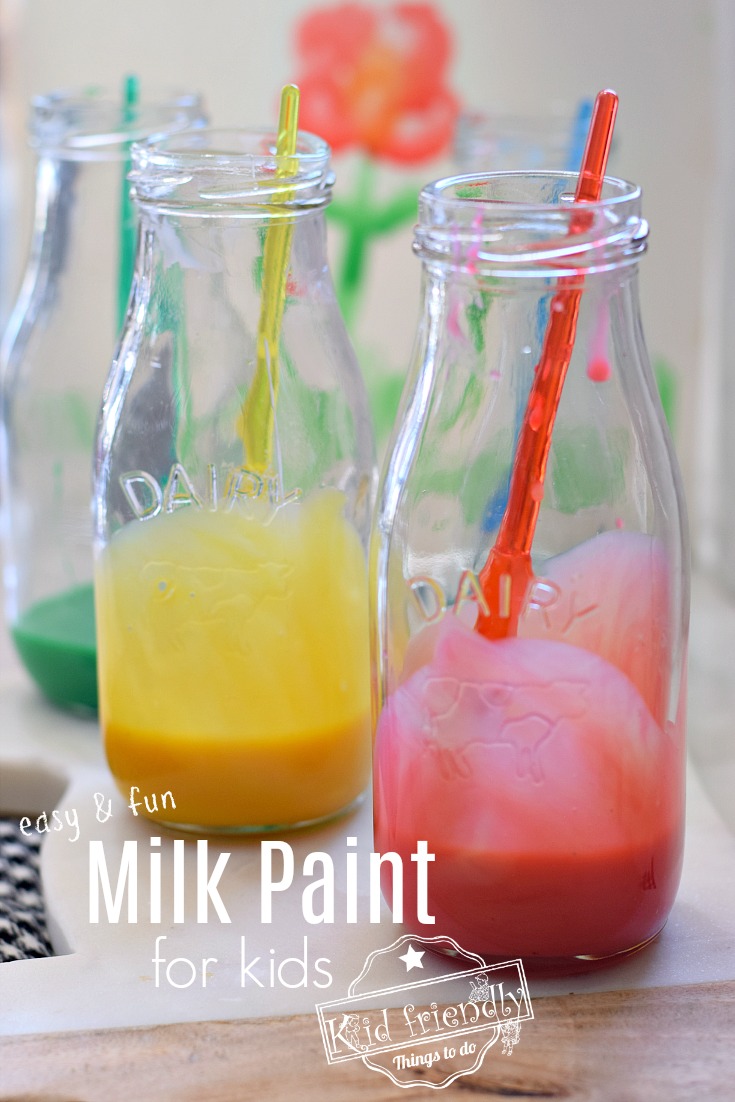 Painting with milk has been around for centuries.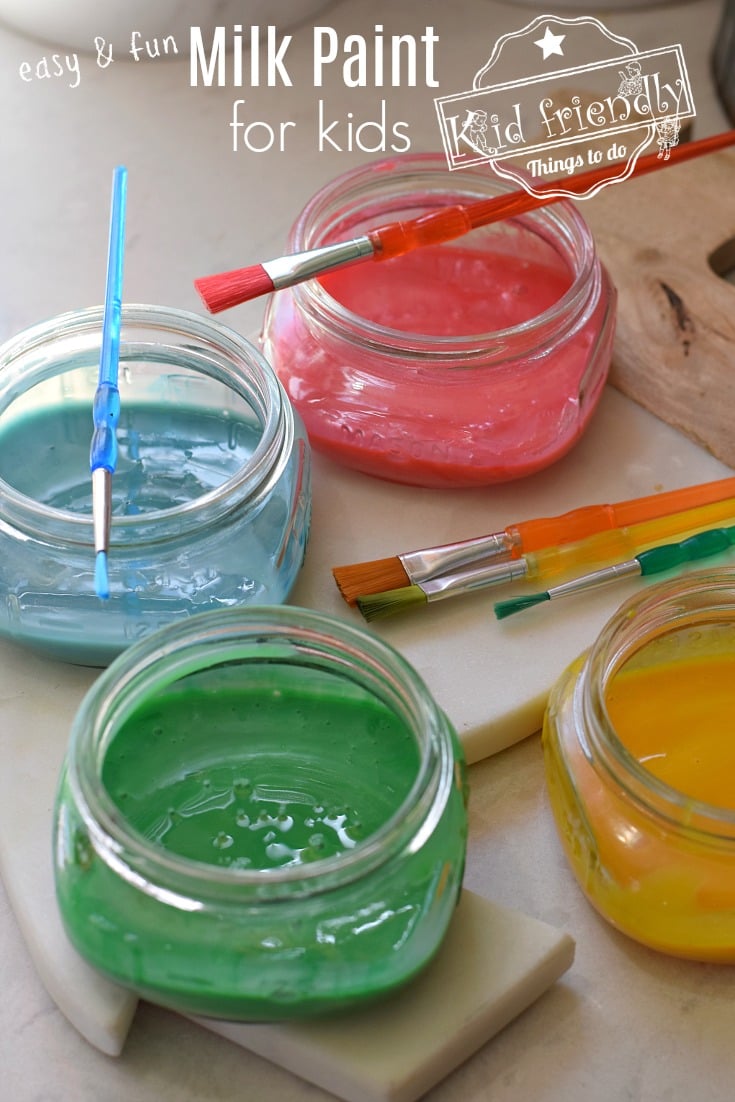 The milk paint sold in stores today and used by early colonist turns into a chalk paint-like texture.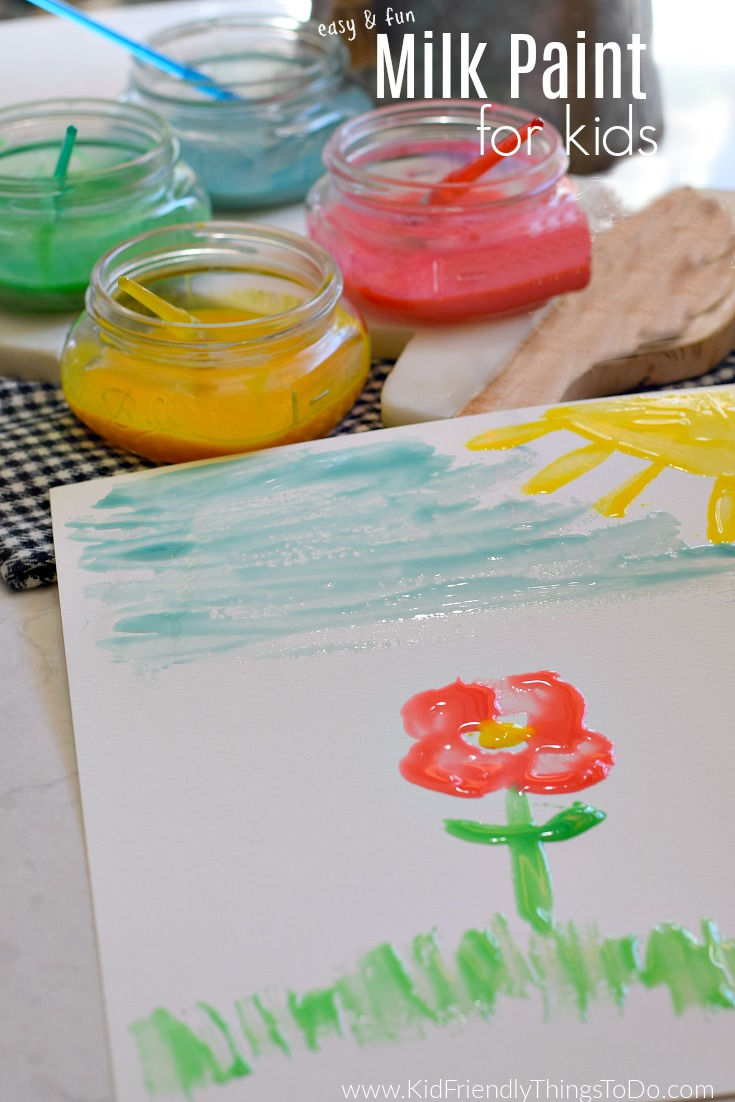 This variation of milk paint is not like the one sold in stores. Unlike the chalk like milk paint, this finish is thick and shiny.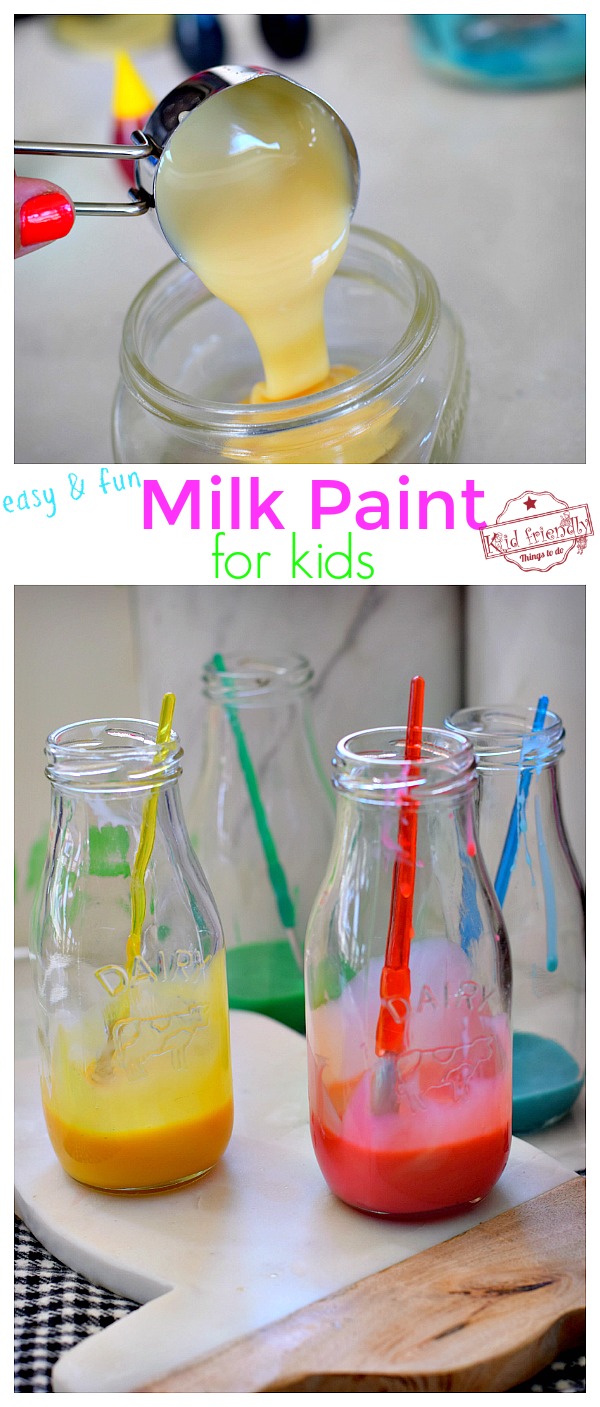 In the store, you'll probably find a milk powder to mix into paint. Other milk paint recipes use liquid milk and that leaves the paintings watered down.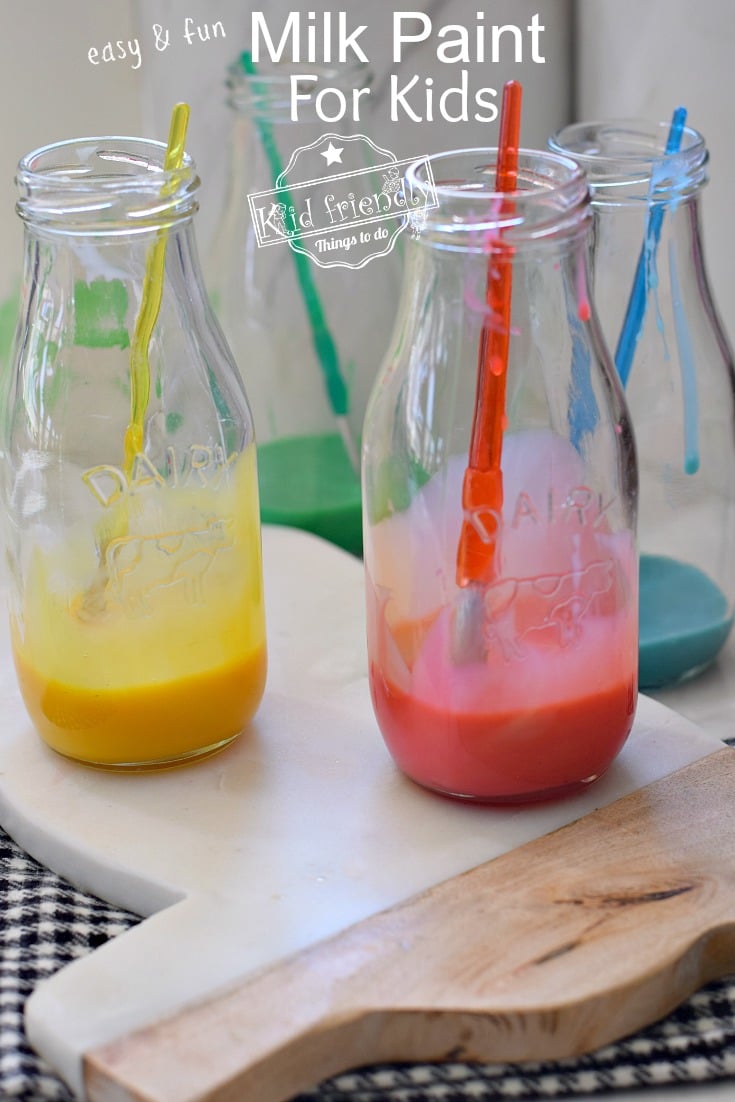 This paint uses completely safe Condensed Milk for a tasty and shiny finish.  Condensed milk has had the water removed from the milk, so it's a thick and creamy texture. Just like water paint though, you'll need to keep the paint close by for grabbing more paint.  It doesn't really soak into the bristles of the paintbrush, so keep the paint handy for dipping into so you can finish those beautiful masterpieces.
Here are my top picks for this Milk Paint Recipe for kids…
[box] [/box]
Here's What Youll Need to Make Milk Paint for Kids…
Maes 5 colors – 1/4 cup of each color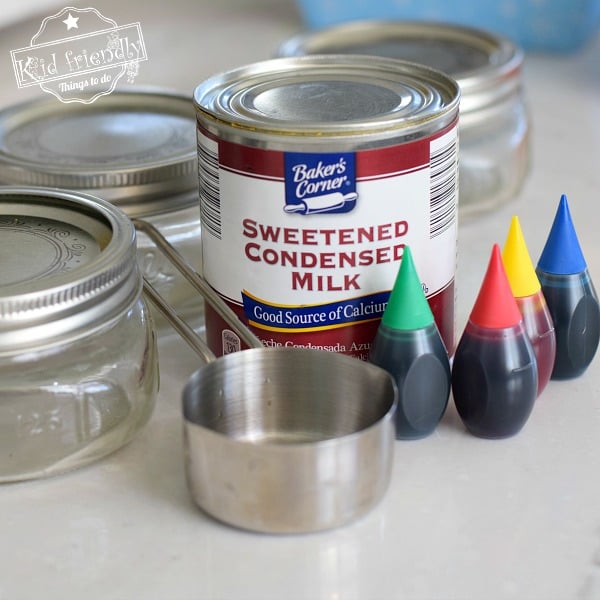 5 containers with lids- at least 4 oz. size
1(14 oz.) can of sweetened condensed milk
5 different colors of food coloring
spoon or fork for mixing
paper or canvas for painting
paint brushes
Suggested – *plastic tablecloth or newspaper for protecting surfaces from sticky paint
Instructions on how to make Milk Paint for Painting with Kids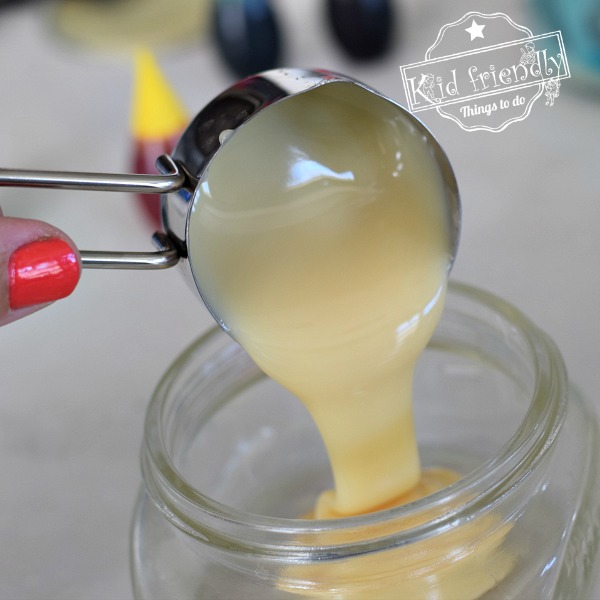 Divide the milk into your 5 containers – about 1/4 cup per container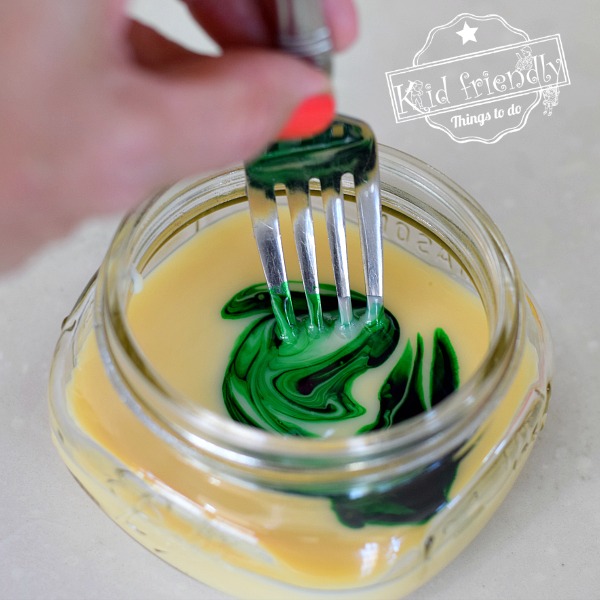 Add a few drops of food coloring in each container – 1 color per container
*Use more drops for a deeper color
Mix the colorant and the milk using your fork, spoon, or whatever you have handy
That's it! Now, you are ready to paint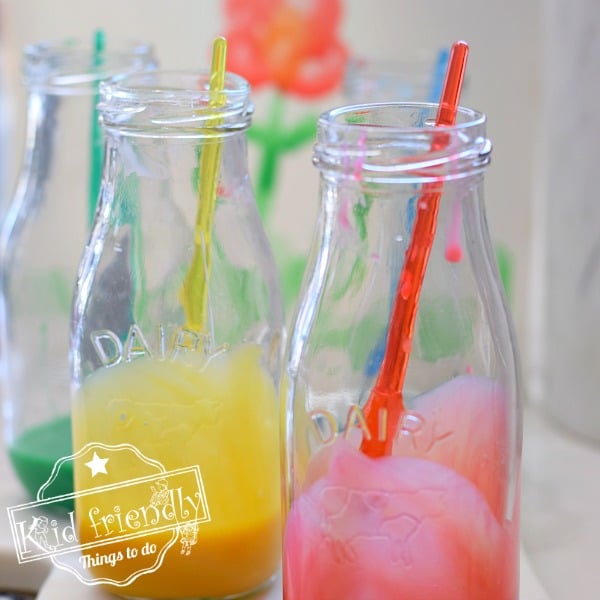 Quick Facts about this Milk Paint Recipe…
The paint reminds me of fingerpaint in that you'll have to dip the brush back into the paint quite often
The difference between this recipe and other milk recipes or finger paints is that it's not watered down. The paint is lush and thick
The paint is quite sticky when it's wet, but it drys quickly into a beautiful shiny finish
Storing your milk paint…
Cover your paint with lids and refrigerate up to 3 weeks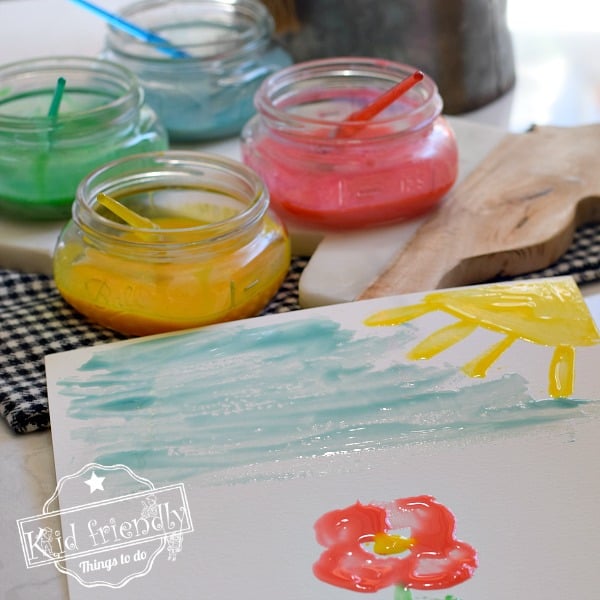 Enjoy,
~Melissa – Kid Friendly Things To Do